T-Shirt Fundraising: The Ultimate Guide for Nonprofits and Charities
Merchandise fundraisers are the gift that keeps giving to nonprofits.
Initial sales bring in revenue, and supporters have a physical reminder of your nonprofit that may lead to future donations. When a supporter wears your merchandise publicly, they help promote your organization and boost your nonprofit's brand awareness.
What is fundraising?
Fundraising is collecting monetary donations or other resources by requesting contributions from individuals, businesses, charitable foundations, or government agencies. Nonprofits and charities need fundraising to support their programs and achieve their missions.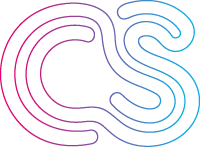 Nonprofits can raise funds using many strategies and tactics. This guide will focus on t-shirt fundraising.
Why T-shirt fundraising matters
T-shirt fundraising is an effective way to raise funds for nonprofits and charities while offering supporters a tangible way to show their support. It combines creative expression and financial support, resulting in a unique and memorable experience for donors.
Benefits of T-Shirt fundraising
Increased donor engagement: T-shirt fundraisers create an emotional connection between the donor and the cause by offering a wearable symbol of support.
Brand visibility: Branded t-shirts serve as a form of passive advertising, helping to raise awareness for your nonprofit or charity.
Additional revenue stream: Besides direct donations, t-shirt sales generate extra income for your organization.
Of course, to receive these benefits, your nonprofit has to run an effective t-shirt fundraiser.
How to create a successful T-shirt fundraiser
Set fundraising goals
Start by setting a specific, achievable goal for your t-shirt fundraiser. This will help you create a clear roadmap and measure success.
Choose the right platform
Select a t-shirt fundraising platform, like Bonfire, that offers design tools, print-on-demand services, and an easy-to-use interface.
Design an appealing T-shirt
Tell a story: Your t-shirt design should convey your organization's message or cause.
Keep it simple: Limit your design to a few colors and avoid excessive detail.
Consider your target audience: Tailor the design to appeal to your donor base.
Price T-shirts appropriately
Consider production costs, shipping, and platform fees when pricing your t-shirts. Aim to strike a balance between affordability and profitability.
Promote your T-shirt fundraiser
Utilize social media, email marketing, and your organization's website to spread the word about your t-shirt fundraiser.
Build a strong nonprofit brand.
Apply to see if your nonprofit qualifies for free design services from crowdspring's Give Back program.

We just emailed you info about the Give Back program.
Best practices for T-shirt fundraising
Offer additional merchandise: Besides t-shirts, consider offering hoodies, tote bags, and other items to increase revenue.
Engage donors and volunteers: Encourage supporters to share their t-shirt purchases on social media and recruit volunteers to help promote the fundraiser.
Update supporters on progress: Regularly update your supporters on the fundraiser's progress and how their contributions make a difference.
Five examples of outstanding T-shirt fundraiser themes
Example 1: Animal shelter T-shirt fundraiser
Goal: Raise funds for shelter improvements and animal care.
Design: A cute illustration of a dog and cat, accompanied by the shelter's logo and a call to action to adopt pets.
Success Factors:
The design should appeal to animal lovers and showcase the shelter's mission.
The fundraiser should leverage social media to share photos of pets wearing the t-shirts, increasing engagement and visibility.
Example 2: Environmental nonprofit T-shirt fundraiser
Goal: Raise funds for reforestation projects and climate change initiatives.
Design: A minimalist tree graphic with a powerful message about the importance of preserving the environment.
Success Factors:
The design should resonate with environmentally conscious supporters.
The nonprofit should collaborate with influencers in the eco-friendly space to promote the t-shirt fundraiser.
Example 3: Youth organization T-shirt fundraiser
Goal: Support after-school programs and extracurricular activities for underprivileged youth.
Design: A colorful and youthful design featuring the organization's logo and a message about the importance of education.
Success Factors:
The design should appeal to young supporters and their parents.
The organization can host events where participants wear t-shirts, increasing brand visibility.
Example 4: Health nonprofit T-shirt fundraiser
Goal: Raise funds for medical research and patient support programs.
Design: A bold graphic of a ribbon representing the specific health issue, along with a motivational slogan.
Success Factors:
The design should serve as a symbol of solidarity for those affected by the health issue.
The nonprofit can organize a walkathon where participants wear t-shirts, increasing awareness and donations.
Example 5: Arts and culture nonprofit T-shirt fundraiser
Goal: Support local artists and fund community art projects.
Design: A creative and artistic design showcasing the nonprofit's mission and the importance of art in the community.
Success Factors:
The design should highlight the organization's commitment to promoting local artists and creativity.
The fundraiser can partner with local businesses to display the t-shirts in their storefronts, increasing visibility and sales.
Despite being a time-tested fundraising tactic, there are several stumbling blocks you'll need to avoid to find success. To help your nonprofit spot and plan for these challenges ahead of time, this guide will explore five common mistakes for t-shirt fundraisers.
Ten common mistakes in T-shirt fundraising
Mistake 1: Ineffective design
A poorly designed t-shirt can significantly affect the success of your fundraiser. Your t-shirt design should be visually appealing, align with your nonprofit's mission, and resonate with your target audience.
Your more passionate supporters will likely be happy to buy any merchandise in the name of supporting your nonprofit. Still, your branded designs must look professional, high-quality, and stylish to attract a wider audience.
Take the data from your earlier audience research to determine what styles, colors, and types of graphics supporters would be interested in. Would your supporters prefer a light sports jacket with only a simple logo on the breast or a brightly colored tank top decorated with graphics representing your cause?
How to Avoid:
Use professional t0-shirt designers, like the ones on crowdspring, to create a high-quality design.
Partner with a platform. Some merchandise platforms allow nonprofits to create merchandise with user-friendly design tools.
Seek feedback from your supporters before finalizing the design. The best way to learn what your audience wants from your t-shirt fundraiser is to survey them.
Mistake 2: Overestimating demand
How many t-shirts does your nonprofit need, and how do you plan on delivering them to your supporters? The answer to this question will vary depending on your nonprofit and how you plan to market your t-shirts.
For example, a nonprofit looking to sell merchandise at an event must have many t-shirts ready. An organization focusing on its online store and custom designs might have little or no stock.
Overestimating the demand for your t-shirts can result in a large inventory of unsold items, which can be costly for your nonprofit.
When handling stock, your nonprofit must determine what to order, how much to order, and where you'll store items for purchase. You can answer these questions by considering how you'll order your T-shirts.
Bulk order. Bulk order is the most straightforward method of acquiring stock. Your nonprofit requests your t-shirt supplier for a specific amount of t-shirts in various sizes, and the supplier delivers your order. Your nonprofit will then manage the stock and send items to supporters.
Batch order. Batch ordering is the middle-of-the-road option between bulk ordering and print-on-demand. Nonprofits using batch ordering will set a specific time period to collect orders during—usually between two days and a few weeks—then have their supplier print and ship all orders simultaneously. This method may require some supporters to wait longer to receive their t-shirts, but it can help nonprofits stay organized by dividing stock into distinct groups.
Print-on-demand. Print-on-demand processes each supporter's order independently. Essentially, the t-shirt is only created after an order is submitted. This method ensures your nonprofit will not have any extra stock to manage, which can help prevent overbuying t-shirts but also means your nonprofit will not have t-shirts on hand to sell at a moment's notice.
Each method has pros and cons, which will be more or less important based on your nonprofit's sales model. For instance, a nonprofit that only runs an online store will likely have few issues with a print-on-demand model, whereas a nonprofit that makes many in-person sales will need to have the extra stock that comes with a bulk or batch ordering system.
How to Avoid:
Use a print-on-demand service to avoid holding inventory.
Start with a smaller quantity and reorder if necessary.
Mistake 3: Underestimating costs
Failing to accurately account for all the costs associated with your t-shirt fundraiser can lead to reduced profits or financial loss.
How to Avoid:
Calculate all costs, including design, printing, shipping, and platform fees.
Set a realistic fundraising goal based on these costs.
Mistake 4: Inadequate promotion
Without proper promotion, your t-shirt fundraiser may not reach its full potential. Effective promotion is crucial for increasing awareness and generating sales.
Consider what platforms your supporters already use and channels conducive to marketing merchandise. For instance, YouTube and TikTok might be video platforms, but a short-form marketing-focused video is far more likely to be picked up by TikTok's algorithm. In contrast, similar videos rarely see success on YouTube.
Additionally, determine how you'll reach out to different audience segments. A direct email is likely the most effective digital marketing strategy for your current supporters, whereas you'll need to expand to social media to reach new audiences.
How to Avoid:
Utilize social media, email marketing, and your nonprofit's website to promote the fundraiser.
Leverage your network of supporters to spread the word.
Mistake 5: Insufficient engagement
Failing to engage with your supporters can decrease interest and participation in your fundraiser.
How to Avoid:
Share updates about the fundraiser and its progress regularly.
Encourage supporters to share their experiences and photos wearing the t-shirts on social media.
Mistake 6: Choosing the wrong T-shirt material
Selecting low-quality or uncomfortable t-shirt material can lead to dissatisfaction among supporters, impacting the success of your fundraiser and your nonprofit's reputation.
How to Avoid:
Choose high-quality materials that are comfortable and durable.
Offer a range of sizes and styles to accommodate various preferences.
Mistake 7: Overcomplicating the ordering process
A complicated or confusing ordering process can deter potential supporters from purchasing your t-shirts.
How to Avoid:
Select a user-friendly platform for your fundraiser.
Provide clear instructions on how to order and offer customer support if needed.
Mistake 8: Ignoring shipping and delivery
Neglecting to consider shipping and delivery can lead to delays and unhappy supporters, harming your nonprofit's reputation.
How to Avoid:
Partner with a reliable t-shirt printing and fulfillment company.
Set realistic shipping expectations and communicate them clearly to supporters.
Mistake 9: Limited payment options
Limited payment options can be a barrier for potential supporters who want to contribute to your fundraiser.
How to Avoid:
Offer a variety of payment methods, such as credit cards, PayPal, and Apple Pay.
Ensure that your payment processing platform is secure and trustworthy.
Mistake 10: No follow-up strategy
Failing to follow up with supporters after the fundraiser can lead to missed opportunities for building long-term relationships and securing future donations.
Avoid treating your merchandise sale as a one-and-done fundraiser and set yourself up for long-term success from the beginning. This means creating multiple designs, investing in your online store, and finding new ways to promote your t-shirts. For instance, nonprofits with limited marketing budgets can likely get a lot of mileage out of just a few nice photographs of your initial designs that can be reused whenever you plan to offer merchandise at an event or as part of an upcoming campaign.
How to Avoid:
Send a thank-you email to each supporter, acknowledging their contribution and providing an update on the fundraiser's success.
Share the impact of the funds raised and how they will be used to further your nonprofit's mission.
By avoiding these common mistakes in t-shirt fundraising, you can create a successful campaign that generates revenue, increases brand visibility, and strengthens the connection between your nonprofit and its supporters. With careful planning, effective promotion, and attention to detail, your t-shirt fundraiser can become a valuable tool for driving donations and achieving your organization's goals.
Now that you know the potential pitfalls in t-shirt fundraising, you can take the necessary steps to ensure your campaign runs smoothly and effectively. Keep these tips and best practices in mind as you plan and execute your t-shirt fundraiser, and you'll be well on your way to creating a memorable and impactful campaign for your nonprofit.