7 Signs It's Time to Update Your Small Business Website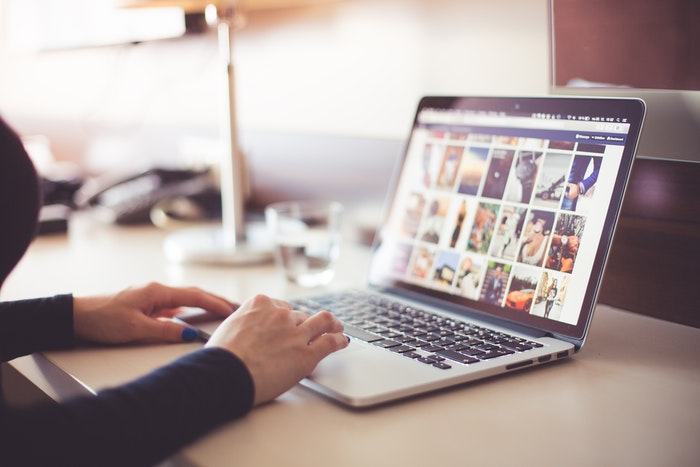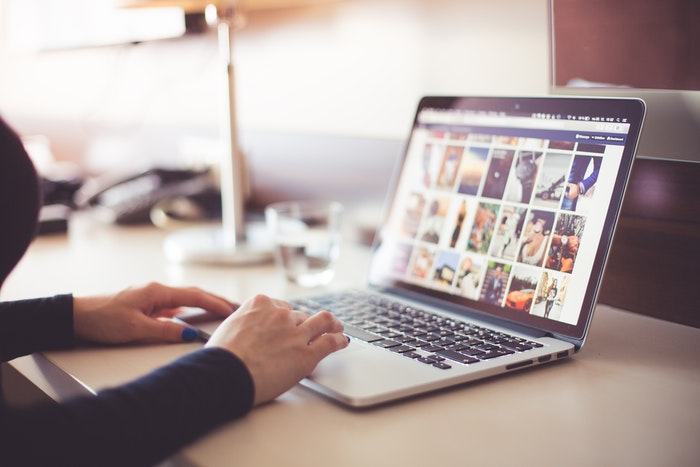 Successful business owners know that your online presence is vitally important to your business and your brand.
In fact, any entrepreneur writing a business plan today would be foolish to ignore building an online presence when starting a new business.
The simple truth is that if your website doesn't sell your company's products or services effectively, you'll find it impossible to compete in an increasingly crowded and noisy world.
According to the Search Engine Optimization blog Mr. SEO,
…if you are in business, you should also know that 93% of all buying decisions start with an online search.
And, today's consumers are more tech-savvy and discerning than ever before. If your website isn't well-designed, quick-to-load, and easy-to-navigate, you're sabotaging your brand's valuable online presence.
In 2016, for the first time, consumers made more purchases online than in stores. 51% of purchases were made online in 2016 – a significant jump from 48% the year before. And the trend is accelerating.
With so much to gain, your business website should be working for and not against you.
The stakes are too high to risk losing business due to weak website design or poor user experience. So don't leave it to chance.
Check out these 7 key factors that will tell you if and when it's time to redesign your small business website.
1. Your website Is not responsive
Millions of consumers are searching the web for businesses on their smartphones, tablets, and smart TVs every day. If your website is non-responsive, you're making a bad impression on those consumers.
And, here's why: websites designed to be viewed on a computer screen are designed to look good on a computer screen. It makes sense, right? But, your smartphone is a different shape and is smaller (at least for a few more years) than your laptop.
If your website can't adapt to the various screen shapes and sizes consumers are using to view it, it will look bad and be harder to navigate on mobile screens. We wrote about this earlier this year in our post about Small Business Web & App Design: Five Common UX Mistakes to Avoid (see mistake #5).
Responsive design exists to solve that challenge. Tyler Horvath of Tyton Media explains:
Responsive web design is an approach to creating a website that allows it to work on any device; whether it's a mobile phone, tablet, TV or a laptop… Responsive web design uses HTML, CSS and sometimes Javascript to move, shrink, grow, hide and show elements based on the users' device.
A responsive website is easier to read on any device, making it more likely that a viewer will actually read and remain on your site. More than that, as of April of 2015, Google included responsive design in its SEO algorithm. Sites with responsive designs rank higher than their non-responsive brethren.
Every day your website remains non-responsive, you're losing customers—time to upgrade to a responsive website design.
Now, some business owners worry that the cost of website design can be prohibitively high.
Many design companies and agencies indeed charge thousands of dollars for their services. But this isn't universally true (crowdspring's custom website design projects start at just $899, including all fees).
Want a free brand review?
Answer 5 short questions and we will send a custom report with actionable insights and specific actions you can take to build a stronger brand.

We just emailed the info to you.
2. Your website has a low search engine ranking
I'm not going to say that all people are lazy, but I believe that most people prefer things to be easy.
No one wants to scroll through 10 pages of search engine results to find the information they're seeking. Heck! I don't want to scroll through more than 2 pages.
So how do you ensure that customers will actually find your website? You'll need to claim some real estate in Google's coveted top Search Engine rankings.
High search engine rankings indicate that your website will appear at the top of Google's search results – making your business easier to find online. The easier your website is to find, the more traffic your site will see. The more traffic your site sees, the more leads you'll collect and sales you'll generate.
SEO Blog Mr. SEO explains:
The most important reason why you want to get first page rankings is that you want to be visible to everyone that will need your product/service.
In fact, the top 5 URLs listed on a Search Engine's Results Page (SERP) get 75% of the clicks! So, if your site is buried on page 19 of Google's search results, it's time to consider making some changes. Here's a great infographic from WebpageFX with lots of great info about how you can improve your SE rankings.
3. Your website still uses flash
Once upon a digital time, Flash technology revolutionized web design by allowing designers to incorporate animated content into their designs. Since then, the development of HTML5 has made Flash obsolete. But, it's not only that there's a cool new kid in town – Flash actually works against your site in two important ways.
First off, marketers take heed – Flash is bad for your SEO. Sam Allcock of the British online marketing firm Custard points out:
As it turns out, it's a major annoyance for marketers as well. Flash not only lowers the usability of most websites – it also significantly reduces the amount of content that's visible to Google's indexing bots, lowering search engine visibility.
This means that Flash may be contributing to your low search engine rankings.
Secondly, Flash is becoming less user-friendly every day. Custard's article "Why Flash is Bad for SEO" goes on to share,
Flash is massively inaccessible. Flash elements can't be scaled using the plus and minus keys on most keyboards. There's also no ability to copy and paste content, no back button and no way to identify clickable links.
And, if all of that weren't inconvenient enough, Flash loads more slowly, suffers more security issues, and many browsers don't even support it anymore. Microsoft, Google, Firefox, and Apple have all pulled the plug (or are about to) on Flash.
If your website is Flash-heavy, you're running out of time. Update your new website asap.
One way to check: load your website on an Apple device: iPhones and iPads don't support flash.
4. Your website suffers from slow load times
There are few (no?) resources more valuable than time. So, it should come as no surprise that the more time a consumer has to spend waiting for your website to load, the less happy they are. In fact, a Kissmetrics Infographic shows that by the time your website hits 4 seconds of loading time, you've already lost 25% of your potential viewers.
For those that do stick around, slow loading times have already decreased their satisfaction with their online experience. In other words, you've either lost customers or made a poor first impression – either way you look at it, that's not good.
But, slow page speeds don't only impact the user experience. They also impact your search engine ranking. Kinsta's A Beginner's Guide to Website Speed Optimization reveals:
Website performance subsequently impacts search engine rankings developed under proprietary and undisclosed algorithms, incorporating key factors including page speed, user experience, website responsiveness and a whole lot of other website performance metrics.
So, the slower your website loads, the less likely consumers are to even find it.
Slow load times can be a killer for your online presence. So, take the time to check on how you're doing. Resources like WebPageTest.org and GTmetrix will analyze your website's performance for free. If your website is taking too long to load, it may be time for a new website.
5. Your bounce rate is high
Bounce rate.
It almost sounds fun.
But if your website's bounce rate is high, it's no laughing matter.
Google defines a bounce as a "single-page session on your site." and goes on to explain that a bounce rate is:
…the percentage of all sessions on your site in which users viewed only a single page and triggered only a single request to the Analytics server.
In other words, the bounce rate indicates how many people took one look at your website and got the heck out of Dodge. Probably straight to your nearest competitor.
If your website is a blog – where viewers are only really expected to interact with the first page – then a high bounce rate is no problem. But, if you have a website with multiple pages that leads consumers to share contact info or make sales, then a high bounce rate is cause for alarm.
Sam Kusinitz, writing for inbound marketing mecca HubSpot, explains:
If visitors bounce, it suggests they either didn't find what they were looking for, or the page wasn't user-friendly.

Unfortunately, a high bounce rate is significant, since it indicates that your website visitors aren't looking for more content on your site, clicking on your calls-to-action, or converting into contacts.
A high bounce rate is a great indicator that the consumers visiting your page don't like what they see. You should know what the average bounce rate is for your industry. If you're not sure, check out this handy infographic from Kissmetrics. If your bounce rate is higher than average, consider making some real changes to your website.
6. Your business has evolved beyond your website
Your website may very well be the first impression your business gets to make in our digital age. It should be an accurate representation.
First impressions are often lasting. And, if you've made changes to your business or changed your brand identity design, you've made those choices because you thought they were changes for the better (one would hope). Your website should embrace those changes to provide the most positive and accurate introduction possible.
If you've recently changed your marketing message, added or removed products or services, or (especially) rebranded, you need to update your website. We've said it before, and we'll repeat it – consistent branding is key.
Making consistent branding choices increases brand recognition, helps establish a strong market position and grows sales through increased perceived value.
Consumers should be able to see the same brand identity no matter where they seek your business out. It provides a sense of familiarity, which leads to comfort, which leads to confidence. Branding statistics prove this to be true, year after year.
And, if your website doesn't reflect your most recent products and services, how can your potential customers learn about the stuff you want them to buy? An out-of-date or incomplete website is just bad business.
Wael Shamsedin writes in his LinkedIn article Why Having a Bad Website Can Hurt Your Business:
 …people today expect businesses to be as involved online as they are. If your website is lacking, this could be a direct reflection on how consumers view your company.
Make a good impression. Build confidence in your business. Gather more leads and make more sales.
How?
Update your website as part of a rebrand!
7. Your website aesthetics are stale
An up-to-date website gives consumers confidence that your business is alive and kicking. We can't shake hands or have a face-to-face conversation with a website. So we need to reassure our web audience with up-to-date information and web design that says, "There are real, live people on the other side!"
As important as the information on your website is the web design itself. Web design is constantly evolving – and what was popular yesterday is passe today. And, consumers don't have to be design experts to recognize stale, dated web design.
Sheer exposure has made web users armchair experts. As of June 2016, the internet penetration rate in North America was 89%.  A 2015 study from the Pew Research Center revealed that:
Overall, 73% of Americans go online on a daily basis. Along with the 21% who go online almost constantly, 42% go online several times a day and 10% go online about once a day.
If your website hearkens back to the internet's Hampster Dance Era, you are undermining your website's credibility. 75% of internet users admit to making credibility judgments based on a business's website design, according to research from Stanford.
We all know by now to avoid Comic Sans, and trailing cursors and that text-only pages are just not going to cut it. But you need to set the bar higher than that. Newer web design sins include scrolling carousels of images or offers, generic web templates, and dense one-page design. And, the list inevitably grows every day.
Technology races forward faster than we can keep track of. "New" may as well be synonymous with "good." By association, websites that look old or outdated look bad. If your website is more than 3 years old, it may need a serious facelift.
If your website suffers from one of these issues, it may be okay for a while. But, if your website is suffering from more than one of the challenges we've discussed here, it's time to get serious about planning your new website.
Not a web designer? Crowdspring can help. Whether you opt for a crowd-sourced website design project where lots of designers pitch ideas and compete or a one-on-one project where you work with just one designer, there's an option that's right for you.
However, you choose to do it, if your website isn't serving your business as it should, it's time to update.