Email Design Best Practices For Small Businesses and Startups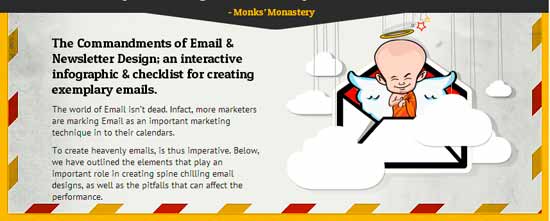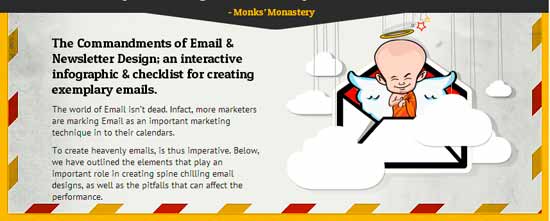 It may seem obvious that consumers prefer better looking websites, but it's clear that not all business owners appreciate the importance of design. After all, there are too many poorly designed websites (if you're looking for tips to improve your website, we suggest you read web design best practices and tips and best practices and tips for restaurant web design).
Email newsletters are an even bigger design mess. Most email newsletters are glorified sales pitches for products and services. They add little value beyond the commercial message. The better newsletters can be a great marketing tool and increase lifetime customer value. The better newsletters are packed with great content, but are often visually confusing. If you're already sending an email newsletter, or are considering sending one, this infographic from Email Monks should help you determine if you're following good practices for email newsletter design.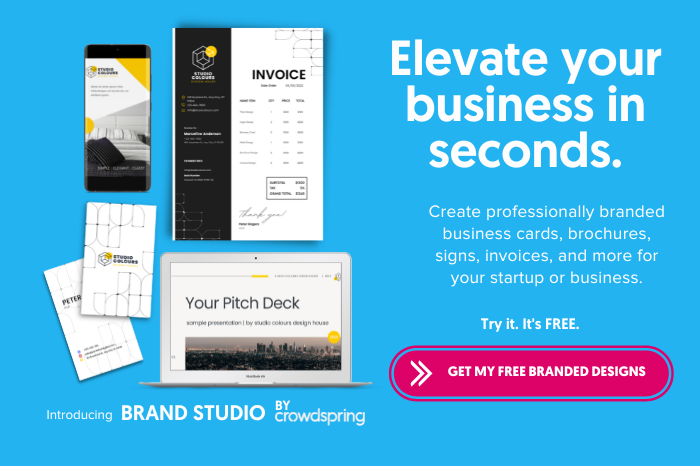 If you have any questions or other suggestions based on your experience, we'd love to hear from you in the comments below.