Small Business Spotlight of the Week: YES+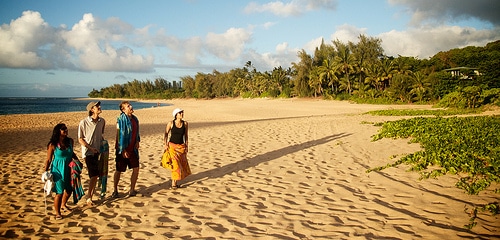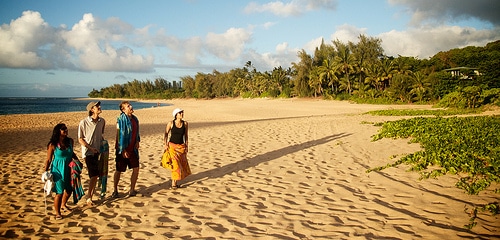 College can be a really difficult time for young people, so can the time right after you graduate. All of a sudden there's this great big world, tons of decisions, and a whole lot of competition to score that dream job, meet "the one" and hopefully leave something positive behind. With this comes a load of stress, doubt, anxiety – a lot of things that we naturally experience, but have never learned how to channel in a positive way. Yeah, we learn math and science, but what about tools to manage stress? Everyone's got it, so it would only make sense.
Enter
YES+
(pronounced "Yes Plus"),  a workshop offered through international non-profit, the Art of Living Foundation, that teaches young people how to free the mind of stress, worry and anxiety while helping one obtain sustainable happiness.Young people are actively seeking ways to make a difference on campuses, in their communities and in the world. YES+ gives people powerful tools to keep moving, stay inspired, and remain stress-free no matter what the challenge. A lot of times, stress, insecurity, or maybe fear of the unknown prevents us from going after our dreams. YES+ inspires young people to have big dreams and go after them with full force. So the big question is how do you really do this? YES+ offers features powerful breathing and relaxation techniques and knowledge, that not only gives you a deep sense of peace, but also helps to increase energy and focus. Thousands of young people throughout the US and internationally have turned to YES+ as a way to be more efficient, happy and successful human beings.
YES+ posted a
project
on crowdSPRING searching for their new
logo design
! I had a chance to talk with Gopika from YES+ and I asked her a few questions to help you guys out so take a look…
1.  How did you get things designed before crowdSPRING?
Traditionally we have done most of our design in-house. The Art of Living Foundation (http://www.artofliving.org/?q=intl) operates almost entirely on volunteer contributions, so we are lucky to get a lot of work done that way.  As we continue to grow in size we have started to put infrastructure in place, but even now, as one of the largest NGOs in the world, we dont have a large in house marketing department.  So our work is typically a combination of our volunteers and our much smaller number of employees.
2.  Why in the world did you decide to use crowdSPRING?!
About a year ago, one of our employees and four volunteers decided to form a marketing team to meet the growing needs of the foundation.  After a year of working remotely, with people on both coasts from CA to DC, we decided to spend a week together in Kauai, where we could interact face-to-face and create a marketing plan for the Foundation. Each of us paid for the trip ourselves and managed to get a bunch of work done. Its amazing to me that people took off from work only to work about 8 hours a day in a condo off the beaches of Kauai.
We got a lot done. Designing a new logo was one of our first action items, and after about 3 weeks we just couldnt get it exactly right. We needed something that everyone loved and that conveyed our brand traits. So to get some other ideas on the table, we turned to crowdspring.
3.  What's the single best small biz resource that you've found (magazine, website, blog, etc.)?
There are a lot of good things out there.  We created a blog on Tumblr where we share interesting articles, videos, trends, whatever we come across that we think others in the group might enjoy. Mashable is a great source of social media news, Fast Company, the Stanford Social Innovation review has some really well crafted articles and case studies. With the amount of information out there, you cannot be up to date on everything, you just have to pay attention to the things that matter most, and share with those around you.
4.  If your best friend told you they were going to start a business, what's the ONE piece of advice you'd give them?
In the last couple of years it has become obvious to us that we operate at a much higher level when we work on things we care about, and with people we want to work with. To really get the best out of yourself and your company you have to surround yourself with people you trust and that consistently challenge you to be your best. Then you just have to trust and empower them to do their job. The person in charge will always go above and beyond to get the job done, so if you can give people a real sense of ownership, give them room to show what they can do, you will find yourself in a good place