Small Business Spotlight of the Week: Alfred Jorgensen Laboratory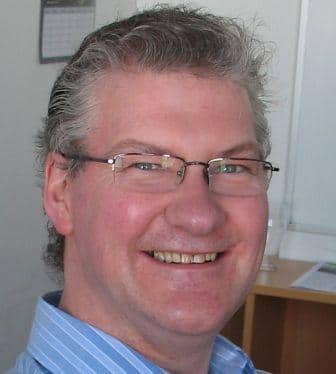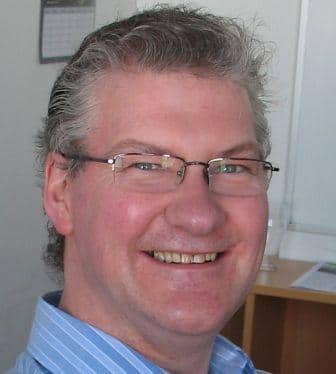 Now, I may be the reigning champion of Christmas Party Beer Pong here at crowdSPRING (no big deal…) but this next company may have me beat. The Alfred Jorgensen Laboratory, located in Copenhagen, Denmark, has been supplying breweries all over the world with pure cultures of brewing yeast for over 130 years. For those of you who don't brew your own beer… these yeast cultures are what make it possible to brew the delicious beverages you consume each night. 🙂 They have the world's largest collection of brewing yeast strains – more than 850 different yeasts – one of the world's most historic collections, amassed over more than a century. AJL supply these yeasts to breweries in the UK, Denmark, Sweden, Finland, France, Spain, Brazil, Chile, USA, Canada, Australia, the Philippines, Korea, India, Ethiopia, Nigeria, Russia, Poland, Hungary, Romania, Czech Republic, Greece, Belgium, Holland, Vi
etnam, Germany and many other countries.
Dr. Bill Simpson, AJL's Director, posted a logo project on cS and it's no surprise that they received over 1100 entries! (With the winning submission belonging to cS username: Socorro)
I got a chance to speak with Dr. Bill Simpson and he has a lot to share with you so grab a beer (if you're 21, of course), sit back and read along…

1.  How did you get things designed before crowdSPRING?
Before crowdSPRING we really had a bit of a patchy approach to design work. We tackled some of it in-house, contracted some of it to a really great independent designer in Poland, and ran various one-off projects with several UK design agencies. We often find ourselves in need of artwork 'yesterday' in an attempt to respond to promotional offers from magazine publishers for discounted advertising. That's sometimes made it difficult for us to get something we're really happy with in the time available. There's a limit to what one single designer can do in a day.
2.  Why in the world did you decide to use crowdSPRING?!
I'd seen crowdSPRING mentioned on the Hubspot Blog and checked it out pretty much right away. I was impressed! But in a somewhat Luddite-inspired act that I'm at a loss to explain I wrote down the name on a piece of paper which I kept in my back pocket for months
. Now and again I'd find that note and take another look at crowdSPRING. I'd continue to be impressed, and even recommended the site to a few of my friends. The power of prevarication! Finally, one late Friday afternoon in July, the end of the week approaching, I decided to bite the bullet and post a project. When I finally found out just how easy it was I felt more than a little foolish. The posting process was a breeze and the rating and feedback part of the process was really quite fun. It was quite a buzz to see so much great talent focussed on our logo. Why had I waited so long?
3.  What's the single best small biz resource that you've found (magazine, website, blog, etc.)?
It has to be LinkedIn. Having travelled the world as an international beer consultant for three decades I'd met a lot of people all over the world. Those hard working men and women who keep the world's beer flowing. But keeping tabs on what they were up to was a pretty haphazard affair – chance meetings at conferences, snippets of information from industry magazines, that was about it. With LinkedIn I'm now much more plugged in
to my network. I've been able to re-connect with people I first met when they were trainee brewers – some of them now run some pretty big beer businesses. And its reach is amazing – I have LinkedIn contacts in more than 90 countries from Albania to Zimbabwe.
4.  If your best friend told you they were going to start a business, what's the ONE piece of advice you'd give them?
Funnily enough I had just such a request last week. A friend of mine is starting his own process improvement consultancy business after a life spent in big corporations. My advice – put a Customer Relationship Management system at the heart of your business and make sure it's browser-based and hosted in the Cloud. Start when your business is small and you don't think you need one. You'll be glad you did later. We've been in business now for 15 years but it's only two years since we started using Highrise. It was easy enough to use for our 24 staff to get up to speed on using it productively with almost no training, yet powerful enough for us to manage our day to day business in a way we've never before been able to. We've integrated it with all sorts of third-party products, including Formstack for our website contact forms, MailChimp for email marketing, and Basecamp for client project management.