Your Small Business Needs An Online Presence. Here's How to Get Started
What is online presence?
An online presence for a business is the business website, social profiles, online memberships in directories, and other places on the Internet where customers and potential customers can find you. It is the collective sum of all identities you have created on the Internet.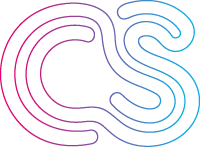 If your small business isn't maximizing the benefits of being present online, you are not alone. However, many of your competitors have built a credible online presence and, as a result, are likely pulling ahead of you.
Why are many small businesses still largely ignoring the Internet?
We are living in an age dominated by digital devices.
Looking around my workspace, I can see two laptops, a tablet, and an iPhone. If I look into the office next door, I'll find another laptop and a second smartphone. I'm sure you can see a similar picture if you look around yourself.
Many businesses use this to their advantage, connecting with new and existing customers in entirely new ways. But, for a surprising number of small business owners, including those just starting a business, creating an online presence requires exploring unknown terrain and opportunities, like settling a new frontier.
If you're one of those business owners, we're here to help.
Want a free brand review?
Answer 5 short questions and we will send a custom report with actionable insights and specific actions you can take to build a stronger brand.

We just emailed the info to you.
Some companies must have a physical presence. The nature of their business demands it: hair salons, restaurants, bouncy-house play centers for kids, bakeries, drugstores, gyms, furniture/appliance stores.
But even the most traditional businesses may be missing out if they don't have an online presence.
When you wrote a business plan for your business, the Internet might not yet have been the e-Commerce powerhouse it is today.
But even traditional brick-and-mortar businesses have seen a remarkable change in the way they do business.
Steve Goedeker is the owner of an appliance and furniture store in Ballwin, Missouri. He was motivated to go digital when sales slumped in the wake of the 2008 recession. But, what he first viewed as merely a survival technique turned out to be so much more.
Goedeker confided to Entrepreneur:
We thought if we could do 5 percent of our business online that would be enough to get us through the hard times… Now we understand that online is where the business is. That's where the growth is.
What began as an entirely brick and mortar enterprise with 15 employees and decreasing sales is now a thriving online business employing 90. Today, Goedekers.com generates a whopping 92% of Geodeker's total revenue.
Still not convinced?
Here are the four compelling reasons you need to expand your business's online presence and actionable tips to help you do it.
1) An online presence establishes credibility and trust
Online website builder Weebly surveyed several million consumers. The results? About 56% of consumers don't trust a business that doesn't have a website.
Think about that for a moment. It's not that consumers prefer that a business have a website. More than half of consumers won't trust your business if it doesn't have an online presence.
Consumers who don't trust your business are unlikely to become customers.
The simple act of creating a business website will make your business more appealing and trustworthy to a wide group of consumers. But, more than that, you can leverage your online presence to actively create a trusting relationship between your business and potential customers.
As Jes Gonzalez of Scibendi puts it,
The beauty of having a site, blog, and social media accounts is that they enable reviews and comments about your products. As an expert in your business, you'll be able to answer any queries quickly and thoroughly. Any glowing praise that is publicly available will build your online presence and show even brand-new customers that you're a reputable business.
2) An online presence gives your business a voice
"Brands have less control over what is said about them online. Users have access to the opinions of other users, which heavily influences their purchase decisions," says Ryan Davies of Media Vision.
Just because your business doesn't have a website doesn't mean that it isn't already online. Review sites like Yelp allow consumers to discuss their good and bad experiences with businesses.
If you're not a part of that conversation, you're missing a huge opportunity.
Creating a website allows you to have a voice for your brand on the internet. If you communicate your brand effectively, your website can say a lot about who your company is and what you do.
In addition to offering a platform to bolster your brand, the Internet allows you to literally take part in the conversations happening about your business by responding to customer praise and complaints on your business's reviews. Jes Gonzalez of Scibendi argues that:
It's better to know about an unhappy client so you can make amends and carry your name forward, rather than having an angry customer sharing their distaste for your business without you even knowing they were unhappy in the first place.
Websites, social media, and online reviews give your business a voice to speak directly to consumers.
3) Putting your business online improves the customer experience
Keeping your customers happy often helps to prevent bad online reviews. That's why it's essential to create a website that can act as an ambassador for consumers when you're not physically able to.
In a recent Entrepreneur article, Sherry Grey wrote about a business that has reaped the benefits of what an online presence can do for your customer experience:
Cowboy Charters in Key West is a family-owned charter boat business with a small staff, but you can chat directly with the owner any time. When the website loads, a LiveChat window pops up and invites you to chat. If you respond, your chat goes directly to the owner's cell phone for instant response. Captain Mark told me that that it's super cheap — $20 per month — and incredibly effective. Their customer service is so impressive, they book two out of three people who inquire on the spot!
Cowboy Charters created a unique customer experience that is only available online, and their business has thrived because of it.
4) E-commerce is growing
Online sales have been growing for years, and it looks like they will continue to do so.
Considering this vast revenue potential, you owe it to your business to get online and start competing for your share.
With the tantalizing thought of getting your share of that $500 billion still fresh in your mind, let's talk about how to create an online presence.
Plan your branding strategy
Start by considering what Jon Acuff of Knowledge Center calls the 3 C's: Clarity, Consistency, and Commitment. Acuff asserts that keeping these three guidelines in mind will help your brand stand out from the crowd:
Clarity – know who your business is and communicate that identity clearly.

Consistency – maintain your branding and messaging between all platforms (online, in print, and in-store).

Commitment – give consumers time to get to know your brand.
Build your business website
Once you've given some thought to your 3 Cs, it's time to take action. A website is a critical first step in establishing your online presence. According to Verisign:
Globally, two-thirds (65 percent) of small businesses with an online presence said they elected to create a company website because it makes their company look more credible, and 60 percent said that a website is critical for a small company's success. Overall, 82 percent of small businesses with an online presence would recommend investment in a website to other small companies in their industry.
Though the benefit of having a website for your small businesses is clear, SCORE reports that just 56% of small businesses had a website in 2017. The other 44% are falling further behind their competitors.
Check out 10 Web Design Tips for Small Businesses for tips on how to get started and best practices for small business web design.
Whatever choice you make in designing and building your site, make sure to get your own domain name. This is part of maintaining consistency.
Even if you start with a minimalist website, you can expand your site over time. As long as your domain name remains the same, your customers know where to find you, and they'll recognize your brand as one that they trust.
Establish a social media presence
Social media marketing is a complex topic that we have covered many times on this blog. Social media can lead to decreased marketing costs, stronger consumer interaction, and increased brand recognition and loyalty.
Nearly every small business should absolutely maintain a social media presence, though many don't. SCORE reports that only 48% of small businesses use social media.
With so many different social media platforms available, it's easy to feel lost. And if you're just getting started, it's important to know where to focus your efforts.
Facebook remains one of the most important social media platforms for small businesses. Kissmetrics reports,
The average value of a visit from Facebook is over 4 times more than a visit from Twitter. It is clear that Facebook is where small-medium e-commerce sites should focus their attention.
If your business is just getting started online, place your efforts there.
You should also maintain a presence on the most popular business review sites, and Yelp is a great place to start. Wordstream's Complete Guide to Yelp Reviews is a valuable resource regularly updated with the newest tips for getting the most out of your Yelp profile.
Social media is just that— social. It welcomes the consumers to interact with your business. A little time spent on Facebook and Yelp will go a long way.
Don't forget the importance of good design
Finally, don't forget that the internet is a visual medium. Everything you create for your company is part of your company's brand identity. Design plays a big role. As noted in Five Reasons Entrepreneurs Should Invest in Design Early:
During a study at Carleton University in Ottawa, participants were shown websites for only 50 milliseconds and asked to rate them for visual appeal. The participants were then shown the websites for a longer time, and asked to rate the websites again. The study found that the participants rated the websites' visual appeal consistently, regardless of how long they were shown them.

What does this mean for small business owners? You have 50 milliseconds to make a good impression on your potential customer, and quality design will play a major role.
Ensure that your business is represented just as well online as it is in person by utilizing quality design on your website and social media profiles. If you need some help, our community of over 220,000 creatives can give you dozens of options for a professionally designed website and social media presence.
Small businesses have so many compelling reasons to create an online presence. With so much to gain, we hope we've inspired you to brave the online frontier, too.