Small Business Branding: What You Can Learn From The World's Best Brands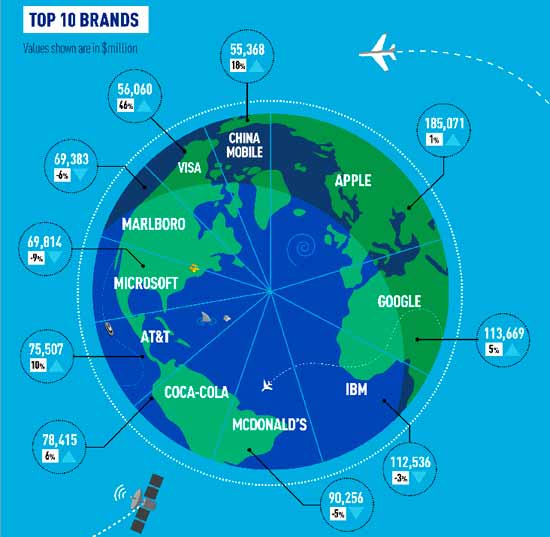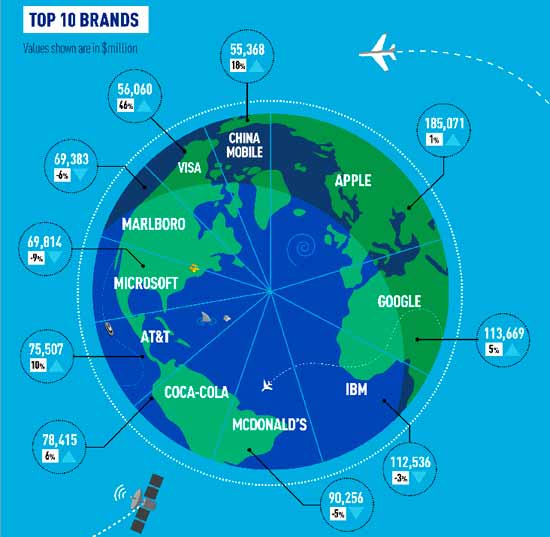 The 2013 Brandz Top 100 Most Valuable Global Brands report was just released. The report offers important lessons for startups and small businesses.
Apple is once again listed as the most valuable global brand, with Google, IBM, McDonald's, and Coca-Cola rounding out the top five.
We've previously written about important lessons small businesses and startups can learn from the world's best brands. If you want to review our prior posts, read What Small Businesses Can Learn From The World's Best Brands, Branding Secrets of the World's Best Brands, and What Can You Learn From The World's Best Brands.
Here are 10 key highlights from the BrandZ 2013 report (and the important lessons for small businesses and startups):
1) It's not enough anymore to release new products and services. There are many products and services in the marketplace and a lot of noise. Smart brands attempt to be omnipresent and useful to their customers. The best brands deliver great value.
2) The distinction between consumers' personal, social, and business roles is eroding. We often occupy all of those roles simultaneously and as a result, it's becoming more difficult for many brands to market to their customers. Branding is important, and it's too easy to make a branding mistake that can cripple your small business.
3) Location is no longer relevant. Smaller brands can effectively compete with bigger brands because you can reach the consumer anywhere, physically or virtually. But you must have a web presence to reach consumers virtually.
4) Brands that are meaningfully different tend to be more successful. Consumers are looking for "a bit more" from most brands – not just the products and services they purchased. This is an opportunity for smaller brands to deliver great value and personalize products, services, and communications with their customers.
5) Customers are looking for a flawless experience from all brands and typically have little patience when the experience is less than perfect. Years ago, certain industries could offer poor customer experience and customers would tolerate that poor experience because there were few options for customers. This is no longer true. There are numerous options for nearly all customers, and poor experience is a sure way for a brand or a small business to lose customers and go out of business.
6) Content marketing is important. Brands are producing their own content and telling their own stories. It's no longer enough to rely on the media to help brands grow. This means that smaller companies will need to keep up and finds ways to create useful and unique content. Brands with "personalities" tend to do better.
7) Brand reputation is becoming even more important today. Recommendations from friends and colleagues can make or break a brand.
8) To accelerate growth, it's important to be present in rapidly growing markets.
9) The middle is getting squeezed. Brands at the premium and low price ends of the spectrum present consumers with a clear choice. Everyone in the middle is being left behind. If you're not at the premium or low end of pricing in your market, you have a greater need to communicate a clear value proposition to your customers.
10) Companies that listen to their customers on social media and engage in collaborative conversations tend to be more successful than companies that ignore consumers.