Small Business and Startups: The Top 10 Business Books of 2014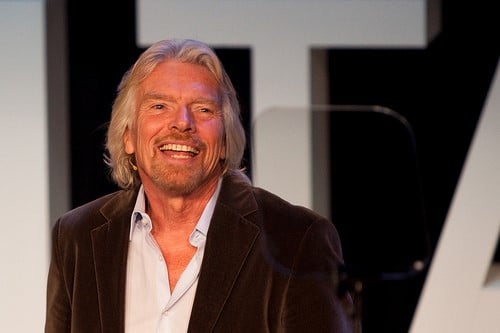 When Ron Charles and Timothy R. Smith of the Washington Post described 2014 as a good year for book lovers, they probably weren't referring to texts of the business variety.
That said, the business book fans among you shouldn't be too disappointed. From the lessons of a hugely successful serial entrepreneur to the surprisingly insightful musings of a rock star, this year's bumper choice of business books contained more than a few gems.
Here are ten business books that should feature on your bookshelf:
The Virgin Way: Everything I Know About Leadership – Sir Richard Branson. Image via Flickr by Gulltaggen From high school dropout to space travel pioneer, few things don't appear on Richard Branson's resume. In his latest literary offering, he gives a behind-the-scenes look at his notable — and some might say exuberant — leadership style: a style that has helped him build a multibillion-dollar empire. Colorful, shrewd, and freewheeling, The Virgin Way confirms Branson's desire to make sure that everybody is having as good a time as he is.
The Sense of Style: The Thinking Person's Guide to Writing in the 21st Century – Steven Pinker. As short as it is practical, Steven Pinker's guide to modern writing is a must, not only for writers and editors but also for anyone who wants to achieve a stylish finish to their prose. Using thought-provoking examples of flawless and gruesome writing and a generous helping of witty banter, the New York Times bestselling author takes Strunk and White's Elements of Style and gives it a much-needed facelift for the 21st century.
Your Inner Will: Finding Personal Strength in Critical Times – Piero Ferrucci. Piero Ferrucci, psychotherapist and bestselling author of The Power of Kindness, guides readers through a practical study of will cultivation and examines the pitfalls that can arise from a lack of inner strength. In chapters on autonomy, freedom, mastery, integrity, and courage, and using insights from wisdom teachings and psychological exercises, Ferrucci also highlights how to use your untapped energy to navigate crises and lead a more purposeful life skillfully.
Want a free brand review?
Answer 5 short questions and we will send a custom report with actionable insights and specific actions you can take to build a stronger brand.

We just emailed the info to you.
Me, Inc.: Build an Army of One, Unleash Your Inner Rock God, Win in Life and Business – Gene Simmons. The ghoulish-looking bassist from the rock band KISS is probably not the first person you think of when seeking business insight. Still, Gene Simmons has proven himself as a formidable businessman. Inspired by The Art of War, Me, Inc. describes 13 principles for success, freedom, and peace of mind. From networking like hell to harnessing available digital tools, the inspiration for each principle comes from Simmons' own field-tested triumphs and failures.
Smartcuts: How Hackers, Innovators, and Icons Accelerate Success – Shane Snow. If you ever wonder how some startups go from zero to hero in a matter of months and how you can do it too, Smartcuts is a good choice for your reading list. Journalist and entrepreneur Shane Snow uses smart examples such as Alexander the Great and Jimmy Fallon to bust the age-old myths about success and prove how the most innovative icons adopt a rule-breaking approach similar to those employed by modern computer hackers.
Essentialism: The Disciplined Pursuit of Less – Greg McKeown. You've probably read plenty of books about how to get more done in less time. Stanford graduate and CEO of THIS Inc., Greg McKeown, takes a different slant in Essentialism, focusing instead on determining the most important things in life. McKeown advocates eliminating everything that is not essential, so you can do away with the feeling of being stretched too thin and reclaim control of your own choices in life and business.
The Up Side of Down: Why Failing Well is the Key to Success – Megan McArdle. In the thought-provoking, The Up Side of Down, Bloomberg View columnist and emerging author Megan McArdle draws upon cutting-edge research in economics, business, and psychology to offer a new take on the principles of success. By adopting the approach in this book and thinking differently about how you live, learn, and work, you can harness the power of failure and channel early mistakes into future success. This is a must-read for anyone who wants to know how to pick up the pieces when the chips are down.
Things a Little Bird Told Me: Confessions of the Creative Mind – Biz Stone. Using personal and pivotal stories from his early career, Biz Stone, the co-founder of Twitter, offers a remarkable insight into opportunity, creativity, and empathy. Things a Little Bird Told Me also addresses failure, ambition, corporate culture, and the value of vulnerability. This book will satisfy every reader who seeks advice, principles, wisdom, or behind-the-scenes stories from one of Time's most influential people in the world.
The Art of Social Media: Power Tips for Power Users – Guy Kawasaki. Whether you're promoting a business or yourself, you probably already know the important role social media can play. What you might not know is which of the countless authors to listen to. Apple's former chief evangelist is a smart choice. In The Art of Social Media, Kawasaki teams up with Peg Fitzpatrick to create an essential bottom-up guide. Useful for newbies and seasoned pros alike, this book features more than 100 tips and tricks to help improve your social media game.
The Best Place to Work: The Art and Science of Creating an Extraordinary Workplace – Ron Friedman, Ph.D. Replacing employees can cost up to 400 percent of their annual salary, so encouraging them to stay put is a wise move. In The Best Place to Work, Ron Friedman blends the latest research into motivation, behavioral economics, and management with powerful case studies to offer leaders a new way to create an extraordinary workplace. In doing so, he gives you the game-changing ability to achieve workplace excellence in any organization.
With the help of these ten business books, nothing is stopping you from becoming the successful person you imagine. Keep these books on your mobile device. So whether you're in the office or on the go, these books give you the business advice you need. Stock up your bookshelf (or tablet) now since 2015 is likely to bring a whole new selection of must-reads.