Small Business and Startups: Hold Hands and Leverage Your Customer Service
From the day we started our business, we viewed crowdspring as the ultimate light-touch, self-serve, highly scalable internet business.
We determined that we would build the product and our website such that even the least sophisticated visitor could learn for themselves how the system worked and could then take self-led actions to source the creative services they came looking for.
Our idea was that a tiny team could operate a two-sided e-commerce marketplace and serve a large community of users by providing powerful tools and features, offering great educational content at every turn, and by being at the ready to very quickly answer their questions and solve their problems when they came to us looking for help.
Sounds reasonable, right?
Well, we've learned a great deal through the years, and while we have done a spectacular job at building the tools that users want and responding with lightning quickness when they ask for help, we have done a poor job at building strong and lasting relationships with many of our customers.
This is not to say that users haven't been loyal to us and that we haven't steadily increased the lifetime value of our customers.
Rather, it is to say that we have missed an important opportunity to connect in a simple and meaningful way by making one material adjustment to our approach to customer service.
For us, 2015 will be the year of proactive service; instead of waiting for them to reach out to us when they have a question or need an issue resolved, we are building tools and processes that allow our team to energetically reach out to customers on the site to draw them into a conversation, to educate them about our service actively, and to build relationships. In other words, we have determined that we are in the hand-holding business and that every single customer on our site is worthy of our attention and our effort to engage.
To do this, we have looked hard at how we can identify potential customers amongst the visitors to the site, how we can make initial contact with them, and how to take that contact from the "Just saying Hi" stage through the full process of drafting, posting, managing, and completing a crowdspring project.
And (perhaps most importantly) how we can make this rather profound change leveraging the assets we already possess.
To do this, we determined would take four basic steps: 1) identify those who are most likely to be customers, 2) find ways to politely and respectfully make contact with them, 3) educate our new friends about how things work here to guide them through a complex process, and 4) surprise and delight with high-quality service and meaningful gestures.
1. Force them to raise their hand.
The first problem we had to attack was finding ways to identify among thousands of visitors to the site those that are most probably potential customers.
Like all internet businesses, we know little about a new visitor to the site; we can figure out where in the world they are, we can make some assumptions about their demographics, we can scan to see if their browsers contain any relevant cookies, but other than that we don't know for sure who they are or why they came.
One way to find out is to do something straightforward: ask them!
To that end, we have implemented tools that, based on behavior, will take a moment to interrupt a visitor to ask them if they are willing to share with us a bit of information. Those that choose to do so are clearly interested enough in our offerings to answer a couple of quick questions and provide us their contact data. Those that aren't willing are welcome to continue exploring on their own.
The idea is that the people we are least interested in getting to know are those that decline to share. Those who do agree to share information with us that we value the most and that we are focused on serving.
Want a free brand review?
Answer 5 short questions and we will send a custom report with actionable insights and specific actions you can take to build a stronger brand.

We just emailed the info to you.
2. Reach out, dammit.
Once a visitor has agreed to share their info with us, the next (and most critically important) step is to reach out.
Our customer service team is tasked with, and empowered to, get in touch directly with these potential customers; as each contact comes into our world, they are assigned one specific contact person on the team who will be available to explain to them how the service works, will ascertain the needs of the visitor, will recommend the best way for the visitor to take advantage of our service, and will help walk them through the (sometimes complex) process to get their project posted.
These early conversations are the foundation for a lasting relationship and building value for both the customer and the company. When an anonymous visitor becomes a name and a voice for the agent to get to know and when the same happens in the opposite direction, and the customer has a real person they have spoken with, is when the relationship can bloom, and the magic can happen.
3. Hold their hand.
Our idea is that people truly appreciate a company that provides help, guidance, assistance, and counsel, particularly when they are buying a service that represents an investment of time and money and can have a meaningful impact on their own organization.
Some customers will appreciate a very tight hold on their hand as they walk through a process, while others want to know that the hand is there if they need it.
The goal is simple: actively create opportunities to speak with and listen to the customer and always offer the level of assistance and service they need. By providing training and tools to our support team, they will be able to create their own opportunities for interaction and will be able to leverage those to the greatest effect.
4. Surprise and delight.
One key aspect of the hand-holding approach is to develop the skill of listening. Our team is tasked with paying close attention to every potential customer and considering what it will take to help them meet their needs.
Sometimes what's needed is to show some love, to let the person on the other end of that call chat or email know that they are valued and valuable.
And what says "we value you" like a little gift?
Well, nothing.
Empowering your team to use their judgment on when to give discounts or offer freebies can be a powerful weapon for them and an equally powerful incentive to the customer.
If you're just starting your business, keep this important strategy in mind.
But more than just handouts, surprise and delight can range from being there exactly when needed, anticipating questions and answering them proactively, identifying issues and problems, and solving them before they arise are all ways to create a sense of wonder and to captivate your new customer truly.
It starts with listening, but the entirety of "paying attention" is at the core of the customer relationship. Showing customers that they merit attention is the greatest surprise of all!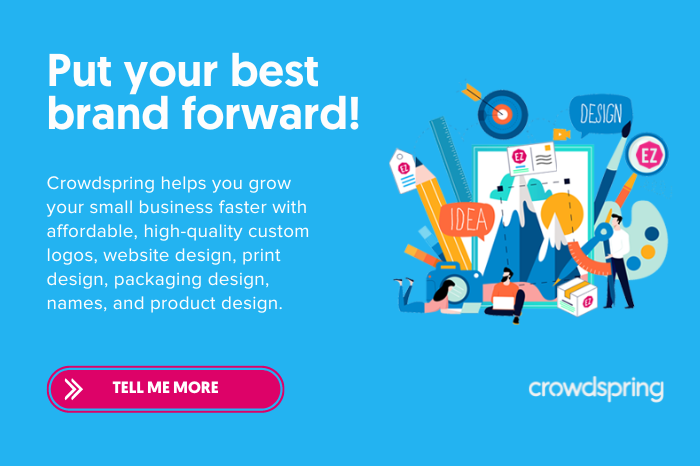 Photo, DeviantArt: i wanna hold your hand, by miamojolene