Small Business and Startups: Dear Santa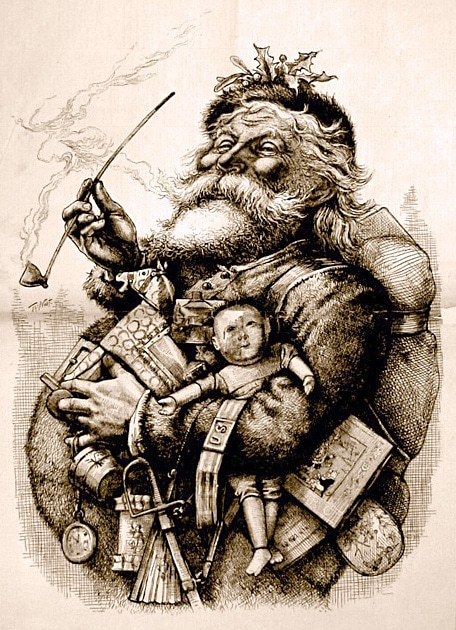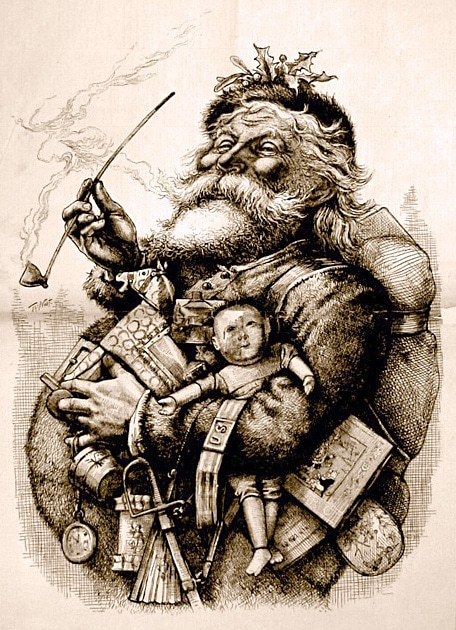 Perhaps I am a couple of weeks late with this post, but it just occurred to me that there are some things I would like for Christmas this year and perhaps Santa can find a little spare room on the sleigh. No I am not asking for a new camera or some other gadget-of-the-moment. I have been thinking about some new toys specifically for our office, to help us be more productive, manage our resources, and build a stronger team. So here goes:
Dear Santa,
First of all thank you so much for everything you do. As a co-Founder of an internet business I know how difficult it can be to manage a team, operate efficiently, stay focused, and deliver on promises made. I can only begin to imagine what it must be like to run an operation at the scale that you do. Wow. Seriously, with your millions of customers worldwide, your 24 hour delivery window, your 19th-century supply chain and logistics technology, and and the virtually infinite number of SKUs you are required to stock it is a miracle that you stay in business decade in and decade out. My hat is off to you, sir!
With that in mind, apologies for adding more items to your list at this late date. I truly hope that you can deliver for my company the way you do for all those little children around the world. And like the children, I want you to know that we have been very good this year; we have hired new employees to do our bit for the economy; we have tried hard to improve our product by adding new features and working hard to offer a better experience for our users. Not only that, but we have tried to improve our employees' lives by giving them flexibility in where, when, and how they work and we have been generous with everything from vacation time to year-end bonuses to better benefits. We have worked to continuously improve our customer service, offering our users new ways to reach us and working to provide world-class responsiveness, accuracy, and transparency in our dealings.
In short, Santa, we won't ask for much, but I hope you will honor us by considering our wish list and letting us wake up on Christmas morning to find these 8 little things waiting under the tree. Failing that, maybe you can just leave them for us to find when we come into the office on December 26th?
Merry Christmas to you, Santa, and a healthy and happy New Year!
1. Standup desks. I have been reading lately about the harm that can accrue from working long days while seated at a desk. One friend was telling me recently that sitting for prolonged periods literally fools the body into thinking that it is in sleep mode and that this can take literally years off your life. Experts recommend taking lots of breaks to move your body and changing positions regularly as you work. One great solution is the standup desk, which allows a worker to raise or lower their work surface quickly and easily. This one is by Humanscale and is called "Float" because of its advanced counterbalance system which allows weightless adjustment with the tip of a finger. Cool.
2. Exercise equipment. On the same tip (personal well-being, that is), I would really like to some exercise equipment for the office. Wouldn't it be great to have a stationary bike in the conference room so we could get the blood flowing during those meetings? Or how about one of those treadmills that work at your desk? Even slow walking while I work is supposed to have a beneficial effect on my circulation and help you to burn off some of those calories from the pizza lunch I just quaffed. If you're looking for ideas, Santa, Techcrunch published a great roundup on exercise equipment for the office a few years back; take a look please.
3. Flat panel TV. When you have a team disbursed across several continents, regular team meetings are critical to maintaining communication, building relationships, and maintaining productivity. For that reason, we are big users of internet video chats and our preferred tool is Google Hangout. So it would be really cool to get a great big internet-enabled flatscreen for the conference room – one with a built in HD camera, high-quality audio and a sensitive noise-reducing microphone so the team can see and hear one another as large as life. This one by Samsung is a 55″ LED with full internet connectivity, dual core processor, 1080p resolution, a built-in camera, Skype-enabled, gesture control, and some pretty cool apps to control the machine from a smart phone.
4. Headphones. Since we work in an open office, Santa, distractions abound. One common annoyance is having to listen to everyone's phone calls, periodic YouTube videos, and headbanging metal over bad tinny computer speakers. It would be great to get some high-quality, comfortable headphones for the whole team; I was checking out the Tracks Ultra by Sol Republic. They are dead handsome, look super-comfy, have great audio specs AND they are the same ones Michael Phelps was wearing between races at the Olympics last year. I know, Santa – Michael Phelps, cool, right?
5. MacBook Air. We don't have to do a ton of travelling for our business but when I do I find that the schlepping of the equipment is one of the worst parts of the experience. I already use an iMac at the office and a MacBook Pro at home, and that is the machine I take when I travel. Don't get me wrong, I love it, but my shoulders do ache by the end of a long day on and off planes and in and out of rental cars and hotels. I was thinking that a stylish ittle Air woud save me some strain and look really cool in the hotel lobby. Waddya say, Santa – maybe this one?
6. Trackpads. I have been using one of these for the past year and it has changed my life, Santa. Seriously – I have come to prefer the trackpad to any mouse I have ever used and would love to get one each for the entire team. It is completely customizable so anyone can set up their own gestures an shortcuts, plus its huge surface – about 6 1/2 inches diagonal – allows more room to scroll, swipe, and pinch.
7. 3d printer. Do we really need one of these in order to run our company? Well truthfully, Santa, the answer is no, but that doesn't mean we couldn't enjoy hours of  fun creating cool models and mockups. This one by Mcor Technologies actually uses regular printing paper to create 3-d at a significant savings. I am looking forward to creating a 3-d model of Ross's head!
8. Smart whiteboards. Our conference room whiteboards get a good workout most weeks and they fill up rapidly with lists, diagrams, notes, and charts. Also, lots of arrows. The problem we have is that we have to transcribe what we create on those boards before someone else needs to use them for the next meeting with the next set of scribbles. Smartboards are interactive, multi-touch, whiteboard and projector combos that allow for effective collaboration and interaction and use proprietary software to save and distribute your work for the entire team. Because the software can save multiple whiteboards, you will never have to "erase" your work before the next meeting begins.  Maybe you'll want one for the workshop next season, eh Santa?
Illustration: Thomas Nast/Wikimedia Commons