Branding Your Side Hustle to Build a Strong Brand
If you're looking for ways to spend your free time or thinking about a new career or business, you're probably thinking about ways to develop and launch a side hustle or a business while you keep your day job or continue a part-time job.
The beauty of a good side hustle is that it can help you make money without forcing you to spend a lot of cash upfront.
That doesn't mean you can start a successful side hustle and earn meaningful income per month without a minimal investment of some of your time and money.
Every successful business (side gig or otherwise) must establish trust and credibility.
Without trust and credibility, people will not do business with you – rendering your side hustle an unrewarding time-suck.
But, a solid brand builds the trust and credibility that you need.
Don't worry – we're not suggesting you sink tens of thousands of dollars with a big branding agency. Authentic, professional branding doesn't have to cost a fortune.
And there are some branding elements that you can't afford to ignore.
So, let's look at how branding your side hustle can help you build a strong brand.
A brand is the total of the experience your customers and customer prospects have with your company or organization.
Businesses that fail to think about their brand (and articulate it with a clear, consistent brand identity – everything you, your employees, and people can see about your brand) confuse their customers and prospects.
And, those businesses fail to make the impact necessary to be memorable.
Even if you're not yet ready to formally start a business and intend to keep your day job longer, this is important.
If you want your side hustle to be financially rewarding, you must treat it as a business. Otherwise, it's a hobby.
To build a successful business, you must create a strong brand, define a brand strategy, and develop a strong visual identity.
As we previously explained,
Every company has a brand identity.

This is true for your company whether you've made a single conscious branding decision or not.

And that's why it's vitally important to make conscious, consistent branding choices. The decisions left unmade, and a brand left untended may hurt your business.
So, do a little soul-searching as you consider side hustle ideas and side gigs. The best side hustles aren't necessarily those that side hustlers have already launched. The best side hustle for you may be uniquely based on your unique talent, knowledge, or skills.
And, of course, you should consider your available spare time to start a side hustle and whether you have enough time if you continue to work a full-time job. It's possible that the best side hustle would take too much time and won't allow you to keep your job.
Maybe you should start a successful side hustle that will generate extra money but take up less of your spare time and let you balance your day job or part-time job and your side hustle.
When building a brand for your side hustle, you should understand that your brand is much more than your business name and logo, although your brand's visual identity starts with those elements.
It may help to articulate your ideas and strategy in a business plan.
We know you may not be ready to write a 50-page business plan. And that's OK.
You don't need to write an extended plan. Consider creating a simple one-page business plan – it's quick to create and helps you develop your strategy. Among the questions you should answer in your simple plan:
Why do I want to start this side hustle?
What traits do you bring to your business that set you apart from your competitors?
What values guide your mission and the way you treat your customers?
Who is your target customer?
Is your product or service unique from the competition? If so, how?
The answers to these questions define your brand. So, think them through before you commit to a business name, logo, or website. And keep them in mind as you make decisions about your business in the future. Your brand should be the compass that guides you at every step of your business journey.
What's your brand's true essence?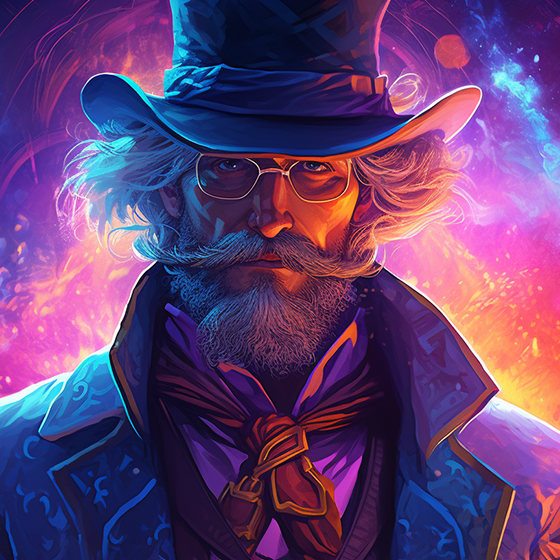 Discover your brand's unique character in just 3 minutes & unveil 15 key insights to make your brand stronger.
Start the free quiz now!
Find a good business name for your side hustle
The first and potentially most important element of your brand identity is your business name.
From the largest multinational corporation to the most low-maintenance side job, every business needs a business name to act as a unique identifier.
And, it's not enough to just pick any name. As we've previously wrote:
Your business name is the single most important identifier for your new company. It's how your customers will identify and remember you. It's part of your company's brand identity and will influence your logo design and your entire visual brand. So, it's not a decision that you should take lightly.
If you need to get started quickly, look at the brand name generator.
When you choose a name for your side hustle, remember that most states require you to register your business name as a DBA ("doing business as") if the name you use is different from the legal name you register for this new side hustle business – you can review the DBA state requirements for all 50 U.S. states and territories.
Your business name should be memorable, easy to spell, unique, and, most importantly, communicate some information about your unique business.
So, how can you come up with a good business name? Let's break those business naming tips down in more detail.
Your business name should be memorable
An effective business name has to be memorable in some way. It needs a hook of some kind so that it stays with people after they've moved on. Then, when people need your product or service, they'll think of you.
The hook can be clever wordplay, rhyme, alliteration, or a smart word that embodies your brand. Just ensure the hook you employ is brand-appropriate and meets the other remaining criteria.
Your business name should be easy to spell
Your brand name should be easy to spell. This helps to make it memorable.
But, it also helps people to find your business later.
An easy-to-spell brand name is easier to find in a search engine, type into a browser bar, and write on a napkin to pass off to a friend.
Make it as easy as possible for customers to find and refer you.
Your business name should be unique
Your side hustle brand name must be unique.
A unique name differentiates your business from every other business out there. It allows customers to find you instead of just any other business in your market.
And a unique name can be trademarked and protected if your side hustle grows into a full-time gig.
Your business name should be brand-relevant
The most important piece of the naming puzzle is choosing a name relevant to and evocative of your brand. You may have many side hustle ideas, but not every name will make sense or be right for all of those ideas.
A brand-specific name's richness helps create a brand that projects the same reality that your customers experience. And that makes you more likely to be remembered and perceived as authentic and trustworthy.
That's the ultimate prize.
Develop a unique logo for your business
Every business needs a logo.
You don't need to spend a fortune on a logo.
But you do need a logo. And it should be unique.
Otherwise, you'll use an identifier for your business that looks like thousands of other businesses and side hustles.
People are visual creatures. And most of us recognize people, places, and things by how they look.
So, a logo – a visual icon that people (potential customers!) will use to recognize your business – is essential.
Your logo will serve as your visual ambassador, appearing everywhere customers and potential customers interact with your business.
People will find it harder to remember you if you don't have a logo. And they'll find it harder to trust you.
Remember – the goal of any brand is to communicate "who" your business is so that potential customers can get to know and trust you enough to do business with you. Your logo is a vital component in that mission.
So, let's look deeper into what makes a good logo.
A strong logo should reflect your brand
Your logo should convey the essence of your side gig quickly and effortlessly. As we explained previously:
If your logo doesn't make consumers think of your brand, then you should head straight back to the drawing board. And, if you find yourself in that situation, it's time to ask the tough question – do you really understand your own brand?
A strong logo should be instantly recognizable
An effective logo is visually easy to recognize. If people have to stare and squint to figure out your logo, there's a good chance you're off the mark. And trust us – potential customers won't take the time to figure it out.
Second, your logo must be sufficiently unique to remind people of your brand only. Otherwise, you may be mistaken for a competitor.
A strong logo should be versatile
Your logo should appear everywhere your side business does – from your business cards to your social media ads to your vehicle wrap.
So, your logo must scale effectively to any size and maintain an impact on any background.
This means avoiding overly complex designs with many fiddly details or small fonts. Designs that rely solely on color for their distinction are a bad idea, too. If scaling up or down in size or using a single-color or black-and-white version of your logo lessens the impact, it's time to rethink your design.
A strong logo should be timeless
Your logo is the figurehead of your brand. And good branding is consistent branding.
If you want people to develop trust and loyalty to your business, you must give them time to get to know you. And trust and loyalty don't grow overnight.
Long-term brand consistency is the key to building customer relationships. So, choose a logo design that steers clear of trendy fads and relies on communicating your unique brand with reliable design practices instead.
Just like with naming generators, stay away from online logo makers. They will give you a generic, template-based identity that will be quickly forgotten and look like thousands of other businesses and side hustles.
Fortunately, logo design doesn't have to be expensive. Here's how much logo design should cost, with free, cheap, affordable, and expensive options, including the benefits and disadvantages of each option and questions you should ask your graphic designer.
Build an online presence for your side hustle with a unique website
A website is the final essential piece of your side hustle brand identity.
People today expect every business – even side hustles – to have a website.
An online presence is a sign of a credible, reputable business. So, if your side business doesn't have a website – or has a terrible website – that will hurt you.
To optimize your investment, a side hustle website should be as simple as possible.
Simple website design is user-friendly, faster, easier to execute, and cheaper to host than a complex, graphics-heavy website.
So, ask yourself – what information does a prospective customer need to make a purchase decision? And what does your website need to do to sell a product or service to a customer? These should form the content of your website.
Once you've got the content figured out, it's time to start thinking about the visual design. And the good news here, like with logo design, is that custom website design is affordable if you understand your options.
Your website's design should take its visual cues from your logo design. Choose colors that come from your logo or that complement your logo. Choose fonts (a maximum of 2-3) that are used in or that complement your logo.
Your logo and website should ultimately look like they belong to the same business – because they do. This reassures potential customers that they've found the right business and shows that you're professional enough to create a recognizable brand identity.
So, if your logo is full of curves, consider curved lines and rounded buttons for your web design. If your logo is minimalist and full of sharp contrasts, your website design should be, too.
The key is for your logo, business name, and website to all look "of a piece." This uniformity of message helps create a brand identity that people can remember and trust.
A side business is still a business
Every business – even side hustles – needs a recognizable brand identity.
Repeated interactions with a strong business name, logo, and (eventually) website develop into a relationship that gives people the confidence to purchase from you.
Give your side gig the chance to thrive by giving your logo, business name, and website the attention and consideration they deserve.