Selling CBD Online: How to Succeed and 17 Ways to Boost Sales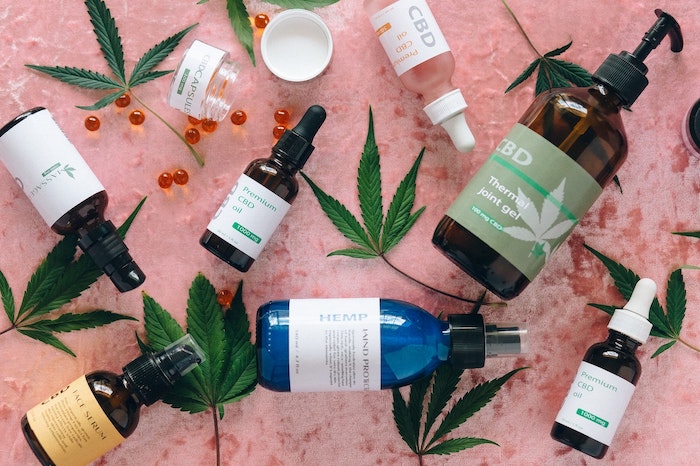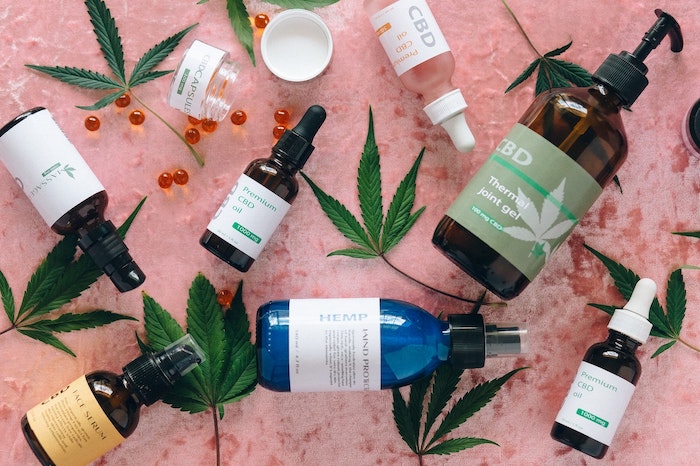 Sales of cannabidiol, known by its acronym CBD, have exploded in the past three years. Projections show that CBD will be a $7.8 billion industry in 2022.
Among other interesting metrics:
The popularity of CBD has grown among Millennials (31% of CBD consumers).
More states are expanding their definitions of what qualifies as legal THC (the substance primarily responsible for the effects of marijuana on a person's mental state) to include higher concentrations.
The CBD marketing world is gaining traction with the help of influencers, affiliates, and community marketing.
Many mainstream brands are entering the CBD market.
As CBD's growth continues, competition will intensify. You'll need to look for ways to boost sales and build your brand equity to win.
What is CBD?
CBD is a common name for cannabidiol, a popular natural substance used to help alleviate many conditions. CBD is commonly added to tinctures, edible foods like gummies, oils, and body products like balms and lotions. But unlike THC (tetrahydrocannabinol), the primary mind-altering substance in cannabis, CBD is non-psychotropic. As a result, it's safer and more popular with a broader audience. CBD can be extracted from hemp and marijuana plants.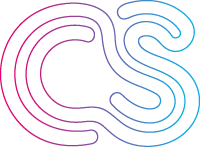 Here are 17 actionable strategies to help you succeed and boost your CBD store's conversion rates:
1. Prioritize customer retention
Most CBD customers place a high value on loyalty. You will likely have recurring customers if they like your products and your business.
The CBD space may have the highest opportunity to capitalize on retention marketing. While most eCommerce stores average 2.1 orders per customer, CBD stores average 3.7 orders per customer.
In other words, when you are in the CBD industry, you can expect at least three sales from each customer.
That said, you can take advantage of this particular consumer behavior by following these three retention strategies:
Want a free brand review?
Answer 5 short questions and we will send a custom report with actionable insights and specific actions you can take to build a stronger brand.

We just emailed the info to you.
2. Determine your CBD market niche
Search Google for CBD, and you'll likely find existing products for almost anything and everything – creams, ointments, chewies, hemp clothing, accessories, and almost anything else you can imagine.
But when it comes to your CBD business, you decide what you want to sell. You can focus on the "classics" or sell CBD products that have become more popular in recent years. You can better define your niche when you break products into broader categories.
Some of the most popular categories include:
CBD-based cosmetics
Supplements/wellness products
CBD pet products
CBD-infused food/beverages (better to avoid in the USA)
CBD products also come in various types, and these are typically based on how they are absorbed and ingested, namely:
Tinctures. These products are made by combining CBD with alcohol or another strong solvent. Some of these products may contain additional herbs. But, despite being one of the most potent CBD delivery systems, tinctures don't always taste great.
Pills and capsules. The main advantage of pills and capsules is their ease of digestion.
Drops and sprays. CBD oil is the key ingredient. In some cases, flavoring agents are added to enhance the taste.
Topicals and patches. Hemp doesn't appeal to many consumers because of its flavor. And that's where topicals and patches provide an alternate option. One upside to this product type is that they provide a more targeted relief.
CBD vapes and cartridges. Inhalation products are best for quicker absorption of CBD into the bloodstream. Vaping is also popular among those who enjoy the social aspect of the process.

CBD edibles.

CBD products are made ingestible in the form of gummies, candy, chocolates, honey sticks, and more.
3. Get legal and regulatory information about CBD
Every country has laws regarding CBD, and if you plan to ship internationally, make sure you are familiarizing yourself with every country's law.
In some countries, selling products with any hint of THC is prohibited, and many countries have specific labeling requirements.
Here are a few simple steps to follow:
Before selling CBD online, you should always check local laws.
Only buy CBD products that have been tested for quality.
Be sure that your labels are clear and that they show certification.
Avoid making medical claims about your products.
Refrain from selling CBD with more than 0.3% THC.
Don't buy CBD from an unreliable or unofficial source.
4. Highlight your brand's value propositions
The most significant aspect of your online business is your product's value proposition. To market your CBD business effectively, you need to demonstrate the unique value you can provide your customers.
For example, GoldenMonk, an online CBD vendor, highlights its top three value propositions (on the right-hand side of the image) on its product page:
Free priority shipping
Bulk purchases, and
A customer loyalty program
These three propositions promise convenience, value-for-money, and perks/rewards; offerings that resonate and are relevant to many consumers.
5. Use dynamic banners that show different welcome offers
According to a National Center for Biotechnology Information study, 62% of consumers use CBD to treat medical conditions such as anxiety, pain, depression, or insomnia.
Another study found that 68% of CBD consumers use sublingual products (CBD oil). Inhalation products (vape pens) and ingestible products (gummies, capsules, chocolate bars), and topicals (creams, lotions, masks, shampoos) were less popular.
Both studies illustrate customer types and the need for diversity within the CBD industry. To leverage this phenomenon, use dynamic banners to hyper-personalize the welcome experience.
For your customers, adjusting the buying experience based on their needs and interests shows that you have made an effort to understand them and are therefore worthy of their time and money.
6. Use video content to present your brand and products.
Consumers are always looking for faster ways to find information. Leverage this behavior using one of the most dynamic media available: videos.
Why? Videos allow you to raise brand awareness in a creative and highly engaging manner.
For an industry as niche as CBD, you can expect to invest in a lot of education and explanation targeted toward current and potential customers.
7. Customize popups to meet customers in their journey
A popup is a simple and quick way to capture your visitors' attention for your marketing campaigns.
Visitors, however, sometimes ignore them and leave without completing the actions you set out for them.
To keep your customers engaged, you must customize your popups based on how your customers move through the marketing funnel.
For example:
Top of the funnel
A direct lead capture with a preference request would benefit customers at the top of the funnel. You could even offer a sweet discount to the recipient via a gamified popup like the example below.
A previously disengaged or undecided browser who participates and wins is motivated to spend or use the prize and is now more likely to convert.
Middle of the funnel
Product discovery is best made in the middle of the funnel, which involves introducing the entire range of products based on the customer's interests. For example, you could feature a product carousel with sleep solutions.
It may also be a good idea to include a simple sales promotion. Customers who are skeptical about the product or pricing will be more receptive to your offer.
Bottom of the funnel
It would be best for the bottom of the funnel to show customers that the product is of high quality, instilling trust in the brand by providing a popup that assures the customer that the item is of high quality.
8. Maintain a consistent email workflow
Email has become the primary method of communication. Using mail workflows is the easiest way to develop seamless sales funnels.
The email workflow is the driving force behind email marketing. Using a well-defined process, your email marketing can become an effective channel to drive engagement and boost conversions.
Typically, CBD businesses run three workflows: welcome series (welcoming new visitors and customers), Cart Recovery (trying to convert a browser who added an item to their cart to a purchaser), and Browse Recovery (trying to convert someone browsing your site into a purchaser). Using these three workflows in advanced email campaigns could help increase conversion rates.
You would also be able to track your email campaigns to nurture leads and use data insights to help increase traffic through organic search and direct marketing.
9. Ensure that replenishment emails are sent at the right time
One benefit of CBD is that its products can become a part of a lifestyle. In other words, if your customers like your products, they are more likely to stick with your brand and regularly stock up on their supplies when they run out of them.
This opens up an excellent opportunity to send out well-timed replenishment emails. The average customer restocks their supply every two months. So, by keeping an eye on trends and listening to your customer's needs, you can be around the next time they need to stock up.
10. Use lead magnets to reach a wide range of audiences
CBD eCommerce brands cater to at least two or three types of audiences or use cases: pets, insomniacs, people who suffer anxiety, or even recreational users.
The key to connecting with each of these audiences is to provide value that is relevant to them. In these cases, lead magnets, such as eBooks, free consultations, or samples, can go a long way.
For your CBD marketing strategy to be successful, you need original and creative lead magnets. These are the things you send out to your audience to collect their information and direct them down the sales funnel.
On the left is an excellent example of an interesting lead magnet from NAILPRO.
11. Take advantage of marketplaces to boost your marketing efforts
Online marketplaces are integral to eCommerce. Using marketplaces in the CBD world is especially beneficial because they allow you to expand your reach online. Marketplaces can boost your marketing if you're looking to generate leads, sell more products, or find new customers.
Verda is a good example. An industry leader, Verda helps set up marketplaces for CBD brands, curating a complete collection of stores and delivery affiliates, bridging the gap between digital and physical stores.
Another example is Namaste Technologies, or Lifeist, a disruptive wellness platform that uses its position to increase CBD awareness in North America, Australia, and Europe.
Marketplaces like Weedmaps, Leafly, Vana, and Kushy help you connect with new audiences and existing customers. In addition, they provide vendors the ability to collect email addresses and online reviews. You can increase your conversion rate by taking advantage of these benefits, and you can also strengthen your brand's reputation.
12. Explore "Dispensary Experience" as an option
CBD users prefer dispensaries for several reasons. Their home-like atmosphere allows consumers to learn about their products, talk with salespeople, and build trust.
While a CBD eCommerce store offers an excellent opportunity to take these advantages online, recreating the dispensary experience is equally as important.
The success of any CBD business depends on providing a customer-centric experience.
A custom storefront that draws on the dispensary experience might be the best way to accomplish this. Building a bespoke virtual storefront to your brand can help add home-like quality that is beloved by the CBD community.
You can't help but be impressed by Charlotte's Web storefront, which offers more and more as you scroll.
The site opens with two great banners, leads to the Featured Categories, has videos, articles, and testimonials easily accessible, and has a chatbot for visitors to contact.
13. Provide airtight delivery options
When it comes to lifestyle CBD products, delivery timelines are crucial. The last thing you want is for someone to miss their dose because your delivery partner is running into delays.
Unfortunately, you'll have to jump through some hoops when shipping CBD. Finding a long-term delivery partner compatible with your business will pay off over time.
There are several requirements CBD delivery partners look for, including:
Licenses that are filed and updated regularly
Products with a THC content below 0.3%
Sources with legitimate licenses
Supporting documentation and procedures from third-party testing
Due to the black-and-white nature of the game, you might want to double-check all your partners' documentation to ensure that all is clear. Stick with well-known and trusted delivery partners, such as USPS, UPS, and DHL.
14. Highlight social proof
Social proof goes a long way in the CBD space, where quality and trust are everything. Besides building trust in the brand, social proof also builds trust in the industry.
This can be accomplished in many ways:
Engaging in positive social media conversations
5-star product ratings on your website
Quality testimonials on marketplaces
Influencer marketing and celebrity endorsements
Each of these strategies builds credibility for the brand, the product, and the industry. Additionally, they increase traffic and visibility for the brand and can help drive conversions.
15. Provide product options for pets
CBD and animal care are a combination that excites most people.
With the growing pet population, more people are seeking different ways to keep their beloved pets healthy and happy.
CBD is a natural and effective way to treat your pets without using harmful drugs or procedures.
A large percentage of eCommerce CBD markets are attributed to pets. An increasing number of pet parents are seeking CBD products to aid in treating their pets' health issues.
In the United States, hemp-based CBD pet products account for 3-5% of CBD sales.
16. Integrate Instagram influencer marketing into your strategy
Affiliate marketing is one of the most important avenues to promote CBD. Instagram influencers make up a large portion of that.
By using Instagram influencer marketing, you can boost your brand's visibility, gain followers, and improve customer service.
This is even more pertinent in the CBD space, where digital advertising holds too many grey areas and people are still skeptical about the use and effectiveness of CBD products.
The presence of influencers or micro-influencers who talk about CBD on a personal level helps bridge the gap between brands and consumers, helping to create brand awareness for an eventual increase in market share.
17. Offer a subscription option
The convenience factor is perhaps one of the biggest draws for CBD eCommerce stores.
The best way to build on that is to offer subscription services that let customers receive fresh shipments regularly.
Here are some examples of CBD businesses that do this well:
a) Cure Crate's highly personalized recommendations
With Cure Crate, you get curated CBD boxes based on your needs. Customers take an online quiz during the order process to help a brand understand their needs and determine the right product mix.
b) Zatural's surprise box
Zatural carries a wide selection of CBD-based products (topicals, edibles, etc.). Customers receive a new product each month and can make a permanent collection of their favorites. The company also offers subscription packages of three, six, and twelve months.
Last words
CBD marketing differs significantly from the rest of the eCommerce world. There are more challenges involved in advertising and logistics. In many cases, it's often best to use all available resources to boost referrals and word-of-mouth marketing.
Social media, community marketing, and email are effective tools for driving traffic, increasing customer retention, and growing your CBD business faster.