5 Common Self-Publishing Mistakes To Avoid and What to Do Instead
You did it.
You hit save for the last time. Your book is finished and you feel accomplished.
Now, you want the world to know (and buy!) your book. And, you've decided to jump in and self-publish your work.
You're not alone.
Self-publishing has increased significantly in the last decade.
In 2018 alone, there were over 1.68 million print and e-books self-published in the U.S., out of which 1.55 million were print format and 130 thousand were digital.
But, if you've never self-published before and this is your first time, you may not know where to start.
Lucky for you, others have gone before you. And,  you can learn from their mistakes – and avoid them.
So, let's set your book on track for self-publishing success.
5 common self-publishing mistakes: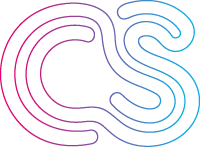 Mistake #1 Failing to research the self-publishing process
Self-publishing may be easier than finding a publisher to pick up your book, but that doesn't mean it's easy.
Failure to research the self-publishing process can impact your budget, ability to market, print quality, and even the reach of your newly published book.
So, research the self-publishing process from front to back so that you can develop a road map for yourself.
Whether you're still on the fence about self-publishing vs. traditional publishing, or you're committed to self-publishing, it's important for you to understand the process as a whole so you know what to expect and how to get the most from the process.
Your roadmap to self-publishing an e-book
Follow these steps to self-publish an e-book:
Write a book you're proud of
Choose a self-publishing platform
Get your book edited and formatted
Get a custom book cover designed
Upload your manuscript and accompanying assets
Publish when you're ready
Your book is self-published!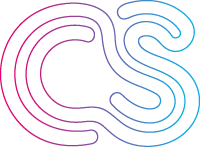 Want a free brand review?
Answer 5 short questions and we will send a custom report with actionable insights and specific actions you can take to build a stronger brand.

We just emailed the info to you.
Know your readers
It's important to know and consider your reading audience throughout the entire self-publishing process.
You'll especially want to have them in mind during:
Writing: Who is going to read your book? What themes will attract these readers?
Production: Which medium will your readers prefer? Physical copy? E-book? Audiobook? And what platforms are your audience most likely to purchase books on?
Marketing: What marketing platforms will reach your readers? How can you build a community with them?
Choose the right platform
When it comes to self-publishing platforms, you have options. A lot of them.
Try to not get too overwhelmed when you begin researching which platform is best for you.
Some platforms and publishing companies are great for pint books while others excell for ebooks. Some are terrific if you have a global audience while others are especially good when marketing and selling your book in the United States.
What type of self-publishing companies are there?
Aggregator: These platforms distribute your book to several online retailers.
(Examples of aggregators include Smashwords, Draft2Digital, and BookBaby)
Retailers: A self-publishing retail company that will publish your book and sells it exclusively in its own store.
(Examples of retailers include Amazon, Barnes & Noble, and Apple Books)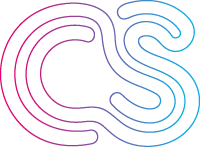 Even if you're doing kindle direct publishing, you still need a compelling book cover design.
When researching potential platforms consider the following:
What are your sales goals?
Are you looking to self-publish for your own personal satisfaction or are you looking for a platform that will support this as a business endeavor?
What is your budget?
Which publishing format (print, ebook, or audiobook) are you aiming for?
Do you need extra support services? And, are you willing to pay extra for them?
Take adequate time to research options and determine the best option for your book.
Maybe your last book was published through Amazon's Createspace self-publishing platform and now you're confused about what to do with the new book since Amazon merged Createspace and its KDP Print business. If so, this useful guide will show you how Createspace compares to the KDP self-publishing business.
Mistake #2 Rushing the editing process
Editing your book properly is even more important than writing it.
Many authors feel pressure to stay on their timeline and end up rushing the editing process in order to keep up.
Don't do that.
The truth is, poor editing can be very bad for your brand as an author. Your credibility will be called into question when you publish a book that wasn't ready to be published.
Don't take it from us, take it from best-selling author, Charles Finch:
To me, the single biggest mark of the amateur writer is a sense of hurry.

Hurry to finish a manuscript, hurry to edit it, hurry to publish it. It's definitely possible to write a book in a month, leave it unedited, and watch it go off into the world and be declared a masterpiece. It happens every fifty years or so.

For the rest of us, the single greatest ally we have is time. There's no page of prose in existence that its author can't improve after it's been in a drawer for a week. The same is true on the macro-level – every time I finish a story or a book, I try to put it away and forget it for as long as I can. When I return, its problems are often so obvious and easy to fix that I'm amazed I ever struggled with them.

Amateur writers are usually desperate to be published, as soon as possible. And I understand that feeling – you just want it to start, your career, your next book, whatever. But I wonder how many self-published novels might have had a chance at getting bought, and finding more readers if their authors had a bit more patience with them?
Hire a professional editor
We know it's called self-publishing, but the reality is creating a book is often a team effort.
It can strengthen your project to have a professional editing team. You may be a fantastic editor; but when it's your own creation, you're often too close to see the problems.
Hiring an editing team will ensure your book is free of micro-issues like grammar, spelling, and stylistic errors. The best editors will also help you trouble-shoot higher-level problems with character development, plot, pace, structure, and theme.
An editing team will critique:
Storytelling: How your manuscript flows overall, and how characters, events, and topics ebb and flow together to tell your story or explore your topic
Line by line: Taking a line by line approach at reviewing sentence structure, wordiness, weak dialogue, and other flow issues
Copy: Tackling spelling, grammar, and sentence structure issues
Final Proof: A final review of the book as a whole
Mistake #3 Designing your own book cover
Never ever judge a book by its cover, right?
Wrong.
The truth is that readers do judge books by the book cover.
This is precisely why the publishing industry will drop thousands of dollars on photo shoots, illustrators, and focus groups to create dazzling book covers.
A great custom book cover can make the difference between a book that sells almost no copies, to a book that lands on the New York Times Best Seller list.
And it doesn't matter if your book is sold through a bookstore like Barnes & Noble or sold exclusively online as an ebook at Amazon or elsewhere. Great covers help sell books.
As we previously shared,
Your cover just might be the anchor that's keeping your book from the bestseller list.

Consider New York Times bestselling author, H.M. Ward. As an independent author and self-publisher, Ward creates her own covers. Ward shares a lesson learned about the importance of book cover design:

This one was the biggest oops: I wanted the cover to reflect the artistic stuff in the book. Problem: No one could identify the genre of this book based on the original cover art. Someone mentioned they thought it was going to be a thriller when it first came out. I was like, you're cray cray, dude. And I was totally wrong.

What I learned: COVERS ARE STOP SIGNS. They should quickly reveal as much info about your book to the reader as possible and this did not.

H.M. Ward's book, Scandalous, sold close to zero copies for 9 months.

After a book cover (and pen name) change (original cover on the left, below and the new cover on the right), the book shot up to land a spot on the New York Times Best Seller List.
And, while it can be tempting to save pennies by using a prefabricated stock cover, don't.
Stock art is, by its very nature, generic and lacks the visual appeal to draw readers in.
Hire a professional designer to create your custom book cover
Your book cover is an invitation.
It invites the reader into your world – making the first impression that you want to get right.
Hiring a professional designer to design your book cover allows you to give creative input while leaving the sophisticated design details up to the professionals.
Crowdspring has had the privilege of helping many authors design the perfect custom cover for their book – at a fraction of the price traditional publishers charge. in fact, for years, crowdspring was the only vendor for Createspace to design book covers for their self-publishing authors.
Mistake #4 Writing a lackluster blurb
You understand the process of self-publishing, you've spent ample time editing, and you even have a professionally designed book cover to match.
You're ready to publish your book, right? Almost. 
You need a compelling "blurb" or "synopsis" to describe your book and inspire potential readers to purchase it.
Don't make the mistake of so many self-publishing authors and rush or underestimate your book blurb.
The importance of your blurb
Your blurb isn't just a summary of your book – it's an advertisement.
In fact, aside from the title and cover, it's the most important piece of the marketing puzzle.
Like all advertisements, the goal is to influence the potential buyer into considering your product over another.
Blurb strategies
It's best to approach writing your blurb with a plan.
Here's what we suggest:
Read blurbs of top-selling books in your genre: Read as many descriptions of successful books in your genre as you can. Ask yourself why they're selling so well, and what it is about the description that entices readers.
Keep it short: A book synopsis between 150-250 words (no more than three paragraphs) gives you adequate space to entice the reader while not giving away too many plot points. While it's important to include key elements, fewer words can hold the attention of the reader longer.
Third-person: The description of your book should be written in the third person. Remember, the book description is not a continuation of the text within – it's an ad.
Nail the hook: Your blurb needs an impactful hook to pull readers in. Online shoppers, in particular, may only see the first line or two of the description. So, include the hook early in the blurb to prompt readers to click to see more.
Keywords: Seed your blurb with keywords. Keywords allow search engines to find your book. So, begin compiling a list of relevant keywords throughout the writing and publishing process. Tools like Google Keyword Planner will reveal how popular those keywords are by volume. The higher the volume, the better.
Mistake #5 Not establishing a brand identity
You can write! Maybe you're even talented enough to be a best-selling author.
But, what happens when a potential best-selling author (with no audience or brand identity) publishes a book?
Sadly, the book often stays under the radar and sells few-to-no copies.
As an author, you are your own brand.
And, self-publishing a new book with an unknown brand and no marketing plan can wildly undermine your book's success.
On the flip side, a strong brand communicates who you are as an author.  It establishes trust, credibility, and rapport with your readers. And, maintaining your brand presence helps to ensure that when your next book comes out, your readers are waiting for it.
Use these tools to build your brand identity:
A persona: Who are you as an author? How would you like to be perceived? If you were to look at yourself as a product, what is your tagline?
A professional logo: Whether you choose a traditional logo with a graphic and text, or a handwriting script, having your logo professionally designed is very important. Your logo should embody your brand, be instantly recognizable, be versatile, and timeless. That's a tall order and should only be attempted by professionals.
A social media presence: You need to be on social media. So, set up brand profiles on social media platforms. We suggest starting with Facebook, LinkedIn, and Twitter. Finding where your audience is on social media can be a matter of trial and error. Use social profiles to post book excerpts, updates on upcoming releases, and links to where your book can be purchased.
A professional website: When a reader googles your name, what will they find? It should be your professional website. Your website should be a central hub of information for your readers. It should include a portfolio of your work, links to your blog, your bio, contact info, and links to your social media accounts. Every author looking to build an audience and launch their self-published book needs a unique website to stand out.
A media kit: A media kit is essential. It conveniently groups together the resources that journalists and bloggers need when they want to refer to your work in their own writing. And, you want to make it convenient for the press to write about you. In your media kit, include your bio, headshot, and contact info; a list (including graphics) of your books; and, relevant links to your work (social media, website, interviews).
Closing the books
Writing a book is a huge accomplishment. So whether you've already finished your manuscript, or are just starting the planning process – congrats!
And, pat yourself on the back for taking the time to learn from these common mistakes. Now that you know what pitfalls to avoid, you can self-publish your book with confidence.