Restaurant Branding: The Definitive Guide
If you're opening or operating a restaurant, you're probably passionate about food.
But are you passionate about your brand?
If you want to succeed, you will have to be.
A restaurant's overall visual identity is the cumulative effect of what your guests see, taste, smell, feel and hear at your restaurant, online, and in the world. And, as we've previously explained:
Every company has a brand identity.

This is true for your company whether you've made a single conscious branding decision or not.

And that's why it's vitally important to make conscious, consistent branding choices. The decisions left unmade, and a brand left untended, may hurt your business.
Restaurateurs put great passion into food, concept, and decor. But, a restaurant's brand identity – and visual brand design – is equally important.
What is restaurant branding?
Restaurant branding reflects and communicates your restaurant's visual identity. Restaurant branding includes the name, logo, colors, menu design, interior design, staff uniforms, and other visual elements. Well-thought-out branding creates an emotional connection with guests.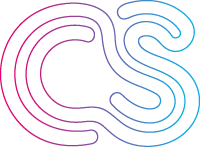 The best restaurant branding evolves from clearly defined core values, personality traits, and a unique value proposition. We recommend you start your branding journey with a brand audit.
And once you have a thorough understanding of your restaurant's brand, you can begin to plan how you'll communicate that brand visually.
Over the past fifteen years, our team at crowdspring has helped thousands of restaurants in the U.S. and worldwide with branding and rebranding. We share our tips and insights in this definitive guide.
Visual brand assets for your restaurant
Every business must have fundamental visual branding assets, regardless of industry.
These include a logo, fonts, and brand colors at their most basic.
It would be best to start thinking about brand assets when starting the business and working on your business plan. That's the perfect time to reflect on branding and what it will take to differentiate in your market.
You'll start with a business name and move on to visual assets. If you need help with a name for your new restaurant, try the restaurant business name generator.
Visual brand assets are then used to construct more prominent and complex elements of your visual brand – like your website, outdoor signage, menu, and more.
Restaurant logo
Your logo is the visual symbol representing your restaurant to the world.
Your customers will recognize your business (or not) by your logo. To that end, your logo must be easy to recognize.
To achieve this lofty goal, a logo must be unique, relatively simple, and memorable. But, in today's crowded marketplace, this is becoming harder and harder to accomplish.
Your brand is the secret ingredient guiding your logo into that sweet spot of specific, unique, and memorable. It's the most crucial ingredient in any successful logo. As we explained previously:
In art for art's sake, it's okay to make choices based on aesthetics alone. However, a logo's primary function is to communicate brand identity. Arbitrary design choices just won't do. So, all aesthetic considerations – from line weight to color, to form – must serve the brand.
So, don't rush the logo design process – or, even worse, use a logo generator that spits out generic logos that will fail to deliver a unique visual brand identity. A generic logo design will quickly get lost even if you have a unique business name.
Your logo is the cornerstone of your visual brand – impacting every other visual branding decision you make. So, give it the consideration it deserves.
And if you plan to operate several restaurants under a parent brand, create brand architecture so that people can easily recognize and remember your related brands and sub-brands.
What's your brand's true essence?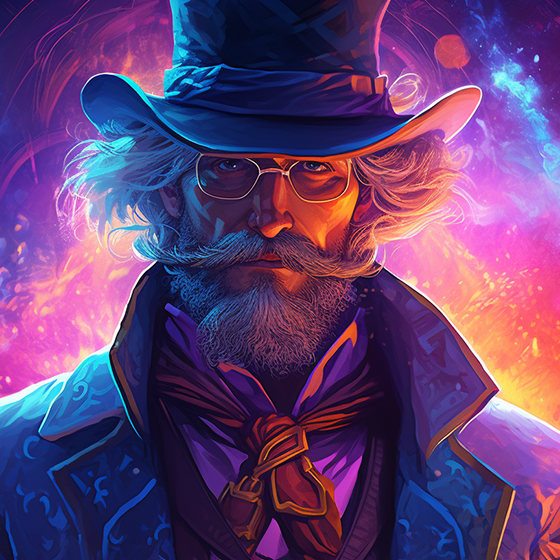 Discover your brand's unique character in just 3 minutes & unveil 15 key insights to make your brand stronger.
Start the free quiz now!
Fonts
Choosing the right typography to represent your brand can be a tall order with many fonts available.
When selecting your brand fonts, the most essential factors are legibility and brand appropriateness.
Any font you choose must be easy to read, or it will fail at its primary job – communication.
But, the font must aesthetically jive with your brand personality, too.
We recommend choosing at least two fonts – one for headlines and one for body copy. You can get a bit more creative with your headline font, but prioritize legibility for your body font.
Brand colors
Choosing the right colors to represent your brand will communicate a great deal about your restaurant.
People are deeply influenced by color on a subconscious level. So, making wise choices that align with your brand's personality and values is important.
When used consistently, these brand colors will become a visual identification shorthand for your restaurant.
Check out How 21 Brands Use Color to Influence Customers and Small Business Branding: What Color Says About Your Business to learn more.
We recommend a color palette that supports and complements your logo. This will contribute to a visually unified brand identity.
Remember that your brand colors will be used on your interior and exterior decor, signage, menu, and website. So, choose colors that will be versatile enough to work in all of these contexts. More on those below…
Mascots
A mascot is not a required branding element by any means. But mascots are powerful branding tools that restaurants have embraced for years.
From classic mascots like Ronald McDonald and Bob's Big Boy to exciting newcomers like Simon Camaron, these brand-influenced characters can connect with your audience in a more direct way than your logo or brand colors.
If a mascot doesn't resonate with your restaurant's brand, don't have one. But, if you have a playful style that a mascot character could embody, consider developing a fun mascot figurehead to speak directly to your customers from your social media posts, signage, menu, website, and maybe even merchandise.
Restaurant website
Your online presence is almost as significant as your restaurant itself.
You may think that's overstating, but according to Restaurant Insider, 90% of guests research a restaurant online before dining there. And of those researchers, 57% visit the restaurant's website.
So, if you have a poorly branded or badly designed website, you stand to turn away 57% of your prospective diners. That's staggering.
Custom-branded website design will tell visitors exactly what they can expect when visiting your restaurant. And, for many, your website will deliver your brand's first impression. So, make sure it's a good one.
Here are a few guidelines to get you started:
Feature your brand colors in your website design.
Place your logo prominently so it's easy to see.
Make it easy to find essential things like your menu, location, phone number, and hours of operation.
Use similar language on your website that you use in any advertisements.
We recommend working with professional web designers to develop your web design and launch your site. But, if you choose to use a website template instead, customize it with custom illustrations or original photos to link it to your brand visually.
Signage
Signage is an important practical element of a restaurant's visual brand design.
When guests seek you out, your outdoor signage will signal that they've found you. Outdoor signs also bait potential clients seeking a place to eat. So, if your sign is unappetizing, people will assume your restaurant is, too.
Here are some tips to help you develop an enticing and functional sign to welcome your guests…
Choose a font that is both brand-appropriate and legible. Ideally, this should be one of your chosen brand fonts.
Feature your brand colors and logo in your sign's design to help reinforce your visual brand identity.
Choose background and typography colors that stand out for good visibility and legibility from a distance.
An easy-to-read, on-brand sign will always welcome the right customers to your door. That's why it's a vital part of every restaurant's visual brand.
Menu
Every restaurant must have a menu.
And it's a prime opportunity wasted if you don't use that menu to communicate your brand meaningfully. Successful restaurant branding touches every aspect of the diner experience.
A unique, on-brand restaurant menu is an excellent tool for reinforcing your brand in guests' minds. And a smart menu layout will create a pleasant reading experience and prime diners to order more.
And don't forget online menus. Just as your in-restaurant guests need physical menus, your online visitors should be able to find a digital version to peruse quickly.
It's common for people to read restaurant menus online before visiting a restaurant. So, your online menu acts as an advertisement or preview of what they can expect.
It's in your best interest to make your online menu easy to view on mobile devices and larger screens.
Plan to incorporate your brand colors, logo, mascot (if you have one), and brand fonts for both your in-house and online menus. The consistent use of these visual assets across your customer touchpoints will strengthen brand awareness and build trust.
Pro tip: Avoid the recent trend of requiring online visitors to download a PDF to see your menu! It's a hassle, and many users won't bother – they'll go to another restaurant instead.
Interior decor
When it comes to visual branding, brand consistency is vital.
When guests walk into your restaurant, they want the reassurance of seeing a space consistent with the brand they've seen. They will feel misled if they find a space that doesn't meet those expectations.
That's not a good first impression. And first impressions can be hard to overcome.
Here are some guidelines you can follow to create a cheerful and cohesively branded interior design:
Color palette
Your brand colors should feature prominently in your decor. Don't be afraid to supplement your brand colors with neutral shades to create visual balance in your restaurant.
Colors that may look amazing on a smaller scale (like a computer screen, sign, or menu) could become overwhelming if you paint or carpet your entire space in that shade.
More intense colors should be reserved for accents throughout the decor.
Using neutral colors like black, white, grey, beige, or taupe or neutral textures like natural woods, stone, or fabricated metals can help offset more vibrant shades. This leads to a more open and relaxing feeling in your space.
Atmosphere
Selecting the right color palette is only a part of the larger puzzle of designing branded decor.
Choose furniture that reflects your brand's personality to get the atmosphere right. Is your brand quirky and casual? Then choose playful furniture to reflect that. Is your restaurant earthy and organic? Serve up furniture made from sustainable materials along with your seasonal fare.
Think about the impact you can make with lighting fixtures. The design of the fixtures and the quality of light they spread can create many different moods. What mood is best for your brand?
Once the essentials like paint, carpet, furniture, and lighting are covered, consider additional decorative elements like draperies, wall murals, or other unique brand-specific tableware.
Remember – in the age of Instagram, no detail is too small to be celebrated on social media.
No decision should be arbitrary when deciding what to include in your restaurant decor. Make selections that will communicate your brand essence and deliver the kind of experience that will make your restaurant memorable and worth sharing.
Staff uniforms
Your staff is the living embodiment of your brand.
They must walk and talk about your brand values and personality. And they must also look the part.
Staff uniforms don't need to be complicated. Not every restaurant brand requires 15 pieces of flair. But, it is important to think about your brand and make uniform choices that support your brand personality.
Here are some options for you to consider:
Ask staff to wear neutral pants and a polo, tee, or button-down in one of your brand colors.
Provide servers with custom t-shirts featuring your logo and perhaps a tagline.
Incorporate themed garments like Hawaiian shirts, poodle skirts, or cowboy boots.
Opt for all-black for a simple and elegant attire solution.
Provide a uniform apron to be worn over neutral clothing of the server's choosing.
There is no right or wrong answer here. But, whatever your staff wears, make sure it makes sense for your brand.
Consistency
The key to modern restaurant branding is consistency.
Your guests want a reliable experience they can trust – and consistent visual branding is reassuring.
If you want customers to remember you and keep coming back, develop a consistent and cohesive visual brand everywhere your customers look. If you rebrand, be sure that you introduce the new branding everywhere and not just stop at getting a new logo.