How to Name a Product [Tips + Insights]
Naming a new product is hard – especially if you're aiming to make your product a hit.
It's only natural that you want the best name that will successfully capture people's attention and leave a strong and lasting impression on your target customers.
What is product naming?
Product naming involves creating memorable, unique names for your products.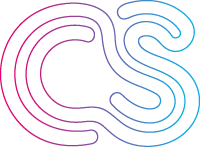 In our Complete Guide on How to Name a Business, we shared insights and strategies to find a great business name for your new company.
But naming a product isn't the same as naming a business. So, it's essential to take your time in coming up with a product name that is on-brand, appropriate, and catchy.
A strong product name can help you market and sell the product. It's one of the top reasons why brands find renaming a product and rebranding difficult, as names can hold so much weight for customers and businesses.
Tens of thousands of products are launched yearly, but most fail. What separates successes from failures?
Our global community of expert namers has helped thousands of entrepreneurs, startups, businesses, and agencies name products. We have a lot of experience and insights in naming products (and businesses) and want to share those insights with you.
Learn the importance of naming a product and how to develop a strong and catchy product name in this guide.
How to Name a Product: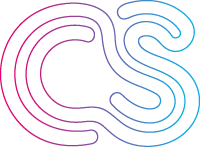 Why is product naming crucial?
The product naming process is an integral part of your brand-building strategy. Your product name should consider these five critical points:
Market appeal. Before developing a product name, you must first understand your target audience. Knowing your potential customer's behavior, shared interests, and more help you shape a product name that will resonate better with them.
Uniqueness. Ensure that your product is unlike other products. Creating a unique product name is an excellent way to separate yourself from the competition and helps people to recognize your product quickly.
Branding. Is your product name on-brand? Does it align with your brand image? And how can your product's name help introduce your brand to new audiences? Ask yourself these brand identity questions to create a product name that is true to your brand.
Scalability. Knowing if your brand will sell locally or internationally is essential to developing the product name. If you limit sales to your local area, study your target market and what product names resonate with them. If you plan to sell your product internationally, find relevant data about your competitors and the kinds of product names they use to market their products.
Visibility. Avoid using a too complicated name, or your target audience will find it challenging to recognize and find your product online or in stores.
Want a free brand review?
Answer 5 short questions and we will send a custom report with actionable insights and specific actions you can take to build a stronger brand.

We just emailed the info to you.
Nine ways to create a catchy and memorable product name
Here are nine ways to create a unique name for your product.
1. Make sure that the product name is easy to read and write
You want your product name to roll off people's tongues easily. People should be able to search for your product online without much difficulty. Spelling and pronunciation are keys to helping your product reach people from all over the world.
2. Your product name should be unique to your industry
It's tough to come up with a great product name. So, at least focus on creating a unique product name in your industry. It's better to focus on helping your product name stand out within your niche than get overwhelmed by comparing names in different industries.
For example, Apple's unique product names stand out for a reason. Instead of using the common name for a smartphone and other products, they added the distinctive "i" plus the product name, such as the iPhone and the iPad.
3. Focus on three things: short, punchy, and memorableSimple is best when introducing a product to people.
Making your product name too long or too short can make it harder for people to remember. Find the right balance between the two and focus on making it punchy and clear to make an impression. Compare, for example, Apple's Macbook Pro (the name of its laptop) and The Lenovo ThinkPad X1 Carbon Gen 9 (one of many Lenovo laptop models). Which is easier to remember?
4. Aim to spark something within your customer
Your product name should spark your customers' emotion, thought, or idea. It's the key to making your product name stick in your potential customers' minds and getting them to recognize your brand. Customers are likelier to purchase a product they find exciting or relate to. One way to test names is to do qualitative research to test product names. Ask your customers to provide feedback on the product names you're considering.
5. Play around with your potential product name spelling
Another trick to creating a unique product name is playing around with spelling. Not only will your name stand out, but it can also be a defining product that is unique to your brand.
For example, popular products such as  Kool-Aid, Rice Krispies, and Froot Loops may more intentionally misspell their product names to stand out. But even though these products are intentionally misspelled, they're still easy to pronounce and remember. But be sure that an intentionally misspelled product name fits your brand archetype.
6. Check if there are other products with similar names
Once you've come up with a list of potential product names, do a quick Google search to ensure you're not copying anyone else. This could result in trademark infringement. It's better to be safe and sure than sorry later.
7. Invent new vocabulary
Don't let existing vocabulary limit you in developing a product name. Sometimes it's better to invent new words to create a unique product name. Start by playing around with your potential product names by mashing them together or coming up with a new word based on their pronunciation and spelling.
The more unique and established a product name is, the more likely people will remember it. For example, many people associate popular product names with the products themselves. Examples include calling a box of tissues "Kleenex" or a "Onesie" for an infant bodysuit.
8. Think of words that describe your product
One way to simplify your product naming process is to simply think of descriptive words for your product and find inspiration. For example, if your product aims to provide a cooling sensation to customers, use words such as cool, chill, freeze, and more. Then play around with them until you find the perfect fit.
9. Use product name generators to find inspiration
Product name generators won't necessarily give you the perfect product name, but they can be a good starting point in your naming process. These generators spew out random names by the bulk, and a few might stand out to you that you can modify later on to fit your product perfectly. Sometimes, going random is the best place to start.
Four tips to improve your product naming process
Simply knowing how to develop a product name is not enough and can still be challenging. So, here are four tips to help your product naming process.
Give your product name time to develop its story. Once you have settled on a product name, give it time to grow and become a natural extension of your brand. Remember that it's something new, so don't expect to fall in love immediately. Just like how you first developed your brand, give your product name time to marinate, and it will eventually be another important icon to your business.
Pick a name that people can use every day. The ultimate goal is to make a product name a household name. So, choose a natural name that people can use daily. Opting for a single-word name is much better than using a multiple-word name, as people may find it difficult to remember. For example, people often say they need to "Google" something even if they mean they'll search a competitive search engine. "Google" has become a name people use daily to refer to online searches.
Be flexible with your product name. Some products will last forever, while others are a stepping stone to an even better product. So, avoid getting too attached to your product and observe how it will perform in the market. You're running a business, so if a product is not profitable after extensive efforts, evolve it or discontinue making it. You can always reuse the product name, design a better product, or change it later.
Go to a place where you are most inspired. Go somewhere you are most creative. Your product name holds a lot of weight, so taking time to be creative can help. Take a notepad and pen with you, look around your surroundings, and list all the words that strike you and drive inspiration for your product name.
Take your time, and don't rush your naming process. Follow the steps and tips above to help guide you, and do your best to give your product the name it deserves.