Pricing Strategies: Proven and Effective Strategies and Discounts That Attract More Customers

Setting the right price for your product or service can make or break your business.
It's a critical lever for increasing your profits and staying competitive.
But with so many pricing strategies, how do you know which is right for your small business?
For 15 years, crowdspring has led the market with affordable custom design and naming. In this comprehensive guide, we'll share our best insights on pricing strategies that have proven successful for thousands of small businesses. We want to help you address the common pain points and challenges that small business owners face regarding pricing, such as not knowing where to start, how much is reasonable, or worrying that your pricing is too expensive or cheap.
What is a pricing strategy?
Pricing strategy is the method you use to determine the price you will sell your products or services.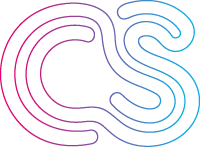 Pricing Strategies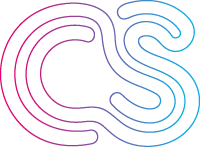 How to create a pricing strategy
When creating a pricing strategy, looking at your competitors' pricing is essential.
Your prospective customers will compare you to these options during their research, so you must know how your method will work alongside their pricing strategy.
A competitive analysis should consider your competitors' pricing methods. If your competitors' pricing is complicated, how can you simplify it? Would the customer prefer flat-rate pricing if competitors charge by the hour?
Next, you need to consider your target audience, also called a buyer persona. The buyer persona identifies the unique characteristics of your target market to help inform your pricing strategy.
Now that you've researched and identified your buyer persona, you can look at the pricing methods below to determine which will work best for your company.
But selecting a pricing strategy is just the first step. You must watch conversions to see if this is the correct pricing method.
If people sign up without hesitation, your price may be too low. Conversely, if people struggle to become repeat purchasers, your price might be too high.
Want a free brand review?
Answer 5 short questions and we will send a custom report with actionable insights and specific actions you can take to build a stronger brand.

We just emailed the info to you.
Here are seven pricing strategies to consider for your business.
Cost plus pricing
This is one of the simplest methods to ensure you make a profit. Start with the cost of manufacturing a product and then markup the price.
For example, a product or service might have fixed costs of $50, and you want to markup the product at 50% to cover rent, marketing, and profit. Your final price would be $75.
Value-based pricing
Value-based pricing aligns the customer's goals with the price of your product.
This strategy involves pricing your product or service based on the actual or perceived value it provides the customer.
Consumers will complain about paying $500 an hour for your services, but a flat rate based on the value you generate for the customer is easier to sell. For example, if you're a consultant who can save a client $10,000 in taxes with just a few hours of work, pricing your services at $5,000 makes sense for you and the client. It might only take a couple of hours to save a client thousands of dollars.
Competitor based pricing
You will always have competitors. This pricing method looks at your competitors' prices to determine a price that fits the current market.
This method assumes that your competitors have researched to determine whether their pricing methods are the best option for their customers. Basing your price on competitive research could take several approaches:
Price to be the lowest.
Price to be the highest and show you are a premium provider.
Price competitively and differentiate on something other than price.
Charge based on a different metric. If your competitors use hourly pricing, perhaps charge a flat fee so customers know the final price in advance.
For example, if you're a wedding photographer, you might set your prices at the average market rate for your area. However, you could differentiate by offering a complimentary engagement session or including an album in every package.
Penetration pricing
This pricing method offers your product or service at a deep discount compared to competitors to quickly attract customers.
Over time, you will raise your prices to create more profit. But if people only use your service because it is the cheapest, you may lose customers as you increase your price.
For example, if you're launching a new SaaS product in a crowded market, you might offer a free trial or a low-cost introductory rate to entice customers to try your product.
Dynamic pricing
Dynamic pricing fluctuates based on demand. This method is the type of pricing used by airlines, Uber, and hotels.
This is the least used pricing method for small businesses because the demand needs to be real, and consumers need to be used to this pricing model for that industry.
For example, if you're a tour operator, you might adjust your prices based on the popularity of specific tours or the time of year.
Freemium pricing
This strategy offers a free version of your product with less functionality than the paid version. Users of the free version can serve as advocates for the brand, and some will convert to paying users.
For example, if you're a productivity app, you might offer a free version with limited features and a paid version with additional functionality.
Project-based or flat-fee pricing
Charging per hour leaves customers wondering if they are getting a fair rate because they know the business may take longer to complete the project. Setting a high rate per hour may feel excessive.
Project-based fees give the customer peace of mind knowing exactly how much it will cost to solve their problem regardless of how long it takes you to deliver the service.
For example, crowdspring offers professional logo design for a flat fee (starting at $299) rather than charging an hourly rate that can extend into the thousands or tens of thousands of dollars.
Discount Strategies
An article on pricing strategies would only be complete by addressing discount strategy.
Discount pricing encourages customers to buy your product or service because they suspect they are getting a good deal.
If the discount strategy is misused, you could permanently devalue your company.
Here are the top discount methods to consider for your pricing strategy.
Quantity discounts
This strategy encourages purchasing multiple products to receive a discount. You can use this strategy to provide free shipping where the consumer has a reasonable goal to reach and complete control over how they achieve it.
Quantity discounts also encourage shoppers to try multiple products, increasing the opportunity they find a product they want to continue using.
For example, if you sell cosmetics, you might offer a discount for customers who purchase multiple products.
Loss leader discounts
If you have a proven process for getting customers to add products to their cart, you may consider pricing a product to break even or even sell it at a loss to encourage customers to shop.
This is the strategy Costco uses to sell their rotisserie chicken at a loss. They know the chicken will bring you to the store, and you will leave with additional items.
New customer discounts
Offering a discount for first-time customers can encourage people to try your company. However, this can also increase the noise in your customer data if the same customer opens multiple accounts to continue getting the first-time customer discount.
For example, if you're a subscription-based service, you might offer a discount for the first month or first year of service.
Reward loyal customers with discounts
One way to avoid the challenges of a first-time customer discount is to reward loyal customers.
Offering exclusive discounts and rewards based on purchases encourages customers to purchase more than once.
For example, if you sell pet supplies, you might offer a loyalty program that rewards customers with a discount after a certain number of purchases.
Subscriber discounts
You can encourage repeat purchases by offering a discount for subscription products. While some consumers may cancel their subscription, many will be happy they only have to make the buying decision once.
For example, if you sell coffee, you might offer a discount for customers who subscribe to receive a monthly shipment of coffee beans.
Abandoned cart discounts
Abandoned cart discounts are offered within days of a customer placing an item in their online shopping cart but not completing the purchase.
This action has signaled that the customer is serious about your product or service but might need a little motivation to complete the purchase.
Abandoned cart discounts are offered within days of a customer placing an item in their online shopping cart.
For example, if you sell clothing online, you might offer a discount code to customers who abandon their cart but haven't completed their purchase.
Holidays and off-season discounts
Holidays can be an excellent opportunity to sell a lot of products quickly. People tend to expect companies to offer a discount around the holidays. However, this expectation may cause sales to be lower leading up to major holidays. Random discounts during the off-season when your sales are lower can increase your sales without causing an expectation that it will happen at a specific time.
For example, if you sell outdoor gear, you might offer a discount on winter gear during the summer when sales are typically slower.
By using a combination of these pricing strategies and discount methods, small business owners can create a pricing structure that is both profitable and attractive to customers. It's important to regularly evaluate your pricing strategy to ensure that it's still effective and aligned with your business goals.