How Strong Political Branding Can Help You Win Your Next Election
Politics today is more polarizing than ever.
Nearly every race is filled with candidates from multiple parties, and it's tough for candidates to stand out.
Good design can help.
Each political candidate has a brand identity. As part of that identity, design acts as a powerful tool for communication and persuasion, both of which are hugely important to political strategy, tactics, and political campaigns.
For a long time, design in political campaigns has followed a particular set of unspoken guidelines: be safe, follow tradition, don't stray from the red, white, and blue of our forefathers.
But in the past few decades, design has also been used to promote propaganda. Some people believe that any branding efforts crafted by political teams exist only to serve as disingenuous political marketing efforts.
Ultimately, it's impossible to effectively execute political strategy and tactics for a campaign without good design in today's crowded political environment.
What's your brand's true essence?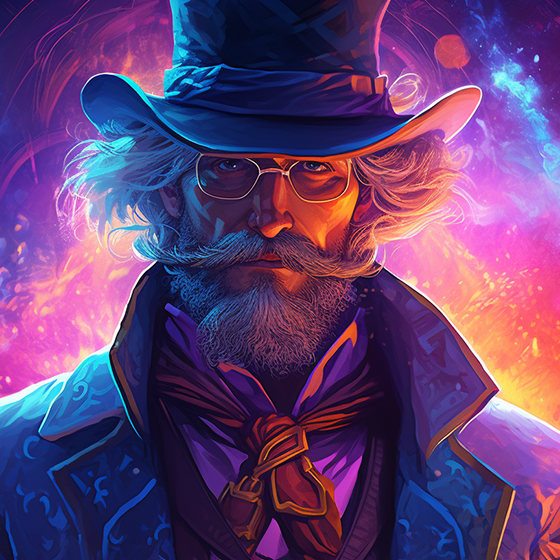 Discover your brand's unique character in just 3 minutes & unveil 15 key insights to make your brand stronger.
Start the free quiz now!
Good design is increasingly helping to fuel underdog candidates. As design leader and author Steven Heller said on Twitter:
Design is personality. When used well in election campaigns branding it says more than a candidates name. Color, type, and image contribute to the perception of that name, sometimes the person, too.
Let's take a closer look at political branding examples and how design has helped candidates succeed in recent elections.
How good design helped ¡Ocasio! win her election
Look no further than Alexandria Ocasio-Cortez's campaign for a recent example of how design effectively expressed a candidate's personality and paved the way toward a win.
Just 28 years old, newcomer Ocasio-Cortez boldly ran against Joe Crowley, a heavily favored incumbent for the Democratic primary in New York's 14th Congressional District.
In its coverage of the campaign, Vox.com pointed out that Ocasio-Cortez's brand played a significant role in securing her the win:
While she's a vocal candidate with progressive ideals, she has an equally communicative, but silent, tool at her side: her visual brand. On the streets of New York's 14th Congressional District, which includes parts of eastern Bronx and northern Queens, you might spot vibrant yellow campaign posters printed with a portrait of Ocasio-Cortez with her last name bookended by Spanish exclamation points, and calls to action in bold type, set at an attention-grabbing angle.
Ocasio-Cortez ran as an outsider, and the design and branding of her election campaign reflected this. You can see this in her visually bold poster design above. Her opponent's campaign's design was rooted in the traditional (with the colors red, white, and blue used prominently).
When compared to the centrist, comparatively safe designs of Crowley's traditionally styled posters, Ocasio-Cortez's campaign materials stood out. Ocasio-Cortez's used purple, yellow, and other bold choices to visually differentiate her campaign from her opponent.
Her political branding strategy was to sound different and to look different. It's no surprise that Ocasio-Cortez created a compelling argument for shifting toward a revolution – in design and in politics itself.
Lindsay Ballant, an adjunct faculty member at the Maryland Institute College of Art, attributes the success of Ocasio-Cortez's branding to her "fearlessness in taking on a comfy establishment figure."
Ballant explains that by doubling down on her persona in her election branding, Ocasio-Cortez clearly emphasizes her strength as a lawmaker and as a non-traditional, radical candidate.
Ocasio-Cortez tapped Tandem Design NYC to create the design for her campaign. Tandem took inspiration from past grassroots campaigns and movements by labor and civil rights activists to create the striking brand.
Tandem's lead designer Maria Arenas explained some of the motivation behind the design to Fast Company:
She is a non-traditional candidate running a non-traditional campaign, and we wanted her visual identity to reflect that, to be true to Alexandria Ocasio-Cortez.
The colorful and engaging visual style of Ocasio-Cortez' campaign materials defiantly stepped outside of the stale boundaries established by the establishment.
The power of a word and a logo in political branding
What lessons can political brand strategists, marketers, and politicians learn from the role design played in Ocasio-Cortez's success?
First, the power of a single visual or brand element cannot be underestimated in political candidate branding and political brand management.
Take, for example, Obama's 2008 "Hope" campaign. Whatever your political leaning, it's hard to dismiss the power of the message Obama's "Hope" logo had in swaying voters.
There were many other elements to Obama's election campaign design, but that single word and logo design, and the consistent use of the branding throughout the national election helped strengthen his message.
But not all logos created for political candidate branding were as immediately successful as these, however.
The logo for Hilary Clinton's 2016 campaign was greeted with much derision and ridicule when it was first released. The logo was very simple: a blue H with the cross-bar turned into a red arrow that pointed to the right.
Many of the complaints centered around the idea that it was too simple. So simple, a child could have designed it.
I don't mean to brag but it was actually my 4 year old who designed the Hillary logo for #Hillary2016 #HillaryClinton pic.twitter.com/xKbQyx52SQ

— tomgreever (@tomgreever) April 13, 2015
It wasn't until long after the campaign was over that its creator, famed logo designer Michael Beirut, revealed that this was actually the plan all along. Beirut told podcast 99% Invisible about his inspiration and motivation during a more extended discussion on logo design:
The result was intentionally simple: the letter H with an arrow pointing forward, rendered in the primary colors of the American flag. Bierut recalls saying: "I want something that's so simple that a first-grader could do it with construction paper, Elmer's glue and kindergarten scissors." He "didn't want a fancy thing you needed to know software programs to create, [rather] something that was easy to draw as a heart or a peace sign or a smiley face."
Throughout the criticism, the Clinton campaign stood their ground, and eventually, the perception of the logo changed over time.
This is the second lesson that political branding strategists and consultants should take to heart: haters gonna hate. But given time and consistent usage, most designs can overcome the initial rush to judgment.
The power of a simple message on a hat as a political strategy
Election branding isn't limited to candidate logos. Politicians have successfully used articles of clothing, such as t-shirts or hats, to promote strong messages.
Take for example Donald Trump's "Make America Great Again" slogan on a simple hat. Michael Beirut noted that Trump's consistent use of the hat turned it into a powerful branding element:
 It's meant to be the kind of thing you associate with hard-working, salt of the earth Americans. As a wearable object, the hat became both highly visible and a signal of particular commitment. It is also reflective of the candidate — one can read echoes of his speaking style into the bold capitalized white letters against the stark red background.
Corey Lewandowski, one of Trump's campaign managers, explained how the hat helped to focus voters around a singular message:
"It's just a disruptive technology," Lewandowski told CNN of the campaign hats. "People who weren't involved in politics, that didn't have a political background, wanted to show their support for something different and their way to do that was to buy hats."
Whatever your opinion on the hat and the slogan are, they were incredibly effective and persuasive to Trump's supporters.
The branding of a political candidate used to be a fairly straightforward affair, but as the political landscape has become increasingly heated, political marketing strategists and consultants have increasingly relied on design to enhance and differentiate their candidates.
If you want to create a solid and lasting impression, use design as a weapon in your political marketing, advertising, and branding strategies.