7 Important Packaging Design Trends
Packaging used to be inconvenient, hard to open, and uninspiring.  Much packaging still is.
But smart companies have found that exceptional packaging can create brand value and a phenomenal customer experience.
Packaging design is having its moment. You don't have to look further than the unbelievable number of YouTube channels dedicated to the unboxing of products to see how far packaging has come.
You can now spend hours watching someone free a bevy of toys, electronics, or even food and makeup from the bonds of artistic prison.
The pragmatism of blister packs and frustration-free packaging still have a place. Still, for those companies that ship a packaged good, a customer's first experience with that product is critical. It's the first touch-point between you and your customers.
If you're not investing in packaging design, you're missing out on a powerful branding opportunity.
>> We look at the most recent trends in packaging design trends for 2022.
As with anything designed, the "look and feel" of packages also goes through the ebbs and flows of trends. To help you stay current, we've identified seven important trends that you should understand today.
Want a free brand review?
Answer 5 short questions and we will send a custom report with actionable insights and specific actions you can take to build a stronger brand.

We just emailed the info to you.
Minimalism
Simplicity never goes out of style. Streamlined, elegant, and visually simple, the minimalism trend feels timeless and fresh all at once.
Businesses of all kinds can incorporate a minimalist look into their package design. It's a very appealing style because it has artistic merit without overwhelming or isolating the viewer. Many companies are adopting this trend for their package design, and one of the great aspects of this trend is that there is more than one way to achieve it.
Bold typography against stark white, a splash of color against a clean background, a basic arrangement of simple shapes; all of these are just a few of the ways elegance and clarity are expressed in minimalist package design.
Go bold
There are plenty of things that go into a well-designed package, but one of the most important is color. Colors evoke emotions and impact a consumer's buying decisions.
In fact, marketers know that color is one of the most important choices you can make when it comes to packaging design. Recent trends have designers putting colors to work for their products in innovative, inspiring ways. It may seem like an artistic decision, but the primary color you choose for your design has a significant psychological impact on how people perceive it.
Make sure you pick a color that represents your brand's personality and don't be afraid to go bold. You'll be sure to stand out!
Handwriting and handmade
Designers are artists. Their sense of artistry often extends to their handwriting, or their ability to make handmade products look incredibly appealing.
Incorporating text that looks handwritten or has a homemade effect has an emotional appeal for many consumers. This warmth can remind you of your grandma's pasta sauce, crafted with love, and enjoyed at a family dinner. Some handwriting packs a different kind of punch – like the kind you used to enjoy back in college.
Handwriting is a powerful way to connect consumer nostalgia with your product. If there's any sure way to grab your customers by the heartstrings, it's by reaching into the emotional landscape that handwriting invokes.
Texture
Choose a repeating series of patterns to add texture and a dynamic, compelling effect to your packaging design. While it might seem counterintuitive, the repetitive design element adds a gorgeous and striking impact to your packaging, making it irresistible to pick up and hold.
Capitalizing on a visual theme that repeats itself is an excellent way to firmly emphasize the personality and visual identity of your brand. Your pattern might be feminine and delicate, or bold and imaginative. It might even be made entirely of repeating text.
Whatever the case may be, you'll be sending a strong message to your consumers about who you are and what they can expect from your product. It's a memorable, impactful way to package your product!
WHICH PACKAGING IS BEST?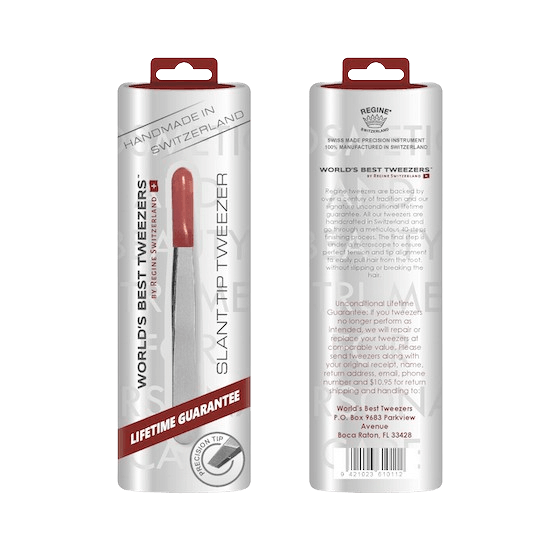 Cutouts
Show them the goods! A good way to creatively showcase your product is by actually showcasing it within your package. A package design trend that has a huge impact, cutouts or die cuts are a great way to show your consumer that your product is appealing and that you're not afraid to show it off.
Some cutouts might encourage a little hands-on interaction, and others might be a clever way of enhancing the design of your product. No matter how you cut it, this trend is sure to make any customer stop and take a closer peek through the windows you've built.
Eco-friendly
Eco-friendly, locally sourced, biodegradable. The green trend is everywhere, and packaging design is no exception.
We love this trend because the designs you see are usually fresh and earth-inspired. The tactile pleasure of recycled paper products add to the feel-good experience, and the aesthetic involved always reinforces the idea that you're helping the environment.
Designers and brands are working together to use more renewable resources and keep their materials recyclable. It's becoming a huge consumer trend to seek out businesses that integrate eco-friendly design into their products.
Beyond its critical impact on the environment, the eco-friendly trend saves money for consumers and companies alike. It's an all-around winning solution for your package design needs!
Whimsy
Use bright colors, fantastic illustrations and fun visuals that engage your customer's inner child (or real child, in some cases).
Take consumers on a trip filled with whimsy by adorning your packaging with fun, playful design. Don't be afraid to use grown-up ideas illustrated in unexpected ways – the surprise and delight that follows will be a memorable experience for sure.
Hand-drawn logos and illustrations paired with bold color choices will make your package graphics pop. Grab your consumers attention with this engaging, lively style choice.
—-
We hope these trends give you some inspiration for your own packaging design ideas. Remember, great design should always incorporate authenticity and meaning and should reflect your brand. Trends come and go, but your values and personality are here to stay. The best designs are the ones that reflect those values and personality.
If you need help figuring out how to build your brand's unique voice into beautiful, impactful package design, look no further than crowdspring. AWe have some skilled designers who know how to get you a design your customers will love.