The 9 Biggest Packaging Design Trends of 2020
Are you giving your packaging design the attention it deserves?
You may have an awesome product. But, it's your packaging that does the selling.
That's why packaging design and package graphics are too vital to be overlooked, thrown together, or left to grow outdated.
Your product packaging is on the front line of every product sale. Potential customers often see and touch your packaging well before they ever get to interact with the product itself.
And, as we explained previously,
…smart companies have found that exceptional packaging can create brand value and a phenomenal customer experience.

Packaging design is having its moment. You don't have to look further than the unbelievable number of YouTube channels dedicated to the unboxing of products to see how far packaging has come.
So, here in 2020, it's time to take stock.
What are the packaging design trends in 2020?
How is your packaging performing?
What's new in the world of packaging design?
And, what updates does your packaging need to stay relevant and grow sales?
But never fear – we're here to keep you up to date and get you on track.
>> We look at the most recent trends in packaging design trends for 2022.
Here are the 9 biggest 2020 packaging design trends that are accessible, attractive, and easily adapted for any business.
Let's take a look at each of these packaging trends in detail.
Trend #1 Sustainable Package Design
Packaging is a vital sales tool. It's a megaphone for your brand.
And, it's also going to inevitably land in a trash can or recycling bin.
The buying public knows this. Consumers are tired of contaminating their planet with wasteful packaging.
Want a free brand review?
Answer 5 short questions and we will send a custom report with actionable insights and specific actions you can take to build a stronger brand.

We just emailed the info to you.
Sustainable packaging, in general, will be a big (and hopefully lasting) trend in 2020. But, we think alternatives to plastic packaging, in particular, are poised to take center stage this year.
Down with Single-Use Plastics
Plastics are not good for our environment. They don't biodegrade. They simply pile up in landfills, litter our landscape, and create giant garbage patches in the middle of our oceans.
8.3 billion metric tons of plastic have been produced since the 1950s. And, half of that has been created in just the last 15 years.
Much of this problematic plastic comes in the form of single-use plastic packaging. In fact, roughly half of the plastic produced every year (150 million tons out of 300 million tons) is disposable plastic.
Public awareness of this problem is rising. Popular hashtags like #sustainability, #climatechange, and #plasticpollution prove it.
And, the rise of companies that are innovating new sustainable packaging options – companies like Ecologic, Notpla, and PaperFoam, among others – shows that the packaging industry is primed and ready to meet the demand.
Thanks to the growing range of non-plastic packaging alternatives in 2020, this green trend is accessible to more businesses than ever before.
And, climate change is playing a key role in the upcoming presidential election. So, you can bet that it will continue to be a priority for businesses this year.
Ask yourself these questions to develop a greener packaging strategy:
Does a more sustainable replacement for our current packaging material exist?
Is plastic the only cost-effective option to effectively package our product?
Is there an alternative packaging design that can be executed more sustainably at an equal or lower price?
Trend #2 Minimalism
Minimalism is thriving in many areas of design in 2020. For example, we're seeing strong examples of minimalism in 2020 logo design trends.
Whether it's a website, a living room, a dress, or packaging – minimalist design allows you to draw focus to the elements that really matter.
You wouldn't show off an engagement ring in a pile of gaudy costume jewelry. And, your product won't show off to its best advantage inside busy, visually overwhelming packaging.
Designers have wised up to this. And so we find this minimalism boom time continuing from the last few years.
Designs featuring restraint and simplicity are particularly popular among natural products. Perhaps because an uncluttered design communicates that there's no need to hide behind busy graphics.
You can see this trend in action in Target's newly released Good & Gather brand.
The brand's packaging eschews busy, hyper graphics for richly-colored plain backgrounds, warm serif fonts, and enlarged food photography. Even the designs for their children's line uses flat illustrations (more on that below) rather than more elaborate graphics.
The uncluttered design really allows each food product to shine.
Here are some ideas to consider for your own minimalist packaging…
Use high-contrast elements on simple backdrops.
Pick one aspect of your brand story to focus on – a commitment to sustainability, a storied, vintage background, a focus on quality ingredients, etc….
Focus on just one visual element – one important image, a striking color, or strong typography. With minimalism, fewer elements translate to higher impact. And it helps your logo design stand out.
Trend #3 Flat Illustration
Flat illustrations have stealthily dominated the design world over the past several years.
First, Apple embraced flat icons 2013 and mobile designers followed. Then, SaaS giant Slack debuted their iconic flat illustrations by Alice Lee in 2017 and web designers followed.
Now, in 2020, packaging designers are joining the flat illustration party in droves.
And it makes perfect sense – flat illustrations are an extension of the current minimalist zeitgeist. They're also a versatile illustration style that can be adapted successfully to represent many unique brands. And, perhaps most compelling for packaging design, flat illustrations are relatively easy to print on a wide range of packaging mediums.
If you choose to embrace a flat illustration style for your packaging, here are some tips to get it right:
Choose an illustration style that embodies your brand – don't just copy popular existing styles.
Use your brand's existing color palette throughout your illustrations.
Make your illustrations central to your brand identity (all of your visual branding) to create a cohesive look that your customers will easily recognize.
WHICH PACKAGING IS BEST?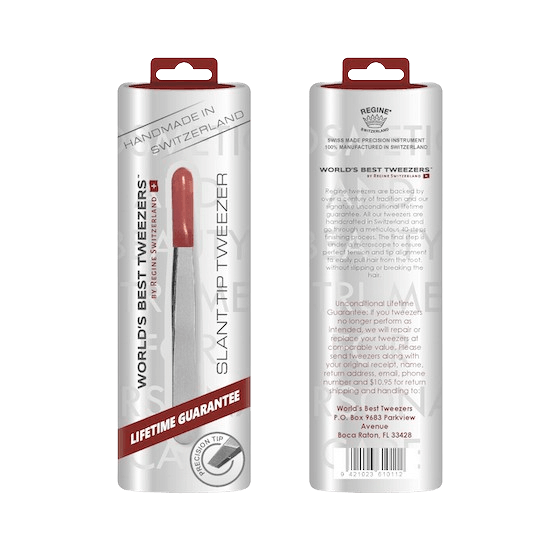 Trend #4 Revealing Packaging
Packaging designers in 2020 are embracing transparency.
Revealing what's on the inside has never been a more important concept for businesses. This is the Era of Authenticity.
People are tired of false and contrived advertisements. They're over the "corporate veil." And, they want to do business with companies that behave with honesty, integrity, and transparency.
Packaging that reveals the product inside is aligned with those priorities.
We previously cautioned that misrepresenting a product through packaging trickery is a great way to burn trust and lose customers. This trend of packaging honesty and transparency is the remedy.
This style gives your brand and products a strong brand identity and as we pointed out in our guide on how to start a business,
a strong brand identity is the most effective way your … business can gain a competitive edge in an increasingly crowded marketplace.
Think about ways that you can incorporate transparency of all kinds into your packaging.
Here are some ideas to get you started:
Use transparent windows that incorporate your product's color into the overall design.
Feature physical cut-outs that reveal your product's texture.
Go with a physically minimalist packaging design that deliberately leaves portions of the product revealed.
Trend #5 Soft and Neutral Color Palettes
We've already discussed how popular minimalism is today.  And, while "minimalism classic" continues to thrive, there's also a new kid on the block.
A new color palette is providing a twist on minimalism – stepping away from the standard black and white trend for a softer look.
In 2020, you'll find simple designs rendered in neutrals and soft shades bringing new subtlety to minimal packaging design. And, honestly, it's a bit of a relief.
Black and white, while classic, is also ubiquitous. So, businesses who have embraced a black and white palette have to rely more heavily on graphics and fonts to differentiate themselves from the black and white pack. And, many just don't succeed – fading into sameness.
If a minimalist design is right for your brand, consider embracing this trend for a wider color palette to help your business stand out.
Here are some ideas for you to consider:
Use multiple neutral shades to create more interest.
Low-key packaging color choices can help product photos to stand out.
Throw in a contrasting surprise design element for unexpected pop – think of stickers, banners, etc.
Trend #6 Bold Patterns
Had enough of minimalism? You're not alone.
While some brands are tweaking minimalism to make their own unique mark in 2020, others are deliberately flouting it.
To counter minimalism's overwhelming popularity, many businesses are moving in the opposite direction. Ornate, intricate detailing on their packages help them stand out from the minimal crowd.
This trend is not for the faint of heart. It takes a strong brand to align with strong patterns. But, if your brand is bold, this trend might be right for your business.
These tips can help…
Make each different pattern fit within an overall design aesthetic. Cohesive branding still matters and will make your patterned packages work in harmony with one another, rather than create a massive disconnect with your brand.
Repeat the same design. Too many competing design elements can be jarring – but one repeating pattern is appealing.
Use a color scheme to tie your packages together. Make sure the color scheme is in keeping with your brand personality and any style guide you may have.
Trend #7 Luxe Packaging
Luxe, expensive-looking packaging is on the rise in 2020.
Today's shoppers want to be distracted by some spectacle.
Just as Depression-era consumers flocked to Ziegfeld's Follies and embraced the distraction of glossy MGM musicals, shoppers in 2020 are looking for a shiny, pretty thing to take their minds off of global climate change, presidential elections, and divisive human rights issues.
We've already seen an increase in metallic lettering and graphics; holographic foil elements, sharp, elegant contrasts, luxurious textures, and continued popularity of the ever-elegant Art Deco revival movement.
We anticipate more brands will embrace these, and other, luxurious design styles to capture buyer's eyes and win their hearts in 2020.
If luxe packaging design supports your brand, try these tips:
Play with texture to create a rewarding tactile experience.
Explore metallics to give your packaging a visual pop on the shelves.
Dig into historical art movements like Art Nouveau, Art Deco, and others to find a style that reflects your brand in a luxurious way.
Trend #8 Tech-Interactive Packaging
Smart homes, Apple Pay, rideshare and food delivery apps…
People expect tech integration everywhere in their lives.
That's why tech-integrated packaging design is trending in 2020.
You'll see QR codes, social media tie-ins, interactive games, and other augmented experiences featured on the packaging. These techniques provide users with new ways to experience and interact with your product.
This trend elevates your packaging beyond an item to be immediately removed and discarded, to a branded experience.
Keep these suggestions in mind as you plan your packaging tech strategy:
Make sure the tech aspect strongly correlates with your brand vision, story, and purpose. Arbitrary tech elements can lead to a disconnect.
Make it social media friendly. Share awards, welcome user-generated content, or rack up points. (Then let users trade those points in for special perks.)
Trend #9 Subscription-Influenced Packaging
Subscription boxes are popular. Really popular.
While the classic "Fruit of the Month" club has been around for ages, modern subscription boxes offer a bit more fun and excitement. With subscription services for nearly every niche interest you can think of – from tea to horror novels, to leggings, to vegan beauty – there's something for everyone.
And, whether subscribers are simply ordering regular necessities or gifting themselves with a surprise present every month, the shopping public has embraced these services like gangbusters.
For subscription services, the delivery experience is the most important interaction with their customer. So, they've prioritized creating an amazing unboxing experience to strengthen subscribers' bond with their brand.
So, what can your business learn and embrace from these delivery packaging pros?
Use interesting materials to emphasize and illustrate your brand story.
Make your package social media friendly, inside and out – the inside of your package can be just as impactful as the outside.
Give your customers something to look forward to with each delivery – a themed box every month, different inserts, special recipes, some element that changes with each new item ordered.
Wrapping it Up
We hope these trends have inspired you to think a bit deeper about how you can take your packaging design to the next level in 2020.
But, as always, we encourage you to avoid adopting a trend simply because it's trendy. Communicating your brand and your product to your audience should always be your top consideration when planning a package design.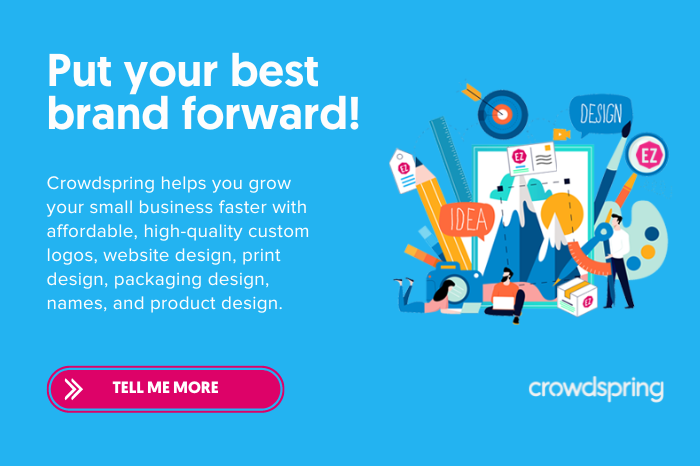 Want a closer look at all design trends for 2021?
Logo Design Trends 2021: Your Essential Guide to Navigating the Biggest and Hottest Trends
10 Biggest Web Design Trends for 2021
10 Biggest Marketing Trends For 2021
10 Biggest Product Design Trends For 2021
The 7 Biggest Packaging Design Trends For 2021
8 Top Book Cover Design Trends for 2021
Want a closer look at all design trends for 2020?
2020 Logo design trends
2020 Web design trends
2020 Product design trends