Biggest Product Packaging Design Trends In 2018
Customers may fall in love with your product, but product packaging often provides the first touchpoint between your customer and your product.
Investing in good packaging design (the packaging for your product) and package graphics design (the graphics/content on the product packaging) is critical to your company's success.
As a product's first impression, packaging has to fulfill the "three W's of good packaging design":
What is this? – inform the customer about the product.
What does it do? – provide some instruction or clue as to the product's functionality.
What's the value? – why should anyone buy it?
Effective product packaging does more than merely set the stage for a product. The experience of unpacking a product is part of a customer's experience with a brand, much like a company's name and logo. Learn more about this in Elements of a Great Unboxing Experience and 4 Psychology-Based Design Tips For Eye-Catching Packaging Design.
As we wrote previously when we looked at packaging design trends:
Packaging design is having its moment. You don't have to look further than the unbelievable number of YouTube channels dedicated to the unboxing of products to see how far packaging has come. You can now spend hours watching someone free a bevy of toys, electronics, or even food and makeup from the bonds of artistic prison.
Whether you're redesigning an existing package or creating something entirely new, here are six 2018 packaging design trends you should know.
Want a free brand review?
Answer 5 short questions and we will send a custom report with actionable insights and specific actions you can take to build a stronger brand.

We just emailed the info to you.
Personalization
Want to create a closer connection between your product and your customers? Personalize your product.
Personalization was a huge trend for 2017. As automation and custom printing prices continue to drop and become more accessible, it will again be a force in 2018.
Personalized packaging design gives customers an opportunity to become a part of the experience. It can even add value to the packaging itself and be more eco-friendly as customers save and reuse packages that have their name on them.
Beverage giant Coca-Cola ran with this in a big way with their "Share a Coke" campaign. It was difficult to go anywhere without seeing bottles of Coke urging people to "Share a Coke with", and someone's name.
Coke brought the highly successful campaign back to the US in 2017, and added last names to the campaign.
The company offered consumers a chance to order personalized glass bottles and six-packs from their Share a Coke website. Coke continued the campaign into the holiday season, offering festive bottle designs to go with the name of your favorite person.
Here are a few other ways companies have added personalization: printing the customer's name on the inside flap of a box, or in the case of online orders, adding in a handwritten note using the customer's name.
Reusability / eco-friendly
Consumers are more informed than ever about the environmental impact of packaging. Using packaging that is eco-friendly or reusable is a great way to extend the brand experience with your customers while reducing the amount of waste that gets tossed out.
Many companies are turning to recyclable or sustainable packaging as one way of reducing their company's impact on the environment.
Apple, for example, publicly touts their environmental achievements, including the conversion of much of their packaging from hard plastic to recycled paper and cardboard.
When we use virgin paper in our packaging, our suppliers must source it from sustainably managed forests or controlled wood sources. And we conduct regular audits to ensure that they adhere to our specifications. In fiscal year 2016, over 99 percent of the paper used in our packaging and corporate offices was from either sustainably managed forests or controlled wood or recycled sources.
A company Apple's size can easily afford to invest in sustainable packaging, but that doesn't mean it's just for big corporations.
Sustainable packaging is important for businesses because it's important for consumers.
A recent survey confirmed that consumers are eco-aware. According to the survey, 57 percent of consumers said that eco-friendly packaging is important to them, and 61 percent consider if a product uses eco-friendly packaging when they shop.
Maria Haggerty from DotCom Distribution, the company behind the survey, noted that you don't need a big budget to incorporate green into your packaging:
For brands looking to reduce their carbon footprints but lack the resources to do so, implementing one or two small, cost-effective changes will still make a big difference.
Another option is to create packaging that can be reused or repurposed in some way. Pinterest is chock full of ideas for turning plastic containers into something new and useful. And companies are finding innovative uses for their packaging as well.
One Indonesian company has found a way to create packaging that you can eat. Evoware is food packaging made from seaweed that is nutritious if you eat it, and biodegrades if you opt to throw it out.
And if you can't eat the packaging, why not plant it? Pangea Organics, collaborated with organic seed producer Seeds of Change to create molded fiber boxes that you can plant after you're finished. The box, used for Pangea's Ecocentric line of body/skin care products, grows medicinal herbs once it's been planted.
With global warming, climate change, and stories about oceans of plastic fresh in consumers' minds, going green isn't just good business and brand sense, it's good for the earth.
WHICH PACKAGING IS BEST?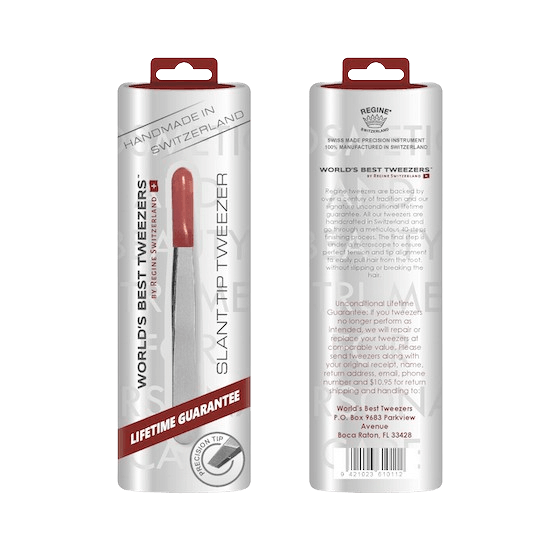 Vintage
As technology changes at an ever-increasing rate, many people feel an urge to ground themselves in the familiar and the nostalgic.
Companies aren't just using vintage elements for new products. Many companies released special edition versions of their product packaging using old designs. These designs reminded consumers of the product's longevity and quality.
Also, as we talk about later, these special editions were often treated like collector's items.
If your product hasn't been around for 100 years, vintage-inspired packaging can help imbue your product with an aura of authenticity and reliability.
Vintage designs tend to be more ornate and visually complex than modern designs, which is another way of differentiating your product from competitors.
Whether you use vintage elements or not comes down to your brand, and if it makes sense to draw a connection between your brand and the past.
Think about your target audience and your product's niche; going backwards may be the best way forward for your packaging design.
Custom and hand-lettering
Hand-written and custom lettering is another trend seen across media, from websites to book cover design.
The growth of packages using custom lettering reflects company's desires to project a feeling of warmth to their products.
Hand-written text can have a natural look that projects wholeness and authenticity. It can make products seem handmade or artisanal, which stands out from packaging that adopts a more modern or sparse look and feel.
Custom lettering can make products feel more relatable to consumers. The small imperfections that come with hand-written text are a reminder that there are human beings behind the brand.
Like personalization, handwritten type can add a personal touch that resonates with customers. Products that use this style can seem to be a better quality than products that use modern type because of that personal touch and handmade feel.
Limited edition / custom branded packaging
Another trend that is poised to continue into the new year is packages in a special edition or limited custom design. This appeals to brands that have a loyal following as it turns packages into collector's items.
Clothing companies and beauty product brands take great advantage of special edition campaigns, often tying them to celebrities or other well-known personalities. But you don't have to be M.A.C. cosmetics or Nike to make limited edition packaging work for you.
Nutella took this approach to an extreme in 2017 when they introduced seven million different versions of Nutella's graphic identity, each sold on a single bottle. The company used an algorithm to randomly generate the designs and stamped each jar with its own unique code so it could be authenticated by collectors.
The campaign, which ran in Italy, was a huge success, selling out in just one month.
Sephora turned custom designs into a unique packaging experience with their bold 2017 Mother's Day campaign. The striking designs by artist and illustrator Andreea Robescu were available in 15 countries in over 600 stores.
Popular beer company Bud Light also introduce special edition packaging with their collectible packs of NFL team cans. This is an excellent example of a company using limited edition packaging to bring excitement to an older brand.
Custom packaging can make the old seem new and unique.
Limited edition packaging can give consumers the sense that they're getting something special that has an added value. The brief availability of many of these packaging campaigns also lends them an exclusive feel.
If you're going to try creating some special edition packaging, there are a few things to keep in mind.
Have a solid brand foundation. Limited editions often work best when they're tied to a product with an existing brand with a strong following. It's difficult to get people excited about special packaging if they don't already have a connection with your brand.
Consider the packaging longevity. Many companies create extra durable or robust packages for their special editions to increase their collectibility. If you're hoping consumers turn your package into a keepsake, keep this in mind.
Time your campaign well. You'll get the most impact if you run your special edition packaging at a time when customers are more open to them. Running a limited edition during a busy shopping season like Christmas or Valentine's Day may dull the new packaging's shine.
Bold colors
What better way to draw attention to yourself than through bold colors? Companies used this approach to cut through the visual noise of competing packages.
Using vibrant colors can help a product stand out on the shelf or an online gallery of product images. It makes products feel dynamic and energized, which could be just the thing your brand needs.
What color you choose can have a tangible impact on how customers perceive your product and brand.
As we talked about in our look at how brands use color to influence customers:
In a widely-cited study called "The Impact of Color on Marketing," research found that people make a subconscious judgment about products within the first 90 seconds of seeing it. The majority of these people evaluate these products on color alone: almost 85% of consumers cite color as the main reason they buy a certain product, and 80% of people believe color increases brand recognition.
The competition for consumer's eyes and attention gets more intense every year, and 2018 will be no exception.
With increasing online sales, companies have to deal with the complexities of creating packaging designs that work across the web, physical stores, printed catalogs, and even billboards and TV.