3 Compelling Product Packaging Design Strategies To Turn Millennials and Gen Z Into Zealous Advocates
Great product packaging design is your customer's first tangible experience with your product. In many cases, it's what draws them to your product in the first place.
Product packaging can make or break product sales. It's no wonder that marketers and business owners commonly ask:
What is good packaging design?
How important is packaging design?
What is sustainable packaging design?
How does packaging design influence consumers?
As we recently wrote:
There is impressive evidence in support of the power of packaging design:

Attractive packaging triggered more intense activity in areas of the brain associated with impulsivity than neutral packaging.

Unattractive and attractive packaging lead to less activity in areas of the brain responsible for reflective thought than neutral packaging.
Attractive packaging triggered reward responses in the brain whereas unattractive packaging triggered areas associated with negative emotion.
Packaging design today differs from how product packaging was created in the past. Today's consumers are younger, more opinionated, driven by social causes, and selective when buying products.
This means that every business, from startups to small businesses to the largest Brands, must either redefine and evolve how they create products and product packaging, or go out of business.
This is especially true if your business sells to Millennials and Gen Z.
These generations dominate product sales today and will continue to wield a great influence well into the future.
Millennials' US spending will represent 30 percent of total retail sales by 2020 and, within a few years, is expected to grow to $1.4 trillion annually. Generation Z will account for 40 percent of all consumers by 2020.
Millennials and Gen Z pay particular attention to product packaging – but not in the same way that older generations viewed packaging.
Want a free brand review?
Answer 5 short questions and we will send a custom report with actionable insights and specific actions you can take to build a stronger brand.

We just emailed the info to you.
So how do you catch the attention of the most valuable spending generations in the history of the nation?
Ron Sasine, a packaging consultancy expert from Hudson Windsor, identifies three critical Millennial and Gen Z trends for packaging design:
Authenticity,
Experience, and
Values.
These values inform new trends in packaging design, and they are transforming the way brands formulate their packaging strategies.
Let's take a look at the important packaging design trends and how you can create exceptional product packaging that speaks to Millennials and Gen Z.
Trend: Millennials and Gen Z want packaging design to reflect their values and interests
Millennials and Gen Z both consider environmental issues as high priority concerns.
Studies show that 70 percent of Millennials and over 75 percent of Gen Z cares about their impact on the planet. Both generations factor environmental issues into their purchasing decisions, holding companies accountable for harming the environment.
Today, making environmentally friendly product packaging is easier and cheaper.
More importantly, 66 percent of U.S. consumers and 80 percent of U.S. adults ages 18 to 34 are willing to pay more for sustainable products.
A Tetra Pak study on Millennial purchasing habits echoes those findings.
Millennials globally are choosing eco-friendly products and are willing to pay for them. They actively seek out information about a product's sustainability credentials and expect brands to help them consume smarter, with less packaging, less waste and more recycling.
Large brands and many of your competitors now emphasize using sustainable, ethically sourced materials for product packaging.
If you want to sell to Millennials and Gen Z, you must evolve your product packaging and find ways to create custom packaging that's recyclable or reusable.
Trend: Millennials and Gen Z want packaging design to be a fun experience
Design is increasingly important in product packaging for Millennials and Gen Z. The days of stern, no-nonsense packaging are fading faster than you can say "plain cardboard box."
The trend toward lighthearted, irreverent branding has accelerated, appearing in trendy product package graphics designs everywhere.
WHICH PACKAGING IS BEST?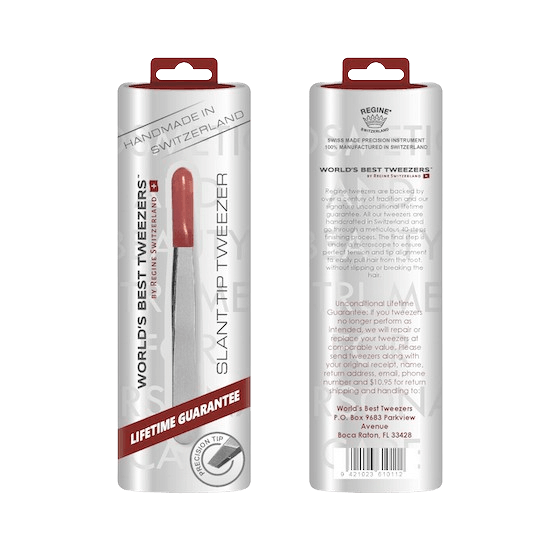 Anything targeted toward Millennials or Gen Z must be more fun, energetic, and alive if you want to capture their attention and brand loyalty.
This includes your company's name and logo design. In fact, some Brands have created product names specifically targeting these generations.
Fun product packaging helps companies create zealous advocates for their products. This is especially true for Millennials and Gen Z. Both groups actively use social media and love to share product pictures and stories.
Millennials and Generation Z expert Jeff Fromm describes this phenomenon:
Through social media, they meticulously curate their personal brand to reflect how they want to be perceived.
The wine industry has tapped into this urge for playfulness.
Companies like the Union Wine Company have turned to cheeky advertising – they sell wine in cans to differentiate themselves.
This approach has borne fruit for wine companies, with Nielsen reporting in 2016 that boxed wine sales were up 16.2 percent. Wine sold as tetra packs was up 21.7 percent, and canned wine sales grew by an astounding 125 percent.
The combination of unorthodox packaging design and biting advertising is a potent mix. If you want to appeal to Millennials and Gen Z, add playfulness and whimsy to your packaging design.
Trend: Millennials and Gen Z want product packaging that demonstrates authenticity
Millennials and Gen Z both value authenticity and personal identity. Moreover, they care deeply about investing in brands that stand for more than an easy sale.
Product packaging must communicate that your brand is authentic and deserves to be trusted.
Designing packaging that inspires trust starts with a great brand identity. We wrote about this high value of authentic brand identity recently:
You should know by now that Millennials value authenticity in the brands with which they do business.

This is true for Generation Z as well.

But, Gen Z takes it one step further. Like their older cohort, Gen Z is vigilant against ads and being "sold." But, they also expect to be a part of something bigger. Deep Patel points out:

"Your messaging needs to be intelligent, thoughtful and inclusive. It's not about proving that you're right and someone else is wrong. It's about including everyone together."
Millennials and Gen Z are more comfortable with technology and social media than any other generation. This creates challenges for companies trying to connect to them.
It's no longer possible for companies to have a superficial presence in this new marketing landscape.
Companies must engage on social media, communicate with impactful visuals, and demonstrate that they're socially aware and responsible.
Today's consumers value action, not talk.
If you claim to be authentic and value-driven, show this. If you sell physical products, use sustainable design, equitably sourced materials, and showcase your company's values.
If you want to sell to Millennials and Gen Z and create loyal, long-term customers, be ready to create the kind of branding and packaging that attractively speaks to the values of those generations.