10 Packaging Design Insights to Give Your Products Outstanding Shelf Appeal
First impressions matter. They can make or break a sale.
In retail, where nearly 40,000 unique products vie for the attention of the average U.S. shopper, packaging design helps a brand stand out.
Product packaging is your business' primary selling tool because it is the most tangible representation you have of your product and your brand.
Research shows one-third of a customer's buying decision is based on packaging. Packaging plays a vital role in your brand identity, and sometimes, like Apple product packaging, can strengthen brand equity.
So, when you have about seven seconds to make a good impression, how can you stand out and hold a shopper's attention long enough and entice them to choose your product?
Here are ten insights to help your product pop out of the shelves (and screens) to catch every customer's eye.
Product Packaging Insights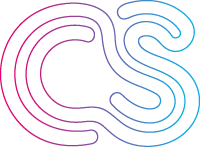 1. Location matters
Understanding your customer is core to your business strategy. But it's also essential to find out what you're designing around.
Where will your product be sold?
You may have inspired ideas, but would they make sense for the space it will occupy? Consider the shelf as much as the customer.
Will your product be seen on a sale rack, on a grocery shelf, or only on a monitor or smartphone?
It is essential to imagine what your packaging would look like in a particular section of a store. Will your plastic packaging blend well if sold at an artisanal shop?
Pro-tip: Ask your packaging designer to generate a product display mock-up design to give you a near-realistic view of how the product would look on the shelf and alongside other products.
Want a free brand review?
Answer 5 short questions and we will send a custom report with actionable insights and specific actions you can take to build a stronger brand.

We just emailed the info to you.
2. Leverage the power of color psychology
Colors are potent associative clues that play a significant part in a customer's decision-making process.
The colors you select for your packaging impact the customer emotionally and subconsciously.
People tend to associate a personal meaning with specific colors. While this makes color perception subjective, there are general and essential qualities that you can use to navigate through your color selection.
A bold color like red, for example, is inherently tricky to ignore. It's the color most seen in one's peripheral vision making it a color that calls for attention. Red is connected to intense feelings such as love, anger, or urgency.
Red in your packaging could communicate that your product is something that should not escape notice.
But obviously, red doesn't work for all products or target demographic groups.
Colors can also indicate to customers that they're in the right place or have found the flavor variety they want.
Observe product categories that are also traditionally associated with specific colors.
For example, green will most likely be used for organic products, while blue indicates menthol or mint variants.
Not only do people use colors to help them identify categories or variants, but colors also help customers develop associations between colors and brands.
But, be careful that the colors can have different meanings across cultures. What works well in the United States, for example, could have negative connotations in another geographic market. So, if you plan to sell internationally, consider whether you'll need to vary your color choices based on your sales regions.
Take time to learn the many ways to use color to influence what people buy to help you effectively leverage color psychology in getting your product noticed on the shelves.
3. Use elements of architecture
When choosing a packaging design, business owners and their designers should ensure that form, beauty, and, most importantly, function are accomplished.
You'd be amazed to find how architecture principles can translate well to how a product's shape, function, and aesthetics affect how people respond to your product.
One good case of a well-executed design that used the elements of architecture is in P.O.M. Pomegranate Juices.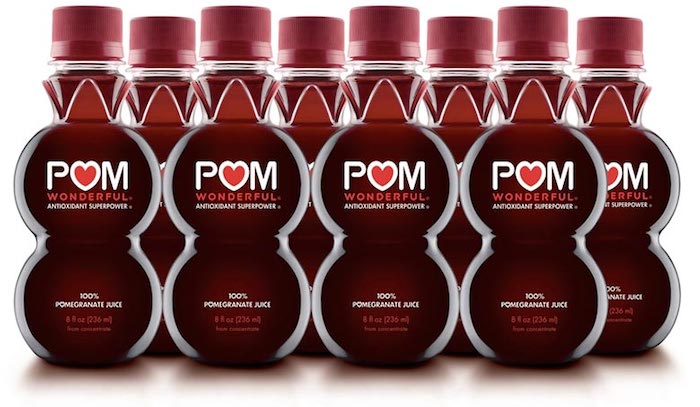 The bottle container is sturdy and can withstand transport across the world. Its balanced design also allows the product to stand upright for the most part, even while in motion (function).
The basic shape of a bottle (neck, body, base) allows the design to sit seamlessly among other products on the shelf (form).
But it doesn't look like other bottles or other products. Look at how the design uses two primary circular forms that make the bottle appear like two pomegranates are placed on top of each other.
This design choice makes the P.O.M. bottle visually appealing with its use of curves and symmetry (beauty).
Add the use of the product's natural color association, red, and it's a bottle that's hard to ignore.
4. Attract, don't distract
There could be 1.3 million written words on the front panels of packages in an average grocery store.
Consumers do not have time to stop and read every line of text.
A good packaging design should clearly define the product and its brand.
The contents, usage, and specifications should be short but as direct as possible since customers cannot grasp a lot of information at once.
Research shows that customers take an average of 1.9 seconds at a shelf before they decide whether or not to buy a product before moving on to the next alternative.
Minimal information can help you win customers.
One rule of thumb is not to rely on having customers stop what they're doing, pick up your product, and start reading the packaging.
If your product presents a healthier option, solves a particular problem, or has outstanding features that others don't, make this front and center in the simplest way possible.
You must identify your unique selling points and get these across in your packaging design. Often, all you need is to highlight the name of the product, the brand name, and the company logo.
Pro-tip: Going the minimalist route doesn't mean leaving out the crucial details.
Plan to make concessions on your packaging label for space to list the ingredients of food products. Likewise, include the disclosure warnings on any products that could be potentially dangerous, such as dietary supplements or chemical-based solutions.
This knowledge is compulsory and essential for the consumer to know. Keeping it from them could land you more trouble than you bargained for.
RXBAR combines these elements naturally by making the list of ingredients a core part of its packaging design. Simple, clear, and powerful. And as they say, "No B.S."
5. Design with honesty
Consumers are more savvy and conscious today about their buying decisions.
Most of them are only able to connect with brands that are authentic and honest.
In fact, for many consumers, knowing and seeing what's inside the box is essential in their purchasing decision.
If you're glossing up a product with heavy post-production edits that it looks ten times better than it is, you are misleading and ultimately setting a customer up for disappointment.
This is where honesty plays a vital role in helping you connect and resonate with consumers. Consumers like simple, inexpensive products as long as they know what they're buying.
6. Observe trends but design for seasons
Businesses must stay on top of packaging trends and see what's hooking today's consumers.
However, you don't need to change your packaging constantly. You can achieve relevance and variety by planning seasonal packaging.
Identify the times of the year when customers could use your product. Are you selling an outdoor grill? Then maybe a summer-themed packaging change in July could be considered.
Similarly, consider significant holidays such as Mother's or Father's Day, Thanksgiving, or Christmas and if appropriate, have a unique set of your product packaging to reflect those celebrations.
7. Introduce limited editions
When designing packages, consider planning designs for limited editions. People love collecting.
Scientific research found that specific brain areas light up while gathering similar items for the first time.
Excitement is further heightened when the participants identify a rare piece that presumably could set them apart from their peers and may provide recognition and admiration from associates.
You can leverage this natural human behavior by playing to the rarity of an object through a limited-edition packaging design.
These limited-edition products draw customers to purchase because they are motivated by their drive to collect rare things.
Starbucks does this very well. The global coffee chain usually leads by advertising a limited-edition coffee recipe, and when purchased, the drink is always in a seasonally designed cup.
These drinks are not available all year round. However, because of their limited status, they are anticipated and hyped-up crowd favorites.
8. Design for reusability
Eco-friendly or sustainable packaging is becoming essential.
More and more consumers are seeking ways to help fight global warming, pollution, and landfill waste. As a result, many people prefer eco-friendly packaged products.
78% of people are more likely to purchase an environmentally friendly product. And more than 50% of those people are willing to pay more for such products.
Many companies are taking notice of this mass behavior shift in consumerism. These companies opt to design packaging out of recycled materials, biodegradable plastics, or natural materials.
When thinking about "going eco," business owners should be aware that the importance of eco-friendly packaging goes beyond getting the attention of consumers. The essence is in making a genuinely beneficial impact on the environment.
So when considering your packaging design, think about the packaging's lifespan.
Will the packaging be useful for just the product's point of sale, or could the packaging also hold a post-purchase use?
If the packaging doesn't have to be used alongside the actual product, can a customer use it again?
Pro-tip: If possible and applicable to the product type, think of a packaging that will allow for a second "life cycle" of the packaging.
For example, a gift box that comes with a piece of jewelry or a cloth bag for your skincare set can and most likely will be reused by the consumer. Reusability increases the value perception of your product.
9. Design for cohesion
If your business has multiple products in the same line, you must choose packaging that will make them look like they're related.
They don't have to be identical. Keep one or two design elements consistent. If you have to change colors per variant, then consistently keep a pattern or a symbol.
Consistency is essential for everything you do. For example, consistent presence across social platforms, including in images of your product packaging, can increase revenue by 23%.
One excellent execution of this rule is how Glossier does its packaging designs. Despite the variety of skincare sets, the packaging design still manages to conform to their minimalist look.
The consistency in packaging design allows their product to be easily distinguishable. Moreover, when seen together, they don't necessarily look the same. However, they still look referential to each other in their packaging designs through clean fonts, light or pastel colors, and minimal lines on the labels.
Consistency in your packaging design helps enhance the amount of recognition a brand receives.
10. Don't skimp on printing quality
Even at the start of the design process, printing must be considered to ensure that all your hard work results in a great outcome. A fantastic design won't matter much if the quality of the packaging print is less than stellar.
Don't underestimate your choice of packaging printers.
Choose to work with those who have professional experience with package printing. And always request test prints to help you evaluate the quality of the printed packaging.
Remember, your product packaging is often the first, and the last message consumers see before purchasing. Make sure that message is unique, memorable, and impressive.