3 Essential Ways Packaging Design Will Change Because of Covid-19
It should come as no surprise that the world has changed in fundamental ways since Covid-19 entered our lives.
Every industry, including the packaging industry, is searching for ways to adapt.
Product packaging – always an unsung hero – has developed an even more vital role in the Covid-19 world.
Early shelter-at-home orders made food delivery and eCommerce a necessity, driving increased packaging demand. And concerns over surface contamination changed the way that many people interact with the packaging that arrives in their homes.
Even with states re-opening, these trends continue.
Packaging design is cued up to respond to the "new normal" in three essential ways.
Adapt product packaging to shifting buying patterns
The coronavirus has changed the way that people shop. Running out to the store now carries inherent risks that simply weren't a consideration before. Online shopping has become the safest choice.
You'll see from the graph above that e-commerce web traffic has spiked significantly (far surpassing even the holiday shopping spike just a few months prior). This means that it's more important than ever for packaging design to accommodate the rigors of shipping.
Dave Berriman, technical manager at ULMA Packaging UK, explains:
One challenge of e-commerce is increased transportation, as packs go through more travel stages to get to the consumer. Packs must therefore provide suitable mechanical protection, so the product looks good and well preserved upon reaching the buyer.
Even items that are not traditional e-commerce purchases – like fresh produce – are being bought online by thousands of shoppers every day.
Going forward, packaging designers must be mindful of the additional physical demands being placed upon packaging to accommodate shoppers' preference for online buying.
Want a free brand review?
Answer 5 short questions and we will send a custom report with actionable insights and specific actions you can take to build a stronger brand.

We just emailed the info to you.
Design product packaging for health and safety
The novel coronavirus has prompted people all over the world to question the safety of the items they bring into their homes.
Fear of contamination has been tempered – but not eradicated – by the CDC's reassurances that, "transmission of novel coronavirus to persons from surfaces contaminated with the virus has not been documented," or that touching a surface with viral particles on it "…is not thought to be the main way the virus spreads."
As a result, many people are disinfecting or quarantining packages before bringing them into their homes.
Packaging design must adapt to meet both the physical need and psychological desire for safer, more hygienic packaging.
Physical Health
There are a number of ways to prioritize health in packaging design. For instance, Dave Berriman points out:
Loose fresh grocery products now need to be packaged for online shopping to maintain product integrity and hygiene. Vacuum and protective atmosphere packaging help with food preservation, whilst providing a barrier to shield products from contaminants during transit.
Keep in mind the importance of protecting products from possible viral exposure. Among other things, avoid product packaging with open cut-outs.
In addition to providing additional packaging to protect products, you can also make strategic choices about the packaging materials themselves.
The National Institutes of Health study that has become the primary guideline for how long the SARS-CoV-2 virus can survive on various surfaces states that the virus can survive, "…up to 24 hours on cardboard and up to two to three days on plastic…."
This information provides packaging designers and manufacturers with valuable information on how to keep consumers safer.
When all other things are equal, cardboard is a safer packaging material compared to plastic.
Infectious disease specialist Frank Esper, MD emphasizes that the virus becomes non-viable more quickly on most porous surfaces (cardboard, paper, fabrics) than on non-porous hard surfaces.
So, favor paper-based packaging materials over plastic ones when you have a choice.
Psychological health
Buyers are keenly aware of the increased risk level from handling possibly infected products and product packaging.
Both anxiety and depression have risen significantly in the wake of the pandemic. In fact, occurrences of anxiety symptoms in 2020 have approximately tripled compared to those reported during the same time period in 2019.
Hygiene and physical and mental health are top-of-mind for many.
And, even after the pandemic, people's heightened awareness of health concerns are unlikely to disappear overnight.
Reassuring your audience that you have their well-being at heart will continue to be a powerful message.
Well-designed, thoughtful custom packaging can speak to those anxieties and reassure consumers.
This is important for established companies but is even more important for new brands. If you're just starting a business or finishing your business plan and looking to launch a new product soon, pay particular attention to how you address peoples' anxieties and fears.
As a new business, you will not yet have a strong brand identity or consumer loyalty. You'll need to work hard to earn peoples' trust. And, it will take extra effort to inform prospective consumers about the steps you've taken to make those products safe – especially during a pandemic.
WHICH PACKAGING IS BEST?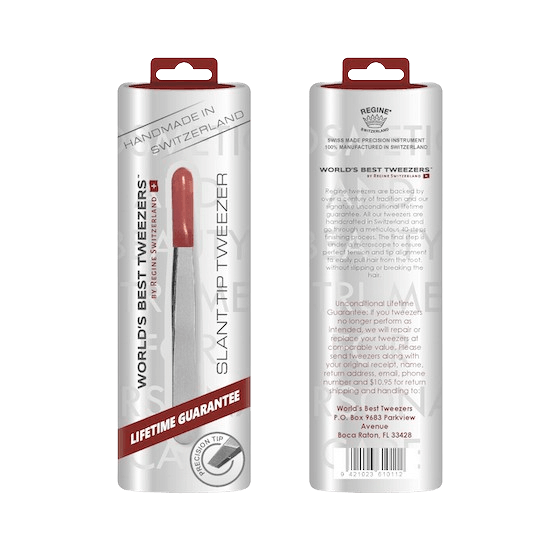 If your business has taken steps to ensure customer safety, use product packaging design to let them know.
And, talk about the efforts your brand is making to protect customers. After all, increased safety protocols are a differentiating factor that will help your brand stand out in a positive way.
So, redesign food and product packaging to address consumers' health and safety concerns. And, include copy letting people know why your product and your packaging is safe to purchase.
Design product packaging for sustainability
In addition to ravaging through populations around the world, the coronavirus has had a major impact on our planet.
On the positive side, shelter-in-place orders lead to a steep drop in carbon emissions and greenhouse gases – fantastic news for our planet and everyone who lives on it.
But, that's not the whole story. Dave Ford reports for Scientific American:
Single-use plastic use is going through the roof as a result of increased [food] takeout. With the economic crisis making the average consumer more price-sensitive, affordable goods are taking precedence over environmentally friendly ones. Since grocery items that come in plastic are universally less expensive, those items are the go-to for cash-strapped shoppers. And while takeout has been the saving grace for many restaurants, it's also contributing to the growing heap of single-use plastic globally. Much of this kind of plastic is not recyclable. 2020 is on pace to see 30 percent more waste than 2019."

Combine the breakdown of the recycling infrastructure in the West and in the developing world with the COVID-19-related explosion of single-use plastic, and you have a plastic tsunami gaining strength in our oceans."
As people stop reeling from pandemic-induced shock and daily life finds its new rhythm, environmental awareness is re-emerging. And, product packaging needs to adapt quickly to counteract the damage being done.
Food delivery and online shopping prevalence will likely remain high for quite some time. This makes it more important than ever for packaging companies to prioritize more sustainable packaging.
There are two major pathways to explore.
Packaging material
The first option is to use biodegradable packaging materials.
Biodegradable and sustainable packaging options like bioplastics, corn foam, and mushroom-based packaging are now available. And, of course, cardboard is biodegradable as well.
These packaging materials aren't just good for the planet. Many also tend to be more porous (and hence likely to kill viral particles more quickly) than virgin plastics. So, they deliver powerful benefits on multiple fronts.
Simply searching for "sustainable packaging" will reveal a wide variety of planet-friendly packaging materials for you to explore. With so many options available today, one of them is bound to be a good fit for your business.
Reusable product packaging
The second pathway to more environmentally-sound packaging practices is to embrace reusable packaging options. Packaging Digest reports that:
 A shift toward more industrial scale reusables, where these formats are cleaned at industrial facilities before being placed back in use, will continue to be an emerging area. The risks of relying on consumer cleaning practices and viral transmission through multiple hands is decreased through this approach.
Reusable packaging leads to less waste. And, a systemic infrastructure to increase efficiency and safety (as described above) will make the practice more practical than ever.
You can learn more about reusable packaging from the folks at the Reusable Packaging Association.
And, consider biodegradable printer inks when designing package graphics and labels.
The pandemic has fundamentally changed so many aspects of life.
But, product packaging is positioned to make a significant positive impact if you evolve packaging to adapt to our new circumstances.