Nonprofit Videos: 6 Storytelling Tips for Creating Successful Videos
Videos continue dominating the online landscape as a medium for telling stories, spreading awareness, and connecting with audiences.
With the ever-increasing popularity of video-sharing platforms like TikTok and Youtube, people find videos more engaging than other mediums. This is why nonprofits are expanding their digital marketing strategies to prioritize video creation.
If your nonprofit isn't taking advantage of this opportunity to make valuable impressions on your supporters, donors, and volunteers, now's the time to start.
But how do you express the urgency of your mission, the history of your organization's impact, and the complex work you do in one short video?
In this article, we offer six tips to help improve your video storytelling strategy and generate more donations for your nonprofit.
Nonprofit Videos: 6 Storytelling Tips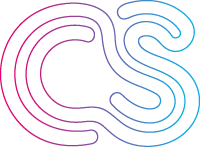 Focusing all the essential parts of your nonprofit's story into a single video can be challenging. Still, the result may be the emotional push you need to turn a viewer into a loyal supporter.
1. Create a strategy based on your goals
The first step in creating a video that expresses your story is to develop a strategic plan for what you hope to accomplish. Start by referring to your nonprofit's current overarching goals. How can you use a video to push these initiatives forward and reach your desired outcomes?
For example, if your goal is to increase donor acquisition rates, you may use an organizational video to explain the reasons behind your nonprofit's founding and showcase the impact you continue to make today through donor contributions. If you want to market a specific fundraising campaign, create a video to promote that campaign with a clear call to donate now.
As you come up with your video strategy, use your goals as a guide to making these decisions about your video:
Type of video. Marketing and fundraising videos are just the beginning of the videos you can use to tell your story. Also, consider PSAs or explainer videos that inform viewers about a specific issue or phenomenon that your nonprofit works to address. Or, choose a testimonial video that features the voices of constituents, volunteers, or donors to add a more personal touch.
Production timeline. Decide up front how much time you can afford to dedicate to making your video, and note any deadlines you want to enforce. Along with the actual filming or animating, the creation process includes both pre- and post-production stages that you'll need to budget time for.
Metrics to measure success. Your organizational goals will determine how you define success for this project. Common performance indicators include social media engagement metrics, the number of new donors, and website traffic.
During your planning stage, it can be helpful to look at how other nonprofits use videos to further their goals. Take inspiration from the best nonprofit videos, and watch various examples to understand what videos can do for your organization.
Build a strong nonprofit brand.
Apply to see if your nonprofit qualifies for free design services from crowdspring's Give Back program.

We just emailed you info about the Give Back program.
2. Target your nonprofit's audience.
Once you've aligned your video strategy with your goals, take a moment to determine the type of viewers you want your message to reach. If you wish to create more engagement with your current supporters or find new donors who'll connect with your cause, you need to target your audience intentionally.
If you're unsure of who your nonprofit's current audience is, analyze the data your nonprofit has collected from past fundraising and nonprofit marketing campaigns. Use donor demographic information in your CRM to determine the age range of your donor base, or take a look at social media engagement data to see the messaging your followers respond to the most.
When you know who your audience is, you'll be able to make content that you know that group is interested in. For example, Gen Z supporters like shorter videos focusing on their ability to impact the future.
3. Define a clear narrative structure
To tell the story of your nonprofit, cause, or campaign in a video, you should include all the parts of a standard narrative, just like any other story. Decide how you want to approach this narrative, then plot out each of these aspects:
A beginning, middle, and end. The structure of your story will look different depending on the type of video you're making. But regardless of the type, it should have a clear narrative arc that leads viewers through a core issue to the solution—your organization's work.
Central characters. Put a face to your important work by following someone your nonprofit helps. We'll discuss ways to do this effectively in the next section.
Setting. The setting for your video could be a location important to your organization or the community you serve. If you plan on filming in multiple locations, be mindful of additional costs and ensure you have room in your budget.
Resolution. Whichever issue or challenge you highlight in your video, present your organization as the way to a solution. Show actual, specific examples of your nonprofit's impact on the lives of those you help.
Don't forget to include a call to action at the end of your video. Give viewers a clear next step, such as heading to your donation page to contribute to your campaign. When you're ready to post the video, include any links viewers will need to access in the video description or caption of the post.
4. Center the people you help
Your video needs a central character with whom viewers can connect. Often, the most compelling characters are the people your organization serves.
Use these tips to tell your constituents' stories with intention and respect:
Tell real stories. Your supporters want to see your nonprofit's genuine impact on the lives of those you help. Let them talk about their experience with your organization in their own words if possible.
Use emotional appeals carefully. Emotional branding and stories that intentionally evoke a reaction are essential for making viewers care. However, be careful not to be too negative and overload your viewer. Instead, focus on stories of perseverance, success, and overcoming challenges with your nonprofit's help.
Compile stories over time. Send out surveys periodically to donors or conduct interviews with community members to allow them to share their stories. If you collect stories consistently, you'll have plenty to choose from when making a new video.
You may wonder why you would center your constituents instead of your donors. Donors make all of your efforts possible, and you should emphasize the importance of their contributions in your video. However, your supporters want to see the real-world impact of their donations, which means centering the people your nonprofit helps.
5. Partner with a nonprofit video production company
Creating a compelling video can be time-consuming and confusing, especially if you don't have anyone with specific video production experience on your team. Partnering with a production company specializing in nonprofit storytelling can make this process easier on your staff and free up time for other important initiatives.
If you choose to enlist the help of a video production company, be proactive in your communications and let them know precisely what your goals and ideas for the video are upfront. Explain which parts of your nonprofit's story you'd like to highlight, and they'll help you through all stages of the production process with your organization's goals and mission in mind.
6. Share stories across all your communications
After you've planned, filmed, and fully produced a video that tells your organization's story, you need to get the video in front of your target audience. Use a combination of multiple communication platforms to make sure as many people as possible will see your video.
Post the video on your nonprofit's website and various social media accounts. Add the video to your email newsletter, blog posts, or campaign update emails. Encourage loyal supporters to share the video on their social media accounts.
When publishing your videos across platforms, keep these considerations in mind so that you have complete control over the way you tell your story:
Format. Be aware that specific social media platforms may have different formatting restrictions. For example, you may need to alter the size of your video for a particular platform or show only 30 seconds. Include a link to the full video in any post you make so that users can get the whole experience.
Accessibility. Especially on your website, use web accessibility best practices so that you don't leave any supporters out. Include descriptive alt text that summarizes your video.
Load time. Extensive load times can prevent users from seeing your video. Turn off autoplay so your video loads faster.
Where your donors are. Refer back to the online engagement data we discussed at the beginning of this article to see where your donors engage with your content online, and post the video there. Targeting your audience doesn't stop after you've made the video.
Collect engagement data after distributing your video across platforms to measure its performance. Use this data to see if you've met your goals and to inform future marketing campaigns.
Your organization's story is worth telling; your supporters want to hear it. These video storytelling tips will allow you to express your story to the public, cultivating better relationships with donors and connecting with brand-new supporters.