Nonprofit Fundraising: 3 Strategies for Raising More Money for Your Cause
To successfully serve beneficiaries and prepare their organizations for sustainable growth, nonprofit professionals must consistently innovate and discover new ways to raise more money for their causes.
Staying on top of your nonprofit fundraising strategy helps you move your mission forward constantly, maintain your donors' interests, and meet their needs more effectively.
What is nonprofit fundraising?
Nonprofit fundraising continuously solicits donations or voluntary funds from individuals and businesses to help your organization grow and meet the community's needs.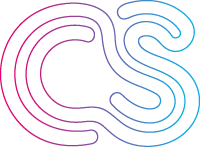 There are several ways to fine-tune your fundraising strategy to pull in more support, from optimizing your nonprofit digital marketing strategy to investing in new fundraising platforms.
This article will share insights on three fresh strategies for raising more money for your cause.
According to Donorly's fundraising strategy guide, your strategy is the foundation for your fundraising campaigns. The stronger your foundation, your organization will be better prepared to meet its fundraising goals. These proven insights will help you strengthen your foundation and set you up for long-term success.
Optimize your online donation page
A robust online donation page is one of your organization's most important fundraising assets. Refining this page is a great way to start if you're looking for quick moves to boost your fundraising success.
Here are a few suggestions for optimizing your online donation page:
Incorporate your brand into the page. Your donation page should look visually consistent with the rest of your website and overall brand. Using similar colors and featuring your logo will reassure donors that they haven't been redirected to a suspicious third-party site to input their card information. Plus, it will tie the experience of donating to your organization and the cause it stands for.
Simplify your donation form. Your donation form should be short and sweet, only asking for necessary information like contact and payment information. If you want to capture extra details, mark additional questions or fields as optional.
Add a recurring giving option. What's better than a one-time donation? A monthly donation! Give your donors a chance to opt into your monthly giving program so they can consistently lend their support.
Offer a matching gifts database. Some employers offer gift matching to their employees, meaning they will match their employee's charitable contributions dollar-for-dollar. To kickstart their matching gift applications, your donors must check their eligibility. Embedding a matching gifts database into your donation form lets donors quickly ascertain if their employer has a gift-matching program.
Once you give your donation page a shine-up, ensure you're directing your website visitors' attention to it by adding clear calls-to-action (CTAs) to donate throughout your website and other digital communications. You can pair CTAs with buttons that link to your donation page, making giving quick and convenient for visitors no matter where they encounter your cause online.
Build a strong nonprofit brand.
Apply to see if your nonprofit qualifies for free design services from crowdspring's Give Back program.

We just emailed you info about the Give Back program.
Host engaging nonprofit events
Fundraising events can unite your community—donors, sponsors, and volunteers—to celebrate your organization's success and propel your mission forward.
However, hosting the same events over and over again can get old—for both your organization's team and your event attendees. Try changing things by hosting an event your supporters haven't seen before.
Here are a few ideas:
Food Truck Roundup: Contact food truck owners to coordinate a roundup. During this dedicated day, your supporters can enjoy cuisine from their favorite local businesses. To fundraise with this event, you can charge an admission fee to the roundup or ask the food truck owners to contribute a percentage of their sales to your cause!
Golf Tournament: A golf tournament is a fun way to bring your community together to enjoy an active day on the golf course. Participants can contribute to your cause through a registration fee. At the end of the tournament, make sure you have a prize for the golfer with the best score! Consider hosting a silent auction featuring golf-related items to pull in more funding.
Family Movie Night: Invite your supporters to a family movie night where you screen a family-friendly film or a documentary related to your cause. You can charge an admission fee and pull in additional support by selling concessions.
Whatever event you run with, give yourself plenty of time to plan. Create a planning calendar once you know the target date for your event. Work backward and plan specific dates for when certain tasks should be completed to reduce stress and boost your chances of success on the day of your event.
Work with a fundraising consultant
Sometimes improving your fundraising strategy requires help from an outside expert. Your nonprofit could work with a fundraising consultant, a well-versed professional in nonprofit operations. The consultant can assess your organization's strengths and weaknesses and create an improvement plan.
Hiring a fundraising consultant can be daunting, especially if you haven't done it before. Follow these five steps to ensure your nonprofit partners with a consultant who is as invested in your organization's success as you are:
Define your organization's needs. Does your nonprofit need help with transitional staffing? Capital campaign planning? Picking the best nonprofit membership software that fits your needs? Prospect research? Refining your reporting processes? Work with your organization's leaders to identify why you need a consultant's assistance and determine your timeline and budget for partnering with one.
Develop a request for proposal (RFP). An RFP summarizes your organization's needs and asks a potential consultant to propose how they would help fill them. You'll likely need to draft a few versions of your proposal to get it ready to submit to potential candidates.
Begin your search. Next, you'll need to start looking for potential consultants to partner with. One of the best ways to find consultants that will be a good fit for you is to reach out to colleagues in the nonprofit space who have worked with a consultant before.
Reach out to potential partners and send RFPs. Once you have a shortlist of consultants, send RFPs. Typically, consultants will need two weeks to turn around a fully fleshed-out proposal.
Review completed proposals and make your pick. Once you receive the completed proposals, review them with your team and determine who you want to work with. Reach out to them, sign a contract, and get to work.
It's crucial never to settle when looking for a consultant. Make sure you've found someone who can be a true partner to your organization and is willing to listen to your perspective and work with you instead of taking a "my way or the highway" approach.
One great way to determine whether you've found a great partner is to pay close attention to the proposal process. If a consultant is willing to communicate and work with you to make changes to the proposal, that's a good sign that you will work well together.
Donations power your nonprofit's ability to deliver its mission to your beneficiaries, but when fundraising strategies get stale, you risk missing out on support. Use these three tips to fine-tune your strategy and attract more funding for your cause.