New Years Resolutions For Small Businesses and Startups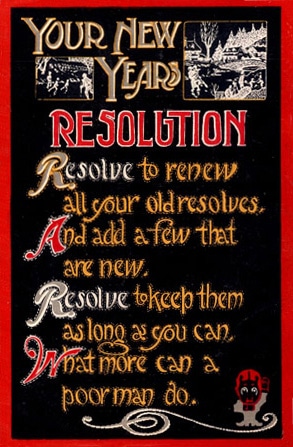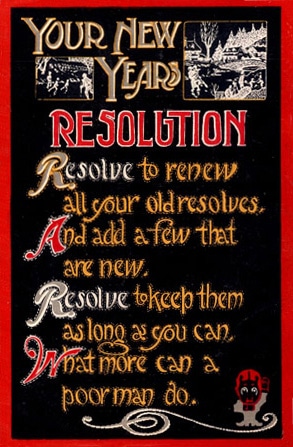 I love New Years Day. It is a day to look back on the year just past and then quick pivot to anticipate the year to come. It is about summing up and also about new beginnings; it is a time for reflection as well as planning. This makes New Years day a dynamic and exciting time and explains why so many people use it to set goals for themselves and make those resolutions we all love. I am not talking about resolving to lose weight or be a better Dad. I am talking about applying some rigor and discipline in how you approach your business; having a sincere resolve to do better can actually make you do better. Focusing on what you can do can help in the practical execution of your decisions. With this in mind, here are a few things I will be doing in 2014. Care to share your own business-related resolutions? Leave a comment below!
1. Spend more time in contemplation. What did you do well in 2013? Where is there room for improvement? Resolve to take a a half-day every quarter in 2014 to consider how you performed as a manager, an entrepreneur, a boss, a partner, a vendor, or a consumer and consider what changes you can make to do better. As managers of small businesses or founders of startups, we tend to get so busy, so wrapped up in the task of the moment that we leave little time to contemplate our actions and reflect on our decisions.
2. Play with the team. Good managers pay attention to the personal lives of their team and one way to do so is to spend some social time together. Plan for one-on-one lunches, small outings, after-work drinks, or even an occasional movie or sporting event together. Bonding with  key employees can help you to better understand their motivations, better influence their actions and work ethic, and open lines of communication that didn't exist before.
3. Avoid the tar pit effect. Some projects or efforts undertaken end up draining more capacity than is worthwhile and it is critical that you learn to identify these as they occur. When a project is eating up your time and energy, look hard at the returns you expect from it and be ready to pull the plug if you determine the ratio is not beneficial. Often we find ourselves falling prey to the "sunk cost" effect and continue working on a project simply because we already have time and effort invested. Determine whether to move forward based on the effort yet required and whether it is worthwhile from this point forward.

4. Clean up your house. Whether you run an online business or one constructed of bricks and mortar you could still do with some tidying up. If you're online, take a hard look at your site's key pages and test some alternative designs and content conversion and usability and take some time to clean up those old FAQs. If you're in a manufacturing or retail business, now is the time to take inventory, clean the store-room, or have the carpets steamed. If you provide professional services, think hard about how you can streamline processes from reporting to billing to work smarter and leaner.
5. Get ready for tax-time. Start next week by going through the files, reconciling all of your bank accounts, and generally pulling together the info your accountant will need to start the tax process. Payroll reports, credit card balances, loan statements and QB files go in and those lovely IRS forms come out the other end ready for your signature! Painful as it can be, it is always best to get it done sooner rather than later.
6. Be a model. Your team is watching you much closer than you might imagine and the example you set will influence their behavior, their productivity, and their style of communication. Set a great example by improving your own work habits, streamlining your communication, spending less time lost in the weeds, and (most important) listen, listen, listen. Consider the behaviors and work-style you like to see in your employees and behave that way yourself. They'll get the point and start learning by your example.
Image, Wikipedia: New Years Resolution postcard, 1915