Marketing Psychology: How to Use the Liking Principle to Grow Your Business
Understanding the liking principle and knowing how to use it in your marketing and on your website can give you an unfair advantage over the competition.
What is the liking principle?
We like people who are similar to us, who pay us compliments, and who cooperate with us towards mutual goals. This is the liking principle.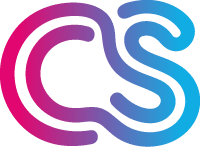 According to the liking principle, we are more likely to be persuaded by people we like and those we want to be like. Put differently: the more you like someone the more likely you are to say yes to them.
The liking principle is one of the key principles of marketing psychology and principles of persuasion.
It's the reason companies hire celebrity endorsers, why big brands use influencers and micro-influencers to help promote their products and services, and why used-car salesmen take a bad wrap for their cheesy smiles (they try a bit too hard).
Earning a customer, a sale, or a recommendation are all related to the liking principle.
The psychology behind the liking principle
Dr. Robert Cialdini introduced the liking principle in his book, Influence: The Psychology of Persuasion, in 1984.  According to Dr. Cialdini:
Persuasion science tells us that there are three important factors. We like people who are similar to us, we like people who pay us compliments, and we like people who cooperate with us towards mutual goals.
Three principal liking factors influence consumer behavior:
Physical attractiveness – Attractiveness suggests honesty.
Similarity – We trust those who are like us.
Compliments – We love being complimented, and are drawn to people who compliment us.
Don't be fooled into thinking these are only relevant in person.  These principles can translate well into your marketing and branding strategies.
Physical attractiveness is important
Is your website beautiful?
It should be.
In today's media-driven age, the physical attractiveness of a website or marketing advertisement trumps the store salespersons' attractiveness every time.
Your business website is your store-front, and its design has a significant impact on whether your customer will buy from you.
Does your website have them feeling intrigued and connected or confused and overwhelmed?
As we previously wrote,
Every element in your web design should be chosen with deliberate intention.

Every graphic, copy layout, and font should communicate as much information about your brand as possible.

There should be no arbitrary choices in your web design.

Lines, angles, shapes and color choices should all be dense with brand information.
Understanding the importance of a well-designed website has never been more important. Studies show that 75% of judgments on the credibility of a website are based on its aesthetics.
Your customers have infinite options online about where to direct their attention. And, as the research shows, they form their opinion about your website in milliseconds.
We trust those who are like us
Who is your client, and how can they relate to you?
Remove any walls that divide you, in order to improve their trust.
Consider Apple stores. It is no coincidence that this high-end, high-tech store is staffed with reps in jeans and a t-shirt instead of traditional suits and ties. Apple uses the liking principle to its advantage.
Relatability.
This strategy says: I am a human being and I am like you. I am casual and approachable. My products are for you. 
Research shows that successful reps are 10x more likely to use collaborative words like "us," "we," and "our".  Why? Because people are drawn to a sense of belonging.
This works even for celebrities.
Celebrities like Kim Kardashian are different from most of the people who follow her, but she does have a substantial amount of credibility from her followers in certain market segments, including cosmetics. In fact, celebrities often use key elements of social psychology to gain a bigger audience and more influence.
Prove to your client that you are "one of them" too, and you will gain their trust (and their business).
Here are some useful ways you can create trust and show that you're just like your audience.
About Us page
One way to achieve this on your business website is through your About page. This is an excellent way to put a face on your business.
Psychologically speaking, when we put a face to a name that person becomes more real, more likable. Clients are much more likely to say yes to someone they "see".
Human beings connect with other humans. Let your clients "meet" you and your team, doing so brings a human aspect to the relationship — you are no longer connected by price tags and characters on a screen but by images and personal information.
And, this also helps you with conversion optimization by increasing people's trust for your products and services.
Put a face on customer support
Reaching out to a company for support can be intimidating and infuriating at times.
According to research by the  Temkin Group, after having a positive experience with a company, 77% of customers would recommend it to a friend.
Consider putting a face to a name, some personal information on that name, and approachable language that assuages a client's apprehension of reaching out.
Remember that your company's brand identity includes everything visual about your company. Your support team is on the front lines of communicating with customers and prospects. People like dealing with real people, not faceless companies. Be sure you've done everything you can to help the customer relate to your team.
Here's how we do this at crowdspring:
Getting the customer service experience right the first time is essential. First impressions matter.
Earning the likes of your prospects and customers requires branding they can relate to, a product that is right for them, and a customer service experience that keeps them coming back for more.
Compliments
Flattery will get you everywhere.
It is not surprising that we like people who like us.  Especially if those people go out of their way to compliment us.
This timeless idiom has some weight behind it.
Personally, flattery can be heart-warming. Professionally it has the opportunity to turn into solid gold as a principle of persuasion.
Want a free brand review?
Answer 5 short questions and we will send a custom report with actionable insights and specific actions you can take to build a stronger brand.

We just emailed the info to you.
Benefits of flattery
Mood: It is not a new science – compliments make us feel better. Complimenting clients and perspectives, when done genuinely, can affect their willingness to buy a product, follow you on social media, or sign up for your e-mail list.
Confidence: When customers feel confident, they're more likely to follow through with purchases. When you time your flattery right,  you can instill enough confidence in a client to get people to follow through with their purchase. This can help a business struggling to convert visitors to customers, despite a large number of visitors to their site.
Persuasion by Identity: Many clients exercise brand loyalty regularly, considering it a marker of identity. Flattering a customer can further develop this loyalty, making the client more likely to be persuaded.
These principles of persuasion are powerful principles many companies leverage to successfully grow their businesses.
Here's how you can implement flattery in your business
Encourage your audience
Keep the good feels flowing with consistent encouragement to your audience. This can take shape as complimenting your customers on your site, in a blog post, or through your newsletter.
Send follow-up e-mails congratulating your customer on a recent task (making a purchase, posting a review, filling out a profile).
Wearable tech mega-star, Fitbit, encourages its customers to use their products (both wearable tech and its mobile app) by flattery via badges.
And be sure to give your customers some perks. For example, in our guide on how to start a business, we emphasize:
Have early customers post their rave reviews everywhere that matters – your website, your social media platforms, and anywhere else where other potential customers will see them.

Reward those early fans with special treats – access to special events, promotions, or discounts are always great, but even a handwritten thank you card can go a long way in turning a fan into a lifelong follower.
Show some love on social media
How is your social media engagement? If you feel it's great, chances are you are interacting with your customers regularly.
Room for improvement? Take the principle of liking straight to your social media pages and start complimenting your customers.
As we previously mentioned,
You want happy customers and you want the world to know you have them, right? Try highlighting them and their satisfaction with your product.

Clothing retailer, Modcloth uses this strategy on its Instagram page. Modcloth created the unique hashtag #mymodcloth for clients to share their clothing pieces in action.

This is precisely the type of social proof that has vaulted this clothing brand to success.
Modcloth has found a sweet spot of influencing potential customers with social proof and complimenting current customers by showcasing them on their social media.
Case studies – the ultimate compliment
We all want success.  Being coined a "success story" is the ultimate expression of flattery.
Consider adding case studies to your website to inspire prospects and compliment clients.
As we explained,
Case studies could be considered the ultimate storytelling. A case study takes an in-depth look at a client's experience in working with your business.

Advertising tells you why you should choose a product or service, case studies show you.

We frequently share crowdspring case studies that highlight the design challenges faced by our clients, the solutions our creatives offered, and the well-loved end result.

Even if you don't have time for detailed case studies, you can still feature mini-case studies on your site. Here's how we do it, for example, to show the variety of clients that have used crowdspring for product design:
Case studies do take time, but they can be very valuable. Here are some examples of how we've executed case studies at crowdspring. Since we have over 30 naming and design categories, we've tried to include case studies covering many project categories, including custom logo design, packaging design, and product design, among many others.
And if you're a consultant, case studies are even more important because people want to be comfortable that you know what you're talking about and have helped others with similar problems. As we wrote in our guide on how to start a consulting business:
In addition to serving as a brand ambassador, your website is also a great venue for showing off your consulting success stories to a wide audience.

Consider sharing testimonials and case studies from past satisfied clients.
Conclusion
The liking principle makes sense. We like people who like us, and in turn, are more likely to trust them with purchasing decisions.  Entire sales industries (such as direct sales) rely heavily on this psychological method of influence.
You can grow your business faster by leveraging the principle of liking in your marketing and on your website.