Top 10 Logo Design Trends for 2022
Your company logo acts as your brand ambassador and is the foundation of your company's visual identity. If you want to engage and capture attention, your logo must have a strong visual impact and resonate with your target audience.
That's why it's essential to pay attention to logo design trends, primarily if you haven't rebranded in the past three to five years.
A company's brand is more than its logo, but the logo can often make or break a brand's identity.
So, whether you're just starting a new business or rebranding an existing business, your brand strategy must pay careful attention to branding.
Every year, we look at the hottest logo design trends to identify emerging styles and concepts. For 2022, we see three significant themes that center on revival, nostalgia, and boldness.
Here are the top 10 logo design trends for 2022: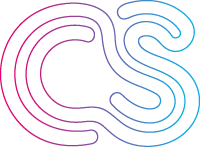 Let's look at each of these logo design trends in detail.
1. Hand-drawn and handwritten
Authenticity in design is a mega theme for 2022. People want to return to simplicity and, as we recently discussed in our look at marketing trends, prefer to buy from authentic and socially conscious brands.
After spending the last few years in isolation, many people prefer designs that appear to have been drawn by a real person.
In response to this, many business owners and designers have been exploring down-to-earth and DIY (do-it-yourself) aesthetics in logo designs.
Several styles reflect this trend, including handwritten fonts, child-like drawings, doodles, and imperfect lines.
You will also see variations that reflect an unfinished, unpolished look that is more friendly and familiar than the typical perfect and polished designs you might have seen in the past.
This trend works best for brands with a natural, raw, and DIY brand image.
2. Letters as symbols
Wordmark logos are seeing a resurgence in 2022. More brands are using wordmarks to convey their brand's personality.
In wordmarks, letters are not used only to spell a word. Their placement, style, shape, and layout now also create an image that provides a deeper context to what the wordmark says or means.
There are many ways to experiment with this trend. You can use typography that forms the shape of an object, as you see in the example on the right.
Another approach is to break the order or arrangement of text. This is done by skewing one or more letters in the wordmark to convey a movement or create a symbol.
Take SHOT's logo in the example on the left. The "T" also appears as a crosshair of a camera lens.
Want a free brand review?
Answer 5 short questions and we will send a custom report with actionable insights and specific actions you can take to build a stronger brand.

We just emailed the info to you.
3. Nostalgia: a megatrend
Over the past few years, a retro revival has dominated popular culture. We've seen it in TV shows, movies, music, and digital art. And even popular brands have rebranded to leverage this trend.
In 2022, we continue to see even more evidence that people are fascinated with past decades. The uncertainty of the times makes escapism immensely appealing. And remembering our childhood days, when things were simple, and we had few responsibilities, provides the safe escapism many people seek.
This is why nostalgia works and has become popular in logo design.
But, nostalgia works best when it is genuine to your company's identity.
Designers and business owners who want to experiment with this trend should use the aesthetic of an era as a base, but be sure that the overall branding is original and represents your identity.
The most compelling reason to use nostalgia in logo design is to invoke your customers' familiarity and a sentimental response. This is a core principle of logo psychology. When executed correctly, your customers will start associating feelings of positivity and safety with your brand.
Groovy, Baby (70s)
Today, people crave stimulation in all forms. And that has created an undercurrent in the nostalgia trend of 2022.
In graphic design, this is seen in the resurgence of the swirly and trippy look that reminds us of the 70s. Look to Jimi Hendrix's album art or Woodstock concert posters for inspiration.
A word of caution: this trend can look overdesigned and tacky. To remedy this, combine this trend with modern or classic elements. For example, use a secondary serif font or a complementary color spectrum to keep your design tight and sophisticated.
The Roaring 20s
We're celebrating our roaring 20s with a throwback to the 20s from a century ago.
This design trend takes the cue from the grandiosity and elegance of Art Deco but updates and streamlines the style with geometry and symmetry.
This trend is all about font styles. Think turn of the century typefaces such as Metropolis, Bambino, or Avanti, among many others.
Opulence is another element of this trend. We often see heavy use of gilded letters and lines on logo designs that reflect this trend. And if you don't love gold, you can instead use industrial metallic elements and vintage stamp-on effects.
Gone Grungy (the 90s)
A robust 90s aesthetic continues to make a comeback. We see this across many art mediums, including TV and film. For example, Marvel Studio embraced 1995 dial-up internet realness in Captain Marvel's website design.
The 90s revival style is playful, experimental, and invokes an almost irreverent vibe. Consider using bright and saturated colors, unexpected font combinations, and a fun cartoon character illustration if appropriate.
Or, if your brand identity leans more towards rugged and rough, you can use this nostalgia trend for its grunge elements. Try combining muted or neutral colors with a punchy hue. You can also add texture overlays that distort or give your logo a distressed but stylized look.
4. Gradients
Gradients have been popular for many years, especially in website design. Over the past few years, they've also become popular in logo design.
This trend is represented by vivid spectral combinations or attractive color transitions.
Gradients in a logo can help your logo design stand out and get noticed. The trend is heavily associated with science, tech, or "the future" themes. This trend will be the usual go-to for start-ups, mobile apps, or games.
But remember that gradients are more challenging and often more expensive to print. So if you experiment with this trend, be sure you also have a version of your company's logo in white and black.
5. Geometry and overlapping layers
Geometric styles have always been aesthetically appealing.
Basic shapes such as lines, squares, and circles are the foundation of this simple but visually impactful logo design trend. This trend also uses low-opacity shapes of different complementary colors and overlaps them.
In 2022, we're seeing designers experiment with different line thicknesses and font-weight combinations.
6. Cartoon styles
Complementing our fascination with nostalgia, cartoons are also gaining traction in branding design.
Cartoons are no longer seen as catering to a younger demographic. More brands are expanding their creative options to include mascots and original cartoon characters in logo designs.
Despite initially appearing juvenile, this logo design trend is appealing to many people because it connects with the "child" inside each of us.
Choose this style for your logo design if it aligns with your brand's messaging, personality, and target audience.
7. Tall and slender
Narrow and tall logos are making a comeback in 2022. They provide a new break away from the dominant horizontal orientation of typical logo designs we've seen in past years.
Vertical orientation offers several advantages in logo design. Just the difference of orientation will help your logo to stand out from conventionally horizontal designs.
And, tall logos are optimal for use on mobile phones and tablets.
The sleekness inherent in this logo design trend makes this suitable for artisanal brands, fashion companies, personal branding, design studios, and boutiques.
8. Bold colors and bold fonts
Bold colors and fonts are evidence of a collective need to be expressive. They help you communicate your brand identity loudly and clearly.
Bold colors won't work for every brand, so you should consider your target audience and how they would respond to bold colors or fonts in your logo.
You can experiment with unusual elements, such as bright neon colors, which can be eye-catching and memorable when appropriately used.
9. Smart use of white space
For a long time, many designers and business owners ignored the negative space (also called "white space" in a design) when designing a logo.
But designers, marketers, and business owners increasingly recognize that white space is an untapped potential in logo design.
White space expands the design real estate for your logo and provides a unique visual experience, as you see in the examples above.
You can get creative and play with optical illusions or double meanings by carefully combining symbols and letters and by including hidden shapes or objects in your logo. For example, do you recognize how the FedEx logo effectively uses white space in its logo?
When done correctly, white space can help create a witty and endearing logo that can break the ice with a potential customer.
Take, for example, the tongue-in-cheek logo design for Bananafana (above). Using the banana shape throughout the negative space of the letters conveys fun, energy, and friendliness. This fits perfectly with the brand name.
10. Minimalism and monograms
Minimalism is a universal trend that has long been popular in design.
Despite the sparseness and simplicity of fonts and the composition of design elements, minimalist logo design works because it is simple.
And we're seeing a variation on this trend with the use of monograms in brand identity.
Luxury fashion brands and high-end stores have often used monograms. In 2022, we're seeing many brands adopt this style.
A monogram is an emblem. Monograms are an excellent option if you want your logo to have a unique look that cannot be easily replicated or copied.
Minimalist logos offer a significant advantage compared to other styles. They can be readily displayed and printed on product packaging and products without sacrificing visual integrity.
But don't confuse minimalism with generic icons. For example, automated online logo makers are cheap and quick, but the computer-generated logos they produce are, at best, generic templates used by thousands of other businesses. Generic branding (and free clip art) will help you get lost in a crowd rather than stand out.
When considering current logo design trends and styles, pick a trend or style that fits your brand. If you're not sure, we're happy to help – let us know if you'd like a free design consultation with our team.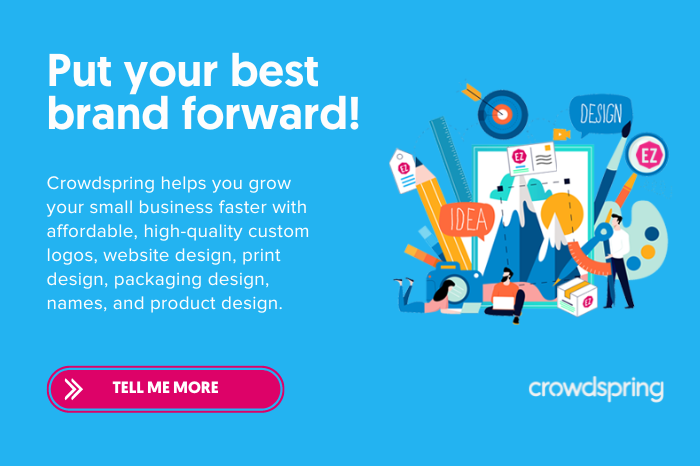 Want a closer look at all design trends for 2022?
Top 10 Logo Design Trends for 2022
11 Biggest Web Design Trends for 2022
10 Biggest Packaging Design Trends for 2022
7 Hot Graphic Design Trends for 2022
10 Top Book Cover Design Trends for 2022
12 Hottest Marketing Trends of 2022
Want a closer look at all design trends for 2021?
Logo Design Trends 2021: Your Essential Guide to Navigating the Biggest and Hottest Trends
10 Biggest Web Design Trends for 2021
10 Biggest Marketing Trends For 2021
10 Biggest Product Design Trends For 2021
The 7 Biggest Packaging Design Trends For 2021
8 Top Book Cover Design Trends for 2021