Your Logo Matters: What You Must Know About Branding Your Law Firm
Branding is not optional.
Every law firm and lawyer has a brand identity.
But the vast majority of law firms and lawyers spend little or no time thinking about their brand. In fact, as I wrote previously:
For decades, law firm branding in the United States was simple: take the last names of the key equity partners, pick a font, and you have a name, logo and a brand. Such  simplicity has one very important drawback – it's ineffective.
In today's legal marketplace, increasing competition and the commoditization of legal services have put more pressure on attorneys and law firms to stand out from the crowd.
Simply put: it's impossible to differentiate when your potential clients don't notice you.
Your brand identity impacts your business and your potential to grow revenues.
It's not surprising, then, that the chief marketing leaders at some of the nation's top professional services firms regularly review their firm's branding.
In a 2013 survey by Greenfield/Belser, the vast majority of professional service firm CMOs and CEOs planned to change their brands within three years.
In an updated survey of law firm branding (2016), Greenfield/Belser emphasized that branding is critical for law firms:
We have seen branding and positioning theory emerge as an effective route to understanding the complex psychology that results in name recognition, visual memory and loyalty between clients and their lawyers. On a practical level, we have watched branding at work in a few law firms—and we are impressed by the results and the quick acceptance by lawyers and management committees.
Your law firm's brand is indeed more than the firm's name and the logo.
A successful brand has many elements (to learn more, we recommend you read the following (and watch the video): Five Tips To Help You Brand Your Law Firm or Law Practice).
Contrary to popular belief, branding elements don't include generic phrases. Nearly every law firm claims "they're client-focused," they "achieve results," they "are innovative," etc. It would be nice if that were true, but it's not, and prospective clients simply ignore those bombastic claims.
Even though a brand is more than a logo, a strong brand starts with a strong logo.
Below, we'll discuss ten important things you must consider in getting a great logo design for your firm. But first, I want to be sure you understand why you should pay attention.
What's your brand's true essence?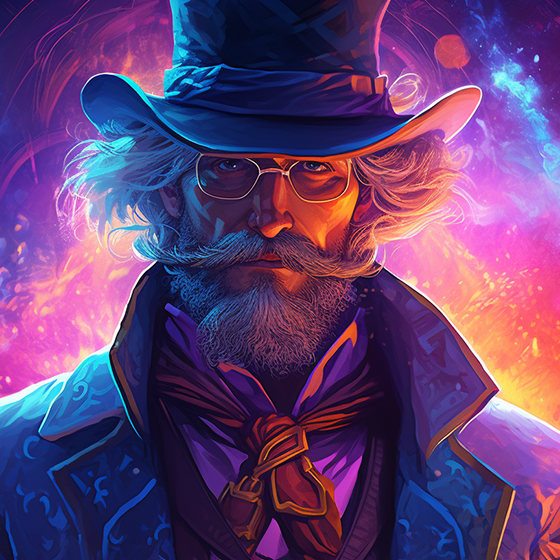 Discover your brand's unique character in just 3 minutes & unveil 15 key insights to make your brand stronger.
Start the free quiz now!
Why is the logo is an important foundation of a strong brand?
A strong brand will create an expectation and an emotional reaction in your prospective clients.
Think about the brands you most admire.
When you see the Apple or Nike logos, what expectations do you have about their products (even those you haven't yet seen or touched)?
What emotional reaction do you experience when you see logos of the brands you respect and love?
On the other hand, if there are some brands that you strongly dislike, what emotional reaction do you experience when you see their logos?
Poor branding is the reason I left my midsize law firm 10 years ago when I founded crowdspring (where 220,000 designers and writers from around the world help law firms, startups, and businesses with logo design, web design, graphic design, and business names).
Shortly before I left my law practice, I led a redesign of the firm's website, working with a leading vendor in the legal space.
But after several months and a big reveal, I was very unhappy with their work – it made our firm look just like tens of thousands of other firms in the U.S. and made it impossible for us to stand out.
In frustration, I looked for a better way to help law firms, startups, businesses, and agencies with logo design, web design, graphic design, and naming. That's how crowdspring was born.
Large firms spend hundreds of thousands of dollars on their brand.
Most smaller firms don't have a budget of that size. The truth is that you can get a great logo for under $1,000 (logo design projects on crowdspring start at just hundreds of dollars).
Here are 10 tips for creating a great logo for your law firm or law practice:
1. Be sure your logo is strong and balanced
A logo can be just text, just a graphic symbol, or both of those elements. It should reflect your firm – its heart and soul – its personality.
Keep your audience in mind because you want your logo to reflect your prospective clients.
If you're a civil rights firm, your logo will likely have a different look than a firm that focuses on public utility work.
Favor logos that have a strong, balanced look. For example, Apple's classic logo is balanced and iconic. You don't need to see the name "Apple" to know this is Apple's logo.
2. Strong logos are simple
Simplicity is vital.
A complex logo will be difficult to read, print, and reproduce and may not fully engage your audience.
Take a moment and think about brands that are successful and/or famous.
Most likely, you've thought of companies like Nike, Apple, McDonald's, etc.
What do they all have in common? They all have simple and easily recognized logos when printed by themselves and when printed in solid black and white. Their logos also stand out from the crowd.
Imagine looking at a page with 50 law firm logos, consisting just of printed names. It would be impossible to differentiate one logo/name from another.
For example, Shaban & Shiliwala LLP, a firm focusing on corporate, real estate, and wealth planning services, asked crowdSPRING for help with their logo. Here's what they said:
It is important that the brand reflects the high end and top quality positioning of the firm. At the same time it needs to convey that the attorneys are business savvy and up to speed in terms of modern business practices.
In their logo design project, they paid $600 and received 337 logo concepts from 90 designers. Here's the winning logo, which incorporates simple graphical elements and a clean layout.
3. Simple logos are memorable
Your logo does not always need to describe what your law firm does.
Have you ever seen a car manufacturer with a picture of a car as its logo?
How about a shoe manufacturer?
It would look silly to have a picture of a shoe… on a shoe.
It's common to see small firm logos with gavels, scales of justice, and similar legal elements. They're generic and don't stand out from the crowd.
When using icons in your logo, consider icons that could communicate your brand without the name. (examples: Y! for Yahoo! or the Swoosh for NIKE). This will allow you to use the icon as a stand-alone image (on marketing materials, for example).
For a person to retain and identify with a mark (your icon), a little mental tennis match must be played. If an icon is too blatantly obvious or easy to 'read,' the viewer often feels no sense of discovery or personal equity with it.
But remember that too much abstraction can be dangerous because your message can be lost.
4. Memorable logos are flexible
A logo should be visible and distinguishable on a big billboard from 250 feet away or on a small business card from 10 inches away. It should also work well in different size formats like, for example, on business cards, marketing brochures, etc.
A good logo will work well in many colors and just one or two colors (yes, black is a color). A good logo will work well on light backgrounds and dark backgrounds, even on multicolored backgrounds.
Many law firms use their logo on a few marketing materials but use other materials (often, simply their name).
Be sure that you use your logo consistently, and be sure that your logo allows you the flexibility to do so in multiple formats.
5. Flexible logos have appropriate colors
If you are looking for a color logo, consider the messaging that color sends to your customers.
Do the colors reinforce and strengthen the intended core message/personality/mood you're trying to communicate through the logo, or do they distract or neutralize?
For example, blue often communicates trust, loyalty, and freshness. The color blue is common in banking or finance.
Green represents life, nature, and cleanliness.
Also, consider colors that work well with dark and white backgrounds. Because logos are often printed in black and white, chose a logo design that is viable and as strong or stronger in black and white.
Although gradients provide an aesthetically-pleasing effect on computers, consider possible future uses of the logo, such as letterheads, business cards, and merchandise. Will the logo provide ease of printing and reproduction in and on all types of media?
A logo for a website or a band or a one-off project can be more rasterized and colorful than something that's going to be printed in many different ways for a professional services firm.
Think twice about including more than 3 colors in a logo – too many colors will increase production cost when printing and may make the logo more difficult to reproduce.
Although such costs have decreased considerably, this remains good advice.
6. Great logos are timeless
Trends are good, but innovation is better. (And fads are often deadly).
A logo should have a long life expectancy. It will evolve and change over time, but the longer it stays the same at its heart, the better brand recognition you will get. Examples: Coca-Cola, Dior, Rolex. A good logo will have a sense of timelessness about it.
A logo that feels anchored in a certain time period is more likely to feel outdated or need substantial repurposing fairly quickly. The best logos change very little yet feel fresh and vibrant every time. (Nike, IBM, Apple).
For example, Balfour Emonet, a personal injury, and criminal law firm, asked crowdspring for help with its logo. They wanted to incorporate a column in the logo – a symbol of strength and perseverance.
In their logo design project, they paid $300 and received 97 logo concepts from 27 designers. The winning design incorporated an airy, simple column element that works nicely with the logotype.
7. Great logos are unique
Does your logo stand out among the clutter and the crowd? Does the mark distinguish itself differently from the competition, or is it predictable / default / bland — and thus unmemorable and ultimately invisible to the intended audience? With thousands upon thousands of fonts, billions of color combinations, and an infinite flow of design ideas, choose a unique logo.
Try to avoid common logo cliches like "swoops," "swooshes," and "pinwheels;" these techniques are perhaps the most commonly used practices in the logo industry (look around your house, you'll see).
Avoid clip art like the plague. It isn't comforting when you start noticing your logo and things that look like it on many other people's brands.
That's the quickest way to look low-budget and second-rate.
For example, Taylor Lamb Law, a small firm with an estate planning practice, asked crowdspring for help with their logo. They wanted to stand out from the crowd. Here's what they said:
This law firm is extremely talented, competent and professional but not uptight. The principal lawyer is sincere and genuine, and the firm is primarily focused on families. The firm is located in New Smyrna Beach, Florida which may be used in-part as inspiration for the general feel of the logo. You do not have to consider the location as inspiration…IF you do, please keep in mind that it is still a law firm…not a beach resort. However, the law firm is not a New York city dog-eat-dog or Los Angeles superficial kind of business. It is a family-friendly, law firm in a quaint Florida beach town that serves local families as well as those in neighboring cities (Orlando, Daytona).
In their logo design project, they paid $700 and received 127 logo concepts from 48 designers.
Here's the winning logo, which combined typography with elements reflecting both law and the firm's location.
8. Great logos have strong typography
Typography, Typography, Typography.
Ask yourself what you're trying to communicate. Depending on the type of application, typefaces with serifs convey a sense of dignity & power. Sans serifs are often more clean looking and offer either a sense of stability or whimsy (depending on the face's character).
Will the face work with what you currently have? Can it be read in small sizes? Is the letterspacing/word spacing well adjusted? (the larger the wording gets, the more obvious the flaws will be).
Typography is a craft in itself- it's the first voice of stating who you are. Beware that there are some truly horrible typefaces out there. Make sure you're getting your money's worth.
9. A brand is more than a logo
Don't compare the logo you will be choosing to already famous brands in the world. Those brands are famous not because of their logo but because of the people/vision behind that logo.
So, always remember that the branding behind the logo is very, very important.
The logo is a starting point.
10. Be sure your logo is vectorized
Always request vector-based graphics when hiring people to create a logo design for you (we do this automatically in all logo design projects on crowdspring).
It's often tempting to ask for complex illustrations in a logo. However, unless you plan on never using your logo outside of an on-screen/online application, a JPG or PSD isn't going to cut it. A properly drawn vector design (typically an AI or EPS file) will provide you with the ultimate flexibility.
Branding is not optional.
Your brand impacts your law firm's business and your potential to grow revenues. Invest in your brand today to be more successful tomorrow.
You can start by refreshing your existing logo or creating a great logo for your new law firm.