How A Strong Logo and Brand Can Help Your Etsy Store Thrive
With 1.9 million sellers, 31.7 million active buyers, and 45 million products, Etsy offers an enormous marketplace with ample opportunity for the nimble-fingered entrepreneur.
Etsy can take credit for many stories in which a good old-fashioned side hustle explodes into a legitimate, sustainable business.
But with so many sellers and products, the competition is fierce, and Etsy's success requires more than just a unique craft or product.
Whether you're rebranding an Etsy store you launched a few years ago or are starting a new Etsy store, read on to learn about ways you can transform your Etsy store into an engaging and memorable experience for your prospective customers.
The importance of branding your Etsy store
To succeed on Etsy, your store should offer interesting, creative products. But it would be best if you also were sure that your Esty store brand identity, and the branding on your products and product packaging, are memorable and stand out.
In any crowded market, having outstanding branding is the key to making sure you stand out as an appealing, reputable place for shoppers to spend their hard-earned money. We've previously talked about the importance of branding in creating a good first impression:
A strong brand increases the value of your company, creates an identity and motivation for your employees, and makes it easier for you to acquire new customers. A brand represents how people know you (or your business), and how they perceive your reputation or the reputation of your company. In today's noisy world, a strong brand is more important than it has ever been.
Your Etsy store's products are displayed right alongside your competitors. The products and the photos you use to sell them are the first hooks to draw customers.
Once a prospective customer clicks on a product, the way you present yourself and your store becomes important.
What's your brand's true essence?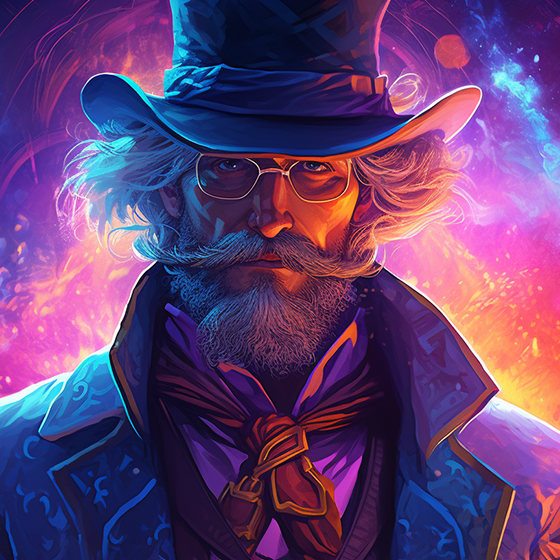 Discover your brand's unique character in just 3 minutes & unveil 15 key insights to make your brand stronger.
Start the free quiz now!
A significant part of Etsy's appeal to people is the authentic, local-shop feeling of the store and product – even if that store is located thousands of miles away.
A professional logo design will help you close sales.
Now, some Etsy store owners worry that the cost of logo design can be prohibitively high.
Many design companies and agencies indeed charge thousands to tens of thousands of dollars for their services. But this isn't universally true (crowdspring's custom logo design projects start at just $299, including all fees).
People shop on Etsy because they want something unique made by a natural person, so imbue your logo with your personality – that unique flavor and je ne sais quoi that belongs to you and you alone.
Etsy describes a brand as "the promise that a shop makes to its customers."
Your brand tells your customers what they can expect from your products and what differentiates your products from your competitors'. Simply put, your brand is a combination of the image you are trying to project for your business, plus the associations and memories that your customers bring to the table when they encounter that image.
When showcasing a logo on Etsy, authenticity and representing yourself genuinely and honestly are what counts.
Think about people visiting your Etsy store like they're walking into an actual, physical store – that local experience that people instinctively are drawn to. The transaction between you and a customer on Etsy is personal; it's a one-to-one, intimate relationship.
Your logo and store branding should reinforce this.
Your logo offers a visual way to reinforce your personable, real-person identity to customers and a further reminder that what you're selling came from you, not a mass-produced factory. You want customers to leave a sale with a positive impression so they tell their friends and become loyal customers.
A well-designed logo and thoughtfully executed brand experience are valuable assets to cement a positive customer experience in every buyer's memory.
The elements of a strong logo
As we explained previously:
At its most basic, a logo is a small, symbolic piece of artwork that represents a business. But, we've dug a bit deeper than that. When you set aside all the design trends and fancy fonts, at its core, a logo must:

1- Embody your brand.

2- Be instantly recognizable.

3- Be versatile.

4- Be timeless.

Everything else is optional.

In fact, I'll go one step further. Every design choice in your logo should exist only to serve and strengthen the four items listed above. And, if you meet these four requirements, many other commonly cited logo must-haves, like simplicity and memorability, naturally follow.
We've written several valuable guides that can help you with your Etsy store logo:
Beyond your brand: what's your unique value proposition?
Once you have your branding in place, consider your unique value proposition (UVP).
Your UVP is, at its heart, what makes you unique; it's what makes your products and store stand out from your competitors.
Are you crafting your products from the highest quality materials, or are they created with a charitable purpose? Maybe there's one-of-a-kind exclusivity in your products, and you can showcase the luxury your storefront offers.
Whatever it is, look for ways to incorporate and illustrate your UVP somewhere strategically within your store. This will help provide a concrete identity for your Etsy store and craft your brand as more than just a one-off point for purchase.
Connect your Esty store design to your brand
Logos provide the first touchpoint between your brand identity and your customers.
But your overall design must match your logo to maintain a consistent feel. As we wrote:
Your company's brand is, in many ways, its personality.

Your brand lives in everyday interactions your company has with its prospects and customers, including the images you share, the messages you post on your website, the content of your marketing materials, your presentations and booths at conferences, and your posts on social networks.
Etsy provides critical opportunities for you to deliver a consistent brand experience.
Want a free brand review?
Answer 5 short questions and we will send a custom report with actionable insights and specific actions you can take to build a stronger brand.

We just emailed the info to you.
Every storefront on Etsy has four separate visual elements for any store's main page. These should be consistent and work together to reinforce the personal brand and message you want customers to see.
The four image sizes used on an Etsy store page are:
Cover photo: 3360 x 840
Banner: 760 x 100
Shop logo / icon: 500 x 500
Profile photo: 400 x 400
Be sure you use consistent or complementary colors and imagery in those elements.
Spread it around
Your logo and branding shouldn't just live on your Etsy store.
Part of a great purchasing experience extends to the unboxing experience – make sure yours is on point. If you want to thrill your customers and ensure they'll be back, use your logo and branding elements in every aspect of your store experience: utilize them both online and offline.
Make sure you pay attention to:
Packaging: Any product customers buy on Etsy must be shipped to them. The product packaging and package graphics you use to deliver your products is a perfect place to use your logo and branding. Even something as simple as having your logo printed on a sticker can go a long way. Use them in your product's shipping box and give buyers a surprise pop of your brand when they receive it.
Business cards and stationery, and more: Make sure you display your logo on any business cards or stationery you might use. Many Etsy sellers include a handwritten note embossed with their logo and the products they ship to customers. This extra special touch helps add the crucial human element to help personalize the buying experience.
Social media: Make sure all your social media profiles reuse your store's branding. You can resize and reuse your store's cover image on sites like Facebook and Twitter and display your logo as part of your Instagram profile.
People may come to Etsy for its unusual and novel wares but also look for the products' personality and humanity.
Make sure your logo and brand put you and what makes you special first, and don't forget to take advantage of every branding opportunity available to you.