Nonprofit Lean Marketing Tips
Most nonprofits have limited resources, ambitious goals, and finite capacity.
Many nonprofits operate in ways that would not be considered business-like. But these organizations, like their small, for-profit cousins, can benefit by leveraging lean marketing strategies.
Here are eight tips on how nonprofits can leverage lean marketing to set goals, maximize resources, and extend capacity.
1. Define your goals
Many nonprofits have long-range plans, ambitions, and a clear mission.
But one of the tenets of lean marketing is to define short-term and intermediate goals. So, nonprofits must define smaller, intermediate goals that are highly measurable and allow the organization to assess whether the strategies and tactics are successful.
When determining goals, it is important to be as specific as possible and to decide in advance how you will measure progress.
Build a strong nonprofit brand.
Apply to see if your nonprofit qualifies for free design services from crowdspring's Give Back program.

We just emailed you info about the Give Back program.
2. Have a plan
Put it on paper.
Like most business startups, nonprofits should also write their plan out as a report or a presentation.
It's just as important for nonprofits to write a formal document as it is with a for-profit business. The plan's content should have many similarities to a proper business plan: an executive summary, a description of the market space and size, competitive analysis, and projections of growth and characterization of how that growth will be measured.
3. Understand your market
Many nonprofits don't view their organization as a participant in a market. But the truth is, they are.
A market merely defines the aggregate demand for a product or service. Every organization, whether for profit or not, participates in one.
Without a clear understanding of your market size, shape, and composition, it is impossible to define goals, raise funds, or execute strategy.
For example, Gen Z givers are increasingly becoming charitably active. Do you have a strategy to reach them?
4. Create a marketing strategy
Nonprofits must put much thought into their audience and then look for simple ways to market to each segment. For instance, a service-oriented nonprofit might have two types of 'customers,' donors and clients.
The strategy, messaging, and tactics to reach each of those may be very different. For each of these groups, it is necessary to understand what it will take to 'convert' a customer by building brand awareness, providing education, running retargeting ads, and making interaction as simple and barrier-free as possible.
5. Get online
If your potential customers are looking for you, whether you are aware of them or not, your organization must have an online presence. Whether your nonprofit website allows you to process donations, gather contact information, provide educational content, or manage your internal process, its existence is beneficial.
Creating, maintaining, mining, and leveraging the website can be done in many ways using a powerful and inexpensive nonprofit content management system (CMS).
The lack of a website is a competitive and practical disadvantage.
6. Leverage the crowd
Like startups and small businesses everywhere, nonprofits can take advantage of crowdsourcing for everything from custom graphic and web design services, to fundraising, to professional services like accounting and public relations.
Sites like Kickstarter allow nonprofits and others to post their funding requests in front of an extensive network of donors who can choose which organization, project, or effort they wish to help.
Organizations like the taproot foundation help nonprofits connect with professional service providers for pro-bono help with legal, marketing, and other critical areas.
7. Mine your data
Just as large and small businesses use analytics tools to understand their traffic, customers, and conversion metrics, nonprofits can benefit from such tools. And there are some great ones out there, many of them completely free.
8. Be a leader
Being a leader in your market or space is not only about innovating but also about sharing your knowledge, advocating for your beliefs, and building your network.
Create content, promote your public face, and make connections.
Great tools are readily available to help: create a blog and post regularly, develop an email marketing strategy, share resources, ideas, articles, and connections on Twitter, and leverage Facebook to keep your audience and clients up to date on your efforts and activities. Identify conferences, classrooms, and other venues for speaking opportunities.
When others look to you for your opinion, analysis, or ideas, be ready to provide them in any way you can.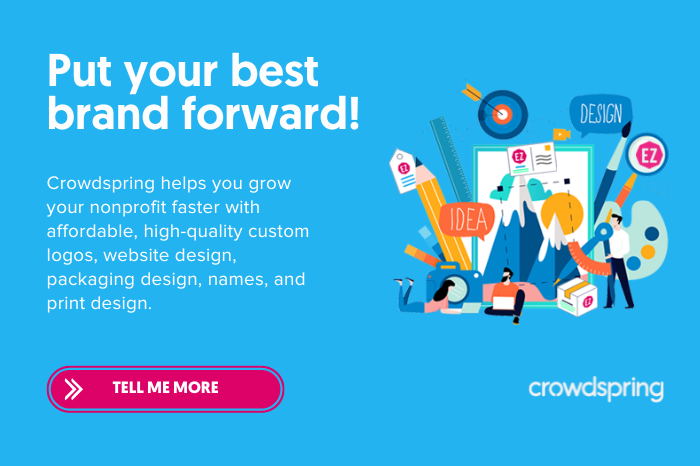 This article was originally published on August 29, 2011. It was most recently updated on September 14, 2022.