7 Powerful Ways to Humanize Your Small Business Brand
You'll find that brand authenticity makes it onto most top lists when it comes to leading branding and marketing trends. And, to little surprise.
Over the past few years, consumer demands have shifted significantly, with growing numbers of people wanting companies to provide unique experiences, honesty, and transparency. And, more than ever, since the beginning of the pandemic, consumers have made it clear that they want to support brands that care about the same issues they do.
For example, according to PWC, 53% of consumers considered company values when making purchasing decisions:
48% chose brands that supported local communities
50% wanted to shop with organizations that took responsibility for staff wellbeing
47% wanted to buy sustainable products
65% of consumers agreed that they wanted to see more diverse voices in brand content
45% said they would unfollow a brand due to too much self-promotion
But what do all these statistics signify for businesses looking to stand out?
They show that consumers want to support brands that are human, original, relatable, and, most importantly, user-oriented in every single aspect of their operations.
So how can you humanize your brand?
What does it mean to humanize your brand?
Humanizing your brand means being likable in communicating with prospects and customers by creating a brand personality and making memorable connections with your target audience.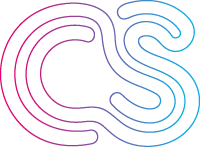 Here's how you can humanize your small business brand and examples of companies doing this successfully.
Ditch stock photography
There are multiple fantastic ways to use visuals to humanize your brand. But, if you can only implement one strategy from this list, it should be to remove all stock photography from your business website.
The truth is, stock photography is going out of style. This is a fact supported by statistical data showing that downloads of stock photos fell by 4% between 2019 and 2020. And there's a good reason this is happening: very few stock image creators understand what image marketers need to communicate their marketing messages.
So, if you want to ensure that your brand comes off as authentic, it's time to shoot some original photos for those high-impact areas of your site (like the hero section of your homepage).
Of course, you should still aim to commission images that are of high quality and that fit your brand's visual identity. However, don't just pay attention to technical performance. Make sure you use these visuals to say something original about your brand or products.
For example, show off your most popular products in authentic settings worn by real people.
Or, you could go in a completely different direction. For example, you could allow your brand's personality to shine through by employing fun illustrations, as done on the Sour Patch Kids homepage.
What's your brand's true essence?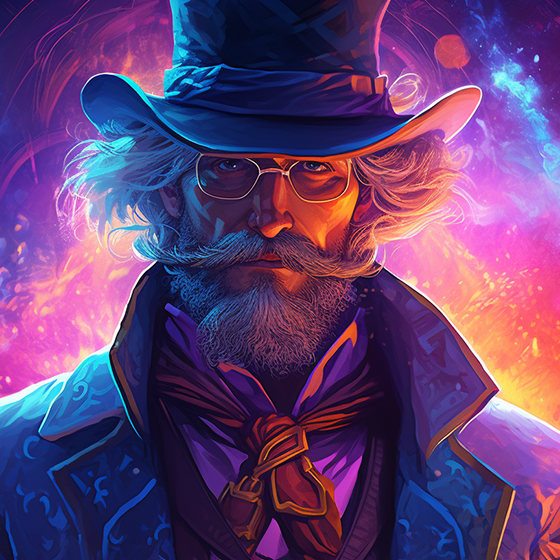 Discover your brand's unique character in just 3 minutes & unveil 15 key insights to make your brand stronger.
Start the free quiz now!
Use video
Another great strategy to employ if you're looking to show off the authenticity of your organization is to invest in video.
While, at first, this may appeal to be a costly tactic, data show that investing in video pays off. According to Wyzowl, consumers love it when marketers do this. In its latest report, the brand revealed that:
96% of people have watched explainer videos to learn about products
73% prefer watching videos to learn about products to reading articles
People are 2x as likely to share video content than any other content type
But what can you do to ensure that your videos show your brand as human, authentic, relatable, and worthy of consumer attention?
One thing you could do is infuse a dose of humor, as was famously done by Dollar Shave Club back in 2012.
Alternatively, brands can decide to go in a direction similar to ProofHub. This company uses video to allow the brand's founder to speak directly to its consumers.
Show off your brand mascot
Sometimes, the best way to humanize your brand is not to rely on humans but to come up with characters your target audience will be able to relate to. That's where mascots come into play.
Mascots are cute, easy to recognize, and capable of appealing to diverse audiences. They can also be memorable. Just think back to Microsoft's Clippy, the software assistant entire generations loved to hate. It remains strong in the memories of those who used computers in the late '90s.
If your goal is to make your brand relatable or authentic, the way to humanize your brand won't be to develop an intrusive cartoon character. You'll find that coming up with the right mascot character might help you attract consumers looking to support non-generic brands.
An excellent example of a business doing precisely this comes from Bay Alarm Medical. The brand's Grumpy Grandpa character is someone all of us can recognize. The human effect is made even more pronounced with the storyline of the explainer video, where Grandpa shows his reluctance to do what's best for him despite the advice of his loved ones.
Considering that Bay Alarm Medical's target audience consists of those taking care of seniors, this is a 100% relatable experience. And it just goes to show how well the brand understands the needs of its potential buyers.
Create real team pages
An alternative way to humanize your brand is to create an authentic About page that introduces the team standing behind your products and services.
To some, this may seem a bit boastful. But the truth is that consumers care about the people behind their favorite brands.
For example, research from Microsoft showed that 30% of consumers found great customer experiences dependent on knowledgeable and friendly customer service agents. And that's not all. Edelman's 2022 Trust Barometer found that as many as 80% of the general population believed it was important for CEOs to step up in conversations about prevalent societal issues.
With this in mind, it's not a bad idea to look for ways to use visuals on your website's About section to show the individuals who make up your organization.
One super-effective way to do this is to show off your team.
ClickUp, for example, does this by adding multiple photos from team-building events to its website.
Dress Forms USA, on the other hand, takes a step further. This brand gives web visitors a sneak peek at its headquarters with a genuine (un-edited) photo of its factory in LA.
And, if you want the humanity of your brand to stand out, you can do something similar to Impossible. This brand's authentic identity is built through a series of YouTube videos that show the founders and the brand's customers doing what they love most – going on adventures.
Shift the spotlight
Sometimes, the best way to show the human side of your company isn't to focus on yourself at all. Often, it's to shift the focus and shine a spotlight on your customers.
Your existing customers will have the exact needs and pain points as the audience you're trying to reach. So, by allowing these people to share their stories, you're effectively underlining that your organization cares about delivering an unmatched experience to its customers.
And, knowing that telling customer stories makes for a great tactic when trying to make your brand more authentic, relatable, and human, there are a couple of great ways to include them on your site by using visuals.
On the one hand, you can enrich your testimonials with engaging visuals, as done on Scoro's Case Studies page.
Or, if that doesn't seem like doing enough, you can take things a step further.
Brands like Rain or Shine Golf excel at using user-generated content to make their products appear more attainable. The images on this company's site show how versatile its products are and how easy it can be to make them a part of anyone's at-home golfing setup.
Don't be afraid to be emotional, different, or even wrong
Sometimes, the best way to humanize your brand is to show its vulnerabilities. After all, there's nothing more human than being imperfect.
So, if you're looking for ways to use visuals to prove to your audience that they can rely on your organization to deliver authenticity and transparency, it might be high time to address the issues that hit close to home.
For example, Thinx uses both language and imagery to address social issues it cares about, including menstrual equity and inclusivity, which feature heavily on the brand's site.
Or, you might even do something (almost) unheard of in the marketing community and address your past failures.
If you're looking for pointers on how to do this, look no further than KFC's "FCK" campaign. This series of ads did more than grab attention. It also managed to turn a dire situation around by cleverly combining the power of visuals and words and, most importantly, being honest with consumers.
Practice consistency
Finally, as you look for ways to humanize your brand – whether through visuals or copy – don't forget that the effect you're after will only be possible if you practice consistency.
Remember, branding is not a one-off activity. It's a never-ending journey that requires you to clearly understand what you want your audience to believe about your company.
Humanizing your brand won't happen overnight. On the contrary, you will have to work for months (even years) to ensure your audience doesn't see your organization as just another brand jumping on the latest trend of trying to appear relatable.
And, of course, don't hesitate to use all the tools you can – from your social media channels, email newsletters, media mentions, or even print. Every single touchpoint matters in shaping how your potential customers see you.