How to Start a Medical Marijuana Dispensary Business in 2023
Opening a medical dispensary is a great opportunity for entrepreneurs who aren't afraid to roll up their sleeves, cut through a decent chunk of bureaucratic tape, and hand over some cash upfront.
A dispensary will allow you to be a pioneer in what is soon to be a massive national industry. 
When considering how to start a business in the cannabis market, you will have many questions. People often ask:
How much does it cost to start a dispensary?
What are the legalities of starting a dispensary?
Is marijuana a profitable industry?
Where can I open a dispensary?
Our team has helped hundreds of businesses in the cannabis industry, including medical dispensaries. We've mentored and helped thousands of entrepreneurs to start, operate, and grow their businesses. And because we work with many clients in regulated industries, we've developed expertise in helping clients build strong brands without violating regulatory frameworks. This guide shares our expertise, insights, actionable tips, and best practices.
How to start a cannabis dispensary business: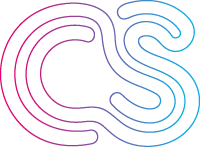 Let's look at what you need to know to get started.
First, some important industry metrics. The industry has been rapidly growing. According to Gallup, the percentage of young adults who smoke cannabis has increased.
Fourteen percent of U.S. adults use CBD. This figure grows to over 20% of those between 18 and 29.
The U.S. cannabis market is projected to reach $100+ billion by 2030. With states increasingly legalizing recreational use, dispensaries will likely have opportunities to expand their customer base.
1. Research the risks and eligibility factors
Understanding the legal risks
Despite the increasing number of states that have legalized medical (and recreational) marijuana use, there are risks. Marijuana is still considered illegal at the federal level.
Medical cannabis is classified as a Schedule 1 drug under the federal Controlled Substance Act.  This means that it's classified as a potential drug use product and can only be suggested, not prescribed.
There's not much case law on this topic, so dispensaries' true legal status (when it comes to federal law) is cloudy.
This can make it difficult for a dispensary to know how to stay within legal parameters, exposing your business to legal risks.
(This is one reason we suggest including a lawyer well-versed in this type of venture when building your team.)
Will your business idea succeed?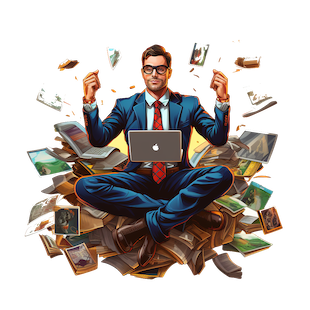 Financial risks
It's not news that opening a business takes a substantial financial investment. When considering cannabis retail, there are some additional challenges to obtaining the financial backing needed.
Securing funding in the cannabis industry has proven to be very difficult through traditional methods, and due to risks, most banks won't even allow you to transact your cannabis business through them.
This can mean operating your business on a cash basis, making you more susceptible to theft.
It will take some creativity, and perhaps the entire contents of your savings, to get the ball rolling.  The capital required to open a dispensary can be over $250,000 – $750,000.
Want a free how to start a business checklist?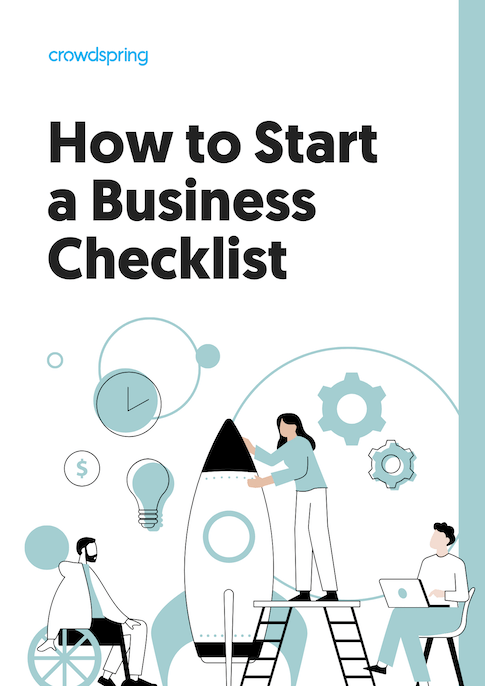 Our checklist is your secret weapon - turning the startup maze into a straightforward path.

We just emailed the checklist to you.
Eligibility
Are you qualified?  Local governments have a series of "must-haves" to apply to be a dispensary owner and red flags that will disqualify you immediately.
NORML has a good resource to look up marijuana laws and license requirements by state to get a full understanding of whether you are eligible and what you'll need. In general, a few standard requirements include:
Owner, investors, and license holders may not have any felony convictions
Dispensary location must be more than 500-1000 feet away from schools, churches, and other restricted locations (varies by state)
A complete business plan must outline property ownership, costs, business licenses, etc.
Compliance with all safety regulations
2. Research policies, legalities, licensing, cost, and location
So you are pretty convinced this is for you, but you have more questions.
This is the time to jump into research and answer those burning questions.
What are the laws in my state for dispensing and use?
Would state laws protect my business?
What are the costs associated with starting a dispensary?
What licenses and applications are required?
State Laws
State laws for cannabis use and dispensing vary.  According to the NCSL (National Conference of State legislators) as of June 24, 2019:
A total of 34 states, District of Columbia, Guam, Puerto Rico and US Virgin Islands have approved a comprehensive, publicly available medical marijuana/cannabis programs.  (See Table 1 below for more info.) Approved efforts in 12 states allow use of "low THC, high cannabidiol (CBD)" products for medical reasons in limited situations or as a legal defense. See Table 2 below for more information about those programs. Low-THC programs are not counted as comprehensive medical marijuana programs. NCSL uses criteria similar to other organizations tracking this issue to determine if a program is "comprehensive":

Protection from criminal penalties for using marijuana for a medical purpose;
Access to marijuana through home cultivation, dispensaries or some other system that is likely to be implemented;
It allows a variety of strains or products, including those with more than "low THC;" and
It allows either smoking or vaporization of some kind of marijuana products, plant material or extract, and
Is not a limited trial program.  (South Dakota and Nebraska have limited, trial programs that are not open to the public.)
Licenses, insurance, and taxes
Licenses
Paperwork. It's probably the least exciting part of starting a new business- but often the most important.
When starting a dispensary, you want that paper trail of protection.
So, what exactly is required?  That depends on where you live.
Let's take a look at California's requirements:
Seller's Permit: Like other businesses selling goods, individuals and startups interested in selling cannabis or cannabis products will need to register for a seller's permit. This is a basic prerequisite when applying for a cannabis dispensary license.
Cannabis duration license: There are two types. Temporary (up to 120 days) and non-temporary (which must be renewed every 12 months)
Cannabis dispensary license:

Nonrefundable dispensary application fees generally range from $1,000 to $5,000, with registration

 or annual fees typically between $5,000 and $20,000. 
To be approved for a dispensary license in Florida, you must have the following plans in order:
Business Plan
Cultivation Plan
Marijuana Processing and Manufacturing Plan
Employee Manual
Environmental Plan
Financial Plan
Fire Safety Plan
Inventory Control Plan
Recordkeeping Plan
Patient Education Plan
Product Safety Plan
Security Plan
Staffing Plan
Suitability of Proposed Plan
Transportation Plan
The license rates and tax fees vary state by state. Drastically.
For example, the licensing fee in Louisiana is $150, while New Jersey applicants must fork out a staggering $20,000.
You can see a full comparison of each state here.
Also, remember that most states require you to register your business if the trade name under which you operate your business differs from the legal name of your business.
For example, if your registered company is an LLC named Three Brothers, LLC, you cannot operate that business lawfully in most states if you're selling products under the trade name Three Tigers. That's because the registered name, and your trade name, are different.
Fortunately, this is not a difficult problem to overcome. You can simply register your actual trade name with your state (and or local government) by filing a "doing business as" (DBA) certificate. DBAs are also commonly called "assumed name," "fictitious business name," or "trade name." Here's a terrific resource that explains what a DBA is, the DBA state requirements, and how to file a DBA for your business in all 50 states and U.S. territories.
And remember to register your business.
The exact requirements for registering a business vary by state. For a quick, affordable, and simple formation experience, our unique partnerships with two of the best in the business ensure you're in capable hands. If you buy through our partners, we may earn a small commission.
Register any entity with our premier partner Northwest Registered Agent and pay just $39 plus state fees (includes one year of registered agent service, a business address, mail forwarding, privacy and much more).
Register any entity with our premier partner incfile and pay just $199 plus state fees (includes one year of registered agent service, compliance alerts, EIN business tax number, and much more).
Insurance
Business insurance is the best way to protect your hard work against fire, damage, and theft.
You'll want to protect your investment with the proper insurance:
General liability: typically required by landlords and at a state level. This protects against general damages and injuries.
Product liability: this covers inventory and dispensary equipment.
Medicine: Medicinal coverage protects inventory against fire or theft in your brick-and-mortar location and during transportation from the manufacturer to your storefront.
As this fantastic industry grows, so do the insurance companies willing to protect your business assets.
Taxes
Medicinal but not a prescription.
Because medical cannabis can only be suggested and not prescribed, it is not protected by FDA tax exemptions.
This means that the product must be issued a state tax. Check out a sampling of state tax requirements below, or check out a full list here.
3. Cannabis training
You now have a strong understanding of the risks and requirements of starting a dispensary.
You are eager and willing to jump in and get your hands dirty.
Before signing those application checks over — make sure you understand your product.
Educating yourself on various forms of cannabis, your customer base, and how your product will benefit them is essential.
Hemp Staff shares,
When customers come in, they may be anxious or nervous about trying medical marijuana. This is especially true if they have never used cannabis before. Your job is to both reassure and show them which products work the best for their problem.

Working at a dispensary means your clients need to learn to trust you and your knowledge. They gain that trust by purchasing products that you recommend that work. Therefore, you need to come to interviews prepared to give excellent advice and demonstrate your knowledge of the plant.
Consider taking a dispensary training course to grasp a firm understanding of the products you will be selling.  Doing so will educate yourself and your employees on cannabinoids and which specifically to recommend based on clients' needs.
Founded in 2007, Oaksterdam University was the first cannabis college with educational roots in 1995. OU boasts over 40,000 Alumni worldwide. The primary focus of their programs is a full-spectrum look at the cannabis industry from business to botany.  Oaksterdam prides itself on being a leader in training in the canna industry, emphasizing that this new emerging world of cannabis dispensaries can be both transformational and transactional.
4. Write a business plan
Studies show that entrepreneurs who take the time to write a business plan are 2.5 times more likely to follow through and get their business off the ground.
As we previously mentioned in how to start a business:
Traditional business plans have the following sections:

An executive summary. This section summaries the entire plan, so it is generally written last. Anyone reading your plan will read this first, so it's an important element.
An industry overview. This section gives a brief overview of the industry sector your business will operate in. It includes key players, industry trends, and estimates of industry sales.
Market analysis. This looks at the target market for your product or service. It has a breakdown of your market segments, their geographic location, and what their needs are. This section shows anyone reading that you have a thorough understanding of the people you plan to sell to or serve.
Competitive analysis. Who are your direct and indirect competitors? How do they currently meet your target market's needs, and how will you differentiate your product or services?
Sales and marketing plan. What is your unique selling proposition? How are you going to promote your business and persuade your target audience to buy? This section goes into detail on questions like these.
Management plan. This section outlines your legal and management structure. It shows who your leadership team is and what your staffing needs will be. If you plan to seek funding, you should describe your advisory board here, as well.
Operating plan. Your business location, facilities, equipment, and what kind of employees you'll need are in this section. Any suppliers, manufacturing processes, and any other operating details also appear here.
Financial plan. This section is for all things financial. There are three key financial documents of any business that go here: an income statement, a balance sheet, and a cash flow statement.
Appendices and Exhibits. Any information that helps support your business idea goes here, including market studies, legal agreements, photos of your products, and more.
A good business plan guides you through each stage of starting and managing your business. Check out Legally Rooted's comprehensive business plan for medical marijuana dispensaries.
And for additional actionable insights and free downloadable business plan templates, read this definitive guide on how to write a business plan.
Ensure that your business plan assesses your total addressable market to help you understand the opportunity better. Because this is a regulated industry, gathering this data shouldn't be difficult.
5.  Acquire funding
Financing any business can be a headache. Funding a medical dispensary can be a full-bodied migraine.
Because marijuana is still not legal at the federal level, it's more difficult for owners of medical marijuana dispensaries to apply for loans, merchant accounts, or other types of financing to cover operating expenses.
The cost of opening a dispensary varies depending on the county, city, and state requirements.
Startup investment averages between $250,000 to $750,000. This sum includes securing insurance, hiring employees, and renting a storefront.
If you've been fortunate enough to find an investor to hand over this kind of cash, congratulations! If not, don't fret — there are other options!
Is traditional banking an option?
In short, probably not.
Because of the federal illegality of cannabis, most financial institutions will not consider investing to protect themselves.
A dispensary is considered a high-risk venture, and even if you could find a financial institution ready to back you,  the increased costs and fees could quickly make doing business with them unprofitable.
Merchant Maverick explains:
Banks are insured by the Federal Deposit Insurance Corporation. A bank that works with companies that violate federal law will not be insured by the FDIC. This includes medical marijuana dispensaries. Instead of taking on this risk, most banks opt to simply avoid working with businesses in the cannabis industry.

There are also legal issues that a bank could potentially face when working with businesses in the cannabis industry. For example, a bank could be charged with money laundering for accepting deposits from a medical marijuana dispensary. Although the odds of this law being enforced are slim, lenders simply don't want to take that risk.
Alternate Funding Options
If you find yourself being turned down by banks and other financial facilities, you will need some alternative ways to start your business.
Sure, funding can be more challenging to acquire, but as hundreds of small business owners can attest, it is possible!
You just may need to get a little creative!
Equity Funding
Equity funding is gaining popularity as the canna market continues to increase.
Equity financing is the process of raising capital through the sale of shares.
Companies raise money by selling ownership shares in their company in return for cash. Equity financing for your new business can come from many sources, such as personal friends, family, and investors.
Fundera shares three main types of equity funding: Venture Capital, Angel Investors, and crowdfunding.
Venture Capital

There are a handful of venture capital firms that focus specifically on cannabis startups, including Snoop Dogg's Casa Verde Capital. If you're beyond the seed funding stage, then these firms can be worth a try. New Cannabis Ventures has a list of VCs, and a quick Google search can also turn up some results, too.

Angel Investors

Just like there are plenty of VC firms looking to invest, cannabis has peaked the interest of angel investors, too. To find your angel, you can start by checking out AngelList, which actually has a section dedicated to helping startups find angels who are interested in investing in marijuana. An offline option is to try tapping your network or any angels you may have previously worked with to see if they can point you in the right direction. Cannabis industry conventions and meetups also exist, and it never hurts to attend some and see who you connect with.

Crowdfunding

Crowdfunding has recently arisen as a popular option for funding startups. The two most well-known platforms are Indiegogo and Kickstarter. Indiegogo, for one, has approved some cannabis companies to raise funds on their platform. StartEngine, a lesser-known platform, has also approved weed startups. Finally, there are a couple marijuana-specific platforms, including CannaFundr and Fundanna.
Debt Funding
Startup costs funded by debt, be it loans or business credit, can be tricky to secure – but new alternative lenders have assisted entrepreneurs in getting the funding they needed.
Personal Loans
If you have a good credit score and a steady income, you may qualify for a personal loan to help with start-up costs.
Personal loans are the option many startups choose because the industry, time in business, and usage of funds aren't taken into consideration for loan approval.
You will, however, have to disclose how the funds will be used.
Credit Cards
A business credit card is a good (but very expensive if you don't pay it off monthly) option. They can be used to pay recurring expenses, cover an emergency, or pay startup costs.
The bottom line
Opening a medical cannabis business can be very lucrative, but managing its finances can be challenging.  There is good news, though! It's possible to get the funding you need, and as the industry grows, so will investors' willingness to see that growth benefit them directly.
6. Build a team
Running a successful dispensary relies on more than modern decor and a great product selection.
As Henry Ford said, "If everyone is moving forward together, then success takes care of itself."
When building the best team possible at your shop, you need to consider two types of individuals – your professional support that works behind the scenes and your day-to-day staff.
If both groups are trustworthy and skilled, you will be on the fast track toward success!
Professional Support
Your dispensary will have many moving pieces that require support your clients will know nothing about.
As the business owner, your most critical interest is ensuring everything is done correctly with your I's dotted and t's crossed.
As with most businesses, two of the most vital people to add to your team are a lawyer and a CPA.
Blogger Dave Emmett writes,
Knowing how to open a dispensary can be challenging; it often requires that you deal with a lot of red tape, and it helps to have someone who can make sure you're doing things by the book.

Speaking of books, given that dispensaries must adhere Asto specific tax codes, it's best to hire a trained professional to keep an eye on the numbers.

Many dispensaries hire a compliance officer, as these individuals make it their business to follow all regulations to the letter.
Day-to-Day Operations
The dispensary's front end, which helps clients, is equally as important.  You should employ the following to help with day-to-day operations.
Budtenders: Budtenders must be qualified to work in a dispensary and have a wide range of cannabis knowledge. To provide customers with a positive experience at a dispensary, budtenders must demonstrate their knowledge of strains, cannabis products, and medical use.
Managers: Aim to find someone who has experience in the cannabis industry.  They should have a passion for the industry and be someone who can manage your team when you are not around.
Administrative Assistant: bookkeeping, accounts payable and receivable, or in-house IT.
Security: Security detail is required by some states, but a good idea for all.  Security will protect your employees, customers, and investments.
Board of Directors/Influencers:  When adding trusted business associates to a board of directors, consider adding a physician to oversee the entire patient care process.
7. Secure a location
When it's time to find the perfect business location — understand that when it comes to dispensary real estate, "perfect" will be synonymous with "compliant."
As with most things cannabis-related, compliance codes vary from state to state.
Renting vs. Buying
Renting, for now, is a popular choice among cannabis entrepreneurs.
Why?
Because of the ever-changing environment of the marijuana industry, a compliant property might not be in two years.
A compliant property means different things in different places. Even when you find a property within regulation, you must be upfront with the landlord about your plans to open a dispensary there and know they might not be supportive.
Location
When searching for a place to open your dispensary, consider whether it is convenient for potential customers.
Resources to find a property
With the rise in this industry, real estate agencies and brokers specialize in finding cannabis-friendly corporate spaces.  Utilize some of the resources below to find a space that may work for you
8. Branding and marketing your cannabis dispensary
Brand identity
The cannabis industry is transitioning from what was considered a "black market" to now a legitimate medical need. Part of that transition is getting the branding right in a way that presents medical dispensaries in an accepted and celebrated space.
If your dispensary business will get noticed, you need to consciously develop your brand identity.
How much is a great logo worth to your business?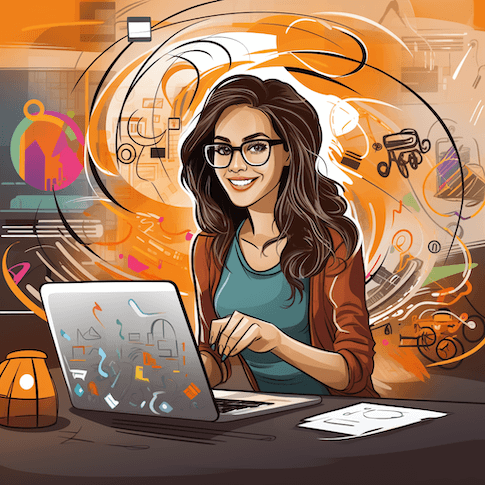 Answer 5 quick questions & gain 15 valuable insights to drive customer loyalty and business growth.
Start the free quiz now!
As we've previously discussed,
…your brand is your company's public identity. Ideally, your brand should embody the best (and most essential) attributes of your company.
Here are a few questions to guide you as you think about your brand:
What personality do I want my brand to project?
Who will want to buy my cannabis products?
What can customers get from my cannabis products that they can't get anywhere else?
What makes my brand unique? 
What is the most important part of my customer's experience?
Your answers to these questions (and others like them) will build your brand's core. All of your future branding decisions should expand on these ideas. Your business name, your business logo, your website design, how you design the exterior and interior of your dispensary, and everything else visual about your brand should all grow from the concepts you lay out here.
And if your dispensary is vertically integrated with growing facilities or you have a choice of products from suppliers, be sure that the cannabis and CBD packaging in your dispensary is high quality.
So, take the time to think – think – about your brand from the start. And maintain that brand as your dispensary business evolves and grows. This consistency of brand personality (and the quality of your products) will keep loyal customers returning.
Website
Your website is one of your dispensary's most important ambassadors. As we explained previously:
Today, it's impossible to reach most customers without a website. This is especially true for new small businesses and startups trying to compete in an increasingly noisy world. but it's also true for even established companies.

Don't believe me? A recent study shows that 97% of consumers research their purchases online before they buy something.

Your website is a crucial component of your marketing and branding strategy.
So, put this vital business tool to work for your business. Start by ensuring that your website design truly embodies your brand. Visitors should be able to understand who you are and what your brand is about as soon as they arrive.
Your website's visual design and marketing copy should project your brand's voice and identity. Here are some suggestions:
Use your brand's colors.
Prominently feature your logo.
Share your philosophy as a dispensary.
Write copy with your target consumer in mind.
In addition to serving as a brand ambassador, your website is also a great venue for attracting a wider customer base.
Finally, a strong website design will lend credibility and legitimacy to your business. Make sure you're using your website to its fullest capacity.
To learn more about great website design, check out Grow Your Small Business With These 7 Website Design Best Practices and 11 biggest web design trends for 2022.
Marketing
As the cannabis industry grows rapidly, keeping current with the constantly changing federal and state regulations can feel overwhelming.
Advertising regulations are strict, and many marketing platforms restrict or outright ban cannabis advertisements due to the substance's federal status.
The popular website Leafly, put together a state-by-state guide to cannabis advertising regulations that should help cannabis businesses adhere to the guidelines set forth by the state they're operating in and any states they want to advertise.
9. Open your doors!
Congratulations! You have considered the risks vs. benefits, shelled out the cash, hired the right people, and begun advertising your medical dispensary within the community! Now is the time to open a shop!
Hosting a grand opening is one of the best ways to launch your business forward from the start.
When hosting a grand opening, consider offering the following:
Meet the Team
Patient Education
Product Information
Sales & Specials
Meet The Team
You spent significant time gathering the best team for your clients.
Introduce them.
As we mentioned earlier, acceptance in the community is a vital step in your business's success. Meeting your team and providing information will make your business even more approachable to those in the community who are unsure.
Show your passion for the industry, commitment to medical standards, and cooperation with community and law enforcement rules and regulations.
You may be surprised how quickly you gain support.
Patient Education
Consider Patient education on popular topics your audience may be interested in learning about.  This is an ideal time to learn more about your patients and grow e-mail and prospect lists.
These may include qualifying for medical marijuana, purchasing cannabis from your store specifically, what products would work best for them, and the most up-to-date research on cannabis.
Sales & Promotions
Most consumers would say their favorite part of a grand opening is the steals, deals, and today-only promotions.
Deliver, and deliver well. You get one chance to make a first impression. Make a great one. You will likely gain a life-long customer.
Commercial competitors routinely offer all new customers 50% off their first order and free shipping or delivery.
There's no doubt that starting a medical marijuana dispensary business is hard work.
But with planning and hard work, you can pioneer this rapidly growing industry.
Resources
Cannabis Real Estate Consultants