How to Start a Successful Consulting Business in 2020: The Complete 10 Step Guide
You've put in the hours. You've paid your dues.
And now all that effort has paid off – you're the expert.
So, what's your prize at the end of the day?
For some, it's enough to know that you're great at your job. But others, like you, yearn for something more.
Admit it – you've thought about starting your own business.
Flexible hours, being your own boss, and living life on your own terms; not to mention setting your own fees…
You can directly benefit from all of the time and effort you've put in.
Life as a consultant has a lot going for it. So, why are you still working for "the man"?
If you're like many would-be consultants, you're just not sure how to get started.
Navigating the transition between a salaried employee and running your own consulting business can be tricky. People often ask:
How do I get clients for my consulting business?
Can I start a consulting business while working full time?
How do I become a small business consultant?
How do I market my consulting business?
How much should I charge for consulting?
If you're ready to take the leap, we're here to share everything you need to know to get started.
How to Start a Consulting Business in 10 Steps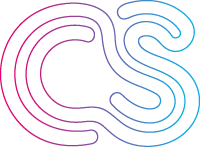 Step 1
Choose Your Niche
One of the keys to success as a consultant is identifying and embracing your niche.
You know a lot about marketing or finance or... whatever.
But, so do a lot of other folks.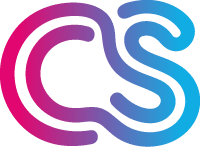 It will be much easier to differentiate yourself from all of those other generalized consultants if you specialize.
Think about it. If you had lung cancer, would you go to a general practitioner or an oncologist specializing in lung cancer? You'd go to that lung cancer specialist – because they're the best chance you've got to solve your unique problem.
The same is true for businesses that need consultants. They will spend their hard-earned money to pay your fees. And, they want some degree of assurance that they're going to get their money's worth.
Knowing that you're an expert in their issue will boost their confidence in your ability to get the job done.
Consultants who are specialists will appear most qualified to help and will be most appealing to the clients with those challenges. Dana Anspach, certified financial planner, consultant, and retirement expert, explains:
Don't try to offer something to everyone. You will be a far more successful consultant by applying your expertise to a niche market that needs what you have to offer. In this way, you can tailor your services, so they add value to a specific group of people or businesses.
You may find that your niche reveals itself easily. It may be the area in which you have the most expertise in your field. Or, it may be the niche that you find most fun and exciting.
For example, in our definitive guide on how to start a successful clothing brand or clothing line, we suggest that aspiring apparel entrepreneurs choose their niche. It's impossible and expensive to please everyone and do everything.
You have the same challenge: how to focus your energies on an area (or multiple areas) where your strengths and experience can bring the most value to your clients and prospects.
But, if you're struggling to identify what your niche might be, consider these techniques for narrowing it down:
Identify any underserved specialties in your field.
Determine which areas in your field clients struggle with the most.
Ask yourself if your unique background provides you with a rare area of expertise.
You've probably informally helped friends already to solve their business problems. What areas have you focused on when working with your friends?
Whatever niche you choose, don't make the mistake of trying to be the right fit for every single client. Choose your specific calling and then market your skills to that niche audience.
Most likely, you've already taken steps to unearth the areas where you're a true expert. Here's how Mandi
Ellefson, CEO of The Hands-Off CEO, started her consulting business:
I had a design company where we did branding and web design. I spent so much time working in the business that it really couldn't work for me. I felt like a slave for the business. I wanted to work on the business to scale it.

I was not able to remove myself from the business at all. It was dependent on me and I really wanted this company to be generating income without me. But it wasn't anywhere close to doing so. So I had to figure out how to scale the business without working more in the business. In the process of doing that, I had a lot of success and started building processes around how to do that. And as a result, I sold my company and started a consulting business to help others do the same thing.
Maybe what you're already doing inspires you. Or you can look at the following areas:
Accounting consulting. Every business needs accounting. Accounting consultants help businesses with financial needs.
Advertising consulting. To help businesses with their online and offline advertising campaigns.
General business consulting. Coaching and general business consulting to help business owners overcome a variety of obstacles.
Business writing consulting. Too many business owners are poor writers. Consultants can often teach business owners to write better, or shadow write for them.
Career consulting. Many people are in transition and career consultants will always be in demand to help people find the next best thing.
Communications consulting. Helping teams to better communicate with each other and helping companies to better communicate with the market.
Computer/technology consulting. Helping clients with software and/or hardware issues.
Editorial services consulting. Helping businesses to create newsletters, annual reports, press releases, etc.
Human resources consulting. Many small businesses can't afford to hire full-time HR staff. HR consultants can help to fill that gap.
Insurance consulting. Everyone needs insurance but it's incredibly difficult to know what to get and how much to pay. That's where good consultants can help.
Marketing consulting. Few business owners understand marketing. Yet they still need to create a marketing plan, develop strategies, and execute.
Public relations consulting. Few business owners know how to engage the media. Experienced media consultants can shine a brighter light and help companies break out from the crowd.
Taxes consulting. Everyone must pay taxes. A tax consultant helps businesses pay the least amount of tax possible.
Communicating directly to the leads who need your area of expertise will deliver the best results.
Step 2
Define Your Services
Consulting is a broad and potentially vague concept.
But clients don't pay money for vague promises.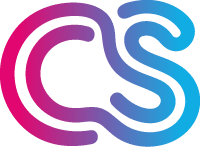 If you want your business to succeed, you need to show your clients the specifics of what you will offer – and deliver.
That starts with you defining your services and deliverables.
You can start by brainstorming the general services you'd like to offer. But, it's important that you nail down the specifics before you work with any clients.
This is vital for three reasons:
You need to be able to articulate your offerings to potential clients in order to convince your potential services that your services are valuable.
You'll need to charge fees that let you run a sustainable business.
Specificity helps to set realistic expectations for your clients.
This last point benefits both you and your clients. Your clients can make comfortable, informed decisions. And, you can avoid being taken advantage of.
Tim Berry, entrepreneur and business planning evangelist, advises:
Expect scope creep—clients asking for more after they've agreed on deliverables and price—and deal with it delicately, suggesting the extra work needs extra fees. This is one of the toughest problems you'll have, and there are no easy solutions.
While you can't prevent "scope creep" entirely, being clear about exactly what a client is paying for upfront (and getting it in writing) will help to set realistic, workable boundaries both parties can agree to.
As a consultant, your services and deliverables are the core of your business. Once you know what you'll be offering to your potential clients, you're ready to move on to the next step – developing your brand identity.
Step 3
Develop Your Brand Identity
Brands are not just for big corporations.
In fact, brands are even more important for small businesses like independent consultants.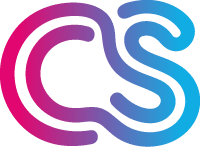 Branding provides a reassuring level of professionalism that very small operations may struggle to establish.
So, don't think you can afford to leave your brand identity to chance.
As we've previously discussed,
…your brand is your company's public identity. Ideally, your brand should embody the best (and most essential) attributes of your company.
The importance of your brand identity cannot be understated.
Consultants must be viewed as credible experts in order to gain their clients' trust. A weak brand identity will undermine that credibility.
Mandi Ellefson, a successful consultant helping small businesses to improve their growth and revenues, explains:
We believe that good design is good business. But most business owners are not designers. They're not marketers. They may or may not know what good design is but they're not necessarily the person who can create it.

You absolutely have to elevate your brand. If you want to charge higher fees, if you want to attract a certain level of clients, you have to project a certain image. And if you have a sloppy website, one that looks like it's from the 1990s and a nasty pixelated logo, you won't attract good clients or project a professional image.
Good design is good business not just for your clients, but also for you. The Forbes Coaches Council explains it this way:
Being a credible mentor for clients is key to achieving success in the industry. Your reputation relies on whether your clients trust in you and the services that you offer them.
In other words, you've got to walk the walk and talk the talk.
We asked Mandi Ellefson who often works with consultants and agencies, to illustrate with an example:
I work with B2B service businesses and lots of agencies with revenues in the multiple six and seven-figure range. One of their biggest challenges is attracting better quality clients.

They typically have a pretty good number of clients, but they want to attract better quality clients.

In order to do that, you need to be able to sell with your current skills your current assets.

But if you're currently selling $10,000 projects, what will it take to be able to sell a $20,000 dollar project?

To be able to sell a $20,000 dollar project, you have to be able to articulate the value in a different way and design can help you do that.
So, before you hit up your first networking event, ask yourself these important questions:
What identity/personality do I want my consulting brand to project?
Who will want or need my services?
What can clients get from my services that they can't get anywhere else?
What can clients get from working with me that they can't get anywhere else?
What are my brand values?
What is the most important part of my clients' experience?
Your answers to these questions (and others like them) will build the core of your brand. All of your future branding decisions should expand on these ideas. Your company name, your company logo, and your website design should all grow from the concepts you laid out here.
So, take the time to think – really think – about your brand from the start. Consulting is a fast-growing industry. But, it's the consultants with authentic brands that will survive and thrive.
You can learn more about the nuts and bolts of establishing and maintaining consistent brand identity in Grow Your Small Business with Consistent Branding.
Step 4
Fill In the Business Blanks
Once you define your brand, you can begin to think about the vitally important details of actually starting and running a consulting business. Between choosing a business structure, pricing, licensing and permits, and business plans...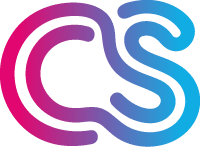 There's a lot to think about.
First, you will need to choose the legal business structure for your new consulting business. Sole proprietorship or LLC? Incorporate or register a partnership?
An experienced business attorney can help, but here are the basics.
A sole proprietorship is the "most basic type of business to establish" according to the SBA (Small Business Administration). You are the sole owner of the business; and, as such, are solely responsible for the assets and liabilities accrued by the business. This may be just the ticket for your brand new, consulting business as it is also the easiest to set up.
If you're interested in a little more protection, an LLC (or Limited Liability Company) may be a better fit. The LLC business structure provides the limited liability features you would find in a corporation. The Small Business Administration has all of the details about these common small business structures and others.
To learn more about corporations, partnerships and other legal mistakes people commonly make when setting up a small business, take a look at our post and video: 10 Legal Mistakes That Can Destroy Your Small Business And How To Avoid Them.
After you determine your business's legal structure, you'll need to file the necessary paperwork.
The U.S. Small Business Administration tells us that some form of license or permit is necessary for virtually every type of business. Their website has all of the info you need to find out what sort of license or permit you'll need to start a business in your state.
Also, remember that most states require you to register your business if the trade name under which you operate your business differs from the legal business name.
For example, if your registered company is an LLC and is named Three Brothers, LLC, you cannot operate that business lawfully in most states if you're selling products under the trade name Three Tigers. That's because the registered name, and your trade name, are different.
Fortunately, this is not a difficult problem to overcome. You can simply register your actual trade name with your state (and or local government) by filing a "doing business as" (DBA) certificate. DBAs are also commonly called "assumed name", "fictitious business name", or "trade name". Here's a terrific resource that explains what a DBA is, the DBA state requirements, and how to file a DBA for your business in all 50 states and U.S. territories.
Legal details squared away? Then it's time to think about the specifics of your business. Entrepreneur contributor Toby Nwazor advocates for creating a business plan:
Any experienced entrepreneur knows a company without a business plan is like a fish without water. The plan does not need to be lengthy at first. Rather, it should be one or two pages, identifying the key elements of the clothing line's business strategy.
Your business plan should include (at minimum) a statement about your consulting brand, a general description of your services, and a strategy for how you plan to sell them.
For more information about how to create a business plan, the Small Business Administration has you covered again. Click here to see their complete guide to writing a business plan.
Plan ahead for all of the necessary legal and logistical business considerations and you'll create a strong foundation for your consulting business's successful future.
Step 5
Crunch the Numbers
When starting any new business, it's important to understand the numbers.
But not all numbers are equally important to all businesses.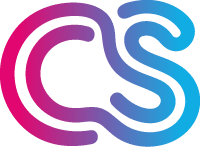 For a consulting business, you'll obviously want to track your sales and profits, but there's so much more to think about before you can get there. You've got to start at the beginning –  with your start-up costs.
These costs may include:
your brand design (logo, business cards, and website)
any license or permit fees
deposits and rent for a physical work location (if you plan to lease your own workspace)
basic infrastructural costs like phone and internet service, scheduling and invoicing software, etc…
marketing and advertising costs
Once you know how much it will cost to get started, compare that with the funds you actually have. Then plan how you'll make up any difference. (See section 9 below to learn how to find a partner or investors.)
Running smart calculations to determine how much it will cost to run your business, will allow you to plan ahead and think about pricing.
Setting Your Fees
To create a smart and effective fee structure, you have to start by knowing how much it costs you to run your business (your operating costs).
While there may always be unexpected expenses, your rent, phone bill, internet fees, invoicing software subscription or membership fees, annual taxes, supply costs, and employee salaries (if any) should all be taken into account.
But, your operating costs are only a starting point. It's important to bake some profit into your fees as well. Otherwise, it will be difficult to sustain your business over time.
You may dream of owning your own brick and mortar agency – or maybe you fantasize about working from a home office or even traveling while you consult with clients around the world. Either way, in order for a consulting business to scale and grow, you must charge rates that support the style of business you choose to run.
There are a number of different strategies you can employ to achieve this goal. This article by Andrea Coutu of Consulting Journal, will walk you through your options.
Once you've done the math, it's time to start considering the less-tangible aspects of pricing – competitor pricing and perceived value.
The Competition and Perceived Value
Your potential clients are most likely doing research – and they're considering your competitors, too. Consciously or not, they are gathering data about what they think services like yours should cost.
That means you need to be aware of what your competitors are charging, too.
You might feel that your services are worth more, or that you want to charge less, than your competitors. And that's okay.
But, if you're completely unaware of what your competitors charge, you may miss the mark entirely  – either costing you profit if you charge too little or sales if you charge too much.
Perceived value is the amount that a customer thinks a service (or product) is worth.  And, your competitor's prices are a part of that perception. But, not the whole picture.
Your time has value, and you need to make a living wage. But, your clients won't care about that. They will care about the tangible results that your services deliver for their business. The more they stand to gain, the higher the perceived value.
Your branding can influence how your product is perceived, as well.
A classy logo and high-end brand positioning will lead to a higher perceived value than discount brand positioning.
So, remember to consider your brand and your competitor's pricing when creating your own pricing strategy.
For more information about setting your fees, check out this online mini-course by Consulting Journal.
Step 6
Build a Web Presence
Your website is one of your consulting brand's most important ambassadors.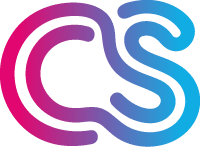 As we explained previously:
Today, it's impossible to reach most customers without a website. This is especially true for new small businesses and startups trying to compete in an increasingly noisy world. but it's also true for even established companies.

Don't believe me? A recent study shows that 97% of consumers research their purchases online before they buy something.

Your website is a crucial component of your marketing and branding strategy.
So, put this vital business tool to work for your consulting business.
Start by ensuring that your website design truly embodies your consulting brand. Visitors should be able to understand who you are and what your brand is about as soon as they arrive.
Your website's visual design and marketing copy should project your brand's voice and identity. Here are some suggestions:
Use your brand's colors.
Prominently feature your company logo.
Write marketing copy with your target audience in mind.
And, showcase your personal consulting style.
In addition to serving as a brand ambassador, your business website is also a great venue for showing off your consulting success stories to a wide audience.
Consider sharing testimonials and case studies from past satisfied clients. You may even want to incorporate an online store into your website to sell your books or proprietary consulting tools (more on that below)
Finally, strong website design will lend credibility and legitimacy to your business.
And don't worry that you have a brand new site and consulting practice. You can overcome that obstacle too. Mandi Ellefson, CEO of The Hands-Off CEO, told us that:
I could take a brand-new company and spin up a website and a logo and make it look like they've been around for 10 years. I remember doing this for a consultant and because I helped him create this brand image for him, he was able to book himself a solid list of clients in a matter of a few months.
To learn more about great website design, check out Grow Your Small Business With These 7 Website Design Best Practices and 7 Modern Web Design Trends for 2019.
Step 7
Create a Sales Plan
There's more to a consulting business than getting a logo and creating a website.
Your new business is (sadly) not like the field of dreams.
You will need a sales strategy to bring in, and close, clients.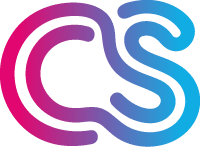 And, since a consultant is often the only member of their team, you'll need to get comfortable with selling… well, yourself.
Your sales plan will be the difference between success and failure.
And, this is where some practice will help you.
Take time to develop and rehearse your "elevator pitch" until you can deliver it comfortably and confidently. This 20-30 second explanation of what you do should be intriguing and dynamic.
Check out MindTools' guide to Crafting an Elevator Pitch.
You'll also want to practice overcoming objections. No matter how great your services are, clients will always have reservations – after all, their money is on the line.
So, brainstorm as many possible objections as you can think of.  Then practice putting those concerns to rest.
You'll want to develop both an overall sales strategy and a list of day-to-day tactics that will keep your sales efforts moving forward.
When you're a one-or-two-man show, it's easy to let active selling fall to the wayside. But, the reality is that you don't have that luxury.
If you're not selling your services, there's a good chance that no one is. So, you'll complete your current contracts to find an empty calendar and no income looming ahead of you.
Make sure to make sales a part of your day every day.
You'll be writing many client proposals.
Client proposals are your chance to show how you can help your client solve their problems. You'll need to be clear about the scope of the project, the services you provide, what you'll charge for the services (your hourly rate and/or whether you'll work on a retainer basis), the deliverables, and the time frame. And be sure you show how you and the client will be able to measure the results.
Selling Online
You may be wondering why on earth you'd need an eCommerce store. And, maybe you don't.
But, if you've written a book in your field of expertise or you have your own proprietary consulting materials, you may want to consider making those resources available for purchase online.
Passive income can be handy for bolstering your bottom line and an important safety net for lean seasons.
So, here are a few things to consider if you decide to supplement your consulting income by selling online.
Most template-based web design services offer some form of e-commerce functionality. And some, like Shopify, are built specifically for e-commerce. But, think carefully before you decide to use a template-based service like Shopify.
Remember how important your unique branding is? The templates on those e-commerce sites are available for every other new consulting brand to use, as well. As we mentioned previously,
It's not enough to have a website… You also want to be sure that your site's design is unique and that it showcases your products and you.

Just like your logo, your web design should start with your personal brand. A well-designed website will expand upon and support the values and personality traits that you've identified as being core to your business. If web design is not among your many DIY skills, know that there's help available.
There are self-hosted open-source e-commerce services available that allow you to use your own uniquely branded website with their e-commerce functionality.
Check out services like WooCommerce, Magento, and Open Cart. Not only can you use your own original web design, but they also scale easily alongside your business as it grows.
Step 8
Spread the Word
You may be an awesome consultant. But, if you're not marketing yourself no one will know it.
Marketing your business is the only way to ensure that you have a steady flow of clients. It's time to focus on getting the word out about your awesome new consulting services.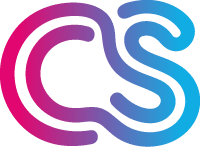 One of the most effective ways to build a reputation and gain clients is to share your expertise with as many people as possible.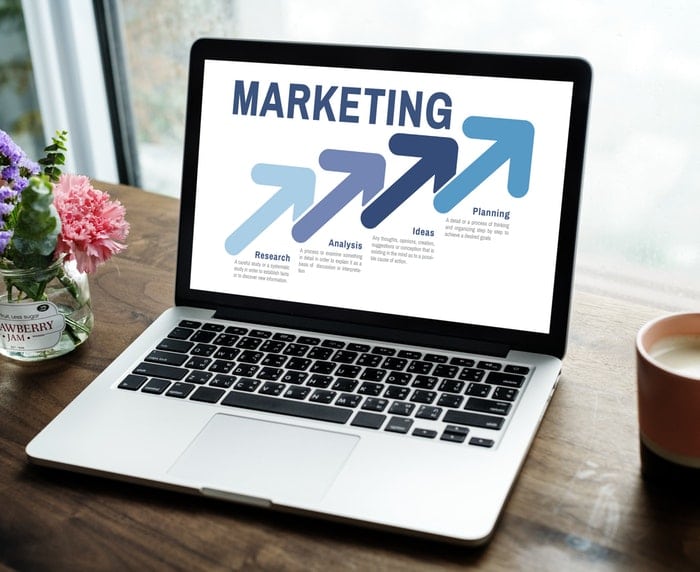 John Jantsch (marketing consultant, small business marketing speaker, and bestselling author) suggests:
A central part of your prospecting should be aimed at getting in front of groups with your message…. get to just about any podium you can in the beginning. You'll find that speaking leads to more speaking and more speaking leads to better speaking and better speaking leads to clients.
Networking at industry events attended by your clients may also serve you well.
Whenever you make personal appearances be sure to carry business cards and brochures in case attendees want to learn more about your services.
The experts at Entrepreneur recommend that consultants include the following information in any marketing brochure.
A clear overview of your services
An explanation of why you are the best
A few reasons why you should be hired
A brief biography with relevant info
Some indication of who your other clients are
Content marketing is also a great fit for consultants.
You may consider writing an ebook about your particular field of expertise. And, blogging is another effective content marketing strategy.
Don't give away all of your secrets, of course. But, do be sure to offer valuable information from your unique perspective. Blogging and ebooks are great ways to establish authority, build your organic search ranking through strong SEO practices, and collect email address leads.
Social Media
As a new, up-and-coming business owner, you'll also want to take full advantage of the inexpensive and easy exposure that social media marketing offers you. As we previously explained,
Social media… enables you to build a social rapport with current customers, while building low-pressure relationships with future buyers.
Maintaining (at a minimum) a Twitter, Facebook, and LinkedIn presence will help you build an audience of devotees. Make it easy for visitors to see what your consulting services are all about by posting tips and observations, and sharing any articles that you may have written.
Establish yourself as a subject matter expert and build relationships with current and future clients by maintaining an interactive presence. This will reassure your audience that you're accessible, knowledgeable, and reliable.
Consider using a social media management tool (like Buffer) to schedule all of your social media posts ahead of time. This will allow you to build your day around your clients, instead of your social media posting schedule. But, it's still important to check in regularly so that you can respond to any client inquiries.
And consider micro-influencers, who can help you in the early days. Aligning your brand with others who target your audience can help build credibility and growth.
The good news is that once you've acquired your first few clients, marketing can get easier.
A recent marketing strategy study for consultants revealed that "43.7% of consultants said that referrals were their highest-earning money-making marketing tactic" in 2018.
Don't be afraid to request referrals from your happy clients. They can be your most valuable marketing resource.
When you're first starting out, it's wise to cover as many marketing touchpoints as possible. Over time you'll learn what works best for you.
Step 9
How to Find Partners or Investors
One of the biggest challenges for every new business is saving enough capital to sustain and grow the business.
In a perfect world, we could all fund our own business ventures without any outside help. But, the truth is that most people can't do it alone.
This is where business partners or outside investors can make a real difference.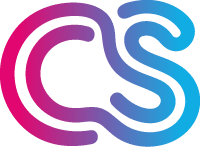 As with any aspect of your business, start by giving the matter some serious thought. Here are a few questions to get you started:
What do I want to gain from this partnership or investor?
How involved do I want them to be in the decision-making processes?
Am I looking for a long-term or a short-term relationship?
In any relationship, it's important to know what you're hoping to gain.
Partner and investor relationships can come in a multitude of forms. Are you simply looking for someone to invest capital? Or are you looking for leads, someone to split costs with, or exposure and success-by-association with an established brand?
Only you know what is most useful for your business, pick the business partner you think makes the most sense. But, you should absolutely know what your goals are before meeting with any potential partner or investor.
Once you've determined what your relationship goals are, it's time to start thinking about the type of relationship that will best meet those goals.
Here are some options for you to consider…
Crowdfunding
Crowdfunding sites like Kickstarter and Indigogo offer the opportunity to raise money from a crowd of anonymous strangers.
These fundraising projects are easy to set up and allow you to raise cash without granting any one investor or partner any influence over your consulting business. You will, however, need to follow through on any promises made to your backers.
As we previously pointed out,
Reports have shown a consistent increase in crowdfunded investments since the great recession in 2008. In a recent study on the Crowdfunding Industry, World Bank predicted that the crowdfunding market could increase to between $90 and $96 billion, which is approximately 1.8 times the size of the global venture capital industry today.
If you want a true business partnership, crowdfunding may not be the choice for you. And it's often not a good fit for consulting businesses.
But each business, including consulting business, is unique. If you decide to give crowdfunding a try, check out Design Tips From the World's Most Successful Crowdfunding Campaigns.
Angel Investors and Venture Capitalists
Angel investors and venture capitalists provide a more traditional route to raise funds for your new consulting business. If you're aiming to create a consulting agency instead of going it alone, they may be an option worth considering.
But, you'll need to work hard to sell business investors on the financial viability of your business.
This is especially true at the beginning. Few investors are willing to invest early in a consulting business.
On the other hand, if you have a successful consulting business that you're looking to scale, it will be easier to find interested investors, especially if you're consulting in the technology space.
But be prepared for investors to expect to play a large role in your business.
After all, these investors are investing their money in your consulting business in the hopes that they will make a return on that investment. So, they'll want to be sure that you're running your business in a way that is likely to ensure that return.
Partnership
Business partners can come in many forms. A true business partnership occurs when both partners invest equally in the success of the business. Both partners devote equal finances, resources, and labor into making the business work.
But, if you don't already have a deeply committed partner by your side, you can also establish more casual or temporary partnerships with existing brands or other consultants.
Look for brands or consultants that are complementary to your services rather than competing for your business. And, make sure that you share the same goals for your partnership.
Here are two examples…
Example #1
Who: Partner with a consultant in a related field.
What: To offer your complementary services as a team.
Why: To offer more value to clients and reach a wider client base.
Example #2
Who: Partner with a software business in your field.
What: To generate a lead exchange program.
Why: To drive well-qualified leads to each other.
There are many other creative ways to partner with an existing business or another consultant. And, as long as you and your partner have the same goals, you'll be motivated to work together to achieve them.
Step 10
Find the Right Help
At times, every entrepreneur has felt like they're in it alone.
And, when you first start your consulting business, there's a good chance that you will be.
But, in order for your business to scale and grow, you're going to need help.
After all, there are only 24 hours in a day and you can't work all of them.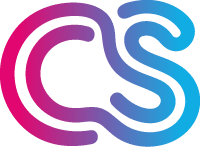 Eventually, if all goes well, you'll hire employees to take tasks off of your plate so that you can focus on serving your clients.
But employees must be paid. So, at first, you should only hire for positions that will provide the most immediate benefit to your business.
There's no one right answer for what those positions might be – every consulting business is different. But when thinking about what positions to hire for, consider what aspects of the business are posing the greatest challenges.
And, consider your own limitations.
If you're a newbie to marketing, consider hiring a marketing manager to help you strategize your business.
If you're not confident with the invoicing and numbers, hire a billing specialist to manage accounts and ensure payments are collected.
Hire an employee who is an expert in those areas in which your business is currently lacking. Building a strong, well-rounded team will create a stable foundation for your business.
So, what does your business need?
You may want your very first hire to be a part-time assistant. Look for someone who is a jack-of-all-trades, eager to learn new skills, and with a strong work ethic. You'll sleep better knowing you've got someone in the trenches with you that you can rely on.
The Legal Stuff
Of course, hiring staff for your consulting business means that you'll have to deal with all sorts of legalities and paperwork. This isn't an area where you should really "wing it."
So, we went straight to the source. The hiring experts at Indeed recommend that you:
Get an Employer Identification Number (EIN) by applying on the IRS website (you'll get your number immediately after applying!).
Register with your state's labor department.
Fill out paperwork to withhold federal taxes from your employee's wages.
Set up workers' compensation insurance if it is required in your state.
You'll also need to decide whether you're hiring full or part-time employees.
Part-time employees cost less. So you may want to start with part-timers. As the business grows and you can afford it, you can expand their hours.
Full-time employees also require more paperwork to get set up.  To gain more complete insight into the hiring process, read Indeed's step-by-step guide, "How to Hire Employees."
Before You Go...
The prospect of running your own business can be scary after spending many years in the relative security of a salaried position. But, there are limits to how far you can go when you're working for someone else.
And, you wouldn't have read this far if you didn't know that you're looking for something more.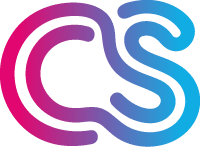 For the brave men and women who dare, starting a consulting business may be the most rewarding, life-changing decision they ever make. Will you join them?
Additional Resources for Consultants
Associations
Interested in other types of businesses or how-to guides? Here are our comprehensive guides:
How to Start a Business: The Complete Step-by-Step Guide to Starting a Business in 2020
How to Start a Successful Consulting Business in 2020: The Complete 10 Step Guide
How to Start a Real Estate Business in 2020: The Complete 11 Step Guide
How to Start an eCommerce Business: A Step-by-Step Guide To Take Your Business Online (2020)
The Complete 6-Step Guide to Starting a Cleaning Business in 2020
6 Businesses You Can Start For Less Than $1,000
Marketing Psychology: What You Must Know To Supercharge Your Marketing
What is a DBA and Hot to File One For Your Business
How to Start a Successful Clothing Brand or Clothing Line From Scratch in 2020: The Definitive Guide
How to Start a Brewery Business in 2020: The Complete 9 Step Guide
How to Start a Medial Marijuana Dispensary Business in 2020
How to Start an Etsy Shop: Your Comprehensive, No-Stress Guide to Starting an Etsy Shop in 2020
How to Start a Successful Photography Business in 2020: The Complete 10 Step Guide
How to Start a Business in Texas: The Complete Step-by-Step Guide (Updated for 2020)
What is Brand Identity and How To Create a Unique and Memorable One in 2020
The Definitive Guide to Creating a Compelling Visual Brand for Your Restaurant in 2020
Facebook Messenger Chatbot Marketing: The Definitive Guide (Updated for 2020)

We regularly update this guide to keep it current. It was most recently updated on June 9, 2020.