How to Start a Cleaning Business: A Step-by-Step Guide to Success
You're an entrepreneur on a mission, ready to start a business that is practical, in demand, and has low operating costs. What if we told you that a cleaning business fits the bill perfectly?
Starting a cleaning business, be it residential or commercial, is a smart move.
The upfront costs are often lower than other business ventures. It's one of those unique opportunities to hit the ground running with a bit of capital, a big heart, and an even bigger work ethic. It's a chance to work hard, earn a tidy profit, and gradually see your efforts pay off.
One of the best parts? You don't need to start from scratch. You'll already find much of what you need to clean professionally under your kitchen sink. Aside from a few specialized cleaning products and equipment, most cleaning tasks require the same tools you use for household chores.
While no formal training or certifications are required for standard home and office cleaning, don't mistake it for a walk in the park. There wouldn't be such a vast market for professional cleaners if it were.
However, cleaning can be rewarding and lucrative for those ready to roll up their sleeves, deliver excellent customer service, and maintain a strong work ethic.
At crowdspring, we've spent over 15 years helping entrepreneurs like you realize their business dreams. From actionable insights and tips to best practices gained from working with over a hundred thousand brands, we're ready to share everything you need to know to start and grow a successful cleaning business.
Before you pack up your mops, brooms, and Magic Erasers, consider these facts:
The residential cleaning industry, growing at a 6.2% CAGR (compound annual growth rate) from 2020 to 2027, generated $943M in revenue in the U.S. in 2021.
The Bureau of Labor Statistics also shows the cleaning industry growth at 7%, above the national average for all occupations. The field is expected to grow 10 percent from 2016 to 2026, presenting a good opportunity for prospective business owners in this category.
Hourly rates for house cleaning range from $20 to $50 per hour per worker, with most home cleaning visits lasting at least two hours with one worker for $75–$110.
Are you ready to make your cleaning business dream shine brighter than a freshly polished countertop?
One of the first decisions you'll need to make as a business owner when you start a cleaning company is to decide if you're interested in starting a residential or commercial cleaning service.
Step 1: Choose your market niche
The first step in your journey is choosing your market and getting to know it like the back of your hand. Let's break it down into easily digestible pieces.
Identify your cleaning playground
First things first, you need to define the area you're going to serve. Your locale, personal abilities, and access to transportation will influence this decision.
If you prefer a morning jog to your cleaning jobs, you'll want to establish a comfortable commuting radius and focus your market research on that area. If you have a trusty vehicle or easy access to public transportation, the world—or at least the city—is your oyster.
You'll also want to decide whether to start a cleaning business or work as a 1099 contractor.
Working as a 1099 contractor
Pros:
Flexibility. As a 1099 contractor, you have more control over your work schedule. You're not an employee, so you can choose when and where you work if you fulfill the contract's terms.
Potential for higher earnings. You can earn more as a contractor in the short term, especially if you can negotiate favorable rates and have multiple clients.
Simplicity. There's less paperwork and fewer regulatory hoops to jump through than running a full-fledged cleaning business.
Cons:
No benefits. As a 1099 contractor, you're not entitled to employee benefits such as health insurance, paid time off, or retirement plans.
Tax responsibilities. You're responsible for handling your taxes. This includes paying the self-employment tax, which covers Social Security and Medicare taxes.
Lack of job security. Your work depends on the contract. If it ends, the income stops until you find another contract.
Operating as a cleaning business
Pros:
Control over business operations. As a business owner, you have complete control over every aspect of your operations—from choosing the clients and setting the rates to hiring staff and deciding the services you offer.
Growth potential. With a cleaning business, the growth potential is higher. You can expand your services, hire more employees, and even open additional locations.
Brand development. You have the opportunity to develop and promote your brand.
Cons:
Increased responsibilities. Running a business involves more responsibilities, such as managing employees, marketing your services, handling finances, and staying compliant with all relevant laws and regulations.
Higher costs. Higher startup and operating costs include licensing, insurance, employee salaries, and marketing.
Greater risk. The financial risk is higher. You may lose your invested money if the business doesn't do well.
By understanding the pros and cons of both scenarios, you can make an informed decision that best aligns with your career goals, personal preferences, and financial circumstances.
Will your business idea succeed?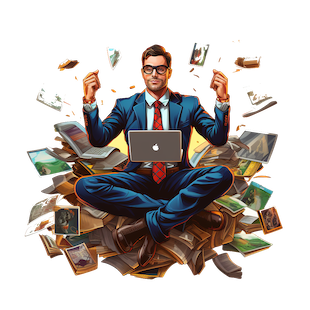 Residential vs. commercial cleaning
Next, decide whether to roll up your sleeves in cozy homes or bustling businesses.
Each service type has unique advantages and challenges and may cater to different client bases.
Let's explore various residential cleaning businesses, weighing the pros and cons and the type of individuals best suited to start each business. We'll also provide examples of existing companies in the sector to give you an idea of successful models in the industry.
Home maintenance cleaning jobs
Home maintenance cleaning services involve regular tasks such as dusting, vacuuming, washing surfaces, mopping floors, polishing mirrors, and interior window cleaning. Think of these as essential maid services. Depending on the client's needs, these services can be scheduled daily, weekly, or bi-weekly.
Starting a home maintenance cleaning business tends to be inexpensive as the required cleaning equipment and supplies are basic and affordable. However, consistent recurring costs for supplies should be expected.
Pros:
High demand as it is a necessity for every household.
Regular clients lead to a consistent income.
Lower requirement for specialized skills or equipment.
Cons:
High competition as it is the most common type of cleaning business.
Regular and frequent cleaning tasks may be physically demanding.
Clients might have high expectations for maintaining cleanliness.
Suitable for: Individuals or teams looking for steady work and have a general skill set in cleaning.
Established national competitors: Merry Maids, Maid Brigade
Move-in and move-out cleaning
This service involves detailed property cleaning once a tenant moves out or before a new tenant moves in. This includes deep cleaning walls, appliances, windows, and sometimes carpets. The goal is to restore the property to a pristine condition for new inhabitants.
Move-in/move-out cleaning services may require more specialized cleaning equipment and products. Thus, the initial investment can be higher than for a basic home maintenance cleaning service. However, these services can typically be priced higher due to the comprehensive nature of the cleaning.
Pros:
Services can be charged at a higher rate due to the extensive nature of the work.
Less frequent but more significant jobs.
High demand, especially in urban areas with a high turnover of tenants.
Cons:
Jobs might be sporadic and less predictable than regular cleaning.
Jobs can be extensive and time-consuming.
Client expectations can be high due to the need for a spotless space for the next tenant or owner.
Suitable for: Teams that can handle large, extensive cleaning jobs and have a flexible schedule.
Established national competitors: Handy, COIT
Want a free how to start a business checklist?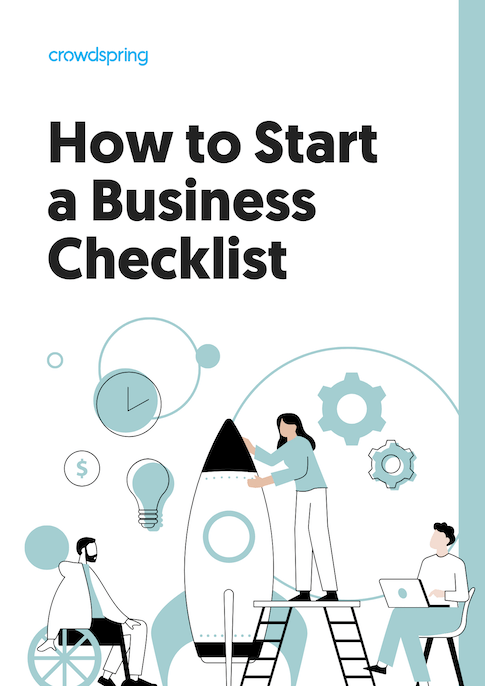 Our checklist is your secret weapon - turning the startup maze into a straightforward path.

We just emailed the checklist to you.
Deep cleaning
Deep cleaning services go beyond regular maintenance, tackling areas often ignored in routine cleaning. This includes cleaning inside ovens and refrigerators, behind appliances, deep carpet cleaning, and other labor-intensive tasks.
Deep cleaning services may require the most specialized equipment and products of all residential cleaning services. Thus, the startup cost can be higher. However, the premium rates that can be charged for these services can offset the increased investment.
Pros:
Can charge premium rates due to the extensive nature of the service.
Opportunities to upsell or add onto regular maintenance cleaning services.
Less frequency but higher earnings per job.
Cons:
Physically demanding and time-consuming.
Requires meticulous attention to detail.
Not as regular work as home maintenance cleaning.
Suitable for: Teams with a keen eye for detail and the ability to perform more physically demanding tasks.
Established national competitors: The Cleaning Authority, Molly Maid
Residential event cleanup
This service entails cleaning up before and after a residential event or party. This can involve waste and recyclables removal, dishwashing, surface cleaning, carpet or upholstery cleaning, and potentially repairing minor damages.
The costs for starting an event cleanup service can vary depending on the service's scope. The equipment cost can be higher if you offer comprehensive event cleanup, including carpet and upholstery cleaning. However, event cleanup services are often priced per event, allowing for flexibility in pricing.
Pros:
Can charge premium rates due to the often urgent nature of the work.
Potential for large jobs depending on the size of the event.
Clients might book in advance, allowing for better schedule planning.
Cons:
The timing might be inconvenient, often after hours or on weekends.
Jobs might be large and overwhelming, with a quick turnaround time.
The scope of the work can vary significantly depending on the event.
Suitable for: Teams who can work flexible hours and manage large, fast-paced jobs.
Established national competitors: JAN-PRO, ServiceMaster Clean
Green cleaning
Green cleaning services use environmentally friendly cleaning products and techniques. These services are designed to minimize environmental impact and reduce exposure to potentially harmful chemicals often found in conventional cleaning products.
Green cleaning products can be more expensive than traditional cleaning products, which could lead to higher startup costs. However, the demand for eco-friendly services allows businesses to charge premium prices, which can offset these costs. A recent survey showed that approximately 18 percent of respondents would spend up to 10% more on environmentally friendly cleaning products.
Pros:
Growing market demand due to increasing environmental awareness.
Can charge higher rates for eco-friendly services.
Differentiates your business in a crowded market.
Cons:
Eco-friendly products can be more expensive, affecting profit margins.
It may require education and convincing for some customers to see the value.
Ensuring all practices and products are genuinely eco-friendly can be challenging.
Suitable for: Individuals passionate about environmental issues who want to reflect that in their business.
Established national competitors: Green Maids, Maid Brigade
Luxury home cleaning
Luxury cleaning services offer high-end solutions, often serving affluent clientele who demand exceptional service quality. This can include specialized services such as cleaning expensive artwork, marble floors, or antique furniture.
Luxury cleaning services can require significant upfront investment due to the need for premium cleaning products and potentially specialized equipment. However, businesses can charge premium rates for these services, which can compensate for the higher startup costs.
Pros:
High potential income due to the high-end clientele.
Regular work as high-end clients often requires frequent cleaning.
Prestige and the potential for word-of-mouth referrals within high-end communities.
Cons:
Higher expectations and standards for cleaning.
The need for a higher level of professionalism and appearance.
Higher insurance costs due to expensive home items.
Suitable for: Individuals or teams with a high level of professionalism and experience in cleaning.
Established national competitors: The Maids, MaidPro
Vacation rental cleaning
Vacation rental cleaning services involve preparing holiday homes, Airbnb rentals, or vacation properties for new guests. This includes cleaning all rooms, washing linens, restocking toiletries, and ensuring the property meets the rental company's or individual owners' standards. These services often need to be flexible and available for cleaning on short notice, as the property may be booked back-to-back.
The startup cost for vacation rental cleaning is relatively low as the cleaning supplies required are similar to those used in home maintenance cleaning. However, increased transportation costs (for cleaners moving between different rental properties) and quick turnarounds may add to the operational costs. Given the nature of vacation rental cleaning, companies can often charge a premium, especially for last-minute jobs, which helps offset these costs.
Pros:
A high turnover of guests can lead to regular work.
Owners or property managers may have multiple properties, leading to more jobs.
You can often charge higher rates due to the level of cleanliness required.
Cons:
Urgency and quick turnovers can be stressful.
Scheduling can be unpredictable and can include weekends and holidays.
The scope of work can vary greatly depending on the guests.
Suitable for: Individuals who can adapt to quick changes and fast-paced work.
Established national competitors: Merry Maids, Fantastic Services
Carpet cleaning
These services focus on deep cleaning carpets, area rugs, and sometimes upholstery. This can include stain removal, steam cleaning, and deodorizing.
Carpet cleaning services can require substantial initial investment due to the high cost of professional carpet cleaning machines. However, the charges for carpet cleaning services are typically higher, which can offset the investment costs.
Pros:
Specialized service that can be charged at premium rates.
Can offer services to both residential and commercial clients.
Equipment investment, while substantial, allows for high-quality service.
Cons:
The initial investment in professional-grade equipment can be high.
Requires specialized training and knowledge.
The physically demanding nature of the job.
Suitable for: Individuals with technical knowledge who don't mind physical work.
Established national competitors: Stanley Steemer, Chem-Dry
Window cleaning
This service specializes in cleaning both interior and exterior windows in residential properties. This often includes removing hard water stains and handling specialty windows like stained glass or leadlight windows.
Residential window cleaning services may require specialized equipment, including ladders and window cleaning solutions, leading to higher startup costs than basic cleaning services. However, as a specialized service, it can command higher prices.
Pros:
Regular work as windows requires frequent cleaning.
Lower competition in some markets.
Can serve both residential and commercial clients.
Cons:
It may require working at heights and using ladders.
Training and safety equipment is necessary.
Weather-dependent service.
Suitable for: Individuals who are not afraid of heights and have good attention to detail.
Established national competitors: Fish Window Cleaning, Squeegee Squad
Post-construction cleaning
Post-construction cleaning services specialize in preparing newly built or renovated homes for occupancy. This involves removing construction debris, dust, and leftover materials; cleaning windows; power washing exterior areas; and thoroughly cleaning all interior spaces. The goal is to make the property move-in ready for homeowners or real estate companies.
The startup cost for post-construction cleaning services can be higher than some other cleaning businesses due to the specialized equipment that may be necessary, such as heavy-duty vacuums, power washers, and safety equipment. The job often involves working with construction waste and heavy dust, which can require more intensive cleaning methods. However, post-construction cleaning services often command higher prices due to the specialized nature of the work and because they are usually one-time jobs that need to be completed in a short timeframe. This can help offset the initial investment.
Pros:
Large one-time jobs can be lucrative.
Less competition than general house cleaning.
Opportunity to create relationships with contractors for ongoing work.
Cons:
Job sizes can be overwhelming and require large teams.
Dealing with construction waste and heavy dirt.
Work may be sporadic based on construction projects in your area.
Suitable for: Teams that can handle large jobs and are not averse to heavy cleaning.
Established national competitors: CleanNet USA, Jani-King
Maid services
Maid services provide comprehensive cleaning solutions that extend beyond typical cleaning. This can include laundry, bed-making, pantry organization, and other household chores.
Starting a maid service business can be relatively affordable, as it typically does not require specialized equipment. However, this type of service might require hiring more staff, which can increase operational costs.
Pros:
Maid services often operate regularly (weekly, bi-weekly, monthly), providing predictable income.
Regular visits allow for the development of strong, long-term relationships with clients.
The equipment needed for maid services is typically less specialized and less expensive.
Cons:
The maid service market is quite saturated, making it challenging to stand out.
Regular maid services generally command lower rates than specialized cleaning services.
Clients may have particular expectations and preferences for how tasks should be completed.
Suitable for: Individuals who enjoy forming long-term relationships with clients, can work to specific client preferences, and can manage a regular, predictable schedule.
Established national competitors: Merry Maids, Molly Maid, MaidPro.
Specialty cleaning services
Specialty cleaning services focus on a particular cleaning niche, such as biohazard cleanup, crime scene cleanup, or hoarding cleanup. These services often require specialized training and equipment.
The cost to start a specialty cleaning business can be higher due to the need for specialized equipment and, potentially, certifications or training. However, because of the specialized nature of the service, businesses can charge a premium.
Pros:
Due to the specialized nature of the work, these services command high rates.
Fewer businesses are offering these types of services, reducing competition.
Specialty cleaning can open opportunities in unique markets not served by other cleaning services.
Cons:
This type of work often requires specific training and knowledge.
Specialty cleaning services may require expensive, specialized equipment.
The work can be unpredictable and not regular, depending on the specialty chosen.
Suitable for: Individuals with specific skills or interests in a niche area of cleaning who don't mind investing in specialized equipment and training and can handle an irregular work schedule.
Established national competitors: ServiceMaster Restore (damage restoration), Bio-One (crime scene cleanup), and Marblelife (marble and hard surface cleaning).
Commercial cleaning business
Commercial cleaning is usually the playground of the big guys—large janitorial companies with more resources. But don't let that deter you. You can carve a niche in this space with determination, quality service, and intelligent marketing.
General office cleaning services
General office cleaning services involve cleaning and sanitizing office spaces, including dusting, vacuuming, sanitizing surfaces, emptying trash bins, and maintaining bathrooms.
The startup cost is low to moderate. Basic cleaning equipment and products are needed, but the investment for heavy-duty cleaning machines or specialized tools is generally lower than in other commercial cleaning businesses.
Pros:
Offices generally require regular cleaning, providing a stable income.
There are numerous offices in need of cleaning services.
Can offer various services such as general cleaning, deep cleaning, carpet cleaning, and more.
Cons:
Office cleaning is often done after office hours, meaning the work can require evening and night shifts.
This field has a lot of competition, so finding clients might take time and effort.
Most of the work is done after office hours, so there's limited opportunity for direct client interaction and feedback.
Suitable for: People comfortable with working non-traditional hours and who can deliver reliable, high-quality cleaning.
Established national competitors: Vanguard Cleaning Systems, Coverall North America, and Jani-King International.
Large-scale niche services cleaning jobs
The work in large-scale niche services cleaning jobs entails Specialized cleaning services that might include window and carpet cleaning, pressure washing, high dusting, etc.
The relative startup cost is moderate to high. The cost of specialized equipment for niche services can be substantial, and additional training or certification costs may exist.
Pros:
These specialized services often command higher prices.
Specialization can reduce competition.
Variety, like the jobs, can keep work interesting.
Cons:
The need for specialized equipment, products, and training can increase startup costs.
The need for specialized skills may slow business scaling.
Certain services may have seasonal demand, leading to periods of less work.
Suitable for: Individuals with experience in a particular niche or those willing to invest time and money in acquiring the necessary skills and equipment.
Established national competitors: Stanley Steemer, ServiceMaster Clean, and PuroClean.
Construction cleanup jobs
Construction cleanup jobs involve the final cleaning and removal of construction debris from construction sites or newly renovated properties.
The relative startup cost is moderate. Besides standard cleaning tools and products, you might need heavy-duty equipment to deal with construction waste.
Pros:
Construction cleanup is necessary for almost every construction project.
Can charge higher rates due to the specialized nature of the work.
Each construction site is unique, which can provide variety in the work.
Cons:
The need for special equipment to handle construction debris can increase costs.
Construction sites can be dangerous, increasing the risk of accidents.
Dependence on construction projects, which can be irregular, could lead to unpredictable workflow.
Suitable for: People with experience in the construction industry or who don't mind the hard, and sometimes dirty, work of a construction site.
Established national competitors: Aftermath Services, Construction Clean Up Services Inc, and CleanNet USA.
Disaster and hazardous waste cleanup jobs
Disaster and hazardous waste cleanup entail cleaning up after natural disasters, handling hazardous waste, or cleaning crime scenes.
The relative startup cost is high. This type of business requires specific protective gear, specialized cleaning equipment, proper disposal methods for hazardous waste, and potentially extensive training or certification.
Pros:
Due to the specialized nature and high risk of this work, companies can charge premium rates.
The high entry barrier means less competition.
Helping people recover from disasters can be emotionally rewarding.
Cons:
The cost of training, certification, and equipment is high.
Dealing with disaster-stricken areas and potentially hazardous materials can be stressful.
Must adhere to stringent EPA and OSHA guidelines.
Suitable for: People willing to work in potentially distressing situations, have excellent attention to detail and can adhere to strict safety and disposal protocols.
Established national competitors: ServPro, Bio Recovery, and Aftermath Services.
Medical facility cleaning services
Medical facility cleaning services involve cleaning medical facilities such as hospitals, clinics, or nursing homes. This type of cleaning often requires sanitization to prevent the spread of disease and disposal of medical waste.
The relative startup cost is moderate to high. Medical cleaning requires high-quality sanitation products and potentially specialized equipment. Furthermore, workers must be trained to clean in a way that prevents cross-contamination and adheres to health codes.
Pros:
Medical facilities require constant cleaning, creating a steady demand.
High-standard cleaning can lead to higher fees and better profit margins.
The importance of maintaining sanitary conditions in medical facilities can be rewarding.
Cons:
Employees require specialized training to meet health code requirements, which can add to costs.
Cleaning medical facilities carries a risk of exposure to infectious diseases.
Errors can have severe consequences in medical settings, creating high pressure and responsibility.
Suitable for: Individuals with experience in medical environments are comfortable with strict guidelines and understand the importance of sanitization.
Established national competitors: Jan-Pro, Coverall, and Anago Cleaning Systems.
Restaurant cleaning services
Restaurant cleaning services involve cleaning restaurants and commercial kitchens, including ovens, grills, refrigeration units, hoods, exhaust systems, and dining and restroom areas.
The relative startup cost is moderate. Specialized equipment for deep cleaning restaurant equipment can be costly, but most work can be completed with standard cleaning supplies.
Pros:
The restaurant industry has specific cleaning needs, reducing competition.
Most restaurants require regular deep cleaning in addition to daily cleaning.
The high standards required can justify higher rates.
Cons:
Most restaurant cleaning is done after hours, which could mean late nights or early mornings.
Cleaning commercial kitchens can be physically demanding and dirty work.
Restaurants require very high cleanliness standards, which can add pressure.
Suitable for: People who don't mind late-night shifts and are detail-oriented, as restaurants have strict cleanliness standards to meet.
Established national competitors: Auto-Chlor, HOODZ, Ecolab.
Industrial cleaning services
Industrial cleaning services involve cleaning and maintenance in industrial settings like factories, warehouses, and manufacturing plants. Duties may include maintaining heavy machinery, removing industrial waste, and ensuring clean and safe workspaces.
The relative startup cost is high. This cleaning service requires heavy-duty cleaning equipment and machinery, specialized training for staff, and adherence to industrial safety regulations.
Pros:
Due to the specialization and risk associated, contracts tend to be high-paying.
Factories and plants often require regular cleaning, providing a steady stream of work.
Allows you to serve a sector not covered by most cleaning companies.
Cons:
Requires expensive heavy-duty equipment and safety training.
Industrial settings can pose safety risks to your cleaning staff.
Often, cleaning tasks have to be carried out during factory downtime, which can lead to irregular work hours.
Suitable for: Individuals or companies with industrial experience, understanding of safety protocols, and willingness to invest in heavy-duty equipment and training.
Established national competitors: CleanNet USA, Vanguard Cleaning Systems, and Stratus Building Solutions.
School and university cleaning services
School and university cleaning services involve cleaning services to educational institutions, including classrooms, offices, cafeterias, and athletic facilities. This includes regular janitorial work and deep cleaning during school breaks.
The relative startup cost is moderate. The cleaning tasks are relatively standard, but the scale can be significant. However, deep cleaning tasks may require specialized equipment.
Pros:
Schools and universities provide large, steady contracts.
Schools operate on set schedules, which allows for planning and predictability.
Provides a sense of giving back to the community.
Cons:
Deep cleaning is often needed during school breaks, leading to busy seasons and slow periods.
Educational institutions often operate on tight budgets, which may limit your pricing.
The size of some institutions can make the job daunting.
Suitable for: Businesses that can handle large-scale contracts and navigate the public bidding process often used by educational institutions.
Established national competitors: Bonus Building Care, Buildingstars, and Jani-King.
Medical and health facility cleaning services
Medical and health facility cleaning services include cleaning healthcare facilities such as hospitals, clinics, dental offices, and nursing homes. This involves standard cleaning tasks and specialized services like sterilization, biohazard disposal, and adherence to strict health codes.
The relative startup cost is high. This type of cleaning requires specialized training for staff, specialized equipment for sanitization and biohazard disposal, and often compliance with stringent regulations.
Pros:
Given the high standards for cleanliness in healthcare, these facilities typically require frequent, thorough cleaning.
Specialized services and higher standards allow for charging premium rates.
The healthcare industry is relatively stable, ensuring a constant demand for cleaning services.
Cons:
Cleaning standards are much higher, and mistakes can have serious consequences.
Staff must be trained in medical cleaning protocols and handling and disposing of biohazards.
Businesses must stay updated on and comply with changing healthcare regulations and standards.
Suitable for: Individuals or businesses with experience in the healthcare sector or a strong understanding of its cleaning requirements and regulations.
Established national competitors: Jani-King, Vanguard Cleaning Systems, and ServiceMaster Clean.
Restaurant and food service cleaning
Restaurant and food service cleaning work provides specialized cleaning services to restaurants, cafeterias, and other establishments. This includes routine cleaning, equipment cleaning, grease trap and hood cleaning, and adherence to food service sanitation standards.
The relative startup cost is moderate to High. The cleaning tasks are specialized, requiring training and potentially expensive equipment like industrial steam cleaners or hood and duct cleaning systems.
Pros:
Few cleaning companies specialize in food service cleaning, making it less competitive.
Food service establishments require frequent, if not daily, cleaning.
Due to the high sanitation standards, businesses can charge a premium for these services.
Cons:
Cleaning in food service environments can be physically demanding and often involves working late hours.
Some tasks require specialized equipment, such as hood and duct cleaning systems.
Failing to meet health and safety standards can result in severe consequences for the client and your company.
Suitable for: Individuals or businesses familiar with the food service industry and its stringent sanitation regulations and those willing to work non-traditional hours.
Established national competitors: Coverall, Anago Cleaning Systems, and ServiceMaster Clean.
Work your way
Last but not least, consider how you'd like to operate. Will you be a solo cleaning superhero, working from your home, or do you envision a more extensive operation with a team of cleaning stars? Do you see yourself working part-time or full-time, weekdays or weekends? These decisions will play a significant role in shaping your business.
Remember, when starting, you'll likely handle most jobs independently. So, choose your clients wisely. A large mansion might look tempting, but it might be more dust than it's worth.
Conversely, solo work means lower costs and more flexibility to plan to work around your schedule. Eventually, as your client list and team grow, you can consider expanding your service area and offerings.
In the end, whether you choose to clean houses, offices, or both; whether you choose to run solo or with a team; whether you select a franchise or an independent business—remember that it's all about making your clients' spaces sparkle and leaving them with a smile.
Franchise or independent business?
Whether you're considering starting a residential or commercial cleaning company, you must decide whether to start an independent cleaning service or join an established franchise.
Franchise cleaning business
Pros:
Established brand recognition. Being part of a well-known brand can enhance customer trust and simplify marketing efforts.
Operational support. Franchises often provide training programs, marketing assistance, and operational guidance, reducing the learning curve for new business owners.
Access to corporate clients. Large franchises may have existing contracts with corporate clients, providing franchisees with a steady stream of business.
Shared resources. Some franchises offer shared resources such as equipment, software systems, and buying groups for supplies.
Network of support. Being part of a franchise network allows you to collaborate with and learn from other franchisees in the system.
Cons:
High initial investment. Franchises typically require a substantial initial investment, including a franchise fee.
Ongoing fees. Franchisees are generally obligated to pay ongoing royalties and marketing fees.
Limited flexibility. Franchisees must follow franchisor rules and guidelines, which can limit creativity and independence.
Brand reputation dependency. If the franchise brand suffers a hit in reputation, all franchisees could feel the negative impact.
Long-term commitment. Franchise agreements are typically long-term, making it difficult to exit if your situation changes.
Suitable for: Individuals new to the cleaning industry or entrepreneurship who would benefit from the structure, guidance, and built-in brand recognition a franchise provides.
Established national franchisors: Jan-Pro, Coverall, Merry Maids, Vanguard Cleaning Systems.
Independent cleaning business
Pros:
Greater control. As an independent business, you have total control over all aspects of your business, from the services you offer to the prices you charge.
Lower startup costs. Starting an independent cleaning business generally requires a lower initial investment than buying a franchise.
No royalties or fees. Unlike a franchise, you keep all the profits your business earns.
Flexibility to adapt. Independent businesses can quickly adapt to changing market conditions or customer preferences.
Personal brand building. Owning an independent business allows you to build your brand and reputation in your local community.
Cons:
Building a brand. Starting an independent business means building your brand and reputation from scratch, which can be time-consuming.
Greater risk. Without the backing of a proven business model, the risk of failure could be higher.
Lack of support. You may not have the same level of support in training, marketing, and operations that a franchise provides.
Difficulty in securing large contracts. Securing contracts with large commercial clients can be more challenging without a nationally recognized brand.
More responsibility. You're solely responsible for all aspects of the business, from marketing to customer service to accounting.
Suitable for: Those with an entrepreneurial spirit and a desire for autonomy. Previous experience in the cleaning industry or business management could be advantageous.
Examples: Independent cleaning businesses are typically local businesses and may not have the national or international presence of franchise brands. Some successful examples include Maid Brigade, MaidPro, and CleanNet. However, many independent cleaning businesses are local and do not have the same recognition as these larger entities.
So you can do things your way. Still, you'll need to define your market, including your total addressable market, and figure out everything involved with running and growing a successful cleaning business, especially in commercial cleaning.
Step 2: Write a business plan
As you finalize the specifics for your cleaning enterprise and define your service offerings, the next step is to write a business plan.
Although writing a business plan isn't mandatory for a cleaning business, it can help you crystalize your business ideas and avoid many mistakes.
Studies show that entrepreneurs who take the time to write a business plan when starting a cleaning business (and other businesses) are 2.5 times more likely to follow through and get their business off the ground. The work that goes into creating a business plan also helps new entrepreneurs build skills that will be invaluable later.
For insights and free downloadable business plan templates, read this definitive guide on how to write a business plan. And if your time is limited, read the section of that guide on how to write a one page business plan. Several excellent one-page business plan frameworks can help you create a quick, actionable plan to start your own cleaning business.
Finally, do not miss these ten insightful tips on writing an effective business plan. These pointers could greatly aid you in crafting a business plan that not only impresses potential investors but also provides a clear roadmap for the growth of your cleaning business.
Step 3: Decide your legal business structure
Before launching your cleaning business, one of the critical decisions you'll need to make is about the kind of legal entity you'll establish.
This decision will influence many aspects of your business operations, including your tax filing methods, personal liability protection, and any additional compliance requirements you'll need to meet at the local, state, or federal level.
The exact requirements for registering a business vary by state. For a quick, affordable, and simple formation experience, our unique partnerships with two of the best in the business ensure you're in capable hands. If you buy through our partners, we may earn a small commission.
Register any entity with our premier partner Northwest Registered Agent and pay just $39 plus state fees (includes one year of registered agent service, a business address, mail forwarding, privacy and much more).
Register any entity with our premier partner incfile and pay just $199 plus state fees (includes one year of registered agent service, compliance alerts, EIN business tax number, and much more).
Sole proprietorship
This is the simplest business entity. A single individual is entirely responsible for the business's profits and debts.
This structure is easy to set up and gives you complete control over your business. However, it offers no personal liability protection, meaning your assets could be at risk if your business runs into debt.
Pros:
Simple to set up and operate.
Complete control over your business.
Minimal legal and tax formalities.
Cons:
No personal liability protection.
Difficulty in raising capital.
The business ends with the owner's demise or withdrawal.
Suitable for: Individuals who want to test the waters before formally establishing a more complex business structure.
Examples: Solo cleaners starting their venture.
Partnership
This involves shared responsibility between two or more people. While it allows shared responsibility and resources, partners are personally liable for the business's debts.
Pros:
Easy to establish and manage.
Shared financial commitment.
More resources and skill sets are available.
Cons:
Partners are jointly and individually liable for the actions of the other partners.
Disputes between partners can disrupt the business.
The business ends with the withdrawal or death of a partner unless there's an agreement in place.
Suitable for: Individuals who want to share a business's financial and operational responsibilities.
Examples: Two or more professional cleaners pool their resources to form a business.
Limited Liability Company (LLC)
An LLC allows owners to limit personal liability while enjoying a partnership's tax and flexibility benefits. This structure is more complex to set up but offers significant legal protection.
Pros:
Owners have limited personal liability for business debts.
Profits and losses can be passed through to owners without taxation of the business itself.
More flexibility in management and business organization.
Cons:
More complex to set up and operate.
Some states impose an annual tax on LLCs.
More record-keeping and reporting requirements.
Suitable for: Businesses with multiple owners and substantial assets that need protection from business liabilities.
Examples: Established cleaning companies expanding their operations or those with significant employees.
Corporation
A corporation is a separate legal entity owned by shareholders, meaning it can own property, be held liable, pay taxes, and enter contracts. This structure provides the most legal protection but is complex to set up and manage.
Pros:
Limited liability for shareholders.
Easy transfer of ownership.
Easier to raise capital through the sale of stock.
Cons:
Complex and expensive to establish.
More regulations and compliance requirements.
Double taxation – corporations and shareholders are both taxed.
Suitable for: Large businesses to become publicly traded in the stock market.
Examples: Large-scale and nationally recognized cleaning corporations.
Consider which entity will work best for your cleaning company while considering future business goals.
Also, remember that when starting a cleaning company, most states require you to register your cleaning business (for house cleaning and commercial cleaning services) before you take on cleaning jobs with the secretary of state or county clerk in the county in which you operate your business if the trade name under which you run your business differs from the legal business name of your business.
Fortunately, this is not a complex problem to overcome. You can simply register your actual trade name with your state (and or local government) by filing a "doing business as" (DBA) certificate. DBAs are also commonly called "assumed names," "fictitious business names," or "trade names." Here's a terrific resource that explains what a DBA is, the DBA state requirements, and how to file a DBA for your business in all 50 states and U.S. territories.
Step 4: Plan your business budget and fund your business
Having registered your business and selected your business structure, you're off to a great start!
Next up, let's dive into the nuts and bolts of running a cleaning business: the costs.
Your expenses will vary whether you're starting solo or leading a team. We'll explore the critical costs from transportation to equipment, using examples from various cleaning businesses.
Ready to get a handle on your budget? Let's dive in!
Transportation
In the cleaning business, reliable transportation is indispensable. Your means of transportation not only affects how promptly you can serve your clients, but it's also an image of your professionalism. For instance, a well-maintained personal vehicle could suffice for a solo cleaner or a small team.
However, consider investing in a dedicated company vehicle as you scale and your team expands. Branding this vehicle with your company logo can serve as an advertising medium and establish a professional image for your business.
Fortunately, even if you need a larger vehicle, you can buy good used trucks for $8,000 to $12,000 without investing in new trucks. So, even though a truck can add a substantial cost, it's still far less expensive than if you were starting a trucking company that focuses on long-haul or short-haul deliveries and transport.
Finally, remember that whether you use your own vehicles or have your cleaning team use theirs, get vehicle wraps or magnetic signs that you can put on all vehicles to advertise your business. And be sure that the vehicles – your own and any used by your cleaning crews – are adequately insured for business use.
Supplies
The nature of your cleaning business dictates your supply needs. As we wrote above, a residential cleaning service, for instance, might only require basic cleaning supplies that can be bought in bulk from wholesale retailers. You might choose environmentally friendly products to distinguish your business and appeal to eco-conscious consumers.
On the other hand, a commercial cleaning service may require specialized cleaning products, which might necessitate partnering with specific suppliers. However, always consider your clients' preferences—some may prefer you to use their supplies.
Equipment
Your service offering also influences your equipment requirements. For instance, a carpet cleaning business would require industrial-grade cleaning machines, while a window cleaning service might need extension poles and squeegees.
Always research your equipment costs carefully. Renting might initially seem cost-effective, but purchasing might make more financial sense as your business grows. An example could be a power washing business—renting a power washer might be feasible for the first few jobs, but purchasing one would be more cost-efficient in the long run.
Business registration
Before negotiating discounted prices from suppliers, you'll need to register your business. This involves choosing a business name and obtaining the necessary permits and licenses.
Marketing
Your business won't grow without clients. From creating a professional logo and website to marketing your services online and offline, marketing is a crucial startup cost that should not be overlooked.
Insurance
Insurance is a significant cost that must be considered when starting a cleaning business. You'll need liability insurance to protect against any damages your business may accidentally cause, and if you have employees, you'll also need workers' compensation insurance.
Insurance can be expensive. Here are ten types of business insurance you might need, depending on the kind of cleaning business you run:
General liability insurance. This covers third-party property damage and injury claims. For instance, a general liability policy can cover the cost of a cleaner accidentally breaking a client's vase.
Commercial auto insurance. Commercial auto insurance is crucial to cover potential accidents if your business owns vehicles for transportation to and from cleaning jobs.
Workers' compensation insurance. If your cleaning business has employees, workers' compensation insurance can cover medical expenses and lost wages if an employee gets injured.
Janitorial bonds. Also known as employee dishonesty bonds, these protect your clients from theft by your employees.
Business Owner's Policy (BOP). This combines general liability and commercial property insurance in one policy. It's often more cost-effective and ideal for small to medium-sized cleaning businesses.
Umbrella insurance. This is supplementary to your other policies and covers claims that exceed the limits of your other insurance policies.
Commercial property insurance. If you have a physical office for your cleaning business, this policy covers damages to your business property from fires, storms, or burglaries.
Equipment breakdown insurance. If you use expensive cleaning equipment, this policy covers repair or replacement costs if your equipment breaks down.
Professional liability insurance. If you offer consulting or advice as part of your cleaning services, this policy can protect you from lawsuits claiming negligence or mistakes in your professional services.
Employment practices liability insurance. If your cleaning business grows to have multiple employees, this covers you against claims like discrimination, sexual harassment, or wrongful termination.
Technology
Investing in business software can streamline your operations. Simple accounting software can help manage your finances, while scheduling software can organize your cleaning appointments. As your business grows, you may need customer relationship management (CRM) software to manage your expanding client base.
Training
Training your staff is essential to ensure consistent and high-quality service. This cost includes the time spent and the resources used during training.
Uniforms
Uniforms can add a professional touch to your cleaning service and serve as another form of advertising. Consider the costs of purchasing and maintaining uniforms for your staff.
By considering all these factors, you can better estimate the costs of starting your cleaning business, helping you make informed decisions and better prepare for success.
Funding your business
You have many business financing options when you start a cleaning business. These include using your resources and assets, borrowing money from friends and family, finding business partners, and applying for financing, a business loan, or grants through government programs.
Business financing is crucial because you need to determine how you will fund your new business and how you'll grow it.
You'll have difficulty building a sustainable, profitable business if you don't understand the numbers.
Be extra careful to conserve your funds when starting a cleaning business.
Don't overspend. Some purchases will be necessary and will make sense for your cleaning business. Still, others, like expensive and unnecessary cleaning equipment or a fancy car, will threaten your small business's survivability.
Step 5: Set up business accounting and bookkeeping
When starting a cleaning company, you must set up a bookkeeping and accounting system to keep track of your finances. Understanding your business's cash flow is essential and will also be necessary for tax-filing purposes.
Business accounting is how your business records, organizes, interprets, and presents financial information. Accountants analyze the financial condition of a business to help the business owner make better decisions.
Bookkeeping is recording, organizing, storing, and retrieving financial information related to your business.
The main difference between the two is that bookkeeping is how you record and categorize financial information, whereas accounting puts the information to use through analysis, strategy, and tax planning.
Many small businesses will use an outside bookkeeper, paid hourly, to handle all entries, pay all the bills, generate employee paystubs, and manage invoicing and receivables. Having help with this aspect of managing a small company can be indispensable, and the time it can free for a busy owner is invaluable.
It's important to carefully track your income and expenses because you'll need that information to file taxes. Depending on your location, here's where you'll file your business taxes:
Step 6: Pricing your cleaning business service
You'll want to research your local market carefully. Cleaning prices in Manhattan can be substantially different from cleaning prices in Kansas.
To develop your pricing guidelines, consider the profit margin you are trying to achieve. Then consider that when setting your overall prices and core business model.
Determine your operating costs and expenses per job (don't forget travel, cleaning supplies such as paper towels and rags, and labor!). Then factor in the profit you want to make for each job. This is the amount you should charge.
Do some market research to see how your pricing structure and business model compare to local competitors and adjust your pricing accordingly. This doesn't mean that your prices should be the same. Maybe your service offers a higher (or more economical) level of service.
The three most common pricing models for cleaning businesses are per hour, per job type, and long-term contracts.
Let's explore ten pricing models to give you the flexibility to experiment.
Hourly pricing
One of the most straightforward pricing models for cleaning services is hourly pricing, with rates typically ranging from $25 to $45 per hour in the U.S. Factors to consider include:
Job Location. Define a geographical radius within which the hourly rate applies. If travel outside this area is required, consider adding travel fees to cover extra time and fuel costs.
Cost and profit margin. When setting an hourly rate, factor in all costs (including travel and cleaning supplies) and the desired profit margin.
Hourly minimums. Implementing a minimum charge per job (for example, a two-hour minimum) ensures that the revenue from each job is worth the time and effort involved.
Tiered pricing. For long-term contracts, consider offering a reduced hourly rate. For instance, if a client commits to two hours of cleaning per week for three months, a lower rate could incentivize them to sign the contract and provide you with a steady income. This model is often popular with commercial clients.
Flat rate by job type
Charging a flat rate per job type, such as house cleaning, office cleaning, or construction site cleanup, can simplify billing and make costs predictable for clients. To set fair prices, consider the following factors:
Job complexity. Estimate the hours needed to complete each type of job and adjust prices accordingly. Remember, a deep clean will require more time and resources than a simple maintenance clean.
Size of the area. Larger spaces require more time and effort to clean. Ensure that your pricing structure reflects this.
Frequency of service. Consider offering a discount for clients who require regular cleaning. This can encourage long-term contracts and provide consistent revenue. For example, offer a pricing tier on home cleaning 1x/month, 2x/month, and weekly.
Pricing by square footage
Pricing by square footage can be an effective model for large commercial spaces or residential properties. Things to keep in mind:
Space complexity. A large but simple open-plan office may be quicker to clean than a smaller space filled with furniture and equipment. Take this into account when setting your per-square-foot rate.
Cleaning requirements. Different areas may require other cleaning techniques or products. If a site requires special cleaning procedures, consider adjusting your rate accordingly.
Frequency of service. A reduced rate for more frequent services can strongly incentivize long-term contracts and consistent income.
Tiered pricing
Offering tiered service levels at different prices allows flexibility and choice for your customers. For this model, consider the following:
Service levels. Clearly define what each tier includes, and ensure the price difference reflects service level differences.
Customer expectations. Clearly communicate the differences between each tier to customers to avoid misunderstandings.
Upselling opportunities. Higher tiers can offer additional services that not all clients might need but are willing to pay for when needed, creating an opportunity for upselling.
Pricing by room or item
This model charges customers based on the number of rooms or items to be cleaned. When implementing this model, consider the following:
Room complexity. Cleaning a bathroom or kitchen is typically more complex and time-consuming than a bedroom or office. Your prices should reflect this difference.
Cleaning requirements. Different rooms or items may require other cleaning products or equipment. Adjust your prices to account for this.
Size of room or item. Larger rooms or items may take longer to clean. Be sure to factor this into your pricing.
Value-based pricing
Here, prices are based on the perceived value of your services, not just the time and resources used. Consider:
Unique services. If you offer services that few or no competitors do, such as eco-friendly cleaning, you may be able to charge a premium.
Reputation and experience. A strong track record can increase the perceived value of your services, allowing you to charge more.
Quality of service. A higher quality of service can justify higher prices, as clients are often willing to pay more for superior results.
Retainer or subscription pricing
Clients pay a regular, recurring fee for ongoing services. For this model, consider the following:
Service frequency. Regularly serviced properties may be easier and quicker to clean, so consider reducing rates to reflect this.
Customer loyalty. This model encourages long-term client relationships and provides a steady income.
Service flexibility. Consider offering different subscription levels to cater to different customer needs.
Dynamic pricing
Prices adjust based on demand and time. For this model, consider the following:
Peak times. During busier times, such as around holidays or spring cleaning season, you could increase your prices to reflect the higher demand.
Off-peak discounts. Similarly, consider offering discounts during slower periods to attract more business.
Package pricing
Bundling services and offering them at a lower combined price can attract clients. When creating packages, consider the following:
Bundled services. Choose services that complement each other and meet customer needs. For example, a post-renovation package could include dusting, vacuuming, and window cleaning.
Package discounts. Ensure that the package price offers a clear saving compared to purchasing services individually.
Upselling opportunities. Packages can encourage clients to purchase more services and increase your average revenue per client.
Long-term contract pricing
Clients commit to your services for a long-term contract for a specific period. When pricing these contracts, consider these factors:
Contract length. Longer contracts provide more revenue stability and can justify a discounted rate.
Service frequency and scope. Ensure the contract specifies the number of visits and the extent of cleaning services provided.
Early termination clause. Consider what happens if either party wants to end the contract early. You could, for instance, include a clause requiring payment of a percentage of the remaining contract value.
Remember, pricing is about balancing fair compensation for your time and costs with providing value to the customer. Monitor your competitors, and regularly review and adjust your prices as necessary.
Communicating your pricing structure to customers is essential to avoid confusion or misunderstandings.
Step 7: Decide your payment terms
Getting paid promptly and smoothly in your cleaning business is just as crucial as doing a great job. From good old cash to high-tech digital transactions, providing a range of payment options can make life easier for your customers and keep the money flowing into your business.
So, let's dive in and explore ten different payment methods, weighing up the pros and cons of each, and see which ones might be a perfect fit for your business.
Cash
Pros: Cash is immediate, there are no processing fees, and it doesn't rely on technology.
Cons: Cash can be a security risk as it is prone to theft and misplacement. It's also hard to track, which can cause accounting issues.
Suitable for: Small cleaning businesses where the owner interacts directly with clients or services requiring immediate payment.
Check
Pros: There are no transaction fees, and they provide a payment record.
Cons: Checks can bounce or be canceled. It takes time to deposit checks and have the funds clear.
Suitable for: Larger jobs or commercial contracts where the sum might be significant, and the client prefers a paper trail.
Credit cards
Pros: Convenient for customers and can increase sales. They provide immediate payment and create a digital paper trail.
Cons: There are often processing fees associated with credit cards. You'll need a secure system to handle sensitive credit card data.
Suitable for: Most types of cleaning businesses. It's beneficial for those offering online booking and payments.
Debit cards
Pros: Directly linked to the customer's bank account, reducing the non-payment risk. Transaction costs are typically lower than credit cards.
Cons: Like credit cards, you need a secure system to handle sensitive data. Some customers may not want to use their debit cards for security reasons.
Suitable for: All types of cleaning businesses, particularly those with online payment systems.
Electronic Funds Transfer (EFT)
Pros: Secure and immediate funds transfer from the client's bank account to yours. No need for physical payment handling.
Cons: Setup can be complex, and there might be fees associated with EFT.
Suitable for: Large cleaning businesses with recurring contracts. Also, those willing to invest in setting up secure EFT systems.
Mobile payment apps (Paypal, Venmo, Square)
Pros: Convenient for customers, particularly younger demographics. They can provide immediate payment and a digital record.
Cons: There are often transaction fees associated with these apps, and they require a smartphone and data connection.
Suitable for: Businesses that deal with individual clients and those willing to pay transaction fees for convenience.
Direct deposit
Pros: Secure, traceable, and automatic. It reduces the need for manual handling of payments.
Cons: Setup can be complex. Not all customers may be comfortable sharing their bank details.
Suitable for: Larger cleaning businesses, particularly with recurring services. It's also beneficial for those looking for an automated payment system.
Cryptocurrency
Pros:* Lower transaction fees and no chargebacks. It can also reach customers worldwide.
Cons: Cryptocurrency's value can fluctuate wildly, and not all customers understand or trust it. You'll also need a digital wallet and a secure system to handle transactions.
Suitable for: Innovative, tech-savvy cleaning businesses willing to cater to a niche market of cryptocurrency users.
Contactless payments (Apple Pay, Google Pay)
Pros: Convenient, quick, and reduces the need for physical contact. It also provides a digital record of transactions.
Cons: Requires modern, contactless-enabled payment terminals and smartphones. Not all customers may have or trust this technology.
Suitable for: Cleaning businesses that prioritize modern, quick payment methods and wish to reduce physical contact.
Invoice financing or factoring
Pros: Provides immediate cash flow and allows you to outsource credit control.
Cons: It can be expensive, and not all invoices are eligible. It may also affect customer relationships.
Suitable for: Larger cleaning businesses, particularly with recurring services.
Establish a payment process
Establishing a straightforward and effective payment process is vital to your cleaning business. Not only does this ensure you're duly compensated for your hard work, but it also helps foster trust and transparency with your clients.
The following ten steps provide a comprehensive blueprint for managing client payments, from choosing a payment provider to regularly evaluating your systems. Not all steps are relevant to all payment methods, but this will give you a general blueprint you can adjust to fit your needs.
Choose a payment provider. The first step is selecting a platform or system to handle your transactions. Consider factors like fees, ease of use, customer support, and integration with other software you use. This will determine whether you'll take payments upfront or post-service.
Select payment methods. Depending on your chosen payment system, you can provide options for your customers to pay via cash, check, credit card, debit card, or electronic transfer. You could consider mobile payment apps like PayPal, Venmo, or Apple Pay.
Send estimates or quotes. Before starting a job, you might want to send an estimate or quote to the client outlining the costs involved. Use a template to ensure consistency and professionalism.
Create and send invoices. After completing a job, use an invoicing template to detail the services rendered, each cost, and the total due. You can usually send these directly through your payment provider or via email.
Set up recurring payments. If clients use your services regularly, set up a recurring payment system. This saves both you and your client time and ensures a steady income stream for your business.
Follow up on unpaid invoices. Not all clients will pay on time, so establish a follow-up process. You might send a polite reminder after the invoice is due, and if payment is still not received, you can escalate to more formal reminders or even third-party collection services.
Offer early payment discounts or incentives. Consider offering discounts or other incentives for early or on-time payment to encourage prompt payment. This can help reduce the number of late or missing payments.
Implement late payment penalties. On the flip side, consider implementing penalties for late payments. Be sure to make these clear in your terms of service or contract.
Keep track of payments and invoices. Use your chosen payment provider or separate accounting software to keep track of all payments, invoices, and late fees. This will be crucial for financial planning and tax purposes.
Evaluate and adapt. Finally, regularly review your payment processes to identify any areas of improvement. Are customers consistently paying late? Are specific payment methods not being used? Use this information to adapt your processes as necessary.
Step 8: Develop your brand identity
Your brand and brand identity should be unique.
You may find yourself thinking, "I'm just cleaning houses. Do I need to worry about branding?" But the clear answer is yes.
Whether you are intentional about your branding or not, your brand exists. And your brand is much bigger than your brand name.
Making deliberate branding decisions for your cleaning business will give you a leg up on the competition.
Cleaning professionals, especially residential cleaners, are invited into the most sacred place in a consumer's world – their home. Ensure your brand embodies trustworthiness and quality to gain a client's trust. And be committed to that message.
Before you start a cleaning business and begin posting ads for your cleaning services, consider the following:
What makes my cleaning business unique?
What type of cleaning business am I?
What cleaning services will I offer?
Who are my customers?
What are my brand values?
What is the most essential part of my customers' experience?

Your answers to these questions will help build the foundation of your brand.
Once those are set, you're ready to think about your business name and company logo – the core branding elements for your business. 

How much is a great logo worth to your business?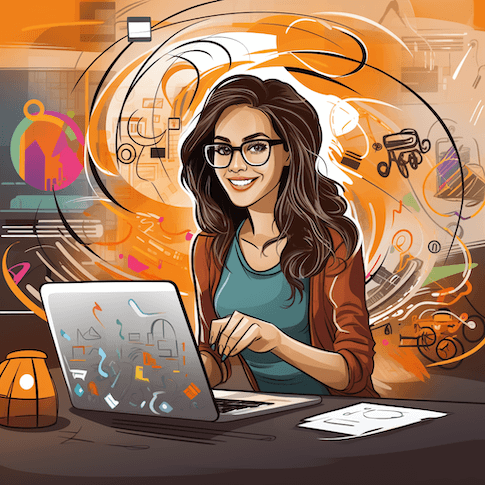 Answer 5 quick questions & gain 15 valuable insights to drive customer loyalty and business growth.
Start the free quiz now!
Before you delay building a strong brand identity because you might not yet have a considerable budget, rethink that plan. You don't have to spend thousands of dollars building a strong brand identity. Here are a few pricing guides that can help you identify the sweet spot for pricing:
And if you've already started your cleaning business but are struggling to grow it, consider whether rebranding can help you put your existing business on a path to success.
Step 9: Pick a location and assess safety regulations
As with every business, a cleaning service must consider several factors to ensure smooth operations and adherence to rules. These include the location of your operations, the vehicles you use, and the safety measures in place.
Let's look at these factors in more detail.
Location factors for cleaning businesses
Operating a cleaning business from home is feasible, given that services are typically performed at the client's premises. However, specific considerations can impact your decision:
Local regulations and HOA rules. Review your local ordinances and rules enforced by HOA management (homeowners' association) to understand any restrictions on home-based businesses, especially if you intend to have signage, employees, or commercial vehicles at your residence.
Commercial location. Should home-based operations prove impractical, consider a commercial space. It presents a professional image and provides dedicated areas for administration, storage of cleaning supplies, and potentially an in-house laundry and repair facility, saving costs in the long run. Ensure that the space is sufficient for your team and operations.
Vehicle considerations for cleaning businesses
Transportation is vital for cleaning services, requiring careful selection of vehicles. Here's what you should consider:
Vehicle type. The kind of cleaning service you offer dictates the vehicle you need. Maid services might only require a car, minivan, or station wagon for transporting small cleaning equipment and supplies. However, specialized services like carpet cleaning necessitate larger vehicles like trucks or vans to accommodate more substantial equipment.
Vehicle costs. A used truck could cost between $8,000 to $12,000, but it's still less costly than transportation-focused businesses. Consider your budget and needs when deciding on your fleet.
Vehicle advertising and insurance. Vehicle wraps, or magnetic signs can be effective mobile advertising for your business. Also, ensure all vehicles used for business—whether company or employee-owned—are adequately insured.
Safety considerations for cleaning businesses
Though cleaning might not seem inherently risky, it poses specific hazards, including exposure to toxic cleaning supplies or medical waste in healthcare settings. Adhering to Occupational Safety & Health Administration (OSHA) regulations is crucial. Consider these steps:
Follow OSHA regulations. OSHA guidelines cover protective measures for the eyes, face, hands, and feet, along with rules for handling toxic and hazardous substances and ventilation requirements. Familiarize yourself with these standards to ensure your business is compliant.
Employee training. Provide comprehensive safety training to your employees. They should be aware of the potential risks associated with their work and know how to protect themselves effectively.
Proper equipment. Invest in the necessary safety gear and equipment for your employees. This could include gloves, face masks, protective clothing, and eyewear.
By thoroughly considering these factors, you can ensure that your cleaning business is not only prepared for success but also compliant with regulations and committed to the safety of its employees.
Step 10: Build an online presence
Gone are the days of thumbtacking black and white flyers with tear-off phone number tabs in your local library or laundromat.
Consumers today expect all businesses to have a website and be online.
Your cleaning business needs a business website.
Most people prefer the convenience of researching your business via the web over talking to anyone on the phone or in person.
A business website will give your business credibility, serve as a 24-hour ambassador even when you're unavailable, and can even tackle some vital tasks like setting appointments and making sales.
You may feel overwhelmed by the idea or question if you have the budget for a website, but the reality is: your business can't afford not to. 
You may need to hire a developer to code and deploy your website. The same person can help you keep the site up to date.
To dig deeper, look at the step-by-step, easy-to-follow instructions on creating a small business website.
Your website must be consistent with your brand, what you represent, and offer. This consistency is critical to building trust, recognition, and customer loyalty. Create brand consistency on your website by:
Featuring your business name, logo, and tagline prominently.
Using the same brand colors from your logo to create visual coherence.
Offering an "About Us" page introducing prospects to you and your business.
Including a "Services" page highlighting the services you offer.
Featuring a "Contact Us" page that is easily accessible from everywhere on your website.
Providing links to your social media accounts.
Step 11: Create a sales plan
Transitioning from the initial business setup to actively driving sales is a critical step in your journey. A robust sales plan can distinguish between scraping by and genuinely thriving. After all, your cleaning business's growth and sustainability are directly tied to your ability to attract and retain clients consistently.
Creating an impactful elevator pitch
Consider your elevator pitch as a concise, persuasive speech that sparks interest in your cleaning services. This summary should encapsulate what your business does, what makes it unique, and why it's valuable to your potential customers. Here are some steps to refine your elevator pitch:
Identify your unique value proposition. What sets your cleaning business apart from the competition? Maybe you specialize in eco-friendly cleaning solutions or offer your area's most comprehensive cleaning package. Make sure this is highlighted in your pitch.
Keep it simple and clear. Avoid industry jargon or overly technical terms. Your elevator pitch should be easily understood by anyone, not just those familiar with cleaning services.
Make it engaging. An engaging pitch will capture attention and leave a lasting impression. Use storytelling techniques to describe how your services can transform a space vividly.
Practice. Like any other skill, the more you practice your pitch, the more natural it will feel. Test it on friends, family, and mentors to get feedback and fine-tune your delivery.
Overcoming customer objections
Customer objections are a natural part of the sales process, but they can often be a gateway to deeper discussions and eventual conversion if handled correctly. Here are some tips:
Anticipate objections. Brainstorm common objections you're likely to encounter. These could range from pricing concerns to questions about your cleaning methods or credentials.
Develop responses. Once you know the likely objections, develop clear and convincing answers. Be prepared to demonstrate your expertise, professionalism, and commitment to customer satisfaction.
Use objections as an opportunity. Objections can offer valuable insights into potential customers' needs and concerns. Use these moments to emphasize the benefits of your service and address any underlying issues the customer may have.
Developing a sales strategy and tactics
Your sales strategy should outline your overall approach to winning customers, while your daily tactics are the specific actions you'll take to implement this strategy. Here are some considerations for developing both:
Define your sales targets. These might include revenue goals, the number of new clients, or specific market share targets.
Outline your sales process. Document each step in your sales process from initial contact to closing the deal. This might include lead generation activities, presentations or demos, proposal submission, negotiation, and closing.
Identify key sales tactics. You'll take these specific daily actions to attract and retain customers. It might include cold calling, networking, email marketing, social media engagement, or offering promotional deals.
Monitor and adjust. Keep track of your sales activities and outcomes. Regularly reviewing your sales performance can help you identify what's working, what isn't, and what might need to change.
Remember, sales are an ongoing activity. It's easy to get caught up in day-to-day operations and neglect active selling, but maintaining a full sales pipeline is crucial for your cleaning business's long-term success.
Allocate time for daily sales activities; your calendar (and bank account) will thank you.
Step 12: Hire employees and grow your team
If you're at a stage where you're considering hiring additional help, it means your cleaning business is thriving.
You can ask for a family member to help you, but eventually, if all goes well, you'll hire employees to take tasks off of your plate so that you can focus on serving your clients or expanding your cleaning business.
But employees must be paid. So, first, you should only hire for positions that will provide the most immediate benefit to your business.
If you're a newbie to marketing, consider taking an online marketing course or hiring a salesperson or marketer to help you strategize your business and find new clients. If you're not confident about invoicing and numbers, hire a bookkeeper to manage accounts and collect payments.
Hire an employee who is an expert in areas your business lacks. Building a strong, well-rounded team will create a stable foundation for your business.
You'll also need to decide whether you hire full- or part-time employees.
Part-time employees cost less. So you may want to start with part-timers. As the business grows and you can afford it, you can expand their hours.
Full-time employees also require more paperwork to get set up. Consider investing in online payroll software to save time and headaches.
Hiring the right people and managing them effectively can make or break your success. Let's explore ten steps to hire, train, retain successfully, and, when necessary, let go of employees:
Define your ideal employee. Begin by clearly understanding who you want on your team. Consider the skills, attitudes, and personal attributes best serve your business and its clients. Is attention to detail more important than speed? Is flexibility a must? Jot down all the qualities your ideal candidate should possess.
Craft a clear job description. A well-defined job description is essential to attract the right candidates. Outline the responsibilities, required skills, working hours, and compensation details. This description should provide a clear picture of the role, expectations, and growth opportunities within your company.
Advertise the job. Use your local newspaper or job-finding websites like LinkedIn, Indeed, or Glassdoor to cast a broad net. However, don't forget local outlets like community bulletin boards or local online classifieds. Ensure your ads reach your ideal candidates.
Screen applicants. Evaluate applications against the skills and attributes you defined in Step 1. Look beyond just the professional experience – consider personality traits, soft skills, and values that align with your company culture.
Conduct interviews and auditions. Interviews allow you to assess a candidate's communication skills, professionalism, and compatibility with your team. Consider including a paid audition or "trial shift" to observe their practical skills and work ethic.
Hire the best candidate. Select the candidate who best fits your business requirements and culture. Remember, skills can be taught, but attitude and values are inherent.
Provide comprehensive training. Equip your new hires with the tools and training they need to excel. Training materials could include employee handbooks, cleaning checklists, and videos. Consider offering mentorship programs where new hires shadow experienced employees.
Monitor performance and provide feedback. Regular evaluations are crucial in maintaining a high level of service and addressing any performance issues early. Provide constructive feedback and recognition for excellent work to encourage continued growth.
Foster a positive work environment. Create a work culture that encourages open communication, mutual respect, and team spirit. Employees who feel valued and part of a community are more likely to be committed to their jobs.
Know when to let go. Despite your best efforts, there might be situations when an employee is not performing well or causing issues within the team. In such cases, it may be best to let them go after providing opportunities for improvement. Remember to follow local labor laws and handle the situation professionally and empathetically.
These steps should help you through the hiring process and ensure you assemble a team that fulfills your business needs and enhances your company's reputation through excellent service.
Step 13: Grow your cleaning business
You may be excellent at cleaning. But, if you're not marketing yourself and your business, no one will know it.
Marketing your business is the only way to ensure a steady flow of clients and potential clients. It's time to focus on getting the word out about your fantastic new cleaning services to your target market.
When starting a cleaning business, your first few clients will likely be family and friends who want to show their support.
But you'll need to spread the word to build your client list and grow your business.
You may be wondering:
How can I get exposure for my business?
Should I run advertisements, and if so, where?
Should my business have social media pages?
Should I offer promotions?
While there are no one-size-fits-all answers to these questions, you should consider the following methods of growing your client list:
Word of mouth
Before social media, the most powerful form of marketing was Word of Mouth (WOM).
Guess what? That's still true.
People still hold the opinions and experiences of those they know above social media marketing and advertisements. And word of mouth continues to be a powerful form of marketing – especially for a cleaning business.
It makes sense.
Imagine you see an advertisement for a steakhouse claiming they're the "Best steakhouse in town!" But your good friend also recently told you about a different steak restaurant with the "best steak she's ever had." Which would you be more apt to try out?
Statistics say you'll heed the recommendation of your friend.
Encourage your first customers, especially every family member you help, to share their experience through word-of-mouth, especially on local networks like Nextdoor.
You can do this verbally, in a written thank-you card, or via a follow-up email. However you do so, be sure to follow up after providing service.
You can even consider rewarding your clients with refer-a-friend discounts. For example, for every long-term paying client that an existing client refers to, you can offer to clean the current client's house for free the next time.
With willingness on their part and consistent quality service on yours, new clients will begin rolling in.
Social media
Your clients are on social media. Most people are.
Statistics show that billions of people are active on social media each day. And it's not just young people.
If you've questioned whether your business should be active on social media, the answer is a resounding "Yes!"
You may be asking yourself:
What social media platforms should I have a business page on?
What type of posts should I share on these platforms?
When is the best time to be active on social media?
Social media marketing uses social platforms to connect with your audience. Actively marketing on social media will build your brand, increase sales, and grow your website traffic.
The best social marketing involves great content, consistent engagement with your followers, and running social media advertisements.
Maintaining an active social media presence will help you build an audience of devoted clients.
What platforms should I use for my business?
There is no correct answer to which social media outlet will work best for your business.
Maintaining (at a minimum) a Twitter, Nextdoor, and Facebook presence will help you build an audience of clients.
Help people by answering questions about cleaning specific home or office items. You can even share your experience on starting a cleaning business and offering tips to others who might be your referral sources.
Don't give away all of your secrets, of course. But, do be sure to offer valuable information from your unique perspective.
Establish yourself as a subject matter expert and build relationships with current and future clients by maintaining an interactive presence. This will reassure people in your community that you're accessible, knowledgeable, and reliable.
Most social media platforms allow creating a business account for free. Do that.
Business accounts have relevant features such as contact information, analytics, customer reviews, and the ability to purchase advertisements.
What types of posts should I make on social networks?
Your social media content must be valuable, relevant, and consistent… while staying on brand. Think about what kind of content your clients will find interesting or valuable. That's what you should post.
Keep posts related to your cleaning businesses, but don't be afraid to show some personality and a sense of humor. After all – it is social media. And be sure to share testimonials from clients. Social proof is powerful.
Be sure to tailor your content to the platform. Instagram may be the perfect venue for "before and after" cleaning photos, while Twitter would be an excellent choice for general announcements.
Use these platforms to connect with clients, post ads and specials, respond to feedback, and share helpful cleaning tips.
When is the best time to post on social media?
You can ask this question to a hundred marketers, and you would likely get 100 different responses.
The truth is there is a science to social media posting. But it's not the critical component.
Consistency is. 
Be sure to try posting on different days and times to compare performance. And, over time, you'll learn what posting times receive the most interaction with your clients.
Your primary focus should be to provide content and respond to interaction consistently.
Other key considerations for a thriving cleaning business
Sustainability practices for a cleaning business
As the world grows increasingly aware of the importance of sustainability, green cleaning businesses are gaining momentum. Not only is this great for the environment, but it's also a fantastic selling point that can set your business apart. Here's what you can do:
Use eco-friendly cleaning supplies. Choose environmentally friendly cleaning supplies. Many brands offer green alternatives that are just as effective as traditional cleaners but with less environmental harm.
Implement waste reduction methods. Implement practices to minimize waste. This could include using reusable cloths instead of disposable ones, recycling whenever possible, and properly disposing of hazardous waste.
Use energy-efficient equipment. Wherever possible, choose energy-efficient equipment. Not only will this reduce your carbon footprint, but it can also save you money in the long run.
Training. Train your staff about the importance of these practices. Everyone in your business should understand the why and how of your green policies.
Employee retention strategies
Attracting talented employees is just one side of the coin; retaining them is equally important. Here's how you can ensure your employees stick around:
Competitive wages. Pay your employees well. Research what other cleaning businesses in your area are paying and aim to be competitive.
Benefits. Consider offering benefits. This could include paid time off, health insurance, or even smaller perks like a monthly lunch or employee recognition programs.
Flexible schedules. In the cleaning industry, offering flexible schedules can be a big selling point for potential employees.
Positive work environment. Foster a positive work environment. Regular team-building activities and open communication channels can go a long way in keeping morale high.
Customer service training
Excellent customer service is crucial in the cleaning industry. Here's how you can train your team to deliver top-notch service:
Emphasize the importance. Ensure your team understands that great customer service can differentiate between a one-time job and a long-term contract.
Role-play scenarios. Regularly run through scenarios with your team to help them learn how to handle different situations.
Active listening training. Teach your team the importance of active listening. Customers need to feel heard and understood.
Customer feedback. Regularly solicit and review customer feedback. This can help identify areas for improvement.
Business partnerships
Partnering with other businesses can provide steady work for your cleaning business. Here's what you need to know:
Identify potential partners. Consider businesses that need regular cleaning services, such as property management companies, office buildings, or even other cleaning companies that might need help with overflow work.
Create a proposal. Outline what you can offer in a professional proposal. Make sure to highlight why your services would benefit them.
Negotiate terms. Be ready to negotiate terms that are beneficial for both parties. This could include pricing, schedules, and the scope of work.
Maintain relationships. Once you've secured a partnership, make sure to maintain the relationship. Regular check-ins and top-notch service can go a long way in ensuring a long-lasting partnership.
Conclusion
Embarking on a journey to start a cleaning business is challenging and rewarding. While hurdles may arise, remember that persistence, strategic planning, and a commitment to delivering quality service are the keys to your success.
You may still have lingering questions, and that's okay. Building a business is hard work and requires continuous education.
So, leverage this guide, remain focused, and turn your entrepreneurial aspirations into a thriving reality. Your cleaning business success story starts now – let's clean the way to a prosperous future!
Frequently asked questions (FAQs)
1. How much does it cost to start a cleaning business?
The startup cost can vary widely depending on numerous factors such as location, services offered, and whether you're starting a home-based business or opening a physical office. However, budgeting around $2,000 to $7,000 is reasonable for initial expenses like licenses, insurance, cleaning supplies, and marketing.
2. Do I need special training or certification to start a cleaning business?
No specific formal education or certification is required to start a cleaning business. However, it's beneficial to understand cleaning techniques and products, customer service, and essential business management. Certain specialties, like a crime scene or hazardous waste cleaning, require special training and certification.
3. How do I price my cleaning services?
Pricing depends on factors like the size and type of the job, travel distance, and local competition. You can charge per hour, per job, or based on long-term contracts. Research local competitors' rates to get an idea of fair pricing in your area.
4. Do I need insurance to start a cleaning business?
Yes, it's highly recommended to have insurance to protect your business. At a minimum, consider general liability insurance. Depending on the size and nature of your business, you may also need worker's compensation, commercial auto insurance, and a janitorial bond.
5. How do I find clients for my cleaning business?
Marketing and networking are essential. Establish an online presence with a professional website and social media profiles. Networking with local businesses and community groups can also generate leads. Offering promotions or referral incentives can attract new customers.
6. Do I need to hire employees right away?
No. Many cleaning businesses start with the owner as the sole cleaner. As your client base grows and you begin to feel overwhelmed, that's usually a good sign it's time to hire help.
7. How do I manage the financial aspects of my business?
Keeping accurate financial records is essential. Track all income and expenses, regularly review profit and loss statements, and ensure you are setting aside enough money to cover taxes. Utilizing financial management software can simplify this process.
8. What cleaning supplies will I need?
This will depend on the types of cleaning services you offer. A general list might include cleaning solutions, cloths, brushes, gloves, a mop and bucket, a vacuum cleaner, and a caddy or cart to transport these items.
9. What are some challenges I might face in this business?
Common challenges include finding and retaining clients, hiring and managing employees, managing cash flow, and staying competitive. A detailed business plan can help you anticipate and prepare for these challenges.
10. How can I grow my cleaning business?
Deliver exceptional service to build a strong reputation. Utilize various marketing strategies to attract new clients. Diversify your services to appeal to a broader range of customers. Develop partnerships with local businesses. Regularly evaluate and adjust your business strategies based on your growth and the changing market conditions.
Cleaning business resources
Associations
Association of Specialists in Cleaning and Restoration
Chimney Safety Institute of America
International Window Cleaning Association
Publications
Cleaning & Maintenance Management magazine
How to Upgrade and Motivate Your Cleaning Crews
Blogs
Podcasts
Grow My Cleaning Company Podcasts
Websites:
U.S. Small Business Administration