How to Start a Cleaning Business in 2021: The Complete Guide
Starting a business involves careful planning, writing a business plan, making key financial decisions, and completing a series of key activities.
You need every advantage you can get.
When researching how to start a cleaning business people often ask:
Is it worth starting a cleaning business?
How do I start my own cleaning business from scratch?
Do you need an LLC to start a cleaning business?
Can a cleaning business make you rich?
How do I get clients for my cleaning business?
Why do cleaning businesses fail?
How much does it cost to start a small cleaning business?
How do I market my cleaning business?
What types are cleaning businesses are there?
With the right resources and strategies, starting a residential cleaning business or a commercial cleaning business can be an inexpensive way to become an entrepreneur. And you can start a cleaning business in just 13 steps.
How to Start a Cleaning Business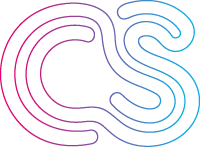 Step 1
Define your cleaning business
A cleaning business can be lucrative and rewarding at both the residential and commercial level.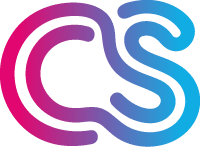 Before you pack up your mops, brooms, and Magic Erasers, consider these facts:
In May 2018, there were about 924,290 jobs in residential cleaning with the titles 'maid' or 'housekeeper' and estimates suggest that 236,500 new cleaning jobs will be created by 2023.
Currently, the Bureau of Labor Statistics also shows the cleaning industry growth at 7%, which is above the national average for all occupations. The field is expected to grow 10 percent from 2016 to 2026, presenting a good opportunity for prospective business owners in this category.
Hourly rates for house cleaning range from $20 to $50 per hour per worker, with most home cleaning visits lasting at least two hours with one worker for $75–$110.
Intriguing, right?
But, even if you're motivated by the potential, it's natural that you'd still have some questions when deciding whether to start a cleaning business.
One of the first decisions you'll need to make when you start a cleaning company is to decide if you're interested in starting a residential or commercial cleaning service. There are many cleaning service providers in both market sectors
While you can certainly add on cleaning services as your cleaning business grows, most cleaning businesses fall under one of these two umbrellas.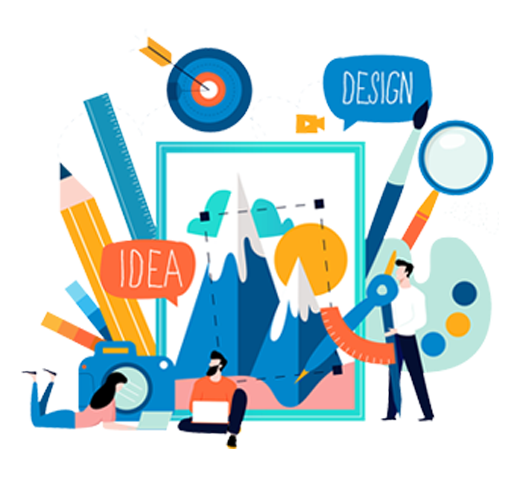 FREE BRAND IDENTITY GUIDE
Unlock the secret to faster business growth. Get the free guide now.

We just emailed the Brand Identity Guide to you.
Once you've determined which type of cleaning company you're going to start, you'll want to develop specific cleaning services to offer within that niche.
Residential cleaning business
A residential cleaning business offers cleaning services that pertain to a client's home.
It's important to note that residential service providers supply all cleaning products, cleaning chemicals, and cleaning equipment needed to perform these cleaning services (unless otherwise agreed with the client).
Consider offering these cleaning services as a residential house cleaner:
home maintenance
move-in/move-out cleaning
deep cleaning
home event cleanup
green cleaning
Let's explore some of these cleaning services together…
Home maintenance cleaning jobs
Duties in this type of cleaning company can vary, but they usually include dusting, vacuuming, washing surfaces, mopping floors, polishing mirrors, and interior window cleaning.
Think about the typical maintenance of a home – those should be covered under this service.
Each client's needs will vary and will need to be agreed upon before starting service.
Pricing averages can vary by location, home size, etc.
Move-in and move-out cleaning jobs
No one likes to move. It's stressful, exhausting, and after everything is moved out, there is still cleaning left to do.
Landlords are often left with a rental property that needs to be properly cleaned to prepare for new tenants.
Moving cleaning services are highly sought offer by customers and potential customers to lighten their load.
This type of cleaning service will go beyond simple home maintenance. While expectations will vary based on the circumstances, you can also expect to deep clean walls, appliances, windows, and more.
Pricing for move-in and move-out cleaning services is generally a flat rate (as opposed to an hourly rate), determined by the amount of work needed and the size of the home.
Deep cleaning jobs
You may consider offering deep cleaning services for residential cleaning or commercial cleaning. This type of cleaning, also known as spring cleaning, goes beyond normal maintenance.
Deep cleans involve cleaning out pantries, cupboards, and more. It also will likely include walls, baseboards, fans, and other hidden areas.
The pricing structure for deep cleaning services can be an hourly rate or a flat rate, depending on the client's needs. And you can provide these cleaning services as part of your residential cleaning services, and as part of your commercial cleaning services.
Residential event cleanup jobs
Hosting a party is fun, cleaning up after one, not as much.  Consider adding event cleanup to your cleaning service roster.
Event cleanup involves cleaning up the mess left from an event and getting the home back in tip-top shape.
Pricing for this type of residential cleaning service can be both hourly rate or a pre-determined flat rate.
Green cleaning jobs
We don't suggest following all trends for your new business, but offering eco-friendly cleaning services, is a piece of the pie you'll want to sink your teeth into.
Customers and potential customers today are more concerned with the ingredients in cleaning supplies, and the effect those ingredients have on the environment as well as their own health.
This is especially important in residential cleaning services, where people spend most of their time.
In fact, a recent survey showed that approximately 18 percent of respondents stated they would spend up to 10% more for environmentally friendly cleaning products.
You will have a distinct advantage by offering your customers something that your competitors aren't:  toxin-free cleanliness.
Eco-friendly cleaning is especially desirable for parents who might worry about the chemicals their young children are around, people with allergies or respiratory issues, or even your regular Joe who is pretty sure breathing in bleach isn't the best idea.
Use this to your advantage.
Green cleaning can be a business model you follow for all cleaning jobs or an upgrade cleaning service that your client can add on.
Commercial cleaning business
Commercial cleaning companies offer services that cater to businesses.
Regardless of the type of business, it is important to maintain cleanliness in our work and business environments.
Whether maintaining an office building, disposing of hazardous waste, or window washing an 87 story building– there is a large market for commercial cleaners.
Unlike residential cleaning services, which are often priced by the hour, pricing for commercial cleaning jobs is generally based upon a contract price.
Consider these four types of cleaning services when starting yours.
General Office cleaning jobs
Office buildings are the start of transactions, collaboration, and client interaction.
It is vital to keep them clean and prepared to handle day-to-day business.
Business owners want to impress customers and potential customers and maintain property values, so they will hire you to maintain the cleanliness of their offices.
General office cleaning contracts often include janitorial services like mopping and vacuuming, carpet and window cleaning, removing trash, waxing floors, dusting, and sanitizing bathrooms.
Large scale niche services cleaning jobs
Some commercial cleaning businesses offer large job services such as window and carpet cleaning.
These specialized jobs require specific cleaning equipment and skills. You'll want to keep this in mind while calculating start-up costs.
Commercial window cleaning has an average cost of $5-$14 per hour, while commercial carpet cleaners charge between $30 and $70 per room.
Construction cleanup jobs
Construction site cleanup services perform a final cleaning and removal of construction materials. This type of cleanup is needed in both commercial and residential properties.
Take note that construction cleanup businesses require a variety of licenses and permits for the services they offer.
This type of work requires long hours and specialized cleaning equipment (again – an added start-up expense).
Typical customers include contractors, construction companies, and property management firms.
Disaster and hazardous waste cleanup jobs
Disaster and hazardous waste cleanup are less familiar but certainly necessary, sectors of commercial cleaning. The cleaning companies in this niche are highly specialized and trained.
These services may be required after natural disasters, in the medical field, or even surrounding crime scenes.
Commercial companies offering this type of cleaning service must work closely with EPA and OSHA guidelines.
Franchise or independent business?
Whether you're thinking about starting a residential cleaning business or commercial cleaning business, you'll need to decide if you want to start an independent cleaning service or join an established franchise.
Franchises can give you a quick advantage because their name is more likely to be recognized in the industry, they'll often have national advertising or regional advertising focusing on the brand, and they'll teach you how to run your own cleaning service.
Franchises may be an easier way to get started when you're looking to provide commercial cleaning because businesses will carefully consider your reputation and the reputation of your business. If a commercial cleaning franchise has already established a strong reputation in the market, that can help you find potential customers more quickly and get started quickly.
But, for some entrepreneurs who start a cleaning business, the advantages of a franchise agreement are quickly outweighed by the disadvantages, even in commercial cleaning.
In the long run, you'll likely invest less money when starting a cleaning business of your own as an independent business. And, as an independent cleaning business, you're not tied to pre-established requirements for the concept, name, the services you must offer, and the specific processes you must follow.
So, you can do things your way, but you'll need to define your market and figure out all of the things involved with running and growing a successful cleaning business, especially in commercial cleaning.
A final word…
You have a lot of options when you start a cleaning company.
While we suggest you decide on a single niche to start with when building your cleaning business, you always have the option to continuously expand your services and markets as your business grows.
The best strategy is to thoroughly research each of the above cleaning business types when starting a cleaning business and consider what would be the best fit for you.
Defining your business action items:
☐ Determine if you are opening a residential cleaning business or commercial cleaning business
☐ Research the requirements of services you are contemplating offering
☐ Decide on a niche for your cleaning business (you should pick a niche even if you pick residential cleaning)
Step 2
Write a business plan
Once you choose a niche for your cleaning company and define your cleaning services, it's time to write a business plan.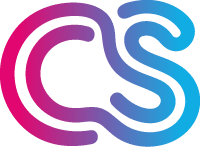 People make a lot of mistakes when they start a new business and rush into things before considering the important aspects of their business. Researching how to start a cleaning business is one thing. But you can't build a successful business without strong execution.
Although writing a business plan isn't mandatory for a cleaning business, it can help you to crystallize your ideas and avoid many mistakes.
Studies show that entrepreneurs who take the time to write a business plan when starting a business are 2.5 times more likely to follow through and get their business off the ground. The work that goes into creating a business plan also helps new entrepreneurs build skills that will be invaluable later.
For insights and free downloadable business plan templates, read this definitive guide on how to write a business plan. And if your time is limited, read the section of that guide on how to write a one page business plan.
Step 3
Hire an experienced business attorney
Most small business owners dread having to talk with and hire a business lawyer when starting a business. Some fear they'll end up paying exorbitant legal fees or that they'll receive bad advice that will destroy their business. Others agonize over how to find a reasonably priced, competent business lawyer.
Here's what you need to know to hire a good lawyer for your new cleaning company.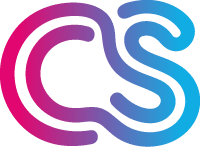 Most guides on how to start a cleaning business, or any other type of small business, won't include insights on hiring a lawyer. We think that's a big omission because many businesses run into legal troubles and by starting on the right path from the very beginning, you can reduce your business risk.
We've met many lawyers who are deal-killers. Overzealous and often inexperienced, they focus on the wrong issues and forget that their client needs the deal to move forward. When you talk with lawyers you're considering hiring, ask them about one or two complicated negotiations, and how they were able to overcome obstacles.
Don't make price your main criteria for hiring a lawyer.
Often, the least expensive lawyers are also less experienced – especially in the areas where you may need help. Paying a cheaper hourly rate might feel good initially, but in the end, you may end up paying far more than if you hired an experienced (more expensive) business lawyer in the first place.
Make sure your lawyer is familiar with the peculiarities of a cleaning business, has experience with clients starting a cleaning business, and has represented other cleaning businesses and other small businesses.
Also – be clear about your budget and expectations. Your lawyer should understand that your budget is limited and that they should not waste that budget on irrelevant details.
Typically, the best time to start a relationship with a lawyer is before you start your cleaning company.
Too many people make the mistake of forming a company without consulting a lawyer. A good lawyer will help you find the right business structure for the business – and split ownership interests if you have co-owners – in ways that will protect everyone and give you flexibility going forward.
Step 4
Decide your legal business structure
Before starting your cleaning business, you need to decide on the type of entity you need to register.
Your legal business structure affects everything, from how you file your taxes, to your personal liability, to whether you need to comply with any special additional requirements at the local, state, or national level.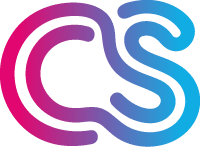 There are many different types of legal business structures for various business entities. For new business owners starting a cleaning company, choosing the best business entity for your business can feel overwhelming.
This isn't a topic covered in most how to start a cleaning business guides.
But it's an important topic.
For example,  when starting a cleaning business, a sole proprietorship might be quick and inexpensive in the short term. But, a sole proprietorship might expose you to more risk, create an unfavorable tax treatment, and create problems for you in the long term.
Spend some time reading about each possible entity your cleaning business might fit into. Consider which business structure is most helpful for your business, and how each business structure can help you accomplish your professional and personal goals.
What are the 4 types of business entities?
A sole proprietorship is the most basic business entity. A sole proprietorship means that one person is solely responsible for business profits and debts.
A partnership is a shared responsibility between two or more people who both hold personal liability for a business.
Limited Liability Company (LLC) is a business structure that permits owners, partners or shareholders to limit personal liability, but still includes tax and flexibility benefits associated with a partnership.
A corporation is an entity legally considered separate from its owners. That means that corporations are permitted to own property, can be held liable, must pay taxes, and may enter contracts.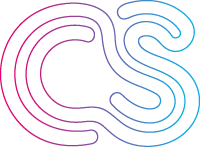 Be sure to look at which entity will work best for your current needs while still considering any future business goals.
Also, remember that when starting a cleaning business, most states require you to register your cleaning business, before you take on cleaning jobs, with the secretary of state or county clerk in the county in which you operate your business if the trade name under which you operate your business differs from the legal business name of your business.
For example, if your registered company is a limited liability company (LLC) and the legal business name is Three Sisters Cleaning, LLC, you cannot operate that business lawfully in most states if you're selling your cleaning service under the trade name Three Tigers Cleaning. That's because the registered business name, and your trade name, are different.
Fortunately, this is not a difficult problem to overcome. You can simply register your actual trade name with your state (and or local government) by filing a "doing business as" (DBA) certificate. DBAs are also commonly called "assumed name", "fictitious business name", or "trade name". Here's a terrific resource that explains what a DBA is, the DBA state requirements, and how to file a DBA for your business in all 50 states and U.S. territories.
Step 5
Set up business accounting and bookkeeping
In order to keep track of your finances when starting a cleaning company, you'll need to set up a bookkeeping and accounting system. This is important so that you understand your business's cash flow and will also be important for tax-filing purposes.
Here's what you need to know about accounting and bookkeeping for your new cleaning business.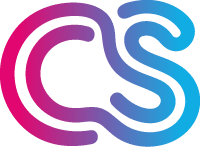 Business accounting is how your business records, organizes, interprets, and presents its financial information. Accountants analyze the financial condition of a business to help the business owner make better decisions.
Bookkeeping is the recording, organization, storage, and retrieval of financial information related to your business.
Accounting and bookkeeping do overlap. The main difference between the two is that bookkeeping is how you record and categorize financial information, whereas accounting puts the information to use through analysis, strategy, and tax planning.
Start by hiring a bookkeeper
A great bookkeeper is not the same as an accountant. Many business owners hire a bookkeeper with some simple goals in mind: keep me organized, get my bills paid, and get me prepared for the work that will be handed to the accountant.
Typically, bookkeepers are less expensive than CPAs (certified public accountants) and can be trusted to record and organize your day-to-day business transactions, keep your bank accounts balanced, produce simple reports, and assist with keeping your financial records in order.
Many small businesses will use an outside bookkeeper, paid hourly to handle all entries, pay all the bills, and manage invoicing and receivables. Having help with this aspect of managing a small company can be indispensable, and the time it can free for a busy owner, invaluable.
Review your accounting processes annually and make adjustments
Do not under-estimate the importance of a periodic review of your bookkeeping, accounting, and tax strategies. It is at your own peril that you neglect to take a hard look at the systems you have in place and the people managing those systems.
Are you doing your accounting in the most productive and cost-effective way? Does your CPA have the right level of industry knowledge to advise? Does your tax-preparer have the skills and expertise to keep you (and your investors) on the right side of the law? And finally (the big one), can you find ways to reduce your expenses while maintaining high-quality controls?
Take the time to reconsider your overall accounting strategy and find ways to strengthen and improve it.
Step 6
Assess your finances
When you start a cleaning company, assessing your finances is crucial. These numbers include being able to track your sales and profits - but a smart business will need to account for much more than sales alone.
Here's what you need to know about business finance and how to crunch the numbers for your new business.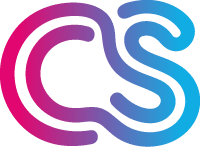 Business finance is the use of your company's financial information to help you manage your money and make your cleaning business operations profitable and sustainable.
You have many business financing options.
These include using your own resources and assets, borrowing money from friends and family, finding business partners, applying for financing or grants through government programs, and more.
Business financing is important because you need to determine how you're going to fund your new business and how you'll grow it.
If you don't understand the numbers, you'll have a tough time building a sustainable, profitable business.
Be extra careful to conserve your funds when starting a cleaning business. Don't overspend.
Some purchases will be necessary and will make sense for your cleaning business, but others, like expensive and unnecessary equipment or a fancy car, will threaten your small business's survivability.
In order to keep track of your finances, you'll need to set up a bookkeeping and accounting system. We talked about this above. This is important so that you understand your business's cash flow and will also be important for tax-filing purposes. Your accounting and bookkeeping system will include business income, expenses, capital expenditures, profit, loss, EBITDA, etc.
Step 7
Develop your brand identity
Every cleaning business is different. The way your business is run is specific to you.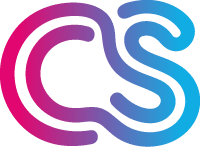 Your brand and brand identity should also be unique.
You may find yourself thinking, "I'm just cleaning houses, do I really need to worry about branding?" But, the clear answer is yes.
Your brand is how customers and potential customers will view your business.
Whether you are intentional about your branding or not, your brand exists.
Making deliberate branding decisions for your cleaning business will give you a leg up on the competition.
Cleaning professionals, especially residential cleaners, are invited into the most sacred place in a consumer's world – their home.
Ensure your brand embodies trustworthiness in addition to quality to gain a client's trust. And, be committed to that message.
It is important that you not underestimate the importance of brand authenticity.
WHICH LOGO IS BEST?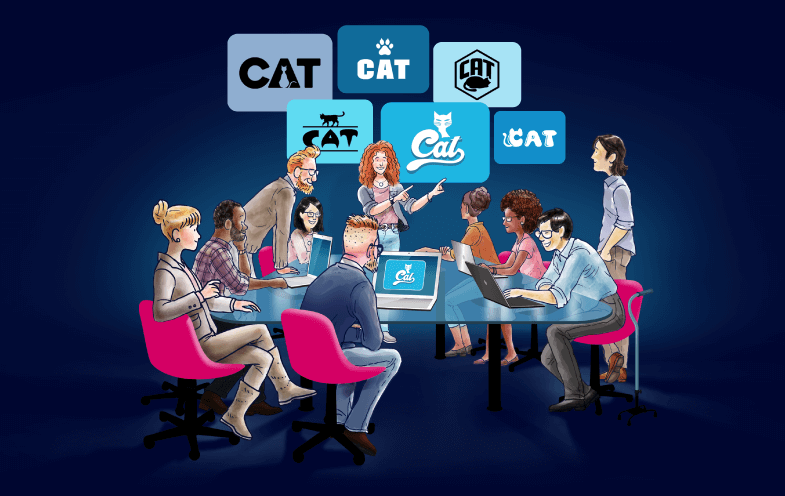 So, if you want to gain customers, you've got to create a brand identity for your cleaning business. Your identity will fill in the blanks of who you are, and what you have to offer.
Before you start posting ads for your cleaning services, consider the following:
What makes my cleaning business unique?
What type of cleaning business am I?
What cleaning services will I offer?
Who are my customers?
What are my brand values?
What is the most important part of my customers' experience?

Your answers to these questions will help build the foundation of your brand.
Once those are set, you're ready to think about your business name and company logo – the core branding elements for your business. 

Branding basics
The most important visual branding elements for any business are the name and logo.
These are the tools used to communicate your brand. And, you'll want to invest time in getting them right. So, let's take a deeper look…
Naming your business
What's in a name? Everything.
For some, this is the hardest step in starting a business.
In order to avoid any common naming mistakes, it's essential to take the time you need to choose the perfect name.
There are a few things you must consider when naming your business.
Naming elements to consider
You want the perfect name. A name that you a proud of, that is memorable, and represents what you have to offer.
Consider these naming elements while brainstorming:
Spelling: There are plenty of times when inserting creativity into your business is a good thing. However, the spelling of your business isn't one of them. You may be tempted to stand out by naming your business "Karen's Kleaning Services," but, you're asking for trouble. If your business name isn't spelled properly, customers and potential customers will have a hard time finding you online – and they may find a competitor instead!
Descriptive: A client should know what cleaning service you offer at first glance. For example, "Karen's Home Cleaning Services" fills in all the question marks about your business. But, "Karen's Home Services" leaves more questions than answers. Also, if you intend to expand your services at some point to include anther niche, like office buildings or industrial sites, you should take that into consideration before committing to a business name.
Short and to the Point: It's important that your business name be memorable. Try to keep your business name as concise as possible. A shorter name is easier for clients to remember and locate online. It will also come in handy when you are visually branding and marketing your name.
Piques Interest: A clever name that captures interest can help clients remember and get to know your brand. For instance, consider the bakery franchise "Nothing Bundt Cakes." The strategic naming of the company meets all the guidelines above while including a fun play on words that certainly piques interest.
Branding and trademark elements to consider
By now you may have a list of names you're tossing around.
It's a good idea to cross-check your front runner options with branding and trademark availability.
To put it simply: Has someone else already claimed that brand name?
Branding Elements to Consider
Domain name: Do yourself a favor and check to see if a website domain name is available for your business website before making your final choice. You need to be accessible where your customers are. And, to be frank, your customers are online. Check to see if your name is available as a domain here.
Social Media: Clients will want to find your business on social media. So, ensure that there are social media handles available for your preferred name. According to  Smart Insights, 63% of customers actually expect companies to offer customer service via their social media channels, and 90% of social media users have already used social media as a way to communicate with a brand or business. So, save your clients some frustration and make your business easy to find.
Trademarking and Incorporating
Trademark: Can your business name be trademarked? Once you've decided on a name, perform a search on the U.S. Patent and Trade Office's (USPTO) database of registered trademarks. We also suggest you run a series of search engine searches for your desired business name to make sure there isn't another company offering similar services under that name.
Incorporation: Has a business with the same name been registered in your state? It's important to protect your business name by registering it with your state authorities. If you have a limited liability company, a corporation, or a limited partnership in the U.S., you'll need to register the business itself, which will also register your business name.
Company logo
You've heard the saying, "You get only one chance to make a good first impression."
For a cleaning business, your company logo is often that opportunity.
And, much like your business name, your logo should be well-informed by your overall brand.
With a strong logo, you can inspire consumers who have no prior knowledge of or experience with your business, to believe you can deliver a great cleaning service.
Your business logo will become a client's main visual identifier for your business.
Each impression is valuable. A strong, brand-centered logo will showcase a clear difference between your business and your competitors, quickly connect with your potential customers, and stick in their minds.
When developing your business logo, consider the following:
Avoid generic logos: You don't want your business to be known as "just another cleaning business," you want to stand out as a front-runner.  In order to achieve that, your logo can't look like a hundred others.  You need a one-of-a-kind design that conveys what you do and who you are. Your logo must be in alignment with your brand values.
Pick the right typography: Good logos are not just about creative illustrations and drawings! Many companies use typography in their logos either instead of, or in addition to, images and symbols. Next to the graphical element, the typography used in your logo is a critical choice. The typography you choose will speak about your brand.
Be mindful of color: Color affects us deeply.  According to a study examining the effect of color on sales, 92.6% of people surveyed by the CCI: Institute for Color Research said that color was the most important factor when purchasing products. Be diligent in your research when choosing a color palette for your logo design.
Consider how your logo will be used: When developing your logo, think about its use. Will your logo be used on business cards, uniform embroidery, social media, and vehicle wraps? Be sure the graphic and typography elements translate well into the various ways you will display your logo. The best logos can scale and adapt to any size or background without losing impact.
Hire a professional: With so much of your success riding on how your brand is perceived, logo design is not a place to cut corners. Here at crowdspring, we take the stress off your shoulders and deliver some of the best logo designs in the world, at a fraction of the cost of a traditional graphic design firm.
Whether you intend to have your cleaning business as a side gig or a full-time endeavor, your branding is crucial, essential, vital.
Be thoughtful and precise in developing your brand identity, and watch your business grow.
Now, before you decide that you should delay building a strong brand identity because you might not yet have a huge budget, rethink that plan. You don't have to spend thousands of dollars to build a strong brand identity. Here are a few pricing guides that can help you identify the sweet spot for pricing:
Branding to do:
☐ Develop your brand identity.
☐ Name your business.
☐ Hire an experienced logo designer to create your business logo.
Step 8
Crunch the numbers
Crunching the numbers when starting a new business can seem like an arduous task.
The good news is, it doesn't have to be.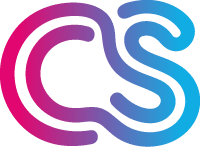 Cleaning services tend to have some of the lowest up-front costs compared to other start-ups.
So, let's dive right in.
Start-up costs
Start-up costs for a cleaning business include:
registering your business (discussed above)
buying business insurance
tools and cleaning supplies
transportation
branding and promotional tools
Buying business insurance
It's alarming how many new cleaning business owners forget to protect themselves and their businesses via insurance before they officially start.
Acquiring business insurance won't help you after claims against your business have already been filed.
It's alarming how many guides on how to start a cleaning business ignore the importance of business insurance (including liability insurance).
As we shared in our guide on how to start a business,
Insurance can cover property damage, theft, intellectual property lawsuits, and other incidents. Those can be very costly to small businesses and you need to properly protect yourself and your new business.

And if you will employ people, you'll need to have workers' compensation and unemployment insurance. Coverage varies by location, and many general liability (GL) policies will cover at least workers' compensation.

If you provide services, you'll want to have professional liability insurance so that you're protected against possible claims.

Here's a good read on the different types of insurance you should consider as a business owner.
Tools and cleaning supplies
The volume of cleaning supplies needed for your cleaning business will depend entirely on the services you offer and how many clients you have to start.
In general, you'll need basic cleaning supplies and tools such as sponges, disinfectant, paper towels, mops, etc….
When you're just starting, you can use products found in your home. However, once you've established a larger clientele, you may want to begin purchasing cleaning supplies at bulk retailers like Sam's Club or Costco. Once your business has really taken off, it's time to consider wholesale vendors as well.
You will also likely require vacuums and steam mops.  On average, $500-$800 should be enough to get you started.
Transportation
Transportation is essential to any mobile business like a cleaning business. Before starting a job, you have to get there first.
Ensure you have reliable transportation that will easily fit your cleaning supplies and tools.
And, don't forget the importance of getting there on time!
Branding and promotional tools
Building up your client list is one of the bigger challenges in your new cleaning business. After all, you need clients to have a successful business.
As we emphasized earlier, branding is not a place to cut corners.
Once you've established the core of your brand, work with professionals to get a name, logo, and website that will serve your business well.
Setting your prices
Getting your pricing structure right can make or break your cleaning business. most how to start a cleaning business guides will offer general price suggestions, but you'll want to carefully research your local market. Cleaning prices for Manhattan can be substantially different from cleaning prices in Kansas.
The three most common pricing models for cleaning businesses are per hour, per job type, and long-term contract.
To develop your pricing guidelines, consider the profit margin you are trying to achieve. Then keep that in mind when setting your overall prices.
Determine your costs and expenses, per job, (don't forget travel, cleaning supplies such as paper towels and rags, and labor!). Then factor in the amount of profit you want to make for each job. This is the amount you should charge.
Do some market research to see how your pricing structure compares to that of local competitors and adjust your pricing accordingly. This doesn't mean that your prices should be exactly the same. Maybe your service offers a higher (or more economical) level of service.
But, it's important to check that your services are priced fairly for your market. Your customers certainly will.
Hourly
The average hourly rate for professional house cleaning services in the U.S. is anywhere between $25-$45 an hour. Before deciding on an hourly rate you should consider:
Job location: Decide on a geographical radius you are willing to travel for the hourly rate.  If you are willing to travel outside of that radius, you'll want to add on extended travel fees.
Cost and profit margin: When deciding what to charge per hour, consider the costs (travel and cleaning supplies) and the profit margin you hope to achieve per hour.
Hourly minimums: It's common practice to enforce minimum hours charged for a job. For instance, consider a 2-hour minimum commitment per job. This ensures that you're getting paid an amount that is worth your time and effort.
Tiered per-hour pricing: You may consider a tiered pricing schedule for long-term contracts.  If a client is willing to sign a long-term commitment to your services (ie. 2 hours of cleaning/week for 3 months), granting them a price break (per hour) can be an excellent way to retain that client and ensure consistent workflow. This can be particularly welcomed by commercial clients.
Flat rate by job type
Charging a flat rate fee based on job type (ie. home, office building, construction site cleanup) is another way you can set up your pricing structure.
You'll want to calculate the hours required to complete the job before quoting a price.
When opting for a flat rate structure, consider the following:
Size of the area to be cleaned: This factor will vary for each job. And, it's an essential consideration when deciding costs. After all, an 800 square-foot home can be cleaned in fewer hours than a 3000 square foot residence. Likewise, if you are contracted to only clean bathrooms in an office building, less time is required than cleaning several complete floors with bathrooms, kitchens, and offices.
Location of job: Decide on a geographical radius you're willing to travel within. If you are asked to travel outside of that radius, add on extended travel fees to cover your additional time, effort, and expense.
The intensity of job: Maintaining a home on a weekly or biweekly basis requires fewer hours cleaning, than a home that is very messy or needs a deep clean (which is more thorough and requires more cleaning supplies).  Deep cleans will cost more compared to basic maintenance cleaning. You'll need more paper towels, more cleaning solutions, more rags. More of everything.
Frequency: Consider a pricing break on jobs with a higher frequency.  For example, offer a pricing tier on home cleaning 1x/month, 2x/month, and weekly.
Term contract
While less common for small businesses, charging for a term contract is another viable option.
Term contract pricing involves a client agreeing to pay for your services for X period of time, with the expectation of X cleaning appointments during that time. This is very popular with commercial clients who need their professional buildings maintained.
While determining the pricing structure for term contracts, consider:
Contract length: How long is the contract for? Will you offer a price reduction for longer contracts?
Location: Decide on a geographical radius you are willing to travel for the contract.  If you agree to travel outside of that radius, add on extended travel fees.
Frequency: How often will services be rendered?
Size of job: How large is the job/and or building that requires your services? Will you need to hire additional employees or buy extra cleaning supplies to complete the job?
When planning an effective pricing strategy, you have to know how much it will cost you to provide service, what the current market pricing looks like, and what profit margin you are trying to achieve.
Your prospects are shopping around.  They're checking out your services and your competitors.  That's why you need to know what your competitors are charging.
It is also important to note that perceived value – what a customer thinks your services are worth, is a big piece of the puzzle. And, your branding will play a large role in determining how your clients perceive your business.
A word about payment methods
I think we can all agree that getting paid is an essential part of any business.
It's smart to offer your clients payment options.
You may consider offering the following:
Cash: Cash may no longer be king, but plenty of customers will still want to pay for services this way.
Check: About 20% of U.S. consumers use checks.  Proceed with caution. While most transactions may go off without a hitch, you do risk canceled and returned checks.
Financial action items:
☐ Calculate startup costs (registration, insurance (including liability insurance), tools and cleaning supplies, transportation, and branding)
☐ Research pricing structures and desired profit margins
☐ Determine pricing
☐ Set up payment methods
Step 9
Fill in the business blanks
Whether you're starting a cleaning business as a full-time venture or simply a side hustle, it's important to remember that it is a business.
You will need to follow your state's legal requirements that are required for all businesses.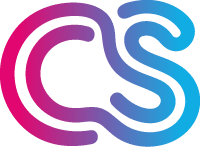 Legal considerations
As we mentioned above, every business must choose a legal structure.
Once you've made a decision about which entity would be the best fit for you, the next step is to register with the government (each state has its own set of rules regarding new businesses) and the IRS.
You can find a full list of the forms for each type of entity on the Small Business Administration's website. You can also find state-specific tax obligations on the same site.
We all agree paperwork is no fun.
But fun or not, it's necessary to file the proper paperwork when starting your new business.
The SBA tells us that some form of business license or permit is necessary for virtually every type of business. You can find all the info you need regarding business licenses or permits needed on their website.
For more details about legal considerations for your cleaning business, read this article by NOLO's contributing author David Steingold.
Location considerations
Many cleaning businesses can be based out of your home. Your customers and prospective customers will likely never come to your facility or office because all cleaning work is done on their premises.
But, carefully check your local regulations and requirements. Some municipalities and many home owner's associations limit the types of businesses that can be run from your home. This is especially relevant if your cleaning business will need signage, employees, or commercial vehicles. Before you decide on a location, find out what your homeowner's association and local ordinances permit and prohibit in connection with home-based businesses.
If it's difficult or impossible to run your cleaning business from your home, consider opening a commercial location.
A commercial location for a cleaning business does help you build a more successful and professional image. But, be sure you get a commercial location with a large enough office that has space for you, the administrative team, and any employees that will work out of your commercial location. Also, be sure that you have a storage area for the equipment and supplies you'll need in your cleaning business.
And, you should dedicate some space for laundry and work are to repair equipment. Both are necessary to the successful operation of a cleaning business and you'll save a lot of money doing both laundry and small repairs inhouse.
Finally, consider what vehicles you'll need and where you'll park them. Because all of the cleaning work is done on a customer's premises, vehicles are important. They should be selected carefully to meet your needs and require minimal maintenance.
For maid service type cleaning businesses, an economy car, a minivan, or a station wagon will be perfect. You need room to store supplies and equipment and to transport your cleaning teams. And, since maid service doesn't need large equipment, you don't need large vans.
But, for certain types of cleaning services, like carpet cleaning, you'll need a truck or van. You'll need to carry larger equipment and therefore, must purchase larger vehicles.
Fortunately, you can buy good used trucks for $8,000 to $12,000 and don't need to invest in new trucks.
And, finally, remember that whether you use your own vehicles or have your cleaning team use theirs, get vehicle wraps or magnetic signs that you can put on all vehicles to advertise your business. And be sure that the vehicles – your own and any used by your cleaning crews – are properly insured for business use.
Safety considerations
Cleaning offices or homes may not be the most dangerous activity, but you could be working with toxic cleaning supplies. And, if you take on a medical cleaning contract, you may find yourself exposed to other dangers.
The Occupational Safety & Health Administration (OSHA) has a variety of regulations relating to, among other things, eye and face protection, hand and foot protection, toxic and hazardous substances, and ventilation.
You will want to review these and any other federal regulations related to cleaning services.  For more details on federal safety and health rules, check the cleaning industry section of the OSHA website.
Sure, these aren't the most exciting parts of starting your small business — but they are vitally important. Lay the foundation right and you'll set your business up for success.
Fill in the blanks to do:
☐ Choose a legal structure for your business
☐ Visit the U.S. Small Business Administration website for the required forms, permits, and business licenses
☐ Research additional legal considerations
☐ Visit the OSHA website for up-to-date safety regulations
Step 10
Build an online presence
Gone are the days of thumbtacking black and white flyers with tear-off phone number tabs in your local library or laundromat.
Consumers today expect all businesses to have a website and be online.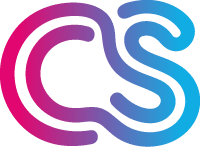 Your cleaning business needs a website.
In fact, most people prefer the convenience of researching your business via the web over talking to anyone on the phone or in person.
As we previously emphasized,
Your website is a crucial component of your marketing and branding strategy. Customers visit your website because they have a particular purpose in mind – they need something from you – and your website should help to make them feel comfortable to purchase a product or service from you.

If you have a poorly designed website, the chances are good that you're losing a chance to turn researchers into loyal customers. Make sure you're not giving up thousands of dollars in revenue and get your website functioning the way you need it to.
A business website will give your business credibility, serve as a 24-hour ambassador even when you're unavailable, and can even tackle some vital tasks like setting appointments and making sales.
You may feel overwhelmed at the idea, or question if you have the budget for a website, but the reality is: your business can't afford not to. 
To dig deeper, take a look at the step-by-step, easy-to-follow instructions on how to create a small business website.
Suggestions to get the most from your website:
Your website must be consistent with your brand, what you represent, and offer. This consistency is key to building trust, recognition, and customer loyalty.
Create brand consistency on your website by…
Featuring your business name, logo, and tagline in a prominent way.
Using the same brand colors from your logo to create visual coherence.
Offering an "About Us" page introducing prospects to you and your business.
Including a "Services" page highlighting the services you offer.
Featuring a "Contact Us" page that is easily accessible from everywhere on your website.
Providing links to your social media accounts.
Establishing your web presence action items:
☐ Ensure your chosen business name has a web domain that can be purchased.
☐ Choose a web hosting service.
☐ Get your website (and logo if you haven't already) professionally designed.
☐ Hire a developer to code and deploy your website.
Step 11
Create a sales plan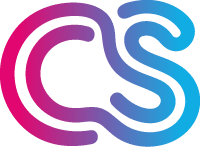 Reading about how to start a cleaning business is easy. But coming up with a strong sales plan takes a bit of thinking and strategy.
Your sales plan will be the difference between success and failure.
And, this is where some practice will help you.
Take time to develop and rehearse your "elevator pitch" until you can deliver it comfortably and confidently. This 20-30 second explanation of what you do should be intriguing and dynamic.
You'll also want to practice overcoming objections. No matter how great your services are, clients and potential clients will always have reservations – after all, their money is on the line and they're typically letting you into their private spaces. It's natural for them to be selective.
So, brainstorm as many possible objections as you can think of.  Then practice putting those concerns to rest.
You'll want to develop both an overall sales strategy and a list of day-to-day tactics that will keep your sales efforts moving forward.
When you're a one-or-two-person show, it's easy to let active selling fall to the wayside. But, the reality is that you don't have that luxury.
If you're not selling your cleaning service, there's a good chance that no one is. So, you'll complete your current gigs or jobs to find an empty calendar and no income looming ahead of you.
Make sure to make sales a part of your day every day.
Step 12
Spread the word
You may be awesome at cleaning. But, if you're not marketing yourself and your business no one will know it.
Marketing your business is the only way to ensure that you have a steady flow of clients and potential clients. It's time to focus on getting the word out about your awesome new cleaning services to your target market.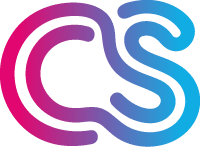 When starting a cleaning business, your first few clients will likely be family and friends who want to show their support.
But, you'll need to spread the word to build up your client list and grow your business.
You may be wondering:
How can I get exposure for my business?
Should I run advertisements, and if so where?
Should my business have social media pages?
Should I offer promotions?
While there are no one-size-fits-all answers to these questions, you should consider the following methods of growing your client list:
Word of mouth
Before social media existed, the most powerful form of marketing was Word of Mouth (WOM).
Guess what? That's still true.
People still hold the opinions and experiences of those they know above social media marketing and advertisements. And word of mouth continues to be a powerful form of marketing – especially for a cleaning business.
It makes sense.
Imagine you see an advertisement for a steakhouse claiming they're the "Best steakhouse in town!" But, your good friend also recently told you about a different steak restaurant that has the "best steak she's ever had." Which would you be more apt to try out?
Statistics say you'll heed the recommendation of your friend.
Encourage your first customers, and especially every family member you help, to share their experience through word-of-mouth, especially on local networks like Nextdoor.
You can do this verbally, in a written thank-you card, or via a follow-up email. However, you do so, be sure to follow up after providing service.
You can even consider rewarding your clients with refer-a-friend discounts. For example, for every long-term paying client that an existing client refers, you can offer to clean the existing client's house for free the next time.
With willingness on their part and consistent quality service on yours, new clients will begin rolling in.
Social media
Your clients are on social media. Most people are.
Statistics show that billions of people are active on social media each day. And, it's not just young people.
If you've questioned at all whether your business should be active on social media, the answer is a resounding "yes!"
You may be asking yourself:
What social media platforms should I have a business page on?
What type of posts should I share on these platforms?
When is the best time to be active on social media?
Social media marketing is the use of social platforms to connect with your audience.  Actively marketing on social media will build your brand, increase sales, and grow your website traffic.
The best social marketing involves great content, consistent engagement with your followers, and running social media advertisements.
Maintaining an active social media presence will help you build an audience of devoted clients.
What platforms should I use for my business?
There is no one right answer to which social media outlet will work best for your business.
Maintaining (at a minimum) a Twitter, Nextdoor, and Facebook presence will help you build an audience of clients.
Help people by answering questions about cleaning certain items of their homes or offices. You can even share your experience on how to start a cleaning business and offer tips to others who might be sources of referral for you.
Don't give away all of your secrets, of course. But, do be sure to offer valuable information from your unique perspective.
Establish yourself as a subject matter expert and build relationships with current and future clients by maintaining an interactive presence. This will reassure people in your community that you're accessible, knowledgeable, and reliable.
Most social media platforms give the option to create a business account for free. Do that.
Business accounts have relevant features such as contact information, analytics, customer reviews, and the ability to purchase advertisements.
As we previously mentioned,
Consider these five social media platforms for your new business:

Facebook: Still ranking as the most popular network. With 1.59 billion daily users,  every business should have a Facebook business page. Use Facebook to share photos, blog content, company updates and more. Business accounts come with helpful advertising tools and in-depth analytics.
Instagram: Visual platform, Instagram has the third most people on the platform (1 billion!) and active users (500 million!). There are various posting formats including static and live video, still photography, and the ability to share links. Affiliated with Facebook, paid advertisements from your business Instagram account are connected to your Facebook business page.
Twitter: Twitter is great for updating and sharing links to content. On this platform, you can share short tweets (240 characters or fewer), videos, images, links, polls and more. Some businesses choose to use this platform to receive and respond to customer service praise, complaints, and inquiries.
Pinterest: While not a perfect fit for every business, Pinterest is the leading social media channel for sharing ideas and finding inspiration. There are over 200 million people that utilize Pinterest to discover new products, recipes, blog posts, and so much more. Sharing content on Pinterest includes the option to backlink to your website which increases traffic and visibility. Here's crowdspring's Pinterest account, as an example.
LinkedIn: LinkedIn has over 250 million monthly active users, and it's the most-used channel for business-to-business marketers to share content. This is the best platform for business networking. Use LinkedIn to showcase yourself as an industry leader and promote your business.

Spend some time researching the various channels, and be sure to note which platforms your competitors are on.
What types of posts should I make?
Your social media content must be valuable, relevant, and consistent… while staying on brand. Think about what kind of content your clients will find interesting or useful. That's what you should post.
Keep posts related to your businesses, but don't be afraid to show some personality and a sense of humor. After all – it is social media.
And, tailor your content to the platform. Instagram may be the perfect venue for "before and after" cleaning photos; while Twitter would be a great choice for general announcements.
Use these platforms to connect with clients, post ads and specials, respond to feedback, and share helpful cleaning tips.
When is the best time to post on social media?
You can ask this question to a hundred marketers, and you would likely get 100 different responses.
The truth is, there is a science to social media posting. But it's not the key component.
Consistency is. 
Be sure to try posting at different days and times so that you can compare performance. And, over time you'll learn what posting times receive the most interaction with your clients.
Your main focus should be to consistently provide content and respond to interaction.
Spread the word action items:
☐ Reach out to friends and family members to establish your first clients.
☐ Encourage your clients to share your new business via word-of-mouth.
☐ Research social media platforms, and decide which ones are right for you.
☐ Establish business accounts on social media.
☐ Publish content and ask your followers to share.
☐ Post and engage consistently!
Step 13
Find the right help
At times, every entrepreneur has felt like they're in it alone.
And, when you first start your cleaning business, there's a good chance that you will be.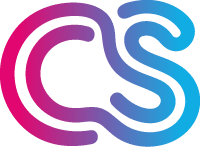 But, in order for your business to scale and grow, you're going to need help. After all, there are only 24 hours in a day and you can't work all of them.
Eventually, if all goes well, you'll hire employees to take tasks off of your plate so that you can focus on serving your clients or expanding your cleaning business.
But employees must be paid. So, at first, you should only hire for positions that will provide the most immediate benefit to your business.
But when thinking about what positions to hire for, consider what aspects of the business are posing the greatest challenges.
And, consider your own limitations.
If you're a newbie to marketing, consider hiring a salesperson or marketer to help you strategize your business and find new clients.
If you're not confident with the invoicing and numbers, hire bookkeeper to manage accounts and ensure payments are collected.
Hire an employee who is an expert in those areas in which your business is currently lacking. Building a strong, well-rounded team will create a stable foundation for your business.
You'll also need to decide whether you're hiring full or part-time employees.
Part-time employees cost less. So you may want to start with part-timers. As the business grows and you can afford it, you can expand their hours.
Full-time employees also require more paperwork to get set up.  To gain more complete insight into the hiring process, read Indeed's step-by-step guide, "How to Hire Employees."
You Made It!
Phew! You made it!
If you've made it this far and followed the advice in this article, you are well on your way to a successful cleaning business.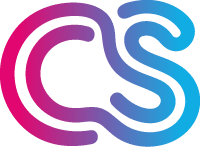 Give yourself a pat on the back! (With white latex gloves (or latex-free gloves, if you're allergic to latex!)
You may still have lingering questions, and that's okay.  Building a business is hard work and requires continuous education.
That work, when done well, pays off big.
We suggest reviewing these additional resources for your cleaning business…
Cleaning business resources
Associations
Association of Specialists in Cleaning and Restoration
Chimney Safety Institute of America
International Window Cleaning Association
Publications
Cleaning & Maintenance Management magazine
How to Upgrade and Motivate Your Cleaning Crews
Blogs
Podcasts
Grow My Cleaning Company Podcasts
Websites:
U.S. Small Business Administration
Frequently asked questions on how to start a cleaning business
What are the most successful small businesses?
According to the most recent analysis by Sageworks, accounting, tax preparation, bookkeeping, and financial planning where the most profitable types of small businesses, returning an average profit margin of 18.4%. Real estate leasing, legal services, outpatient clinics, property managers, and appraisers, dental practices, offices of real estate agents and brokers, other health care practitioners, management, scientific and technical consulting services, and warehousing and storage rounded out the top 10 industries.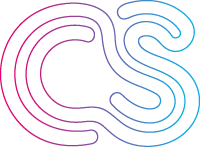 Interested in other types of businesses or how-to guides? Here are our comprehensive guides:
How to Start a Business: The Complete Step-by-Step Guide to Starting a Business in 2021
How to Write a Business Plan (2021)
Branding: The Definitive Guide for 2021
The Definitive Guide to Successfully Rebranding in 2021
How To Create a Unique and Memorable Brand Identity in 2021: The Definitive Guide
How to Start a Consulting Business in 2021: The Complete Step-by-Step Guide
How to Start a Real Estate Business in 2021: Complete Step-by-Step Guide
How to Start an eCommerce Business: A Step-by-Step Guide To Take Your Business Online (2021)
Nonprofit Branding: Complete Guide to Building a Strong Nonprofit Brand in 2021
How to Start a Cleaning Business in 2021: The Complete Guide
6 Businesses You Can Start For Less Than $1,000
Marketing Psychology: What You Must Know To Supercharge Your Marketing
What is a DBA and Hot to File One For Your Business
How to Start a Clothing Line or Clothing Brand From Scratch in 2021: The Definitive Guide
How to Start a Brewery Business in 2021: The Complete 9 Step Guide
How to Start a Medial Marijuana Dispensary Business in 2021
How to Start an Etsy Shop: Your Comprehensive, No-Stress Guide to Starting an Etsy Shop in 2021
How to Start a Photography Business in 2021: The Complete Step-by-Step Guide
How to Start a Business in Texas: The Complete Step-by-Step Guide (2021)
The Definitive Guide to Creating a Compelling Visual Brand for Your Restaurant in 2021
Conversion Rate Optimization (CRO) Guide: How to Make Your Website Work Smarter (2021)
Facebook Messenger Chatbot Marketing: The Definitive Guide (2021)
Branding for Food Trucks: The Definitive Guide (2021)
We regularly update this how to start a cleaning business guide to keep it current. It was most recently updated on October 4, 2020.