How to Start a Brewery Business in 2022: The Complete 9 Step Guide
Craft beer is a growing field.
Between 2012 and 2017, the number of craft breweries in the US jumped from 2,420 to 6,266  – that's an increase of 159%! This growth continued into 2018 (see chart below), grew another 4% through mid-2019, and is expected to continue to grow in 2022:
That growth doesn't include microbreweries that produce fewer than 15,000 barrels of beer per year. And, the number is still growing.
It's no wonder craft beer is so popular.
Anyone can grab a 6-pack of Miller or Budweiser at the local grocery store.
But craft breweries offer unique personalities that their consumers can relate to – as well as unique flavor profiles. And that counts for a lot.
People value authenticity in the brands they purchase, and craft breweries deliver that authenticity in spades.
And, this desire for genuine, unique brand experiences isn't going anywhere. So, if you make quality beer and have a unique perspective to share with the world, then there's a place for you in the craft beer industry.
In fact, the craft beer community is an unusually welcoming one. Bucking the traditional competitive attitude engendered by our capitalist economy, craft brewers have chosen to work together to strengthen their industry for all comers. Brewers Association president Charlie Papazian explains:
We're a new kind of capitalism with a different perspective on the end game. We've found a way to be in business and enjoy it. A lot of people are flabbergasted by the camaraderie, the sharing among competitors. We're open to doing things in a positive light. More passionate than opportunistic.
This supportive attitude serves them well. The community shares information, ideas, and encouragement, making craft beer one of the most welcoming industries for newbies.
If you're passionate about beer and you're ready to join the craft beer community, you're in the right place. Starting a business is hard work. But, you're not alone.
How to Start a Brewery Business in 9 Steps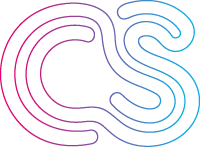 Let's take a look at what you need to know to get started.
Step 1
Choose a business model
You can't get where you're going if you don't know where you're going.
So, when you envision your own craft beer business, what do you see?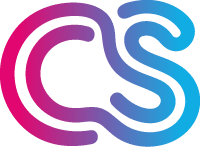 Are you selling your unique brews to distributors to be sold regionally?
Maybe you're running a brewpub, pairing delicious menu items with your craft beers?
Or are you the master of a microbrewery and taproom?
Before you can start to plan your own craft beer business seriously, you need to understand the end goal that you're aiming for and develop and refine your business idea. Choosing your business model is the first step in that direction.
This is true for any business, not just for brewery businesses. In our guide on how to start a business, we suggest that aspiring entrepreneurs choose a niche for the best chance at success.
The Brewer's Association for Small and Independent Craft Brewers identifies four separate market segments for the craft beer industry – microbreweries, brewpubs, contract brewing companies, and regional craft breweries.
Want a free brand review?
Answer 5 short questions and we will send a custom report with actionable insights and specific actions you can take to build a stronger brand.

We just emailed the info to you.
Here's some info on each to help you decide which is the right fit for you…
Microbrewery – The BA defines a microbrewery as one that produces fewer than 15,000 barrels of beer per year and sells 75% or more of its beer offsite. Microbreweries may include a taproom that sells beer onsite.
Brewpubs – Brewpubs are restaurant breweries that sell at least 25% of their beer onsite. In some states, brewpubs can sell beer, wine, and spirits from other manufacturers as well; other states prohibit this. Check on your local state laws.
Contract Brewing Company – In this business model, one business hires another brewery to manufacture their beer. The contract company would handle other business aspects such as distribution, marketing, and sales.
Regional Craft Brewery – This category is somewhat vague.  The BA defines it as "An independent regional brewery with a majority of volume in "traditional" or "innovative" beer(s)."
It's important to note that each state in the US defines its own alcohol laws. And, to truly understand what your business options are, you've got to learn what's legal in your state.
So, read up on your state's laws. A microbrewery in one state may be governed by very different rules than a microbrewery the next state over.
And, once you've decided which overall business structure is the right fit for you, it's time to get more specific. We recommend that you write a business plan. This should outline your goals and how you plan to achieve them.
A business plan will serve as your guide as you venture forth into the adventure of running your own business. And, remember – business plans aren't set in stone (you should be prepared for it to evolve). But, they serve as a necessary starting point to help you get your business off the ground.
Step 2
Get to know the legal stuff
The alcohol industry is governed at both the federal and state level. Alcohol production, distribution, and sales are all heavily shaped by laws.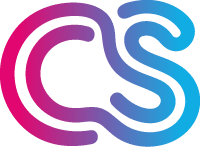 The alcohol industry is overseen at the federal level by the Alcohol and Tobacco Tax and Trade Bureau or "TTB." It's important that you know and abide by all existing federal laws governing beer and alcohol.
And, while the federal laws and regulations provide the baseline for what you'll need to know, they are merely the foundation. State laws have the most control over how your craft beer business will be run.
You should consider hiring an experienced business attorney who can help you navigate the legal pitfalls.
The current laws governing alcohol production, distribution, and sales evolved in the wake of the Prohibition era. After the 21st Amendment (lifting prohibition) was passed in December of 1933, states were left to decide how they would repeal the prohibition laws in their respective state. The result was a 3-tiered system separating alcohol producers, distributors, and retailers. This system is still in place in most states today.
Marc Sorini, lawyer, and expert in alcohol regulatory law, explains:
Fortunately for small brewers, the laws of many states provide flexibility allowing many brewery business models to thrive within the overall three-tier structure. Brewpub laws allow the marriage of producer and retailer tier into single premises… Conversely, most state brewery laws today authorize brewers to have a tasting room or restaurant as part of their brewery, and an increasing number of states permit brewers to also open a few remote retail tasting rooms or restaurants in order to brand themselves at premier retail locations.
As you can see, this 3-tier system provides the framework within which your future craft beer business must operate. So, get to know it well. You can learn more about the 3-tier system here.
Each state determines how this 3-tier system will be executed in their territory. So, look into the laws governing beer production, distribution, and retail in your state.
Investigating your state alcohol laws early will save you the strife of having to change course mid-stream. These resources from the Brewers Association should help you get started with your state law research:
Step 3
Fill in the business blanks
Starting a craft beer business isn't all brewing and drinking.
There are basic administrative tasks that all businesses must complete to operate legally.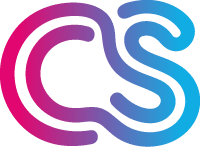 For instance, you need to choose the business structure for your new business. Sole proprietorship or LLC? Will you incorporate or register a partnership?
We discussed these options previously in our article 15 Tips for Turning Your Craft Hobby Into a Successful Business:
A sole proprietorship is the "most basic type of business to establish" according to the SBA (Small Business Administration). You are the sole owner of the business; and, as such, are solely responsible for the assets and liabilities accrued by the business. This may be just the ticket for your brand new, baby crafting business as it is also the easiest to set up.

If you're interested in a little more protection, an LLC (or Limited Liability Company) may be a better fit. The LLC business structure provides the limited liability features you would find in a corporation. The Small Business Administration has all of the details about these common small business structures and others.

To learn more about corporations, partnerships and other legal mistakes people commonly make when setting up a small business, take a look at our post and video: 10 Legal Mistakes That Can Destroy Your Small Business And How To Avoid Them.
Think carefully about your business structure. Breweries are expensive endeavors. So, the protections an LLC offers may be a better fit than a sole proprietorship.
Don't skimp on these less glamorous decisions – they can have a big impact on your business in the long term.
Licenses and permits
After you decide on your business's legal structure, you'll need to file the necessary paperwork and get the required licenses and permits.
The U.S. Small Business Administration tells us that some form of license or permit is necessary for virtually every business type. You may need to file multiple permits – those relevant to establishing your business entity (LLC, sole proprietorship, partnership, etc.) and those relevant to your specific industry.
Also, remember that most states require you to register your business if the trade name under which you operate your business differs from your business's legal name.
For example, if your registered company is an LLC and is named Three Brothers, LLC, you cannot operate that business lawfully in most states if you're selling products under the trade name Three Tigers. That's because the registered name, and your trade name, are different.
Fortunately, this is not a difficult problem to overcome. You can simply register your actual trade name with your state (and or local government) by filing a "doing business as" (DBA) certificate. DBAs are also commonly called "assumed name," "fictitious business name," or "trade name." Here's a terrific resource that explains what a DBA is, the DBA state requirements, and how to file a DBA for your business in all 50 states and U.S. territories.
Remember to research the state laws impacting breweries in your location to discover precisely what permits and licenses you'll need to acquire to run your brewery, microbrewery, or brewpub in your state.
This article from CraftBrewingBusiness.com walks you through the overall brewery license and bonding process. And, you can find a tutorial and get started with your TTB permits here.
Step 4
Define your brand
Okay, enough with the legal stuff. Let's talk about something fun - your brand!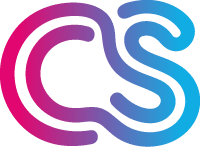 Craft breweries are known and celebrated for their unique brand personalities. No boring Michelob or Budweiser here! So, if you're going to get noticed, you need to develop your brand identity consciously.
As we've previously discussed,
…your brand is your company's public identity. Ideally, your brand should embody the best (and most essential) attributes of your company.
The importance of your brand identity cannot be understated – especially in the world of craft beer.  With so much creativity and unique personality already on display, a lackluster brand will fail to take off no matter how good your brews are.
In particular, millennials (a major buying force) want authentic connections with the brands they purchase. And, with so many craft breweries in the US, there's a perfect fit for every unique beer-drinking audience.
WHICH LOGO IS BEST?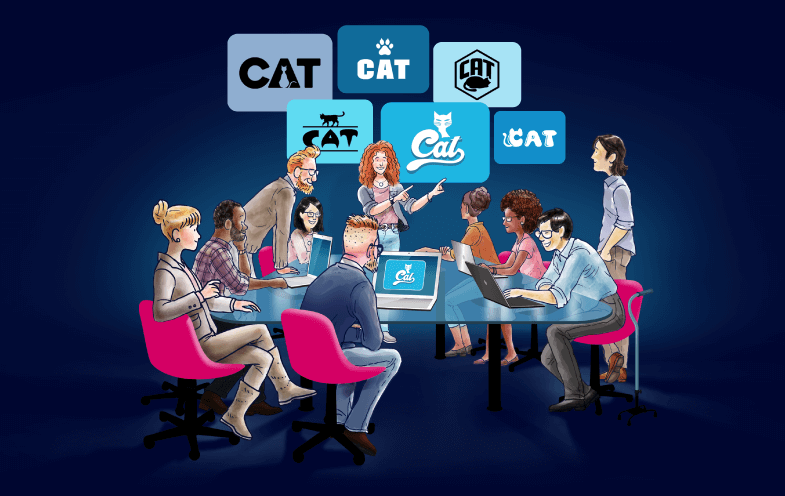 Here are a few questions to guide you as you think about your brewery or brewpub's brand:
What personality do I want my brand to project?
Who will want to drink my beer?
What can customers get from my beer that they can't get anywhere else?
What makes my brand unique? 
What is the most important part of my customer's experience?
Your answers to these questions (and others like them) will build the core of your brand. All of your future branding decisions should expand on these ideas. Your business name, your company logo, your business website design, your beer can or label designs, and your brewpub or tap house decor should all grow from the concepts you layout here.
So, take the time to think – really think – about your brand from the start. And maintain that brand as your craft beer business evolves and grows. This consistency of brand personality (and the quality of your beer) will keep loyal customers coming back.
You can learn more about the nuts and bolts of establishing and maintaining a consistent brand identity in  Grow Your Small Business with Consistent Branding.
Step 5
Crunch the numbers
When starting any new business, it's important to understand the numbers.
But for craft beer businesses - which require a large upfront investment in brewing equipment and materials - wrapping your head around the numbers is even more important.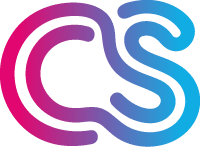 You'll obviously want to track your sales and profits – eventually. But there's so much more to think about before you can get there. You've got to start at the beginning… with your start-up costs.
For a craft beer brewery, these costs will include:
license, bond, and permit fees
deposits and rent for your physical brewing space
insurance premiums
brewing equipment and canning or bottling equipment
your brand design (logo, label or can designs, and website)
ingredients for making your beer
basic infrastructural costs like phone and internet service, etc.…
cleaning supplies
marketing and advertising costs
wages for you and your brewing staff
If you're running a brewpub, you'll also have all the additional start-up costs of a restaurant, including:
dishes, flatware, and table linens
cookware and kitchen appliances
ingredients for preparing your menu
Printing costs for menus
wages for cooks, bussers, and wait staff
For a complete picture of the cost of starting your brewery, read this article from Nerdwallet.
Once you know how much it will actually cost to get you started, compare that with the funds you actually have. Then plan how you'll make up any difference. If you have savings, that's great. But, be prepared to take out a small business loan.
Running smart calculations to determine how much it will cost to start your brewery will allow you to plan. Devin of 7venth Sun Brewing shares these wise words:
Before we got started we did a lot of research on what to anticipate from seasoned veterans in the industry.  All of them said that we should plan for everything to take twice as long and cost three times as much.  We approached our plan with this in mind and they were certainly right.
Keep the whole picture in mind when it comes to your finances. Nobody likes surprises – and expensive surprises are the worst. So, plan your budget out to cover all known costs and build in some extra to cover the "unknown unknowns."
For a deeper look into this complex topic, consider following up with Beer Business Finance.
Step 6
Build your brewing infrastructure
The heart of your business is the beer you brew. So, it's vital to give your actual brewing set-up the utmost attention and thought.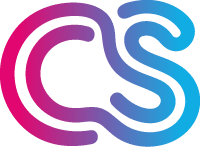 The facility you choose to brew in and the equipment you put there will determine your brewing capacity for the next several years, at the very least. And, upgrading or purchasing a new system is complex and expensive. So it's best to get your brewing set-up right from the get-go and pick a great physical location for your business.
So, let's take a deeper look.
Location, location, location…
Choosing the right location is a make-or-break decision for every brewery. There's a lot to think about – cost, how much space is needed, actual location, renovation costs for creating a tap-room or brew-pub, zoning restrictions…
Start by determining what functions your space will serve and how you will use it.  Is it just where you brew your beer? Or will there be a taproom as well? Will it be a brewpub? If so, how much space needs to be dedicated to the brewery vs. the kitchen vs. the seating area?
Once you've outlined exactly what you need from your space, you can keep those needs in mind as you review different facilities.
Here are a few things to consider as you review each space…
Does the building have easy access for loading and unloading supplies and products?
Is there room to store products on-site?
Is the rent or mortgage low enough to accommodate any needed renovation costs and remain within your budget?
Does the neighborhood have (and is it safe for) foot traffic if you plan to cater to onsite guests?
Is there room for guests to park (if appropriate)?
Does the building offer enough space to expand your brewing system's capacity in a few years, or would you need to relocate?
One of the most valuable lessons you can learn from established brewers is to choose a location with room to grow. Brett from Dust Bowl Brewing Company speaks from experience:
We've expanded the operation and reached capacity production three times since we started brewing in 2009. We've now maximized what we can fit in the footprint of our current building. We are in the process of relocating to a new location. Our new site will, of course, have room to grow, so at least we've learned!
Brewing equipment
Your brewing system is also vital to the success of your craft beer business. The larger the system, the more beer you can produce, and the more beer you can sell.
Myles from Borderlands Brewing ran into this issue early on:
People are thirsty! We started with a 3 barrel brewhouse, and that barely made enough beer to keep our tap room stocked. And the tap room was only open two days a week. We recently upgraded to a 20 barrel system, and we're already planning the next expansion!
But, brewing equipment is expensive. So, it's important to strike the right balance. Overspending on your brewing system without an established demand will only backfire. And a system that's too small will save you money upfront but lead to additional costs as you upgrade.
This article by Wooden Hill Brewing gives a great breakdown of the equipment you'll need and the considerations to keep in mind when choosing your system. And this piece by the Brewing Industry Guide can help you decide on the right size system for your brewery's needs.
Step 7
Optimize your packaging
Before any consumers can enjoy your beer, it has to be packaged. And, it needs to look good.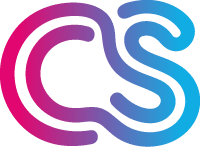 Luckily, you have more options for packaging than ever before. You'll still be working with bottles, cans, and kegs. But, new technology in materials and labeling means you can make smarter choices for your business.
Some breweries choose to bottle or can their own brews on their own equipment. Other breweries hire in mobile canning services like The Beer Monks of Southern California.
Here are the topics that should be on your radar when planning your beer packaging…
DIY or hire a service
Opening a brewery is a big investment. When you're first starting up, it's a good idea to ask yourself where it makes sense to save money. For some breweries, the packaging is one of those places.
Depending on your operation's size, and thanks to mobile canning and bottling services, you may be able to avoid purchasing, housing, and running your own bottling equipment. Look to see if there are mobile bottling and canning services in your area. Then compare their fees with the costs you'd rack up buying and running your own packaging system.
Alternately, keep in mind that packaging your own beer allows you to control the process's quality to a more exacting degree. But, it also means training and paying staff to run the machines and paying for repair costs. Chris Riphenburg of Ale Asylum in Madison, Wisconsin, offers this advice:
…if you don't have an engineer on staff, become friends with one quickly. There is always something that needs to be repaired.
Bottling vs. canning
Bottles are the traditional choice of craft breweries. But, cans are growing in popularity.
Purists will claim that beer tastes better from a bottle. But, cans keep beer fresher longer, are more eco-friendly, and are cheaper to ship due to their lighter weight.
The differences don't stop there. Bottles offer the flexibility of a cap, neckband, and label to share your packaging design. But, cans offer more physical space for design.
There's no wrong choice. But, don't decide without weighing the pros and cons.
Choosing your packaging design
When it comes to packaging design, consider both the materials the design will be printed on and the package graphics.
There's a dizzying array of bottle-label materials to choose from, including paper, matte film, glossy film, metalized film, wood finish film, or clear film. Each of these communicates a different message to your consumer, so make sure to select a label material that reflects your brand identity.
Cans don't offer quite so many options. You can print directly on cans or apply a plastic shrink-wrapped sleeve.
Printing directly on the can limits the number of colors you can use, and it's hard to achieve bright, vibrant colors.
Can sleeves offer a more vibrant look and a quicker turnaround. These sleeves are very versatile canvas for printing your can design.
To learn more, read up on cans vs. can sleeves here.
Once you know what material your design will appear on, you can enlist the help of a professional designer. Make sure to let them know the dimensions and materials for your packaging, as well as detailed information about your brand and the product itself.
The more information you can provide about your brand personality, mission, and beer, the better. These details equip the designer to create a design that will embody your beer and your brand.
And, don't be shy about providing feedback to guide the evolution of a design. You know your product better than anyone else. So don't be stingy with your knowledge and guidance.
If you'd like to see many design options before settling on a final design, consider using a crowdsourced design service like crowdspring.
Kegs – stainless steel vs. one-way
Historically, kegs have been made of stainless steel.  These kegs are then returned to the brewery to be re-used after they've been tapped out. However, there's a new game in town.
Lightweight, sustainable, one-way kegs are now available. They're cheaper to ship and can travel further from your home base than traditional stainless steel kegs. This gives you the option to sell to new markets.
Whether you opt for stainless steel, lightweight one-way kegs, or both… know your options and make the choice that will serve your business best.
Step 8
Share your beer with the world
Okay, you've brewed and packaged your beer - hooray! But, your beer is just beginning its journey. It still needs to make its way to retailers or direct to consumers - this is known as distribution.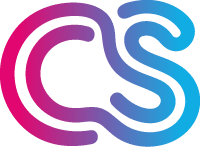 As Tom McCormick of ProBrewer explains:
You can brew the very best of products and have great packaging, but without good distribution, it will be not be enjoyed by the end consumer.
And, depending on where your brewery is located, you may or may not be able to distribute your own beer. (Remember that 3-tier system?) As always, begin by researching the laws in your state.  This resource from the Brewer's Association is a good place to start.
Equipment (trucks, trailers, etc.) costs can be high, as we emphasized in our guide on how to start a trucking company. So, if you decide that paying for trucks, labor, storage is too costly and you don't want to self-distribute… you'll need a distributor.
Either way, do your homework carefully before signing a distributor contract. Here are some considerations to keep in mind when shopping for a distributor:
Do they have access to the markets you want to sell in?
Will they help to market your brand?
Do they have the connections needed to get your beer into the retail spaces where your audience drinks and buys?
Is their territory wide enough to help your business expand as it grows?
Do they fit into your budget?
Once you've signed with a distributor, you've committed to that path for the term of the contract. So be sure you're comfortable with your choice before you commit.
For a more in-depth look at how to prepare for beer distribution, click here.
Step 9
Build a web presence
Your website is one of your brewery or brewpub's most important ambassadors.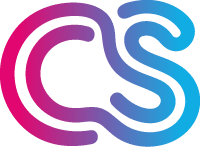 As we explained previously:
Today, it's impossible to reach most customers without a website. This is especially true for new small businesses and startups trying to compete in an increasingly noisy world. but it's also true for even established companies.

Don't believe me? A recent study shows that 97% of consumers research their purchases online before they buy something.

Your website is a crucial component of your marketing and branding strategy.
So, put this vital business tool to work for your craft beer business.
Start by ensuring that your website design truly embodies your brand. Visitors should understand who you are and what your brand is about as soon as they arrive.
As we mentioned in a previous article,
It's not enough to have a website… You also want to be sure that your site's design is unique and that it showcases your products and you.

Just like your logo, your web design should start with your personal brand. A well-designed website will expand upon and support the values and personality traits that you've identified as being core to your business. If web design is not among your many DIY skills, know that there's help available.
Your website's visual design and marketing copy should project your brand's voice and identity. Here are some suggestions:
Use your brand's colors.
Prominently feature your logo.
Share your brewing process and philosophy as a brewer.
Write copy with your target consumer in mind.
Besides serving as a brand ambassador, your business website is also a great venue for attracting a wider customer base. Strong copy describing your beers, along with enticing photography, will make consumers want to give them a try.
And, you can share your full-line, inspiring consumers to try more flavors. Offer seasonal brews? Mention them on your site so that folks know to come back to try them at the appropriate time.
Finally, a strong website design will lend credibility and legitimacy to your business. Make sure you're using your website to its fullest capacity.
To learn more about great website design, check out Grow Your Small Business With These 7 Website Design Best Practices and 10 biggest web design trends for 2021.
There's no doubt about it – starting a craft beer business is hard work.
But, brewing is a work of passion. And for those who have followed its call, it's a rewarding, fulfilling career.
With planning and hard work, you can join their ranks. And, soon, you'll be toasting your own craft beer business with your very own brew.
Interested in other types of businesses or how-to guides? Here are our comprehensive guides:
How to Start a Business: The Complete Step-by-Step Guide to Starting a Business in 2022
How to Write a Business Plan (2022)
How To Create an Effective Marketing Plan for Your Business (2022)
How to Start an LLC in 7 Simple Steps (2022)
Branding: The Definitive Guide for 2022
The Definitive Guide to Successfully Rebranding in 2022
What is Brand Identity? And How to Create a Unique and Memorable One in 2022
The Ultimate Small Business Guide to Brand Equity in 2022
Brand Archetypes and How They Can Help Your Business: The Definitive Guide
The Definitive Small Business Guide to Brand Pillars in 2022
How to Tell a Compelling Brand Story About Your Business [Guide + Examples]
The Complete Guide on How to Name a Business
Brand Strategy 101: How to Create an Effective Branding Strategy [GUIDE]
The Definitive Content Marketing Guide
Social Media Marketing: The Ultimate Small Business Guide for 2022
The Ultimate Guide to Creating A Successful Landing Page for Your Business [Tips + Examples]
Local SEO: The Definitive Small Business Guide (2022)
Marketing Funnels: The Definitive Small Business Guide (2022)
Cross-Selling and Upselling: The Ultimate Guide (2022)
How to Start a Small Business Blog
Product Roadmaps: What it Is, Why You Need it, How to Create One + Examples [2023]
Small Business Guide to Lifecycle Email Marketing: How To Grow Your Business Faster
Direct to Consumer (DTC) Marketing: The Complete Guide, with Strategies, Tactics, and Examples (2022)
Google Ads: The Ultimate Small Business Guide (2022)
The Ultimate Guide to Using Twitter for Business in 2022
YouTube Marketing: The Complete Small Business Guide 2022
Instagram Marketing: The Ultimate Small Business Guide for 2022
How to Use LinkedIn: The Ultimate Small Business Marketing Guide
The Ultimate Small Business Guide to Marketing on TikTok
How to Start A Podcast: A Complete Step-by-Step Guide (2022)
SMS Marketing: The Ultimate Small Business Guide [2022]
Public Relations Guide for Small Business (7 Proven PR Tactics)
How to Start a Consulting Business in 2022: The Complete Step-by-Step Guide
How to Start a Real Estate Business in 2022: Complete Step-by-Step Guide
How to Start a Trucking Business in 2022: The Complete Guide
How to Start a Candle Business: A Step-by-Step Guide With Tips and Insights (2022)
How to Start a Property Management Company
How to Start a Successful Online T-Shirt Business in 2022: The Definitive Guide
How to Start an eCommerce Business: A Step-by-Step Guide To Take Your Business Online (2022)
Nonprofit Branding: Complete Guide to Building a Strong Nonprofit Brand in 2022
How to Start a Cleaning Business in 2022: The Complete Guide
6 Businesses You Can Start For Less Than $1,000
Marketing Psychology: What You Must Know To Supercharge Your Marketing
What is a DBA and How to File One For Your Business
How to Start a Clothing Line or Clothing Brand From Scratch in 2022: The Definitive Guide
How to Start a Brewery Business in 2022: The Complete 9 Step Guide
How to Start a Medical Marijuana Dispensary Business in 2022
How to Start an Etsy Shop: Your Comprehensive, No-Stress Guide to Starting an Etsy Shop in 2022
How to Start a Photography Business in 2022: The Complete Step-by-Step Guide
How to Start a Business in Texas: The Complete Step-by-Step Guide (2022)
The Definitive Guide to Creating a Compelling Visual Brand for Your Restaurant in 2022
Conversion Rate Optimization (CRO) Guide: How to Make Your Website Work Smarter (2022)
Facebook Messenger Chatbot Marketing: The Definitive Guide (2022)
Branding for Food Trucks: The Definitive Guide (2022)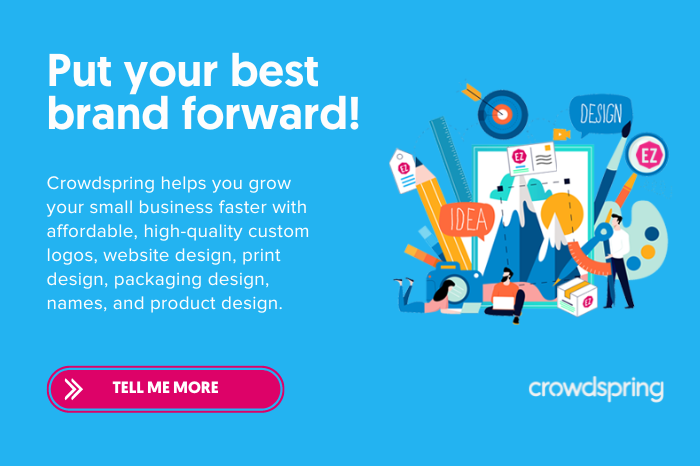 We regularly update this guide to keep it current. It was most recently updated on January 3, 2022.