How to Avoid Legal Issues When Using Typefaces and Fonts in Your Small Business Logo
Every business, from startups to small businesses to the largest companies and agencies in the world, must have a strong brand identity to succeed in today's noisy marketplace.
A brand identity is more than a logo; a strong brand starts with a memorable logo design.
Some business owners worry that the cost of logo design can be prohibitively high. Many design companies and agencies charge thousands to tens of thousands of dollars for their services. But this isn't universally true (crowdspring's custom logo design projects start at just $299, including all fees).
Business owners and marketers naturally worry about their design budgets but often misunderstand the law on typefaces and fonts. You can face heavy fines and get into a lot of trouble if you don't have a license to the fonts and typefaces you use.
crowdspring has helped tens of thousands of the world's best entrepreneurs and small businesses with logo design and business names).
How much is a great logo worth to your business?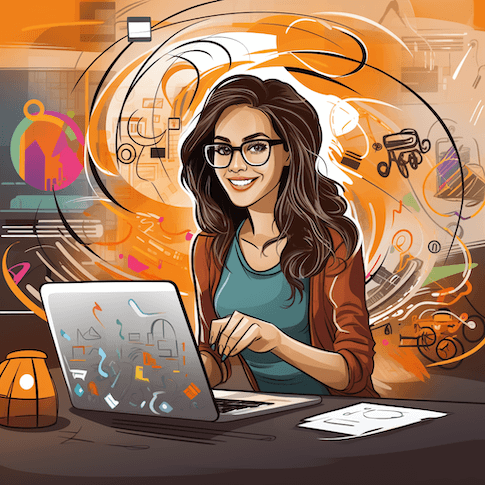 Answer 5 quick questions & gain 15 valuable insights to drive customer loyalty and business growth.
Start the free quiz now!
We know little about fonts, typefaces, logos, and the law. Plus, it helps that before starting crowdspring, I was an intellectual property attorney (I've been a licensed attorney for the past 22 years).
Whether you're a business owner starting a new business, growing an existing business, or a designer: if you want to avoid running into legal problems with your logo, this video is for you. I talk about typefaces, fonts, and the law.
You won't be an expert, but you will know enough to ask the right questions.