How The Cloud Is Reshaping Small Business Productivity And Profits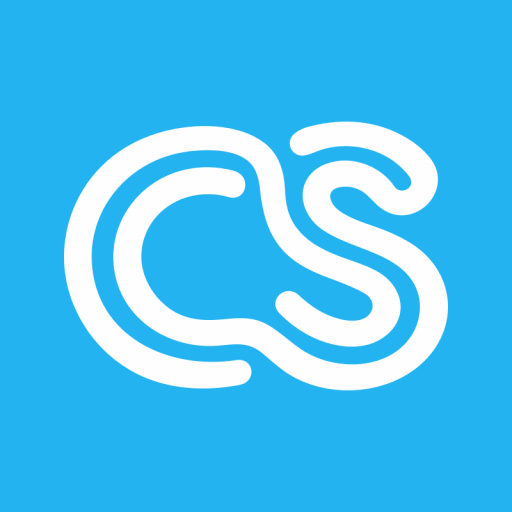 The business world changes frequently and quickly, making it difficult for small businesses and entrepreneurs to keep up with new trends.
But if small business owners and entrepreneurs fail to keep up with these trends, they will be left behind in the dust as the technology, organization, and marketing techniques in their industries change.
A 2014 study from Emergent Research revealed four main forces currently driving the development of the next generation of small businesses: socioeconomics, customer needs, platforms and ecosystem, and technology and infrastructure. These driving forces have caused both new and old companies to adopt and emerge with cloud-based technology, one of the newest and most prevalent trends in the small business world over the past few years. Emergent Research partner Steve King commented on this change for Talkin' Cloud:
Today, the U.S. and global economy is going through a series of shifts and changes that are reshaping the economic landscape. In this new landscape, many people are using the power of the cloud to re-imagine the idea of small business and create new, innovative models that work for their needs.
Cloud-based technology, or cloud computing, allows companies to deliver information, services, and more via the internet, rather than locally through information stored on your own computer or a local server.
Given the speed with which cloud technology is spreading and high adoption rates by businesses, it's clear that cloud-based technology is here to stay.
After the Emergent Research study, researchers predicted that 78% of small businesses would fully adapt to the cloud by 2020. The US Small & Medium Business cloud computing and services market will grow from $43 billion to $55 billion over the course of one year- from 2015-2016.
How does cloud computing affect you and your business?
If you aren't yet using cloud-based services or offering such services, your future will inevitably involve the cloud.
1. Lower expenses.
When you start a business, you have to figure out a way to do more with less. Rather than buying servers and expensive software, most business owners rely on free or inexpensive software subscriptions and cloud-based services.
The good news is that cloud-based services can be cheaper to use as you scale your business.
For example, many of you already use Google Apps for email, documents, presentations, and more. Some of you use Office 365. These are cloud-based services, as are Dropbox, Slack, MailChimp, and many other useful products.
Cloud-based products are also useful because you don't need to make capital investments in the products. They cost little when you use them and have small marginal costs when you don't use them.
Joe Weinman, author of Cloudonomics: The Business Value of Cloud Computing, explains:
In effect, it doesn't matter that much what you pay when you use cloud services, the key cost reduction driver is what you pay when you don't use them: zero.
Want a free brand review?
Answer 5 short questions and we will send a custom report with actionable insights and specific actions you can take to build a stronger brand.

We just emailed the info to you.
2. Better personalization.
Undeniably, technology using the cloud offers faster and better personalization.
Although it's not a business-focused service, Netflix offers a helpful example to illustrate this. Netflix uses cloud computing to collect information about your movie and TV show preferences. It uses the data that it collects to make predictions about what you would like to watch.
Without cloud computing, someone would have to sit there analyzing interests based on self-reported data. This is how Nielsen used to measure TV viewership – it was a costly, inefficient, and largely inaccurate process.
Netflix's cloud-based software identifies common trends and patterns across different users, allowing the system to make better predictions and personalize the service for you.
The same is true when you use business-based cloud services, such as Google Apps. Priority Inbox for Gmail, for example, will learn based on how you use email and prioritize important emails ahead of less-important emails. It's not perfect, but it works really well and so much better than non-cloud-based email solutions.
Another service we use at crowdspring – MailChimp – can help you send marketing emails at the most appropriate times of the day/week. The service monitors open and click-through rates, bounce rates, and numerous other relevant data points. It considers your industry and the open/click rates of other businesses in your industry and can recommend ideal times of the week to send your marketing campaigns.
Because MailChimp sends email to thousands of different businesses, it can easily aggregate the send/open data and make useful recommendations.
3. Easier Integration.
Companies can better integrate their own products and websites through APIs (Application Programming Interface), which gives engineers an easier way to connect several different services into their product.
Previously, you would need to use many different products to solve the same needs. For example, social networking of payment service APIs are some of the most popular today. Cloud technology allows all data to be shared and used, resulting in a less likely chance of useless code, time, and resources.
Many of you have e-commerce sites – you're selling products or services online. In the past, the process of securing a payment merchant was laborious, expensive, and time-consuming.
Today, you can quickly launch e-commerce capability through a company like Stripe in hours. You get merchant processing and valuable business intelligence data that can help you make better decisions. And importantly, Stripe is easily integrated into many different website builder products such as Squarespace.
Cloud computing is here to stay. Are you fully leveraging it to increase productivity and improve profits in your business?