How Hashtags Can Help You Improve Your Small Business Marketing
Hashtags can boost impressions, improve your content's searchability, and encourage more people to discuss your brand.
But using hashtags effectively, especially for business marketing, means doing more than just plugging them into your tweets on Twitter or posts on Instagram, Facebook, or another social network.
Here's what you need to know to use hashtag marketing better as part of your overall small business marketing strategy.
What is a hashtag, and how do you use it?
Hashtags are used to categorize content. When a person adds a hashtag to their post, it is indexed by social networks, and the content becomes more easily searchable and discoverable by others.
For example, if a person clicks on the hashtag #purplemarkers, they'll typically see a page aggregating all content with the same hashtag.
Hashtags originated on Twitter. Chris Messina, a former Google employee who, among other things, helped to design Google+, was the first person to suggest using a # in messages on Twitter.
how do you feel about using # (pound) for groups. As in #barcamp [msg]?

— ˗ˏˋ Chris Messina ˎˊ˗ (@chrismessina) August 23, 2007
Why do companies use hashtags?
Hashtags make it easy for people to find your social media content, increase social media engagement, and attract new customers.
Each hashtag is individually searchable. People can find posts from or about your brand using the hashtags you've attached to your posts.
And some social media platforms allow people to follow hashtags. So, any posts labeled with that hashtag will appear in the feed of people following that hashtag.
If you have an established business, hashtags help you organize your content. If you're starting a new business, hashtags can help get your new content in front of an established audience already interested in the hashtags you use.
Will your business idea succeed?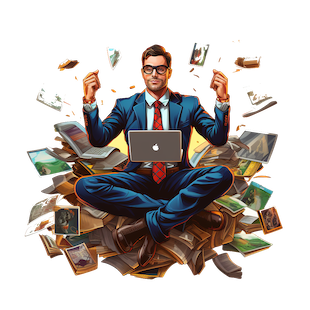 What is hashtag marketing?
Hashtag marketing is the practice of using hashtags strategically to help your content reach your intended audience.
Choosing the right hashtags for a post can help it become popular – gaining your content views, likes, re-tweets, and shares. All of this social activity ultimately helps to give your content and your business exposure.
But not all hashtags are created equal. And different types of hashtags reach different audiences – accomplishing different goals for your business.
These are the types of hashtags your small business should know and keep handy in your marketing tool bag.
Trending hashtags
One of the easiest and most effective ways for small businesses to use hashtags in their marketing is to take advantage of trending hashtags.
A trending hashtag is a hashtag related to a trending topic or event.
Starting a new hashtag and helping it grow requires more work than simply participating in a larger conversation and enjoying a moment of popularity.
While trending hashtags can't be relied on for long-term engagement, they are great for seizing the moment and capitalizing on a brief but intensely popular topic.
The local marketing experts at ThriveHive explain:
Using a hashtag at its peak will allow you to get your posts, and therefore your business, in front of more people.
And using trending hashtags will indeed give your posts more exposure. But, that exposure is less likely to be targeted to your ideal customer or audience.
The downside to this is that your conversion rate may be lower than if you had used a more targeted hashtag. But, the benefit is that new customers may discover your post and your business.
Tip: Pair trending hashtags with content linked to that trending topic or event to help reach a new audience your business may not ordinarily reach.
Niche hashtags
Looking for ways to ease into hashtag marketing? Niche hashtags for existing communities, fields, and industries are great choices.
Hashtags related to your industry or field probably already exist. It would be best if you learned what they are.
Start by searching what hashtags your competitors and industry influencers are using. If you're unsure how to find relevant hashtags, use hashtag tracking tools like Ritetag or Hashtagify.  You can search for tags related to your industry and gauge their popularity to know if they're worth using.
If your business serves a unique niche community, follow popular influencers in that community and track what hashtags are being used by the active members on the ground.
For example, crowdspring helps entrepreneurs, small businesses, agencies, brands, and non-profits with custom logo design, website design, print design, packaging design, product design, and unique business names and product names.
When crowdspring shares content on social networks, we often use industry hashtags on our content.
Below is an example of a tweet on Twitter sharing one of our articles on why small businesses need a logo designed by a professional. To help our intended audience (small businesses) find this content more easily, we used the following hashtags: #SmallBusiness, #LogoDesign, and #branding.
*NEW* Why A Good Logo Is Essential To Your Business https://t.co/uN92Mkk2Zh | #SmallBusiness #LogoDesign #branding pic.twitter.com/yP0NV2FC7n

— crowdspring (@crowdspring) July 10, 2017
Others use the same hashtags to classify similar content.
Here's an example from a tweet by Limelight about how a company's logo influences purchasing decisions (notice they used the same #LogoDesign hashtag we used in our tweet).
How Your Company's #Logo Influences Purchase Decisions via @Entrepreneur @crowdspring https://t.co/nr8ET3pKEm #LogoDesign

— Limelight (@limelight_uk) October 5, 2018
The value of this hashtag marketing strategy, as ThriveHive points out, is that:
By using industry or content based hashtags, business owners can increase both the quantity and quality of their followers, as users who discover their posts are more likely to be potential customers.
Tip: Target your most active consumer groups using appropriate hashtags linked to relevant content. This will ensure that your content reaches your most valuable audience.
Branded hashtags
Branded hashtags are hashtags created by your business to represent your brand.
These hashtags require a bit more work to get off the ground. They rely on your own marketing to build momentum instead of piggybacking off an established trending topic or campaign.
But creating a hashtag for your business is well worth it. When done right, these hashtags are a direct pipeline for people to find content related to your brand.
The simplest version of a branded hashtag is your business name (#starbucks, #ikea).
But you can also get a bit more creative. Think of examples like #EsuranceSave30 or #DigiorNoYouDidn't.
Remember that hashtags belong to the realm of social media. Playful is good. But, unprofessional or accidentally inappropriate is bad.
Be careful that any hashtag you promote for your brand can't be misinterpreted negatively. Social media justice will be swift.
Tip: You can include a branded hashtag in nearly any content you post on any platform to increase exposure. Ensure that the hashtags convey your company's brand identity and don't confuse customers and prospects.
Product or service-specific hashtags
Does your business offer a wide range of products or services?
If so, feature those products or services and create a stronger social media following by giving them their own hashtag. Digital strategist Jenn Chen explains:
Product or service hashtags can help consumers do research on a product. If a company offers multiple products, it can be troublesome to sift through many photos just to find the few you may be interested in. A company may use both a branded hashtag and a product hashtag in a post.
These hashtags also give customers a tool to become advocates and proclaim their love for your product or service meaningfully.
Millennials and Generation Z, the future of our economy and audiences you should target, value authenticity and genuine interactions with the brands they purchase from. These targeted hashtags allow them to connect with your business and other like-minded consumers via a product or service they value.
Tip: Include the appropriate targeted hashtag on any content related to that product or service.
Call-to-Action hashtag
A concise call-to-action hashtag can be a wonderfully effective marketing tool, as Christian Zilles, founder, and CEO of Social Media HQ, explains:
One popular type of hashtag is essentially a clever call-to-action (CTA) for social media users. If you are trying to raise awareness around a topic that's near and dear to your brand, don't be afraid to ask customers to re-tweet, re-post or share. And, you can even encourage customers to take action in the real world, not just the social media world.
Coke's #ShareACoke campaign and Charmin's #TweetFromTheSeat are examples of tremendously successful hashtag campaigns. They worked because they capitalized on the social nature of social media and related to their brand in a natural way.
If you incorporate a CTA hashtag campaign into your marketing strategy, learn from these successful examples. Embrace humor and human connection. And ensure that your hashtag relates to your business in an unforced, natural way.
Tip: Only use these call-to-action hashtags on posts related to that campaign. Otherwise, you risk diluting the impact.
Ultimately, there is no one "right" type of hashtag to use to boost your social media posts.  Instead, you'll be best served using various hashtag types relevant to your business and your audience.
Use hashtags to target specific audiences. Use hashtags to draw attention to specific marketing events or social movements. The best practice is to choose the right hashtag for the content and audience you want to reach.
{CODE12000}}