Free resources for small businesses from Google
Google has many terrific free resources for small businesses. Below, we summarize our six favorite free resources for small business from Google. In each case, we describe the resource, help you understand why you should consider using it, and offer tips on using with links to additional information if you'd like to read more about that resource.
What it is: AdWords is Google's advertising program. When people search on Google.com and partner sites, Google displays text ads (at the top of the search results and to the right of the search results). According to Google:
AdWords enables you to create online advertisements and show them on Google and across a huge network of partner websites. Advertising with AdWords allows you to reach new customers at the precise moment when they are searching for your type of products and services. You only pay when someone clicks on your ad, and you control how much you spend on each click, your daily budget, and where your ads appear. AdWords accounts also include graphs and performance data so you can track what's working and edit your ads accordingly.
The AdWords Small Business Center was established by Google earlier this month to help educate small business about ways they can better leverage AdWords and to provide best practices and tips. The Center has useful free guides on writing strong text ads, choosing good keywords, adjusting your budgets, tracking your results, and improving your conversions. The Center contains useful tips for beginner, intermediate and advanced users. The Center also has a discussion forum where users can share AdWords strategies with others – and ask questions.
Why you should consider using it: Although AdWords can be a powerful marketing tool for small business, more than half of small business owners stop paid advertising within six month of starting. This often happens because many small business owners don't fully understand the many ways they can customize and leverage their AdWords marketing programs.
Tips: If you're spending money on AdWords, you should regularly read Google's AdWords blog for the latest information about AdWords, useful resources, and tips. If you want to learn more about search engine marketing, I suggest you read 10 Practical Small Business SEO and SEM marketing tips.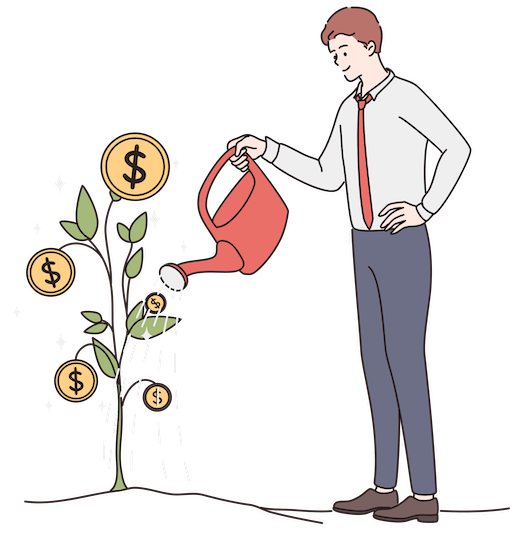 FREE BRAND IDENTITY GUIDE
Unlock the secret to help your business grow faster. Get the free guide now.

We just emailed the Brand Identity Guide to you.
What it is: Google Analytics is a free tool from Google that provides detailed and very useful information about your website traffic and the effectiveness of your marketing efforts.


Why you should consider using it: There are numerous paid analytics tools available – and many are quite good. Google Analytics is free and offers more than enough features that small businesses need. Google has continued to innovate in this area and has recently added new features, including advanced segmentation (allowing you to analyze subsets of your traffic) and custom reports.

Tips: We monitor traffic to every page on our site. We also monitor every marketing campaign that we run to evaluate whether the expenses (both time and effort) are justified. We'll also occasionally compare our data to those of our competitors. If you're interested in reading more about evaluating your competitors, I recommend you read 10 Tips For Evaluating Your Competitors – a useful guide that lists additional resources that could supplement your analytics data.
If you use Firefox, you'll want to get this extension right away – Better Google Analytics. It adds a ton of useful features to your analytics account giving you the ability to export data to Google Docs, absolute numbers (as opposed to percentages), quick search, table sorting, and social media metrics (among other things).
What it is: Google Apps is a free (standard edition) or low-cost (premier edition) online service that provides powerful email, calendar, collaboration, documents, spreadsheets, and intranet solutions for small businesses.
Why you should consider using it: The standard edition is free and gives you up to 50 users, which should be plenty for most small businesses. You get access to Gmail, calendar,  Google Docs, and Google Sites. For businesses interested in accounts for more than 50 users and additional capability, Google charges $50 per user per year for the Premier Edition. It would cost you considerably more (in setup, time, and support) to replicate the services offered in Google Apps on your own. You'll get outstanding email service with world-class email security, spam filtering and archiving, group calendar capability, group document, spreadsheet and presentation capability, and although we don't use this feature – the opportunity to create an intranet for your company. And Google guarantees that the service will be available 99.9% of the time (based on our experience, this number is accurate).


Tips: Some of us use the online Gmail interface while others use the Mail client in OS X. We often generate documents and spreadsheets that we share among our team, and we share online calendars (iMail integrates nicely with Google Apps – some on our team prefer iMail and Calendar in OS X – and those live peacefully with the rest of us who use the Google native online applications). Also, there are numerous resources available for Google Docs, such as wireframing templates for web designers. For a bit more about the applications in the Google Apps suite, I recommend you read The Small Business Guide to Google Apps.
What it is: Google alerts are free email updates from Google search results about any topic you're interested in tracking.
Why you should consider using it: Alerts are very useful to track competitors, local news, and pretty much anything you're interested in tracking. For example, we track our competitors, industry keywords, our own name, and much more. Anytime Google adds something to its index that mentions one of the keywords you track, you'll receive an email update with a link to that item. It's a great way to keep up with new developments without having to continually search on Google.
Tips: If you track keywords that generate a lot of content, you'll want to receive a daily update. For some keywords, you can receive immediate notifications as soon as the Google index publishes something using that keyword. A good strategy – and one I've used for several years, is to create a list of most important alerts (for which you'll receive immediate notifications) and then another list of alerts which are less important and for which daily notifications would be appropriate. You also should keep each alert separate (or at least group alerts in logical ways) so that the email subject like tells you exactly what's contained in the alert.
What it is: Google Places is a free program that allows businesses to manage their presence on Google.
Why you should consider using it: As of April 2010, four million businesses had claimed their Place Page on Google (which means those businesses verified and supplemented the basic information that was already in Google's index). Among other things, businesses can add hours of operation, photos, videos, coupons, product offerings and more.
Tips: Google can help small businesses create photos of their business that would be published in the Google search index. You can apply here. According to Google, "any business can apply for a photo shoot, and demand will help us decide where to send our photographers next." A nice benefit is that pictures from the photo shoot are added directly to your Place Page.
For businesses wondering why they should invite Google to take a photo of their business for free, Google offers the following answer:
Just as you can't judge a book by its cover, you can't always judge a business by its exterior. Interior photographs are a great way to show potential customers what your business is really like. By enhancing your Place Page, business photos will help your business stand out above the competition and get discovered on Google. Millions of users will be able to visit your establishment from the comfort of their own homes, or preview it to help them decide on a visit. Best of all, it's free!
While you're not guaranteed that Google will select your business to be photographed, it's a simple application process and the program is free.
6. Hardware devices for Check-ins and business reviews
What it is: Industry sources are reporting that Google will soon distribute millions of mobile devices to small businesses allowing customers to "check-in" to those businesses and to rate the businesses. Google is apparently launching this program to compete with location-based services like Foursquare, Gowalla, Facebook Places, and Yelp.
Although there's been much buzz about location-based services, it's not yet clear whether the public has a strong interest in using such services, as evident by the recent numbers from a nationwide promotion by McDonald's on Foursquare.
Why you should consider using it: Among other reasons, the devices will likely allow you to process Google Checkout transactions (receive payments using Google's payment system). In the past, Google has run aggressive promotions when it's attempted to introduce Google Checkout to new markets (including substantial discounts for customers). Such promotions help stimulate sales and business (and unlike most campaigns, Google pays for the promotions).
But even if Google Checkout isn't part of the promotion, you can anticipate that Google will throw substantial marketing dollars to promote this program in competition with many other location-based services. Since Google dominates the search business, you can also anticipate that there'll be a close integration between hardware devices and Google's search products. There's little harm to early adoption if the product is free and requires a very modest investment of time.
Tips: If you've not experimented at all with location-based services, you should do so, especially if you operate a small business that can leverage such services. Many small businesses are successfully leveraging location-based marketing. For more information on ways your small business can leverage a service like Foursquare, I recommend you read How To Use Foursquare Effectively For Your Small Business and 7 Reasons Why Small Businesses Should Take a Look at Foursquare.