How to Land the First Customers For Your Startup or Small Business
If you build it, they will come.
Not exactly.
Wanting a customer isn't enough. You must plan, strategize, and entice your prospective customers to want the products or services your business offers.
Here are some common questions we hear when we talk with new entrepreneurs and small business owners – especially those writing their business plan:
My business is brand new — where can I find customers?
How do startups find customers?
Hod you find the first 100 customers?
What type of online presence will help people find my business?
How can I get people to review my products?
You have put in the legwork — we are here to help!
Whether you need 5, 100, or 1,000 customers … it can be challenging.
Here's how to land and keep customers: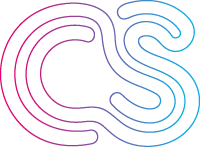 1. Create a landing page or full website and blog for your business.
Businesses that have not established themselves online may as well have a virtual "closed" sign on their storefront.
As we previously emphasized,
Your website is a crucial component of your marketing and branding strategy. Customers visit your website because they have a particular purpose in mind – they need something from you – and your website should help to make them feel comfortable to purchase a product or service from you.

If you have a poorly designed website, the chances are good that you're losing a chance to turn researchers into loyal customers. Make sure you're not giving up thousands of dollars in revenue and get your website functioning the way you need it to.
Your business website design reflects your brand. Don't settle for something that looks like thousands of other websites.
We talk about the importance of website design in our guide on how to start a business but wanted to highlight here the importance of creating at least a simple landing page if you don't yet have the time or budget to create a full-fledged website.
Pre-launch landing pages have many benefits, including:
gathering feedback
building your email contact list and social media following
spreading buzz on your new product or service
Be sure to include (concisely!) enough information to communicate your product or service's benefits clearly. Pre-launch landing pages without a clear explanation of what your business actually offers will fail to build trust or compel visitors to share their information.
In fact, if you're starting a service business, landing pages are crucial. You'll have a hard time getting clients without some online presence. As we pointed out in our guide on how to start a consulting business, "your website is one of your consulting brand's most important ambassadors."
So, include a form for gathering visitors' names and email addresses so you can reach out to them to keep them apprised of your launch! If you also want to collect user feedback, provide a way for people to send you comments and ask questions.
Building an email list of prospects who know your product and what problem it solves for them gives you a much greater chance of a conversion when you've officially launched.
Want a free brand review?
Answer 5 short questions and we will send a custom report with actionable insights and specific actions you can take to build a stronger brand.

We just emailed the info to you.
Consider the following important elements when building your landing pages:
Branded design: Your landing page is a snapshot of your company and what you offer. Keep design elements strictly on-brand and consistent with your company's overall brand identity. If you already have a company logo, include it on your site. If you don't yet have one and have a business name, be sure to include the name using a normal font (and add the logo later).
Crisp copy: Make your copy clear and concise. Include a clear call to action (CTA), punchy headlines, and maintain brevity whenever possible.
Imagery: Pay close attention to the images you pair on your landing page. Research shows, three days after hearing information, only 10% remembered the details. However, if paired with a relevant image, 65% of the information can be recalled three days later.
Use of Color: The use of color influences how a visitor experiences your brand on your landing page. According to a study examining the effect of color on sales, 92.6% of people surveyed said that color was the most important factor when purchasing products."
White Space: White space is the portion of the page left empty. Designs with plenty of white space are easier to read and navigate. Leaving lots of white space also makes it easier to direct focus on the most important elements on the page.
When a user lands on your landing page, make it a thoughtful, informative, visually stunning experience. Doing so will guarantee your brand to be remembered.
And when you're ready to build a full website for your business, be sure to understand the 16 crucial design factors that help your small business increase customers and profits through your online site.
To learn more about creating a great small business website, read Grow Your Small Business With These 7 Website Design Best Practices.
Start your business blog
Starting a new business requires you to wear many hats.
It can be easy to overlook blogging and mentally assign it as something you will "get around to."
That would be a big mistake.
Consider these blogging statistics:
Did that get your attention?
It should.
Blogging helps your brand in many ways, including:
Enhancing customer relationships: Customer engagement can make or break a brand. Businesses with high engagement levels are often successful, while those with minimal engagement struggle to stay afloat. People hate ads but love strong content. This is why content marketing remains the most successful marketing tool. Build trust with your clients by humanizing your business with blog posts that provide consistent information and inspiration that benefits them.
Driving traffic to your website: Relevant content on your blog will bring in more traffic. The more a post is valued, the more it is shared. Successful content meets a specific need. Consider who your audience is, what attracts them to you, and how you can be consistent in providing information that solves a problem.
Increasing your visibility: Optimizing the content you share is a long-term investment. Consider keyword research, categories, tags, and backlinking to increase visibility. A well-crafted and well-optimized blog post can be visible in search results for years to come.
Positioning you and your brand as an expert: Consistently writing with authority is a great way to position yourself as an expert. Authority is earned through consistent, relevant, useful content.
Blogging is an excellent tool to share content, drive traffic, and showcase your authority. Creating content for your business's blog should be a high priority.
2. Establish a social media presence.
Social media is valuable and essential to most businesses, big or small.
After all, 70% of Americans are on social media.
But which social media networks should you choose? After all, there are many, and you don't have the time or money to focus on all of them.
Social Media For Business: The Fab Five
Consider these five social media platforms for your new business:
There is no cookie-cutter answer for which social media outlet will work best for your business. Research and learn about these top channels and how to use them to your advantage. Pay particular attention to what channels your competitors use and how they use those channels.
WHICH LOGO IS BEST?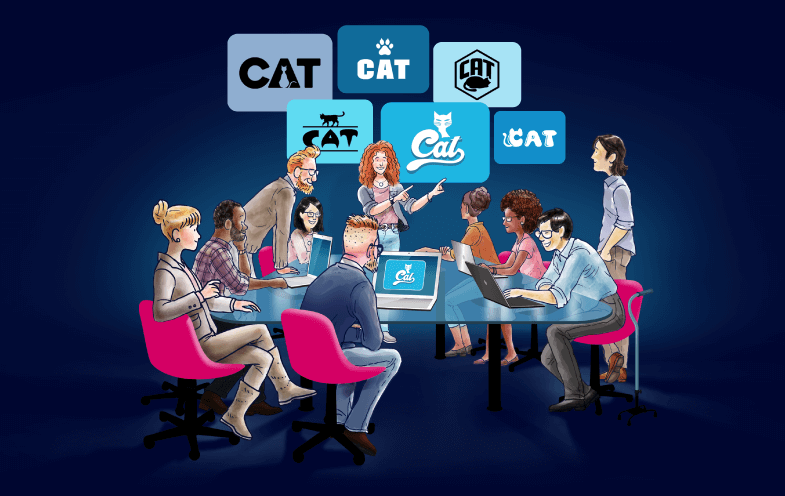 3. Network.
Your new business needs people. You know people (and those people know people, too).
Starting with your own network is the first step.
Talk to the people in your inner circle, share your business idea with them and ask them to share it with others. The reality is, your first 10 customers will likely be people you already know.
If approaching people and asking them to consider your business is a new skill for you, starting with your friends and family will help you become comfortable proposing your business. While this may not open the flood gates of prospects, you never know what interesting connections you might make with family and friends.
Networking Tips
Use these tips to improve your networking success:
Attend the right events: Chamber of commerce meetings, trade shows, and networking organization meetings are good settings to network with others. These types of events are a good way to dip your toe into networking because you will be surrounded by like-minded people who also are on the hunt.
Be prepared with business cards: Business cards are an affordable, effective way to ensure people have accurate contact information. An unforgettable, high-quality business card sets you apart from the crowd and makes a great first impression.
Have your elevator pitch ready: An elevator pitch is a few sentences of what you do, who you work with, and the value you offer to your customers or clients. Try to keep your pitch around 1 minute and something that can easily be interwoven into a conversation.
Ask for referrals: While you are networking, you will undoubtedly come across potentials who aren't a good fit for your business. Instead of dismissing them, consider asking the prospect for referrals. "It sounds like my product may not be a good fit for you. Do you know of anyone you think it would benefit? Could you please connect us?"
Networking is especially important in certain industries. For example, networking is important when you start a trucking company and look for your early clients.
4. Email prospects.
You have been networking like crazy, gathering contact information, and your landing page is successfully collecting emails of prospects. Now what?
Now is the time to hustle. 
So, bust out your contact sheet and get to work.
Emailing strangers doesn't have to feel like you're shooting in the dark. Use these guidelines and tips to compose an engaging email draft:
Keep your language concise and get right to the good stuff.
Use your brand's natural voice. Don't be afraid to write casually or use humor if it suits your brand.
Always make your call to action clear – what do you want your audience to do? And how do they easily accomplish that?
Read your emails out loud before sending – you'll be surprised at how many awkward phrases and typos you'll catch that way.
Keep your messages short while still saying what you need to say. Your readers' time is valuable.
And, don't be afraid to reach out before you've officially launched. Staying in contact with prospective customers is a great way to build anticipation for your official grand opening.
5. Promotions/Giveaways.
Consumers love free stuff. Business owners love their products in a consumer's hand.
Giving something first can seem counter-intuitive, but offering a gift or service without expecting something in return can be profitable.
This is known as the principle of reciprocity. When you start, giving away products or access to service in exchange for a positive review can be mutually beneficial.
Consider these promotional methods to get the word out about your product or service:
Beta Testers: Beta testers can be extremely valuable to you as an entrepreneur. Having testers try out your products helps to build up the user base and also refine its features based on the testing results.
Offer a free trial of your product: Offering a free trial gives the user the ability to try before buying. Free trials drive users, traffic, and virality.
Freemium Features: This is another way to give some of your products away for free while making other more powerful features available for pay. Hootsuite does a great job at marketing freemium features. Most social media users, even individuals, have more than three profiles to manage. With a low-cost upgrade available, it's easy to take the hook, so to speak.
It's impossible to succeed in business without customers. Use the strategies we shared above to find and keep the first customers for your startup or small business.