6 Important Reasons Your Fashion Brand Needs Good Design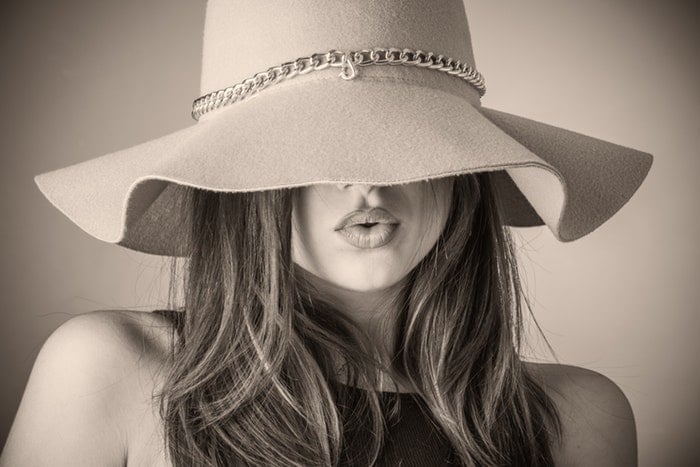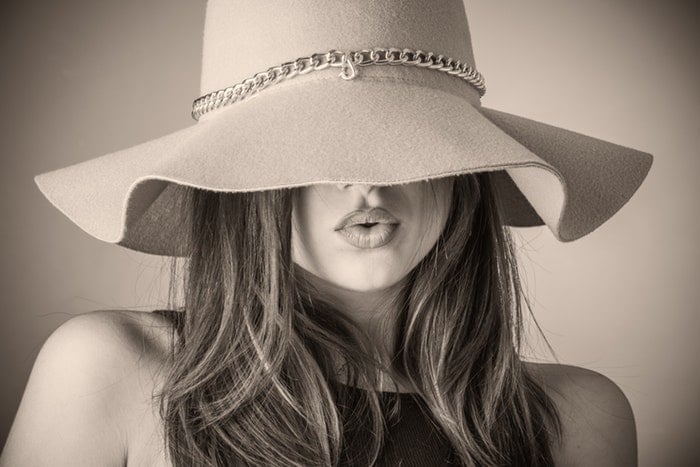 Fashion is a fun and glamorous industry.
Amateurs and professionals alike want to be a part of that glamour and fun.
But, dilettantes will never become successful fashion designers.
Fashion design is a business.
Running a business requires hard work, dedication, and professionalism.
Imran Amed, founder, and CEO of Business of Fashion points out:
…one of the key drivers of success will be your entrepreneurial skills and your commitment to running a business. In order to be successful, you should think of yourself as a CEO first, fashion designer second.
So, if you're serious about starting a fashion business, you must consider the business of fashion.
One aspect of your fashion business that you can't afford to ignore is design.
And, I don't mean your clothing line.
Many aspiring fashion entrepreneurs ask:
How can you start your own clothing line?
How do you start a fashion brand?
How do you develop a brand strategy?
What is an example of a brand?
What is a line of clothing?
Your fashion business, like every business, needs a strong visual brand and a professionally designed logo, a website, social media assets, and more. But, whereas some businesses can get away with a mediocre logo and website design, your fashion business can't.
Here are six important reasons why your fashion design business needs good design – and the most important design priorities your business should include in your brand strategy.
1. Your Taste is EVERYTHING
People expect fashion designers to have flawless taste and a killer sense of design.
After all, if you don't have a killer sense of design, what business do you have designing clothes?
If you write a business plan for your fashion business, be sure to include sketches of your designs and photos of your clothing line. Investors and lenders will want to see and not just read about your clothing line.
But, fashion isn't the only design in a fashion design business. There's design in your logo and branding. Your website design and social media presence need design as well. Signage, clothing tags, and launch party invitations – they all need a beautifully executed design.
In fashion,  you must prove that you have great taste in design over and over again, season after season.
How much is a great logo worth to your business?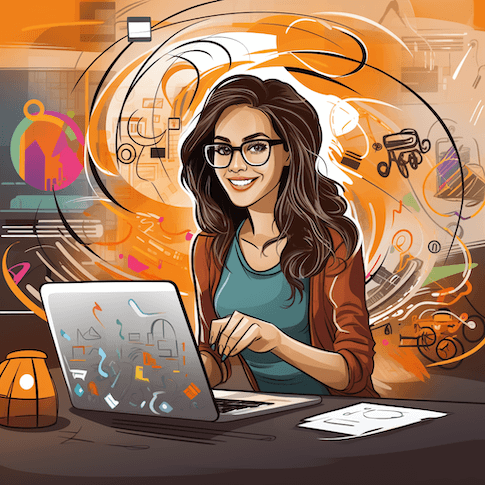 Answer 5 quick questions & gain 15 valuable insights to drive customer loyalty and business growth.
Start the free quiz now!
And, as a new designer, you have to use every tool available to show the world your excellent taste.
A well-designed logo and website that communicate your brand give buyers and customers confidence that you've got what it takes to consistently deliver fashionable new designs.
But, a poorly executed website, business card, or logo will call your overall taste into question.
Don't let the lackluster design in your business drive customers away from your awesome clothing brand.
2. Get Your Buyers' Attention
Buyers can help your clothing brand take off.
And, good design is essential to attracting buyers to your clothing line.
Hattie Crissel writes for Fashionista Magazine and emphasizes:
To be successful, you'll need to get the attention of buyers. They'll want to know what's unique about your product, how it fits with their other brands, whether it's at the right price point, and whether your business is well-structured.
It's vitally important that you make a great impression on buyers. Not only are they key decision-makers who can help your brand thrive or wither, but they are also often just as educated about fashion as you are.
This means that they have an eye for great design, too.
Buyers are looking for excellent clothing designs.
But, lots of designers are talented and create awesome clothes.
You can set your business apart from other fashion brands by showing buyers excellent design throughout your business as well as in your clothing.
A professionally designed, uniquely branded logo will make a strong impression on both your customers and the buyers your business will rely on. Here's a helpful look at current logo design trends.
And a strong business name for your fashion brand, plus strong names for each of your fashion lines, will help you make an impact in the marketplace. Take a look at the fashion business name generator if you need some business name ideas for your fashion brand.
If you're creating promotional materials for your clothing line, be sure they're high-quality. For example, don't give away cheap t-shirts if you're selling higher-end fashion products. For an in-depth look at t-shirts, read our definitive guide on how to start a t-shirt business.
Presentations and lookbooks with strong graphic design will catch a buyer's educated eye. They will reassure buyers of your taste and communicate that you run a well-structured and professional business.
Sell your clothing line – and your business – with every tool you have.
This includes great design.
3. Launch Your Collection with Style
The launch party is a time-honored tradition in the fashion world.
Throwing a swanky shin-dig to introduce your clothing brand to the world helps to garner attention from customers, buyers, and the press.
Needless to say, these are the people that you want to impress.
And, pulling off an impressive launch party calls for spotless execution of every detail.
This includes your invitation design, party signage, and a drinks/hors d'oeuvres menu if you're serving food and drinks. (Which you should.)
You should also prepare branded marketing collateral with contact information, a few awesome photographs of your designs, and pricing information for investors, buyers, and members of the press to take home with them.
The design for each of these items should be defined by your brand and communicate your flawless taste. This is the perfect opportunity to show your new audience who you are as a designer.
The attention to detail that offering well-designed menus, invitations, and other event collateral shows, tells the world that you're committed to running your business as well as designing clothes.
4. Build a Social Media Following
When you're starting a business, finding potential customers is your top priority.
But, acquiring new customers can be tough. And expensive.
One way to reach your audience, acquire new customers, and keep the costs down is by building a social media presence.
Anna Bance, co-founder of Girl Meets Dress, has some advice for your social media strategy:
Because some social media channels will take a while to grow fans or followers, I recommend setting up company accounts as soon as possible on Facebook, Twitter, Instagram and Pinterest. It's about establishing a presence so your fans have somewhere to follow your progress.
Social media platforms that support visual content are likely to be the most valuable platforms for fashion businesses to target.
After all, you want your audience to see your clothes!
And, when you set these accounts up, you're going to need social media design assets to create a professional impression.
You'll need branded visuals such as your logo and a banner for your Facebook page. And remember that most social media avatars are square or round, so make sure your logo is visually balanced and will fit nicely inside these frames.
Share photos, news, sales and events on your social media accounts. Staying in touch with your audience is what keeps them engaged.
For more on social media marketing, read 5 Ways Your Business Can Improve Its Brand on Instagram and Supercharge Your Small Business Marketing: How to Market to the Social Media Generation.
A dead social media account won't gain new followers and current followers will forget about you. If you really want to rock your social media presence, keep the shareable content coming.
Photos will capture attention all on their own. But if you really want the word about your new sale or customer soiree to spread, have a graphic designer create a visually appealing flyer that your followers will want to share.
The experts at Social Media Examiner point out that:
According to Brainrules.net, a person who hears a piece of information will remember just 10% of it three days later, while someone who sees that same information in a picture will recall 65% of it.
A well-executed visual content design will capture attention, help you gain followers and stay with your audience longer. It's a no-brainer.
5. Build Trust and Sales with a Custom Website
While social media is a great outreach platform, your website is your business's home base.
As we mentioned previously:
According to the Search Engine Optimization blog Mr. SEO,

"…if you are in business, you should also know that 93% of all buying decisions start with an online search."

And, today's consumers are more tech-savvy and discerning than ever before. If your website isn't well-designed, quick-to-load, and easy-to-navigate, you're sabotaging your brand's valuable online presence.
Customers are going to look for your business online. And, if your business doesn't have a website, you're going to lose a lot of business. To get you started, here's a look at current web design trends.
But having a website is only the start.
Your fashion business's website needs to be an extension of your brand.
And your brand should be an extension of your design.
As your business grows, more and more people will flock to your website. And, if they don't like what they see, they will pass you by.
So, make sure your website design gets the attention it deserves. Avoid stock website templates and instead, make the investment in a unique website that can serve as your brand's online ambassador.
A well-designed website will reassure customers that you are professional, trustworthy, and a great designer.
And, if you play your cards right, that trust will convert to sales.
6. Be Press-Ready
Gloria Swanson (as Norma Desmond) once famously said, "I'm ready for my close-up."
The world of fashion design, happily, is not Sunset Boulevard.
You don't always have to be ready for your close-up. But, you should have a press kit that's available for download at the click of a button.
You can't always anticipate when fortune will smile and the press will want to feature your brand. But, you should always be ready.
You'll definitely want to include logo files, professional headshots of you – the genius designer behind the clothes, and photography of your most iconic looks. You may also want to include a company fact sheet, a short designer biography, customer testimonials, and a marketing sheet.
Every element in your press kit should feature your logo and may incorporate other branded visual assets.
A sharp design will help make a good impression and reinforce your brand identity – both important things when the media is speaking on your behalf.
So, when the press comes calling, make sure you're positioned to capitalize on the opportunity with a well-designed press kit.
Live the Dream
Donatella Versace once said,
"Fashion is about dreaming and making other people dream."
Fashion is about inspiring others. And one of the keys to inspiring people is showing them you can be relied upon to deliver awesome results (design) every single time.
People become inspired when they have faith in your skill and talent. Customers want to wear your clothes when they are impressed with your vision.
But, poor design makes it tough to inspire confidence and excitement about your fashion. So, make sure that all of the design associated with your business meets your exacting taste.