11 of the Best Cities Worldwide For Startups and Entrepreneurs
It used to be for the young and the ambitious the best advice was to "go west." Whether heading to Hollywood or moving to America, riches and success were not found in the place you were, but the place you weren't: just beyond the western horizon.
This romantic notion that the "west is best" still prevails today. Many people still believe the best place for entrepreneurs, especially ones working in technology or seeking funding and network connections, is found in California. The challenges of finding affordable housing and the cost of living have made moving there risky for some, and prohibitive for others.
Fortunately, with the continuing expansion of the global community and our interconnected world, centers of innovation and entrepreneurship are now found in many countries. To paraphrase the Bard himself, "the world is our oyster."
Here are eleven of the most interesting startup cities in the world:
Melbourne
With a population of 4.1 million, Melbourne, Australia sits in the sweet spot for size when it comes to the startup community. Large enough to uphold a solid standard of living in a city, but small enough to have access to plenty of people, Melbourne balances well enough in size to serve as a hotbed for its thriving entrepreneurial spirit.
Kon Karapanagiotidis, CEO of Asylum Seeker Resource Centre in the city, writes that
Melbourne is an entrepreneurial city where people are more open than other cities to new ideas and innovation, there is a culture of giving it a go and taking strategic risks. The diversity of the business community, its high desire for engagement, a robust appetite to bring its networks and skills to improve the lives of asylum seekers to enable them to fulfill their potential.
The strong 'can do' attitude prevailing amongst the startups in Melbourne mixed with the wide range of businesses located in the city make it a great choice to launch a fresh new company.
Will your business idea succeed?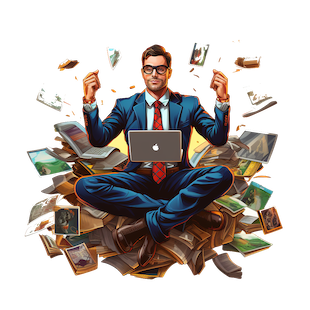 Austin
The Texas capital recently was named the #1 place in America to start a business by CNBC, the top city for "small-business vitality" by the American City Business Journals, and the top city for launching a technology startup by Sungard Availability Services. According to the Fortune magazine, Austin had 44,163 small businesses in 2013–or 2,342 for every 100,000 residents–which is a very impressive ratio.
According to Kevin Johns, Director of the City of Austin's Economic Development Department:
Austin is the best place in the nation to grow a small business … because our ecosystem has it all: entrepreneurs, incubators, investors, business school involvement and community-building events.
The overall culture in Austin is renowned for its supportiveness and inclusivity between entrepreneurs-in-arms. The celebration for its unique culture and flourishing business community is very appealing, and any new startup would do well to consider Austin for their venture.
Stockholm
Sweden's capital, Stockholm, is quickly breaking out as Europe's most prolific developer of new tech start-ups. Last year it was named the 8th most competitive city in the world by the Economist Intelligence Unit. Global brands like Spotify, Skype, and SoundCloud all have their start-up roots there, and many others are continuing to emerge from Stockholm's humble, focused community.
Stockholm is one of the most dynamic start-up cities in the world. Between 2005 and 2012, 6.5% of the world's billion-dollar exits were from companies that had come from Sweden.
Jens Munch, VP of Strategic Partnerships at iZettle, attributes that to the incredible entrepreneurial activity in Stockholm:
I believe…Swedish people embrace entrepreneurship. We don't mind testing ideas out and giving them a go.
If a flexible but tenacious spirit sounds attractive for your company's culture, Stockholm might be for you.
Toronto
Toronto is home to Canada's largest entrepreneur network: a recent report by research firm Startup Genome listed the city eighth in the world for startup ecosystems. Toronto is home to a number of successful venture-backed businesses, such as Shopify, FreshBooks, 500px, Wave, and Wattpad. Toronto was also ranked the sixth-best city in the world for female entrepreneurs in 2016, according to a study by the Dell Women Entrepreneur Cities Index.
Small businesses are an integral aspect of economic growth and job creation in Toronto. The city's vibrant startup community is increasingly gaining international recognition, and these successes continue to inspire new entrepreneurs in larger numbers every year. The greatness of Toronto's startup ecosystem is enhanced by a well-educated and globally engaged talent pool, with many area resources available to those who seek to become an entrepreneur.
Toronto is also one of the most multicultural cities in the world, with half the population of foreign origin. This makes for a wonderfully diverse, compelling population; it also provides critical ingredients for a startup business foundation. The undeniable correlation between immigrants' willingness to relocate (and the inherent intrepidness behind that) and entrepreneurial activity is notable and evident in the broad cultural blend of Toronto.
Berlin
In 2015, Berlin was the fastest-growing startup ecosystem in the world. Startups headquartered in Berlin include Soundcloud, 6Wunderkinder, ResearchGate, and Delivery Hero, among others. Larger tech companies also have major hubs in Berlin, including Microsoft, Google, Lufthansa, and Volkswagen.
Berlin's startups collected €2.4 billion in venture capital last year, according to Ernst & Young. That beats the numbers from startups in London, Paris, or Stockholm, and while it's only 9 percent of Silicon Valley's take, it's still an impressive number.
The creative industry in Berlin — music, film, art, and design — acts as a major draw for the city, attracting artists and entrepreneurs worldwide.
Other attractive aspects of Berlin? A relatively low cost of living and a reasonable visa-application process. Starting a company in Berlin is much easier because you can avoid the typical visa process in the U.S., which in turn garners attention from some of the best talents in the world.
Chicago
We're proud to include Chicago in our list of the world's top cities for startups and entrepreneurs. Just a decade ago when we started crowdSPRING, Chicago did not have a strong entrepreneurial community. Today, Chicago stands alone among the "biggest and baddest of startup cities" when it comes to profitability, according to PitchBook.  As recently shared in Inc. by Betsy Mikel:
While San Francisco continues to remain supreme as the biggest and baddest of startup cities, investment research company PitchBook decided to look into other regions and cities just to be sure. Shockingly, they found the Bay Area does not have the highest percentage of profitable startups. What's more, some of the smaller markets were far more profitable than large cities like New York City and Los Angeles. And the most profitable of all? Chicago.

In Chicago, 45 percent of investments produced 10 times a return on investment. This was far higher than the runner up, Raleigh, where 26 percent of startups produced the same return on investment. Chicago raked in high numbers across the board, with 81 percent of its startups producing between three and 10 percent ayield on initial investment. New York came in third below Chicago and Raleigh.
And while startup resources in Chicago were scares a decade ago, things have changed quite a bit. Chicago's 1871, created in 2012 to support Chicago's startup community, ranks 1st in the U.S. among North American Business Incubators and 4th in the world. 1871 is home to hundreds of early stage, high growth digital startups and offers tremendous resources and programming to entrepreneurs at all stages of their startup journey.
Want a free how to start a business checklist?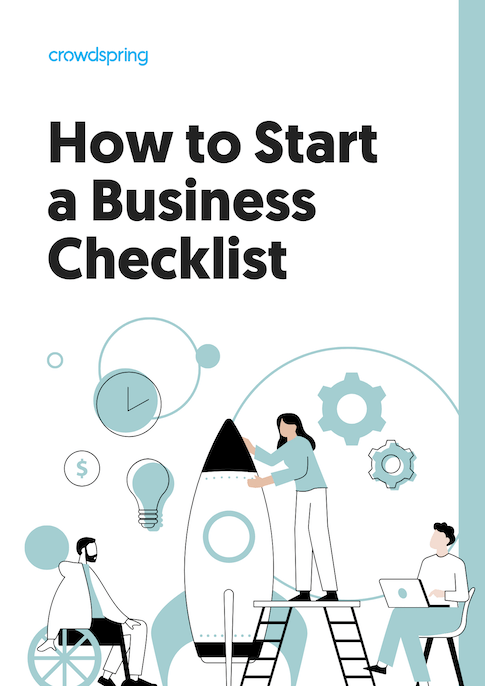 Our checklist is your secret weapon - turning the startup maze into a straightforward path.

We just emailed the checklist to you.
Istanbul
Istanbul's transformation into a startup hub is a credit to its complex, storied, and fascinating culture. Business incubators and accelerators are being created at an increasingly rapid pace in Istanbul, with a growing network of angel investors and mentors fostering a new generation of startups in the city.
Low market competition combined with plenty of available market opportunities make for a fertile environment to set up new businesses. With a youthful population eager to take on uncharted market territory, Istanbul boasts an excellent blend of vigor and promise. Because it's an emerging market, getting involved now could mean access to many other regions once a stronghold has been established.
In a contribution to Virgin's series on startup cities, Anastasia Haralabidou writes that Istanbul is "a thriving environment with contagious spirit and running dynamics, where once the 'gates' will be widely open it will become the hub where all will be possible."
For those up for a challenge and ready for the opportunity, Istanbul is calling.
Tel Aviv
With a population of 405,000 and a nearly unrivaled tech startup culture and a sophisticated, talented population, Tel Aviv is frequently cited as one of the greatest places to be an entrepreneur in the world.
Pini Yakuel, CEO of Optimove, describes Tel Aviv as having a strong startup ecosystem with ready access to angel investors, venture capital firms, and talent.
The high-tech talent is a huge advantage here. Employees here know how to think for themselves, they do not require micro-management, and they naturally take on additional responsibilities when they see the need. All of these are crucial elements to startup success.
Tel Aviv is unique and offers everything an ambitious, nimble and creative entrepreneur needs to succeed.
London
London isn't just the capital of England and the United Kingdom, it's also one of the largest centers for startups in Europe. Between 4,300 to 9,600 startups are active in London, as measured by Startup Genome's Global Startup Ecosystem Report. That report also notes that as one of the world's largest finance centers, London's capacity for venture capital and investment is extensive. "Brexit" may loom in Britain's future, but many entrepreneurs felt confident that London and its mayor, Sadiq Khan, would "come through with measures to help the startup community specifically in London."
London's proximity to Europe means it can attract talent and expertise from a wide variety of cultures, languages, and backgrounds. It has a very diverse population and has a melting pot of experiences to draw from. This gives it an advantage for companies looking to create businesses for a global market. It has travel connections to almost anywhere in the world and acts as an economic bridge between Europe and the United States.
Vancouver
Fears over immigration challenges may be turning Vancouver into "Silicon Valley North," but this temperate city established its start-up credibility long ago with companies such as Slack, Hootsuite, PlentyOfFish, and Unbouce located there. It also has one of the largest concentrations of video game and digital media companies in the world, with over 800 calling it home.
Vancouver routinely charts as one of the best / most livable cities to live as measured by the well-known quality of life surveys by The Economist and Mercer.
According to the provincial government, the tech industry employs over 100,000 people in Vancouver. The presence of offices from big names such as Facebook, Google, and Microsoft and the concentration of talent, venture capital, and energy (not to mention its easy access to the west coast and San Francisco) makes it a compelling option.
Silicon Valley
No roundup of startup cities can be complete without mentioning Silicon Valley, equally mythical and mocked. Whether or not you find HBO's take on Silicon Valley a silly parody or "so funny because it's true," there's no doubting that the region is to tech entrepreneurs what Hollywood is to actors. Silicon Valley (or, if you prefer, the Bay Area), still dominates with nearly 16,000 active startups and two million tech workers, as measured by the Global Startup Ecosystem report.
As the area is one of the key attractors of investment dollars and talent, there has been some high-profile problems recently related to the Valley's housing market and cost of living, with the New York Times referring to Silicon Valley as a "housing villain." Even with these challenges, the area is still synonymous with entrepreneurs. The fact that nearly half of the founders in the area are immigrants is a testament to this.
With deep cultural resources, a critical mass of investors, and broad professional networks, Silicon Valley still stands tall as a beacon for the entrepreneurial spirit. Go West, indeed.