crowdSPRING's Inaugural SPRINGY Awards Winners Announced!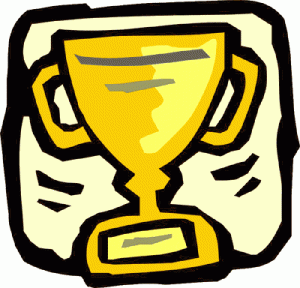 And the winners are…
I know you all have been chomping at the bit to see who the top dogs of crowdSPRING are for 2009.  Without further adieu, I give you crowdSPRING's SPRINGY Awards winners!
Most Winningest Designer of the Year – The word may be made up but it's the only word that's able to capture how much you do for us as designers. crowdSPRING will award the designer who won the most projects this year.
And the winner is – ninet6 a.k.a. Angus
The Community Award – This is awarded to the designer who contributes the most to our crowdSPRING community, whether it's through the blog, our forum or feedback on projects themselves – we appreciate your mouthiness.
And the winner is – artbyaudree a.k.a. Audree R. who did such an outstanding job with our community that crowdSPRING scooped her up and made her part of our team!
Our People's Choice Awards were a tough race.  The users with the most nominations were:
The Frenchie Award – named after our French customer service guru, Jerome. This is awarded to the designer that demonstrated their own customer service to their potential client – the designer that gave the most and best feedback.
And the winner is – Asher27 a.k.a. Ashley H.
Buyer of the Year Award – given to the buyer who you love working with the most.
And the winner is – earth2mars a.k.a. Mars H. with a special note for advancing the cause of outstanding buyer behavior by communicating through video.
crowdSPRING would like to extend a HUGE thank you to our entire community for your hard work and support.  Congratulations to our SPRINGY winners!