Conversion Rate Optimization (CRO) Guide: How to Make Your Website Work Smarter (2023)
Most marketers and small business owners obsess about the amount of traffic to their online sites.
Site traffic is important – it brings attention, a certain degree of validation, and the opportunity to convert visitors into users or paying customers.
But whether you're just starting a business and writing a business plan, or trying to grow an existing business, traffic alone isn't enough.
You have to convert visitors into paying customers.
Still, it's hard to convert cold traffic.
Why? Because cold traffic doesn't know your business yet.
People unfamiliar with your business may stumble across your homepage (lucky for you). But those people aren't ready to buy – they're ready to be convinced.
Your website has just seconds to convince a visitor that you can offer them a solution to their problem.
And, as an unknown quantity, that's a tough sell. So, let's dig in and take a closer look at how you can win them over.
Over the past fifteen years, I've mentored thousands of marketers, designers, entrepreneurs, and small business owners in optimizing their websites and improving conversions. Among other things, I've led dozens of webinars and presentations on conversion rate optimization for businesses across dozens of industries. I share my learnings, insights, actionable tips, and examples in this definitive guide.
You'll learn about the power of conversion rate optimization and why you should focus to improve your overall conversion rate. Plus, we share 15 proven strategies to help you optimize your website to improve conversions.
What is a conversion rate?
A conversion rate is the percentage of visitors who complete the desired action you want them to take. For example, you may want them to sign up for a service, complete a form, or purchase a product or service.
A conversion rate is calculated by dividing the total number of conversions by the total number of site visitors and multiplying that by 100 to get the percentage.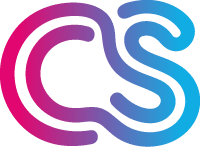 The conversion rate can get tricky if a person can convert to your site on each session (visit). In that case, divide the number of conversions by the number of unique sessions (the number of unique times a site visitor came to your site).
And, if you sell a subscription to a digital product, product, or service, divide the number of conversions by the number of visitors.
What is a conversion?
A conversion is when a visitor to a landing page takes action you intended they take and completes a goal. If you sell products on your website, for example, the primary goal is for the user to buy something. This is called a macro-conversion.
You can also include smaller conversions that can occur before a user completes a macro-conversion. For example, you can ask a user to subscribe to your newsletter or receive emails from you. These are called micro-conversions.
Examples of conversions
Examples of macro-conversions:
Buying a product or service
Requesting an estimate, quote, or consultation
Examples of micro-conversions:
Signing up for an email newsletter
Creating an account
Using chat to talk to the support or sales team
Adding a product to the shopping cart
How to calculate the conversion rate
Your conversion rate is a simple formula:
You define your goal(s) and then simply track visitors.
The average conversion rate for websites that sell products and services is 1%-2%. But some websites do a phenomenal job converting visitors; their conversion rates can easily be 2x or 3x (or more!).
What is conversion rate optimization?
Conversion rate optimization (CRO), is the process of tweaking, testing, and improving your website and content to increase conversions.
A high conversion rate means your website is well-designed, optimally formatted, and appeals to your target audience.
A low conversion rate means that there are points of friction on your website that will prevent you from meaningfully increasing sales or sign-ups unless you address those points of friction.
Conversions can happen anywhere on your website. This includes your homepage, landing pages, pricing page, blog, explanation pages, etc.
Ultimately, to grow your business, you must design your website and all landing pages in a way that converts website visitors into paying customers. The better your conversion rate, the more efficient you are in converting traffic into paying customers. Although this is a very challenging thing to do, CRO tools can help you a lot in boosting your conversions.
To optimize your conversion rate, you must optimize each landing page to increase conversions.
If you're just starting your business, conversion optimization will build a stronger foundation for all your marketing efforts.
If you're running an existing business and considering a rebrand, make sure that you evaluate a conversion rate optimization strategy as part of your rebrand.
When is CRO right for your business?
Your social marketing, inbound marketing, and content marketing efforts will be wasted, and you'll waste time and money if your website, including all landing pages, isn't ready to convert the people you're sending to your website.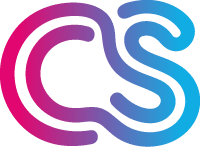 With proper conversion rate optimization, you'll get more out of both your existing website traffic, and you will also convert new traffic at a higher rate. 
Although this concept is simple, setting a conversion goal isn't simple. You can't just assume that because a page converts 25 people per week you can easily convert 50 people per week.
The point isn't to create a conversion goal to double conversions. You want to double conversions for every X of website visitors who visit each landing page.
What holds CRO back for most businesses?
Most small businesses and startups have problems with conversion optimization because they lack brand recognition. Simply put, not enough people know about them.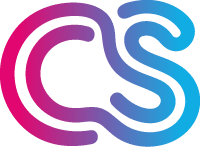 This is a problem because brand recognition is a prerequisite to sales. According to Revecka Jallad, the managing partner at DIVISA and Forbes Council Member:
When it comes to purchasing decisions, studies show that the brands consumers recognize most are more likely to be included in their consideration sets.
Or, if you like numbers better, Larry Kim, founder of Mobile Monkey, put it this way:
A repeat visitor works as a proxy for brand affinity – and they convert 2-3x higher than first-time visitors.
Earning brand affinity (and sales) starts with establishing brand recognition. Cold leads don't recognize your brand. So, you've got to cover that ground fast.
This is particularly important for new businesses (because most of your traffic is cold traffic) and small businesses (because you don't have a huge marketing and branding budget).
So, what conversion optimization strategies can help you bridge this brand recognition gap fast?
15 CRO marketing strategies that work: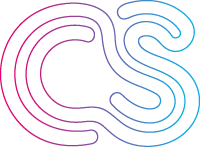 Let's look at each of these strategies to explore how you can implement them on your website.
1. Use custom illustrations on your website and landing pages
Illustrations give you a communication short-cut
Take a look at the image above.
You probably could identify that flamingo on the left faster than you read and processed the text on the right. They both give you the same information. But, one is exponentially quicker.
Humans are visual creatures. If you want to capture attention and communicate quickly, a visual will win out over text nearly every time.
As we explained previously:
Illustrations can depict whatever content, and in whatever artistic style, you can imagine. Though Photoshop has freed photos from the limited realm of reality, they still can't match illustrations for the sheer variety of distinctive and brand-centric visual styles that can be achieved.
Custom illustrations can communicate hard-to-understand concepts very quickly. This is incredibly useful for businesses introducing new products or complex services.
Illustrations can capture and communicate emotion very effectively. Considering 95% of purchases are driven by emotion, that makes illustrations a very powerful sales tool. It's one reason why some successful companies include illustrations in their company logos.
When used consistently throughout a visual brand, custom illustrations (or a brand illustration system) establish a unique, memorable, and easily-recognized visual identity for a business.
Custom illustrations can communicate valuable information about your product, service, and brand – fast. Put this powerful visual tool to work, warming up those cool leads, and you'll increase your conversion rate.
Want a free brand review?
Answer 5 short questions and we will send a custom report with actionable insights and specific actions you can take to build a stronger brand.

We just emailed the info to you.
Here's why illustration works to build brand recognition and boost conversions faster
Custom illustrations show people you solve their problem
Visitors to your site don't know they care about your brand – yet. They're looking for content relevant to their need.
And if they don't see it quickly, within about 15 seconds, they'll click off to their next destination in hopes of finding it.
So, if you want any hope of transforming a cold lead into a customer (and, eventually, a loyal customer and brand advocate) you've got to communicate quickly.
And, because your window of opportunity is so short, you can't say anything.
You've got to get the message right. That's why step one is to place a custom illustration showing exactly how your product or service works at the top of your website.
An illustration (or illustrations) showing how your product or service works will reassure cold traffic, freshly arrived at your website, that they've found what they were looking for.
Custom illustrations differentiate your visual brand via illustration
Once you've shown cold leads that you can solve their problem, you've bought yourself a little time. Not much, but enough to get your foot in the door.
This is where those leads will start to ask, "Why should I choose you?"
It's time to differentiate your business from all of the competitors that can also solve that person's need.
And, to do that, you must make it clear exactly who your brand is.
It's up to your business to project a strong and authentic brand identity. And the quickest path from zero brand awareness to an innate understanding of your brand is a custom illustration system.
What is an illustration system?
An illustration system is a series of illustrations and supporting graphics that can create a consistent visual experience for a user. They are often used to help brands create an easily recognized visual identity. The illustrations can be used on a website, in email marketing, social media posts, print marketing, merchandise, and more.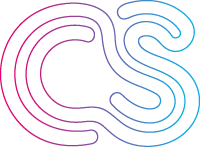 The power of an illustration system lies in the rapid delivery of visual information combined with flexibility and consistency.
Digital illustration has come a long way. With programs like Adobe Illustrator, it's now possible to develop complex and simple graphics that can be mixed and rematched to create new, context-appropriate illustrations.
That means an initial up-front investment in these illustrations can pay off long-term in your ability to continue using those assets to create new iterations that meet your evolving needs and create a consistent brand experience for your audience.
So, work with your illustration designer to develop a series of illustrations for your website that captures the essence of your brand while also communicating essential information about your service or product.
Ashlee McKay, an illustrator for the online sales management platform Zibbet, explains her approach when designing Zibbet's brand illustration system:
My design methodology for the project was to treat illustrations like an advisor: they're there to be a helping hand, designed to aid in a user's decision making process and to try to understand how our user is feeling at all steps of the journey.
If you, too, develop illustrations that can act as advisors, the cold leads visiting your site will get to know your product and your brand quickly and memorably and will be more likely to take the desired action you want.
Use these illustrations throughout your customer touchpoints, and your brand recognition will soar.
Custom illustrations reinforce your relationship via email
If you've developed a branded illustration system and deployed it throughout your website, you've taken a big step toward creating a process that will win over and convert cold leads. But you're not done yet.
The final step is to follow up with a consistent message and brand presentation. And email marketing is the way to do it.
Place an illustrated sign-up form on your website. This form can encourage people to sign up for your blog, for a piece of valuable content related to your product, or for a newsletter. Choose an option that makes sense for your business.
The one non-negotiable is that this form should ask for the user's email address.
Once a user has signed up, follow up with a series of nurture emails featuring your signature branded illustrations to remind people who you are and create a consistent user experience. This will keep your company top-of-mind and reinforce the relationship you've begun to build.
2. Put your home page to work
Your home page is arguably the most important page on your website. Most of the visitors to your website start there. So, ensure you're putting that valuable digital real estate to good use.
We recently looked at how you can evaluate whether it's time to update your small business website. As we wrote there:
With so much to gain, your website should be working for you, not against. The stakes are too high to risk losing business due to weak website design or poor user experience. So don't leave it to chance.
Your homepage should not only identify and introduce your business; it should also include a articulated call to action.
By placing your CTA on your homepage you remove the friction of having to search for or navigate to another page. This makes it very easy for motivated customers to accomplish what they've come to your site to do.
It also increases the chance that you may also capture the attention of less motivated viewers and encourage them to act before they have a chance to lose interest and wander off. This increases the likelihood that these customers may convert as well.
We recommend you read Grow Your Small Business With These 7 Website Design Best Practices and 10 Important Web Design Best Practices and Tips for Small Business Websites to learn more about putting your home page to work.
3. Use the above-the-fold space thoughtfully
Smart business owners know that placing a conversion form above-the-fold brings about the most impressive results.
Anything placed "above the fold" is considered the prime real estate of your website. That's where engagement with your brand is the highest and longest-lasting.
Engaged time usually peaks above the fold. That means you'll want to put the most important elements of your landing page – like your conversion form – as high up on your page as possible.
4. Remove the visual noise
A visually busy web page is an unsuccessful web page.
If your website is full of buttons people can click, flashing ads, and verbose copy; your audience doesn't know where to look. As a result, the viewer might miss your website's most important conversion element – the call to action.
Jayson DeMers, founder and CEO of AudienceBloom, points out:
Sometimes, companies will offer a call-to-action in a sea of other readable, interactive material. For example, you might have an email signup form next to a banner ad that one of your sponsors pays for, or have your call-to-action at the end of a blog post, where there are also links to related content articles. When you divide a user's attention this way, you're splitting their chances of completing the conversion into a fraction of what it was previously.
So, clear out the visual clutter.
Eliminate unnecessary graphic design elements. Streamline your copy. Embrace negative (white) space in your website design.
Pandora's homepage does an admirable job of clearing out the visual noise. Their call to action floats over a serene field of blue negative space. And as a result, your eye is drawn almost effortlessly to their CTA.
5. Limit navigation options
Ideally, you want to motivate a customer to remain on the page where your call to action is long enough to engage with it.
One way of accomplishing this is to limit the number of places where a viewer can click.
Only include essential navigation options on your main menu. (For landing pages, you may consider eliminating navigation menus.)
Even if you have a complex website with many pages and lots of information, you can share the rest of your site with the customer at another time – after they've converted.
If your goal is to increase conversions, give your customers a clear path. Avoid any distracting images or links that could pull attention away from the form itself.
Amazon uses this best practice well on its checkout pages.
A typical Amazon page has dozens of links to related products. This makes sense, as Amazon wants to give customers as many options as possible. But as soon as you enter the checkout process, all of the distracting links are stripped away, leaving just the checkout form itself.
Removing distractions isn't as necessary for forms that require one or two bits of information (like newsletter sign-up forms), as you don't need the customer's attention for very long.
Consider a more sparse, distraction-free design for longer, more complex forms to ensure customers don't click away.
6. Create a clear flow of action
Where would you rather stroll down the hall of mirrors at Versailles or through a hoarder's apartment crammed with 1970s fashion, dirty cookware, and stacks of National Geographic back issues?
One offers a clear and attractive path of progression.
The other… not so much.
Design your website to create a clear, logical path to follow. Use visuals and text to direct the viewer's eye to the next piece of information or step in the process.
It should be effortless for a prospective lead to complete your call to action. Viewers who can easily follow the path you've laid out for them will be more inclined to do so.
7. Make your website easy to read
Font choice and line spacings are important elements of your website design – and an important factor to consider when trying to reduce viewer friction.
If your audience can't easily read the copy on your website, they probably won't waste their time trying.
They'll click elsewhere.
And don't forget the line spacing.
Line spacing is the vertical space between two lines of text. Text that is closely crunched or spaced too widely is harder to read. According to Practical Typography, the optimal line spacing is 120% – 145% of the text point size.
8. Stay true to your visual brand
Your business should have an easily recognizable visual brand. (If you don't already have a visual brand with a strong business name, company logo, brand colors, common design elements, etc… You need to get one.)
That visual brand should inform your website's appearance.
Feature your logo prominently.
Use brand-specific colors, fonts, and design elements.
This visual consistency is vital and necessary to:
ensure that customers recognize your business and…
reassure customers that they've found the right website.
Recognition and reassurance make customers feel comfortable that they will get the ebook they were promised instead of a nasty computer virus.
9. Only ask for one thing
Have you ever been paralyzed by choices?
Asking prospective clients and customers to make too many decisions can intimidate and chase off otherwise promising leads.
Decision-making causes mental friction.
Psychologist, professor, and best-selling author Barry Schwartz posits in his book, The Paradox of Choice: Why More is Less, that offering too many choices can lead to confusion and distress.
…as the number of choices keeps growing, negative aspects of having a multitude of options begin to appear. As the number of choices grows further, the negatives escalate until we become overloaded. At this point, choice no longer liberates, but debilitates.
So, remove the mental friction caused by presenting too many choices. Focus your call to action on the single most valuable request you can make.
What is your business's most valuable call to action?
That's the one to feature.
This is especially important for forms on your website.
Many poorly designed forms ask for too much information.
Think about your goals for the form and ask for the bare minimum from your customers.
For example, if you want customers to sign up for your email newsletter, don't ask for their names or phone numbers. Having your customer's name and email address in your mailing list might be great, but there's little benefit for them.
Research shows that removing unnecessary form fields boosts completion.
The company performed a comparison of an 11-field Contact Us form with a 4-field Contact Us form. They found contact form conversions increased 120% when the number of fields was reduced from 11 to 4 (a 64% decrease). Furthermore, the fields removed had no impact on the quality of the conversions.
You don't want to give your customer any reasons to change their mind.
Get only what you need to complete the transaction and avoid that possibility.
10. Head off concerns
Despite the consistent growth of e-commerce, internet users are still wary of sharing their personal or financial information online – and they should be.
Not every website is run by a reliable, trustworthy business like yours.
So, remove the friction of anxiety by reassuring those concerns before they have a chance to take root in your viewer's mind.
Security seals or "trust badges" can let prospective customers know your website can be trusted. CXL Institute conducted a study to determine which trust badges generated the most trust. Check out the results here.
You can also set your prospective leads' minds at ease by reassuring them of your consumer information privacy rules. They'll be more willing to share their coveted email address if they know you won't sell it to a third party.
Finally, if you know of an industry-specific concern that might give your audience pause, speak to that.
For instance, crowdspring offers a 100% money-back guarantee if you don't find a design you love.
Problem. Solved.
What assurances can you provide for your visitors to ease their minds?
11. Optimize load speeds
Internet users are an impatient lot. As we mentioned previously:
A positive user experience starts with a fast webpage load time. In fact, slow load times may prevent your user from having much experience at all because they've already clicked away.
25% of users will have left your site after only 4 seconds of loading time.
That's one-fourth of your prospective leads gone in just four seconds…
Take a look at Kinsta's Beginner's Guide to Web Speed Optimization to learn how to improve your website's speed and raise your conversion rate.
We use and like a service from dotcom-monitor to monitor our site speed and performance and identify possible problems. It's affordable and nicely customizable.
12. Optimize for mobile
Americans use smartphones to access the web more than they use computers.
If your website isn't optimized for mobile, you'll lose those mobile web users – and fast.
You could design two websites – one for mobile and one for desktop. Many businesses do this.
But this approach means you have two parallel websites to maintain and update. In other words – twice the work.
The alternative is to invest in a responsive design for your website. Responsive designs can adapt to whatever screen size they appear on to provide a seamless user experience.
A poor mobile experience provides friction. Optimizing your website for mobile access will smooth the way for your visitors, leading to increased conversions.
13. Use social proof
Reassure customers that your offering is worth their time with testimonials and other social proof.
As we wrote in our look at 6 word-of-mouth marketing strategies:
Posting testimonials or reviews can be a great way of pulling word-of-mouth recommendations onto your site or social feed. Look on websites related to your business for reviews or testimonials. Bring them over to your site or social feed, and make sure to link back to the original review and/or identify the reviewer to help improve the post's credibility.
In addition to showing thousands of crowdspring reviews from our customers, crowdspring also adds real testimonials to forms from people who have completed design projects with some of our talented creatives.
FriendBuy found that adding testimonial text beside their signup form submit button boosted completion by 15%.
14. Design for your audience
Who is your ideal customer?
You should immediately know the answer to this question. If you don't, then start there.
What colors appeal to your demographic?
What voice or tone should your copy take to reach your target audience most effectively? Witty and casual? Formal?
You want your website visitors to feel like you're talking to them. This will help them to imagine that your product or service is perfect for them.
Now, some business owners worry that the cost of custom website design can be prohibitively high.
Many design companies and agencies indeed charge thousands of dollars for their services. But this isn't universally true (crowdspring's custom website design projects start at just $899, including all fees).
15. Present a clear, unique value proposition
And, of course, don't forget to show your viewers your unique value proposition. As Jayson DeMers reflects:
If you don't know what your UVP is, now's the time to figure it out—what's the bottom-line value that you're offering your users that they won't be able to get elsewhere?
What specific service or product are you offering in exchange for your prospect's hard-earned cash or personal contact information?
As we wrote previously,
In business and in life it's always good to remember that it's not about you. Show your customers what you can do for them and you'll earn their buy-in. Focus on the benefit your product or service offers – once that point is made your customers can learn about the features themselves.
If your audience can't see the benefit of completing your call to action they won't complete it. And your conversion rate will suffer.
So make sure you clearly outline your unique value proposition and make your call to action specific.
If you're going to make your customers fill out a form, make sure it's obvious what they will get out of it.
Whether your customers need a product, a service, or information, it's vitally important that you offer a value proposition that meets that need.
Your value proposition makes the benefit of completing the form clearly.
Don't leave any room for uncertainty. Forms are a pain to complete, and if the customer isn't sure what they'll get out of it, they may balk.
Here are some value propositions examples to get you started:
Contact form – Get in touch with us / We're here to help!
Order form – Buy now / Free shipping and returns
Survey form – Your feedback matters / Help us improve our service
Event registration – Register now for this event
Contest form – Win a prize! / Enter our free giveaway!
Donation form – Every dollar counts / Help us find a cure
Test when you optimize your website
Finally, if you want to design a website that converts well, you will need to test it.
Test the overall layout. Test colors. Test headlines. Test copy. Test calls to action.
Not all at once… You'll want to be able to isolate which variable created what impact.
This is the value of A/B testing.
A/B (or split) testing allows you to compare a new variable to your control (or original) web design. Whichever version performs the best should be adopted.
Then that becomes your new control. And then, you begin the process again to test a new variable.
You can A/B test many things, including:
Headlines
Placement of buttons (calls to action)
Page layout
Colors
Design elements and graphics
Copy (written content on the page)
Testing is the only way to quantify which elements of your web design are serving you well and which are not. It allows you to chart your growth and make conscious choices about improving your web design.
To get the best results from your CRO efforts, we suggest you find someone that offers good conversion rate optimization services. This will help you discover exactly what you need to do on your website to increase your conversion rate and revenue.
Conclusion
We started by saying that converting cold leads is tough - and it is.
Introducing your product and brand quickly, effectively, and in a user-friendly way is a tall order. But the proper illustrations and the other strategies we outlined here can make it all possible.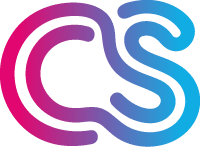 As with all strategies, pay attention to the details. For example, free vector images and free illustrations will not work as branding illustrations. They're too generic and will send your audience conflicting messages about your business. But custom illustrations designed to communicate clearly about your product and brand can do wonders.
Test these strategies on your site and watch your conversions grow.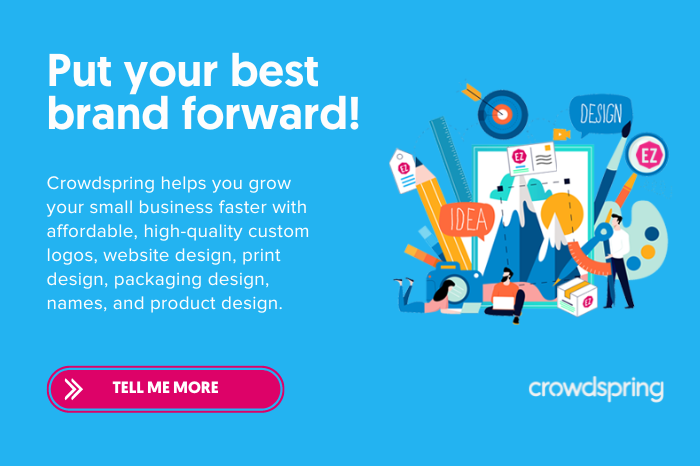 We regularly update this conversion rate optimization guide. It was most recently updated on February 19, 2023.