The Ultimate Guide to Connected Packaging
Many business owners and marketers think product packaging is just a wrapper – a temporary, disposable item that customers throw away shortly after buying a product.
But is there a way to make that piece of printed paper, card, metal, or recyclable plastic work harder for your brand? Can it help you engage consumers further? Can your product packaging connect with the wants and desires of your customers?
In our connected, increasingly online world, the answer is yes, it most definitely can.
The best packaging is an extension of your brand image. Before packaging ends up in the recycling bin, it should reinforce your business's visual identity, business name, and products.
You can do this through connected packaging.
What is connected packaging?
Connected packaging refers to transforming packaging into a digital experience using QR (Quick Response) codes, RFID (Radio Frequency Identification), NFC (Near-field communication), and other digital technologies. When scanned with a mobile phone, these codes enable a brand to tell a story, update consumers on news and special offers and even gather feedback.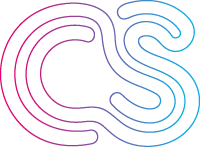 From huge global brands to small and medium-sized firms, product makers are turning to connected packaging as a valuable communication channel with their consumer base.
If you look at branding statistics, you'll see that you have a very short period to grab consumers' attention. Providing another interaction, another way of reaching and keeping them is a game-changer.
Packaging design has always been important when it comes to having an impact on sales and brand loyalty. There isn't much space or time to pack a punch, and considerations such as descriptive vs. non-descriptive logos or which colors and materials to choose are key.
Connected packaging is the next-generation tool for making packaging work hard for a brand.
In a way, it's a stroke of genius; it's consumer engagement via a space you own, just as packaging is already brand advertising stamped onto the product itself. Connected packaging is communication and relationship building via a piece of wrapping.
The beauty of connected packaging is that it's all done via a mobile phone, which virtually everyone on the planet carries with them at all times.
But what exactly is connected packaging? Let's drill down into what it is, what it means, and what it can do.
Want a free brand review?
Answer 5 short questions and we will send a custom report with actionable insights and specific actions you can take to build a stronger brand.

We just emailed the info to you.
Connected, smart, active, or intelligent?
So, if you've delved into this world, you may have heard similar terms. Let's clarify the differences.
Connected packaging
As we wrote above, connected packaging uses QR codes and other technology to engage customers when they scan packaging with their mobile phones.
Active packaging
Active packaging means adding substances to the packaging to give products longer shelf life.
Intelligent packaging
Intelligent packaging means using sensors to keep tabs on the condition of products inside the packaging.
Smart packaging
Finally, smart packaging is an umbrella term for any packaging with a function other than wrapping or containing a product. It includes any element that monitors, maintains, or engages via the packaging.
How connected packaging works
With connected packaging, the QR code or similar addition to the packet's surface takes the customer (when scanned or tapped) to a URL.
Here, the choice of what the consumer encounters when they tap or scan depends on the brand and products. It could be a special offer, information about similar products, an event, or an experience.
Ideally, you want content that adds value to your products and has a genuine relationship with your company's products or services. So, for example, if you sell a VoIP business phone, a perfect match might be a link for hosted VoIP providers on the phone's packaging.
Augmented reality is another development in connected packaging. Web-based AR enables consumers to see and hear content without downloading anything. It makes engagement easy and fluid, ensuring customers aren't pressured by dealing with tech. If engagement is as simple as switching on a TV and watching, consumers are far more likely to try it out.
Attract and engage
There is no doubt that connected packaging can attract and engage consumers. But this works best when companies make sure what they offer chimes with what the target audience is interested in and wants. Get this part right, and the connected experience boosts customer loyalty and brand awareness.
The facility to embed video content is hugely appealing. Generally, consumers are far more likely to watch or listen to something rather than having to read text.
Gamification is also a key area to consider when attracting and engaging customers. Quizzes, puzzles, competitions, recipes, and giveaways are essential tools.
Social media is also essential in any campaign, including connected packaging. Making content that customers naturally want to share because it's funny, touching, clever, or fun means a considerable amount of extra exposure for free. You can design an unforgettable unboxing experience for your brand with the proper packaging. Sharing can also be incentivized with coupons or discount codes.
Feedback and revenue
Whenever a company engages with its customers, there is the opportunity to gather feedback. Connected packaging is no different. Using technology, retailers can track consumer behavior, see patterns, and flag the big hits and the flops.
Feedback allows a company to see if a strategy is working and how well it's working with customers and to seize the opportunity to move quickly and change tack when necessary.
The technology used in connected packaging, such as augmented reality, generates high levels of engagement. This enables businesses to gather feedback almost invisibly because customers don't have to complete questionnaires. They vote by engaging, liking, or sharing.
This information can give a clear picture of consumers' thoughts at a precise moment and clues about emerging trends and tendencies. This data can be harvested as a byproduct of offering customers more ways to feel valued and connected to their favorite brands.
Of course, increased profit is the most crucial outcome of engagement and building brand loyalty. If revenue were unchanged, there would be little point in investing time and money in connected packaging.
Tips for making connected packaging work
Knowing your consumer base is the starting point to making connected packaging work. Who your customers are should inform everything from how to choose brand colors to pricing and marketing. But connected packaging needs some special consideration, all of its own.
Don't think that connected means generic. Check out what your competitors are offering through their packaging, but remember to link to content, offers, and experiences that ring true for your company.
And be sure you're complementing QR codes on packaging with similar codes elsewhere. For example, you can include QR codes for social media in your social posts so that people can access the same content when engaging with your brand on social.
And don't be afraid to think local. Connected doesn't have to be global. Your products may have a genuine relationship with a particular part of the world, local businesses, and events, so don't be afraid to link to boutique experiences.
With feedback, be clear about what information you want to collect. Be focused. Ask yourself what the most pressing issues are for your company going forward. Ensure the feedback you gather and how you do it will give you answers you can use. The goal should be 'need to know' rather than 'nice to know.'
Make sure you use social media effectively. Your connected packaging should link to social media platforms and encourage shares and likes of the content your QR codes activate.
Lastly, prepare; think through every aspect of where that QR code might take your consumer. Put yourself in their shoes, try out the user experience, and consider this seriously. Because once you go live, it will be harder to undo an unsatisfactory outcome, and you could put your valuable consumers off ever scanning a code again.
The worst result would be a customer coming away thinking it wasn't worth engaging. So give connected packaging the creativity and organization it deserves because it can transform your brand's relationship with your customers, give you invaluable insights, and boost sales.