Packaging Design for Cannabis Products: How to Build Trust and Gain Customers
Science confirms that cannabis – specifically hemp – may have incredible health benefits.
There's mounting evidence that this historically maligned plant may have a positive impact on conditions as wide-ranging as epilepsy, inflammation, anxiety, cancer, and multiple sclerosis.
And, with all of these potential benefits, hemp is anticipated to become a billion dollar industry. More broadly, the medical cannabis market in North America will grow "from $9.2 billion in 2017 to $47.3 billion a decade later."
Hemp is high in cannabidiol (or CBD) – the star performer of the cannabis health roster. It's also naturally low in THC (the compound that makes people get high), which makes it pretty user-friendly.
But not everyone is on board with cannabis' shiny new image as a health superstar.
After years worth of bad PR in our society, cannabis's reputation is pretty tarnished.
And, as a newcomer to the health supplement scene, cannabinoids are not yet regulated by the FDA.
These perception issues may prevent many consumers (who might otherwise benefit) from giving cannabis products a try.
Want a free brand review?
Answer 5 short questions and we will send a custom report with actionable insights and specific actions you can take to build a stronger brand.

We just emailed the info to you.
What can you do to improve your cannabis products?
To sell more cannabis products, you must build trust with your customers. Design Shack Magazine explains:
Trust is a key component of user loyalty, and a reason why people come to your company or brand.
But building trust is a big challenge for new medical cannabis businesses. That's where good design can help:
While a lot of trust comes from past performance and a brand's track-record, it also comes from the design. How a website, poster or package looks can impact how users feel about it and whether they take the leap from casual looker to brand loyalist.
For a cannabis health supplement business, the product packaging design is one of the most important ways to reassure consumers and build trust.
When a prospective customer first sees your product, they see the cannabis packaging before they can touch or see the product. Good product packaging can raise concerns or instill comfort and confidence in a potential buyer.
If you don't get your package design right, people might simply ignore your cannabis products.
So, let's take a look at what your business can do to create great product packaging designs that will win over the skeptics and gain customers.
Include the right content on product packaging
Designing packaging that inspires trust starts with including the right content.
Start by telling people exactly what's inside your packaging. For example, specify what your product is (CBD Extract Oil Tincture vs Full-Spectrum Hemp Oil Caplets), how much of it there is, a production lot number, and a potency level.
Include any qualifiers that may reassure your customers – such as "Organic," "Non-GMO," or "CO2-Extracted."
Communicate this information in clean, concise language that shows you have nothing to hide.
And, speaking of not hiding – include contact information for your business. Many businesses bury their contact info on their websites and packaging.
Don't do that.
People trust businesses that are transparent and easy to reach. Customers want to know that if they have a question or something goes awry with an order that they can get help.
Including your web address, support email, and phone number is a powerful way to reassure clients that your business is legitimate and trustworthy.
And, no packaging is complete without branding elements to help customers identify who your business is and what you're about. This should include your company's logo, identifying brand colors, and any other small visual elements your brand may use.
Finally, make sure to follow the FDA guidelines for dietary supplement labels.
Your content checklist for product packaging
Include the essential details

What's inside?
How much?
What's the potency and dosage?
When does it expire?
What's the lot number?

Include reassuring qualifiers that your audience will value

Organic, CO2-Extracted, Full Spectrum, Contains Less Than 0.3% THC, etc.

Include your company's contact info

Web Address
Customer Support Email
Customer Support Phone number

Include your visual branding elements

Logo
Tagline
Brand Colors
Small branded graphic elements
Keep the packaging design simple
Clean, simple design is reassuring and inspires trust.
That's because simple design makes it easy for customers to find what they need or want to know.
It's easy to miss information in a cluttered design – and people know this.
People naturally mistrust the dense chunks of text at the bottom of many advertisements and product packages. Virtually everyone knows that the dense chunks of text contain many loopholes and regulations.
On the other hand, clean, easy-to-read fonts and plenty of white space ensure that your audience can read your product packaging and find the information they want quickly without too much trouble.
With fewer words and graphics competing for attention, the important stuff naturally stands out.
And, a simple design also sends the message that there are no hidden loopholes or secrets that may work against your customers.
WHICH PACKAGING IS BEST?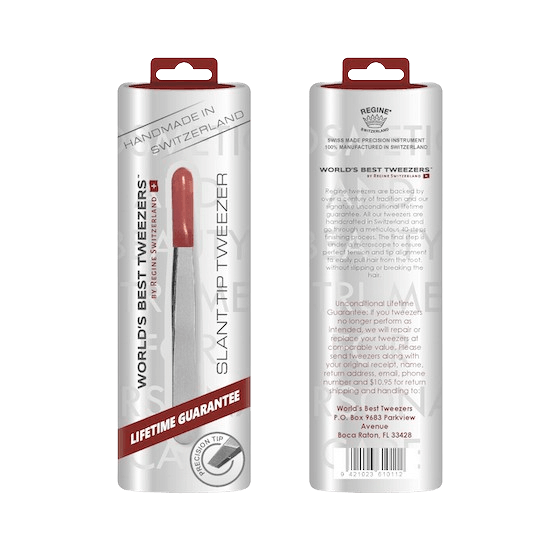 Keep the design of your product packaging professional
It doesn't matter how great your product is if your business comes across as unprofessional.
And, for medical cannabis businesses, the bar for establishing professionalism is even higher than for most companies.
Keep these tips in mind to communicate professionalism and reliability.
Make sure your packaging is error-free
Mistakes don't look professional.
How many times have you wondered how an error could have passed through so many hands unnoticed that it made it onto the final version?
Consumers notice errors in your packaging design. They see typos and often, discover incorrect or misleading information. Errors make customers think that your business is incompetent. Or worse – they might think that your business is deliberately misleading them.
Make sure you proof-read everything before your packaging goes to production.
Showcase your cannabis products well against competitors
People buying your cannabis products will have other options.
Don't ignore your competition and be sure to understand how other dietary supplements and medicine are packaged.
Want to build trust by encouraging consumers to group your CBD products with other trusted medical brands? Follow these tips:
Provide a list of ingredients and instructions for safe dosing and usage. People expect this from reputable medicinal brands. Your product packaging should do this too. And, remember to follow the FDA's labeling requirements for dietary supplements.
Incorporate a safety seal into your packaging design. You'll notice that most medicines, vitamins, and supplements have a safety seal to protect the contents. Whether you opt for a shrink-wrapped seal over the lid or a foil seal under the cap, adding a safety seal shows that your product has not been tampered with and implies that it's safe to use.
Incorporating these elements will create a mental link between your product and other trusted medicinal products.
Be authentic to your cannabis brand
Last, but not least, your packaging design must align with your brand.
When consumers sense a disconnect between the brand identity they've come to identify with your business and the packaging design for your products, it creates discomfort.
But, packaging that is in line with (or expands upon) the brand identity consumers have come to know will create comfort and trust.
Kevin Keating at PKG Brand Design explains:
Your brand's packaging design must reflect your company's story, product, and values. If your packaging claims a "simple" snack product with dozens of ingredients, consumers are going to be left with a disingenuous feeling about your products and company. By ensuring that your messaging, design, and visual impact is in line with your company and your consumer's preferences, you can build instant trust.
So, ensure that your packaging design is consistent with your existing visual identity. This includes the name of your business or cannabis product, your cannabis business logo, website, and marketing design.
A united and cohesive visual brand presence looks professional and helps to build familiarity – which is key to developing trust.
Ultimately, many people judge products based solely on product packaging. That's why it's essential to make sure your product packaging sends the right message.