5 Mistakes To Avoid When Naming Your Business
Starting a business can feel a bit like trying to solve a Rubik's cube.
There are many moving parts; and, it's not always clear where all of them should go.
From writing a business plan to branding to building a revenue model, you face challenges everywhere.
One of the most challenging pieces of the startup puzzle is choosing a name for your business.
Your business name is the single most important identifier for your new company. It's how your customers will identify and remember you. It's part of your company's brand identity and will influence your logo design and your entire visual brand. So, it's not a decision that you should take lightly.
Crowdspring has helped entrepreneurs, businesses, and agencies name new companies and products for over a decade.
5 Mistakes to avoid when naming a business: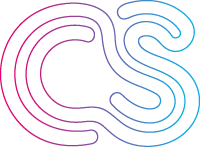 Let's look at each of these mistakes in detail.
Naming mistake #1: Controversy for the sake of controversy
Most businesses wisely try to avoid topics that might alienate their customers.
The classic examples of these forbidden topics are politics and religion.
But, Canadian ice cream shop Sweet Jesus didn't get that memo.
And, it landed them in some hot water.
According to co-founder Andrew Richmond, an employee exclaimed "Sweet Jesus!" when tasting the ice cream and the name just stuck.
In some ways, the name was a great branding choice. It's an unusual name for an ice cream shop – and that makes it memorable. It's playful, which speaks to the atmosphere they want to create. And for some, "Sweet Jesus" conjures that same feeling of surprised pleasure as that original unnamed employee must have felt.
A great association for any business – right?
Well, yes. And no.
When Sweet Jesus tried to expand outside of their original territory, they ran into some Christian groups' friction.
A report in The Star reveals that one petition accused the ice cream shop of "openly (attacking) the Christian community" and demanded that the shop change its name to "eliminate mockery toward our Lord Jesus."
If your business name alienates a large portion of your potential audience, that's bad business. And, as Gene Marks, president of the Marks Company, explains:
People have a right to their opinion and it's not for a business owner to decide what does or doesn't offend someone.
For Sweet Jesus, their name choice not only offended some potential customers but also threatened their plans for expansion and growth.
There's no need to invite this kind of threat. New businesses have enough to contend with already. So, avoid controversial name choices that don't speak directly to the mission of your business.
Do this instead:
While you can certainly never please everyone, you can avoid poking the biggest bears in the forest. Steer clear of political or religious references in your business name if they're not essential to your business. Controversy may be part of your business plan but shouldn't be the focal point of your company's brand identity. Starting a business is already hard – don't make it harder by creating more friction than necessary.
You may also want to consider asking customers and prospective customers for feedback on your top names before you commit to one. There's a good chance a new perspective may reveal facets of a name that you haven't noticed.
Want a free brand review?
Answer 5 short questions and we will send a custom report with actionable insights and specific actions you can take to build a stronger brand.

We just emailed the info to you.
Naming mistake #2: Affiliating with a bad reputation
Birds of a feather flock together. Or, so the saying goes.
And, accurate or not, sharing a name with a well-known entity implies that your brand is of the same ilk.
Maybe that's why entertainment-giant Disney decided to drop the "Fox" from the names of their recently acquired film studios – 20th Century Fox and Fox Searchlight Studios.
Going forward, the studios will be called 20th Century Studios and Searchlight Studios.
According to Zack's Equity Research,
Fox News, a name synonymous with Murdoch, is a media superpower. However, the brand has become a polarizing one, primarily because its prime-time opinion hosts are vocal supporters of President Trump.

…

Associating itself with an increasingly notorious brand can significantly harm Disney's fortunes from Fox's entertainment assets. Thus, it is not surprising for the media giant to maintain its distance from the "Fox" name.
Survival-savvy Disney knows that their audience spans beyond political lines. And, as Disney has learned in the past, to affiliate too closely with either party publicly runs the risk of alienating wide swathes of their viewership.
People who don't know your business may lump your brand in with others operating under similar names. We recommend that you take a lesson from Disney and do your best to sidestep any unwelcome comparisons with pre-existing businesses.
Do this instead:
As you brainstorm names for your business, do your research.
Who else is doing business under a similar name?
Are there any scandals or known bad seeds in your industry to steer clear of?
Are there any businesses with known political or religious affiliations that might invite controversy?
Make sure you create a brand name independent of and unrelated to any businesses that throw up a red flag in your research. It's just not worth the risk. As we strongly emphasized in our complete guide on how to start a business, "strong brand identity is the most effective way your new business can gain a competitive edge in an increasingly crowded marketplace."
Naming mistake #3: Choosing a business name that is too limiting
A good business name leaves room for growth – instead of stifling it.
Narrowly focused names can undermine your ability to expand into other profitable areas.
Narrow names can be too descriptive (example: "Jane's Lampshades"), too generic (example "ABC Services"), or geographically too limiting (example: "Antioch Plumbing").
We faced this issue when we came up with the name "crowdspring." We knew we wanted to offer entrepreneurs, businesses, and agencies a new way to buy creative services, but we weren't sure which specific creative verticals we would target. Had we named our business "Logo Designers," we'd be limited to a single niche. Even if we named the Business "Design, Inc," we'd still be limited. That's why we chose a broader, unique name capable of growing with our business.
You can see more evidence of this principle at work in Tesla's 2017 name update. The forward-thinking brand decided to change its name from "Tesla Motors" to "Tesla Inc."
According to Reuters,
…the name change/shortening highlights Musk's focus for Tesla. It's not just about vehicles, it's about energy. Tesla is a company focused on providing energy products, one part of which happens to be electric cars.
Perception is a powerful thing. And, customers who perceive your business to be limited may not be willing to risk their hard-earned dollars on a new venture.
Even worse, it may never occur to customers that your business performs services or sells products outside of the limited scope the name implies. So, you lose the chance to even compete for their business.
The wrong name can really hold your business back.
Do this instead:
Don't even consider names that are too literal or narrowly focused. Instead, think about the business you want your new venture to become in five or ten years.
You may not know all the specifics now but think about logical ways to expand your current vision. Then choose a name that reflects your larger vision rather than the version of your business that you launch.
Naming mistake #4: Choosing a business name already protected by trademark law
Once a name has been trademarked in the U.S., that name is protected in all 50 states.
Now, you might think, "I'm just a tiny local business. It doesn't matter if my name is similar to that other business."
But it's just not true.
You will be unable to trademark a name in your industry if another business has already claimed it. Furthermore, if the existing business fails to take sufficient action to protect their trademark, they may lose it. So, the motivation is strong for businesses to defend their trademarks proactively.
If you use a name (or even a significant part of a name) that is already under trademark, you should anticipate a cease and desist letter in your future – along with the need to find a new business name.
This is a scenario you should strive to avoid if at all possible, as Sean Smith and Chase Baron of Denver-based roofing company Skyyguard can attest. Skyyguard is embroiled in a lawsuit with SKYY Vodka.
According to Baron, the alcohol company has claimed that "…it would actually dilute the SKYY Vodka brand" if Skyyguard were allowed to trademark their name. But, Skyyguard has already been doing business under that name since 2018. Baron explains,
It's not just as easy as changing a name… We would potentially lose two years worth of equity that we built into our brand. I mean it would be further time, further resources that we have to go and change all of our documentation and file new paperwork with the state.
Loss of brand equity is no small matter. It takes time to build a relationship with customers. A major change in identity can leave customers confused, unable to find you, or even assuming that you've gone out of business.
And, you may even get sued.
Between the threat of legal action and the cost of rebuilding lost brand equity, using a business name already protected by trademark law is an expensive mistake.
But if this happens to you, there's a path forward.
For example, one crowdspring client, Asabasa Spice Co., previously used an agency to name their business. After operating the business for several years, they were threatened by a much larger competitor because the business name infringed on the competitor's name. Jacob Childrey, the owner, worked with crowdspring's namers to quickly rename and rebrand the business. He avoided the substantial expense of litigation by taking quick action and ended up with a terrific new name.
Do this instead:
Again, do your research!
Search the United States Patent and Trademark Office's trademark database. Make sure the name you want isn't already taken by another business.
Conduct an internet search to see if web domains featuring your preferred business name are already taken.
If you find that the name or web domain is already taken, it's safest to choose a different business name.
Also, remember that most states require you to register your business if the trade name under which you operate your business differs from your business's legal name.
For example, if your registered company is an LLC and is named Three Brothers, LLC, you cannot operate that business lawfully in most states if you're selling products under the trade name Three Tigers. That's because the registered name, and your trade name, are different.
Fortunately, this is not a difficult problem to overcome. You can register your actual trade name with your state (and or local government) by filing a "doing business as" (DBA) certificate. DBAs are also commonly called "assumed name," "fictitious business name," or "trade name." Here's a terrific resource that explains what a DBA is, the DBA state requirements, and how to file a DBA for your business in all 50 states and U.S. territories. Registering a DBA can help you avoid operating under a name identical to another business in your state.
WHICH NAME IS BEST?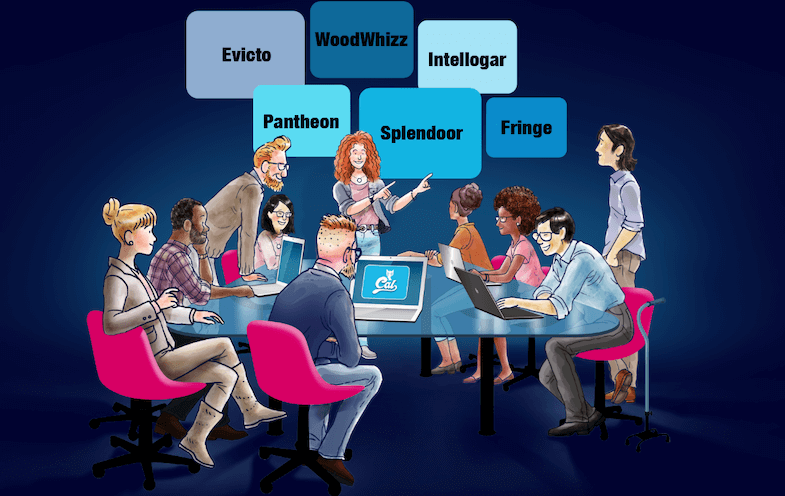 Naming mistake #5: Changing your company name for no real benefit
As we just discussed, changing a business name comes at a cost.
Now, there are times when it's wise to change your business name and rebrand. But, some companies decide to rebrand for reasons that don't hold up.
Getting bored with your brand, or changing your business name as a panacea for a struggling business, are not good reasons to change a name.
Bradley Airport, Connecticut's largest airport, discovered this recently for themselves.
Although some members of the board wanted to rebrand as "Connecticut International," the research didn't support the change:
The authority's study found, among other things, that airports which changed their names did not see a resulting bump up in passenger traffic, the main motivation for adopting a new name.
So, the airport will remain "Bradley International" for the foreseeable future.
Be like Bradley International. Resist the urge to change your name if there's no benefit to be gained by it.
Do this instead:
Read Why and How to Rename Your Business. If your situation isn't covered in that article, you probably shouldn't change your business name.
And, if you still want to change, take the time to think through why you want to change your business name. Then conduct some research of your own to see if the change will deliver the result you're looking for. If not, then don't do it.
What's in a business name?
Naming a business is tricky.
Summing up your passion project in just one or two words is a tall order. It requires a special kind of creativity that, frankly, most of us don't possess.
And, it requires in-depth research to ensure that you're making a choice that is both available and unlikely to harm your business in the long run.
We hope that the naming pitfalls we've described and the action items we've shared to avoid them help guide you to a better business name.