Top Business Financing Options for Small Businesses
More than 60% of small businesses struggle with cash flow issues.
As a result, nearly a third of all small business owners struggle to pay vendors, employees, or themselves.
When unexpected and uncontrollable setbacks like recessions, pandemics, or natural disasters occur, the need for a cash flow safety net becomes even more critical.
Cash flow issues and running out of cash are two of the top reasons small businesses fail.
This isn't something you can easily predict in your business plan.
Don't let this happen to you.
There are many resources available to help small business owners with business finances. And small business loans are just the tip of the iceberg.
So, whether you're just starting a business or growing an existing business, let's look at your options for small business financing. After all, your business plan must include ways you plan to finance your business.
Top Financing Options for Small Businesses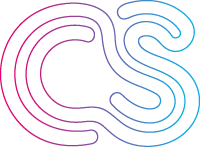 1. Business loans
Let's start with the financing option everyone already knows – the small business loan.
A business loan means borrowing money from a bank or other lender and then paying that money back over time with interest.
But, what you may not know is that business loans come in many varieties.
There are general business loans like SBA (Small Business Administration), micro-loans, short-term loans, term loans, business term loans, and merchant cash advances. Then there are ultra-specific loans like equipment financing, PPP (Paycheck Protection Program) loans, accounts receivable financing, and commercial mortgages.
Loans are available with short and long repayment terms for huge and tiny amounts. Some have particular parameters for their use, while other loans are jacks of all trades that can be applied to any financial need for your business.
The point is that the humble old business loan is a diverse tool that can help many small businesses. You'll want to take the time to research the loan terms, the loan company, and the application process before determining if any loan is a good fit for your business's needs.
Remember that banks will check your personal credit score for a business loan, so make sure the credit score is sufficiently high to qualify for a business loan.
And, with so many options, there's a good chance that you'll find a loan that can help.
If you're wondering how to get a small business loan or which are the best small business loans, check out this article. And you can research SBA loans here.
Will your business idea succeed?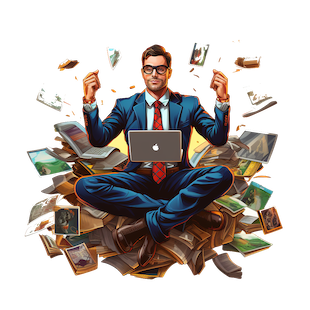 2. Business grants
Business grants are similar to loans in that an organization gives you money for your business.
But, grants have a distinct advantage over loans as a financing option – you are not required to pay them back.
Aside from the time invested in finding the grant and writing the grant proposal or application, grants are free money you can use for your business.
And according to the experts at Finimpact,
Typically, they are granted to people in disadvantaged areas or from specific groups – veterans, women, Hispanics, African Americans, etc.
So, if you're disadvantaged in some way (logically suggesting a greater need), you stand a better chance of winning a grant.
But don't assume that you'll get a grant. When you write your business plan, assume that grants will be tough to get (and celebrate if you're lucky and get one).
Grants are available from federal and state governments, non-profit organizations, and other advocacy groups. This list from Fundera is a great place to start your research for the best small business grants. And, if you're interested in federal small business grants, look here.
But remember, while these lists are a great place to start, they're also the same lists many other small businesses are looking at – and competing for. Take the time to do your research. You may find small business grants for your specific industry or your local government, where the competition is a little less stiff.
3. Business credit cards
Credit cards are one of the more risky – but agile – small business financing options on this list.
Grants and loans often have a lengthy application process. And there may be restrictions on how you use the money. A small business credit card can be used whenever needed and for almost any business purchase.
Credit cards are a double-edged sword – agility on one side and high-interest rates on the other. (Always negotiate the lowest interest rate you can. And take the time to shop around. It's worth it.)
Luckily, it's relatively easy to get a small business credit card. However, your credit history will determine the interest rate you qualify for.
You don't need a formal business structure to apply for a business credit card. Sole proprietors can apply, too.
And you don't need a business credit history. Your personal credit history will be used to calculate your interest rates.
Remember that nearly all small business credit cards require the business owners to be personally liable for the credit card charges if the company cannot pay.
Used responsibly, credit cards are good for building your business credit. Just make small, predictable purchases and pay them off on time. And, if you have to use a credit card for a larger purchase, be sure you have a plan to repay that debt.
How much is a great logo worth to your business?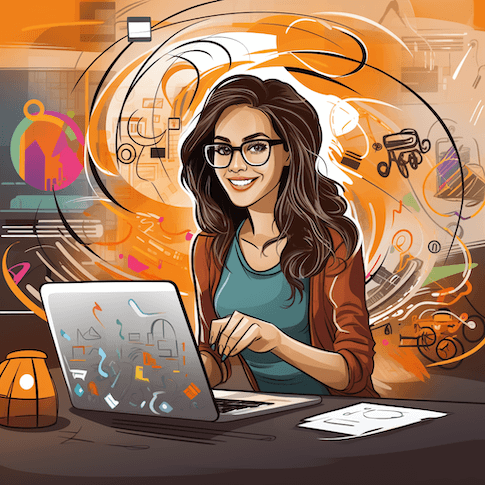 Answer 5 quick questions & gain 15 valuable insights to drive customer loyalty and business growth.
Start the free quiz now!
4. A business line of credit
A business line of credit is like a hybrid between a loan and a credit card.
You can access a lump sum amount with a line of credit – like a loan. But you only repay (and pay interest on) the amount you use – like a credit card.
And, as long as you pay back the line of credit according to the agreed-upon terms, you can continue to dip into that money again and again. Your line of credit remains to wait in the wings to absorb unforeseen future expenses. This is in contrast to a loan that can only be spent once.
A credit line is ideal for covering unexpected purchases beyond the scope of a small business credit card. It's also great for helping to smooth out cash flow from month to month.
Still unsure if a business loan or a line of credit is the right small business financing option for your business? Give this article from Lendio a read.
5. Crowdfunding platforms
Crowdfunding platforms like Kickstarter and Indiegogo allow members of the public to invest money in your business. This is a newer option for business financing, and it can work well for certain types of businesses (especially businesses that create products).
Campaigns on these platforms are held for a specifically defined goal instead of just asking for money you will spend later on… something. So, if you have a specific goal that would appeal to a crowd, consider starting a crowdfunding campaign.
As loans and credit lines have unique terms and requirements, so do the various crowdfunding platforms.
Kickstarter requires a working prototype of a product before a project can be launched. Indiegogo does not.
Indiegogo allows you to start a project to fund a new or existing product, while Kickstarter allows you to fund new products.
Kickstarter funding will only be awarded if your fundraising goal is met. Indiegogo allows for flexible funding – which means you can still access the funds raised even if you don't reach the full goal.
These are just a few of the differences between the two platforms. As always, do your research and make the choice that will serve your business best.
And, in exchange for the money you receive, plan to invest some time caring for your campaign. Communicate with your backers regularly, offer rewards and benefits, and update your campaign page as appropriate. Your engagement will drive more donations and make your backers feel good about their contributions.
6. Joint partnerships
Unlike most small business financing options on this list, creating a joint partnership doesn't rely on applying for money or credit. Instead, this strategy involves two complementary businesses working together to help each other.
A joint partnership occurs when two businesses temporarily join forces to share resources and achieve a common goal. Those resources may be information, audiences, finances, or products or services.
If you find your business waning, don't overlook the possibility of forming a joint venture to help buoy your performance.
Mary Hall of Investopedia explains:
When a joint venture is successful, participating companies share in the profit as agreed upon in the initial contract. Likewise, a failure in a joint venture results in all participating companies realizing their portion of the losses.
Both partners are invested in a joint partnership's success because they stand to benefit – and neither party wants to suffer a loss. But, even if your joint endeavor does fail, your losses are cut in half (or whatever terms you've agreed upon).
Because of this tactic's unique and specific nature, we can't provide you with a list of businesses to partner with. But we can offer you this advice…
Brainstorm a list of other businesses (not competitors) that share your audience.
Think of other businesses that share a goal with yours.
Think of businesses with a complementary service or product to your own.
Your goal is to find a business complementary to – not competing with – your company.
Then develop your ideas for the partnership before approaching them. You'll be far more likely to win their buy-in if you've done your homework beforehand.
7. Finance apps
Making the best decisions for your small business financing is hard if you don't understand the complete picture.
That's where finance apps can help. There are payroll, point-of-sale, accounting, and finance tracking apps that can help you manage your entire budget at the big-picture level.
Every business is unique, so we can't tell you which apps will best fit you. But it's worth the time to research your options and find a collection of apps that cover all of your major bases and provide you with a coherent picture of your business's finances.
If you can integrate those apps directly or use a third-party tool like Zapier, even better.
This list from the finance gurus at Fundera is a great resource to help you get started.
8. Angel investors and venture capital investors
Angel investors and venture capital investors provide another business financing option.
You'll need to sell business investors on the financial viability of your business. And you'll need a business plan if you want angels or venture capital.
But know this is a tough path to raising funding for most small businesses. Venture capital firms and angel investors are looking for billion-dollar exits, and most small businesses aren't tackling problems big enough that justify such exists.
These more sophisticated investors will be critically looking at your business to measure whether you've created a strong brand identity, have a good revenue model, and whether your products or services give you a compelling competitive advantage.
If you have a business idea that could interest a VC or angel investor, you must walk into your pitch meeting knowing what you're looking for and how you'll get there. No one wants to invest in someone who doesn't understand their business.
Be prepared for investors to want a greater role in your business.
Investors are investing their money in your business in the hopes that they will make a return on their investment. They want to be sure that you're running your business in a way that will likely ensure that return.
Gaining a clear understanding of what is happening with your small business's finances is the first and most important step toward financial stability.