6 Ways Strong Branding Can Help Grow Your Small Business Faster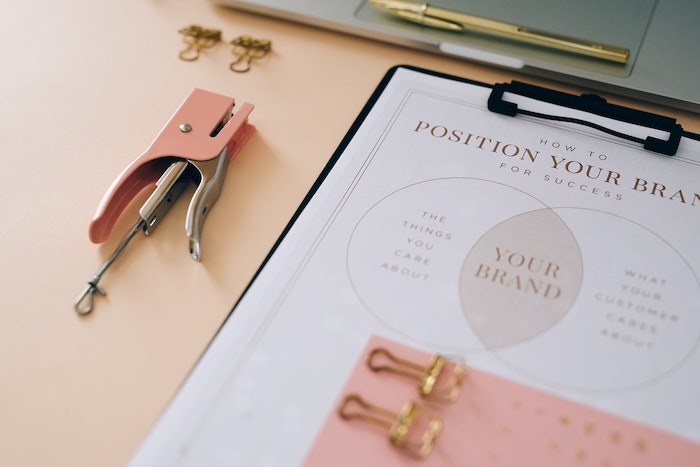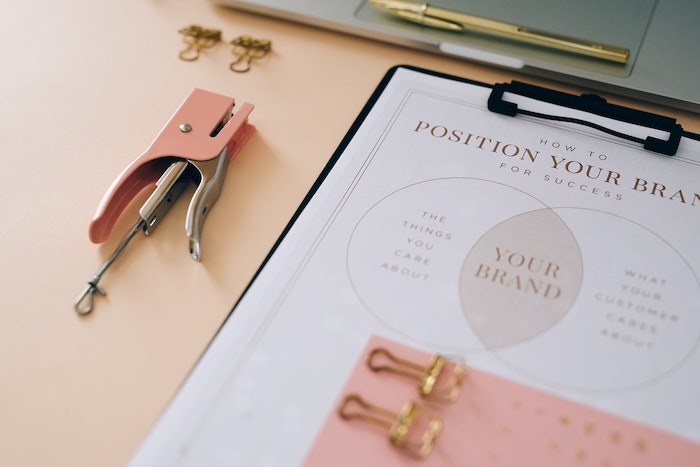 Every small business owner must juggle many goals when starting and growing their business. Not all goals all equally important, however.
Still, some goals are essential to building a successful and sustainable business.
Your most important goal should be building a strong visual identity and brand. The best way to do that is to improve your business branding constantly. Here are six ways that strong branding can help grow your small business faster.
1. Consumers increasingly view brands as replaceable
There's a common assumption that well-established and beloved brands must make major mistakes before most customers get fed up and do business with competitors.
However, that's not necessarily the case, according to the results of a recent study. The study showed that 75% of brands could disappear overnight, and most people would not mind or quickly find alternatives. The study also found that 71% of respondents don't feel confident that brands will follow their promises. Only 34% of those polled thought brands showed transparency about their commitments and promises.
There's no quick way to convince customers that your business offers products or experiences they won't want to get elsewhere. However, you can begin by being consistent. Most people like what they know, so choosing to go to a new business carries a risk.
Assess your branding and see what you could focus on to help people have pleasant experiences with every company interaction. That might mean training your staff to ensure they greet each new customer within two minutes of entering a store or responding within a few hours to support tickets. It could also mean redesigning your business website to help people quickly find their needs.
It's unrealistic to expect that people can't get whatever you sell from another business. Creating a great customer experience and strong branding will build brand equity and make prospective customers less likely to look elsewhere.
What's your brand's true essence?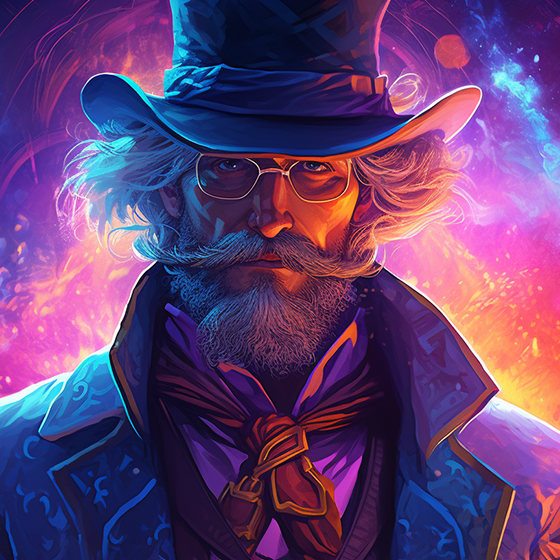 Discover your brand's unique character in just 3 minutes & unveil 15 key insights to make your brand stronger.
Start the free quiz now!
2. Good branding improves email marketing
When you think of ways to strengthen your brand, many options that come to mind probably represent significant expenses. Such expenses can understandably pose barriers for people who own or operate small businesses. However, remember that some efforts to strengthen your brand are free or low-cost options.
One worldwide study of marketers and people who own small businesses found that 82% of them used customized email signatures to increase brand awareness. That makes sense since 61% of people working for small companies said during the study that they send at least ten emails daily.
However, it's vital to include the information in an email signature that makes it easy for people to learn about your brand. The study found that 98% included a business name in an email signature. Moreover, 81% incorporated a call-to-action when creating the email sign-off.
If you don't use an email signature related to your business, there's no better time than now to start. However, if you have one, scrutinize it for areas of improvement. Could you do anything to make certain details grab people's attention and keep them interested?
Using an email signature is not the only free branding enhancement option. However, you can start using it soon, such as within the next couple of days.
A branded signature can also convey professionalism and help people put faces and names with the company. That's especially valuable if customers want to know the specific sales and customer service team members they previously spoke with.
3. Strong branding shows you understand your target audience
Numerous unwanted things can happen if you don't have a well-defined brand. In the worst cases, customers won't understand what you sell and why they should purchase from your small business versus elsewhere.
Some companies try to appeal to too many market segments at once. In those cases, people will likely think they're unsure if your company fits what they need and want from a business.
However, if you know your customers well and operate accordingly, people will likely engage with your company for repeat purchases. One study revealed that 94% of consumers would make more purchases from businesses they perceive as having excellent customer experiences.
You probably won't have to think for long to develop creative ways to link the knowledge of your customers to their experiences. Maybe you own a cafe and notice many people stop by with their dogs. In that example, you might:
Install outdoor fixtures people can use to secure their dogs' leashes before going inside
Place water bowls outside for accessible canine refreshment
Partner with a local pet shop to arrange to sell dog treats at your cafe's counter
Make a special menu item and give a percentage of its proceeds to an animal shelter
Increase the outside seating capacity so pet owners can stay close to their dogs
Attach branded, dog-friendly signage to the door and other prominent areas
Those are all possibilities that show dog lovers you welcome them, and they probably won't alienate people who don't have or like dogs. They're also things you can do that won't overshadow your intention to operate as a cafe.
Improving your branding is about paying attention to what customers want or would appreciate and making the necessary adjustments.
4. Better branding improves content marketing
You may decide this is the year when you double down on content marketing or take it seriously for the first time. A recent business-to-consumer (B2C) marketing survey found that 80% of marketers used content marketing to increase brand awareness over the past year.
You might strengthen your branding with content by creating ebooks,  infographics, and other assets that feature your company logo in the corner. However, using content marketing wisely can support your branding efforts in additional ways.
For example, the same study indicated that 72% of brands built credibility and trust with their audiences. Moreover, 68% of marketers said content helped them educate audiences. If people think you're credible and trustworthy and that you share materials that help them learn, those things all bode well for your brand.
You could create a simple social media graphic that breaks down your company's most important values or details of what made you decide to start a small business. Those tactics help current and potential customers relate to you.
Plenty of opportunities exist to expand on that initial content piece and further develop your brand. Creating a short video to teach people about a particular process is an excellent way to differentiate yourself from competitors.
Think about setting goals that tie into your content marketing strategy. Doing that makes it easier to measure overall success. Perhaps you add new content to the company blog twice a week. A good goal in that example would be to increase traffic to posts by a certain percentage within a particular period. Alternatively, if you have not created regular content yet, your goal might be to find a feasible schedule for creating and posting it.
And don't worry if you don't have time to be active on social and promote your content. It's simple to find a solution for small business that helps you automate your social media marketing.
5. Good branding can help customers find your business online
A survey from Google showed that 41% of shoppers go to its search engine to discover new brands. That's a strong reminder to do everything to make strong branding apparent across online and physical channels.
Perhaps you know from previous research that another company on the other side of the country shares your company name. In that case, ensuring your social media profiles, website, and other materials mention your location as a differentiator is a good practice.
It's also helpful to make sure anything people might come across about you online has recognizable elements. They could include the color scheme, company logo, font, and tone. That consistency helps individuals know what to expect during future interactions with your brand and sub-brands.
Brand elements can also help people recommend you to others. Imagine if your website's theme featured pink polka dots. Then, they could tell their friends things like, "You'll know you're in the right place if you see the cute pink dots."
Remember that your business website design or another online channel could be your first chance to make an impression on new customers. Check carefully for things like misspelled words or broken links. That way, people are more likely to have positive opinions of your brand when encountering it via the internet.
6. Purposeful brands catch attention
A recent Deloitte report called attention to "purpose-driven enterprises." Those are companies that connect their role in society to long-term value. Taking that approach can strengthen branding but also have the opposite effect.
Deloitte's research confirmed that nearly 1 in 4 respondents strongly agreed that positive and purposeful actions improved their perceptions of brands. Then, 1 in 5 said it positively impacted their purchasing decisions. However, 66% of those polled said they were also aware of negative brand actions, with 1 in 4 saying they did business elsewhere after noticing them.
The Ella's Kitchen organic baby food brand is one example of a purposeful brand cited by Deloitte in the study. It wants to help create healthy eating habits youngsters will keep as they age.
Beyond selling its products, Ella's Kitchen gives parents and caregivers resources about eating well. However, people at the company also know not everyone can afford to provide their kids with nutritious foods. Ella's Kitchen has donated hundreds of thousands of food pouches to underserved children.
Explore what your company could do to expand its community impact in authentic and appreciated ways. It's even better to connect such efforts to your brand, as Ella's Kitchen has.
But, according to the Deloitte report, the commitment to purpose must be long-term for the positive effects to happen. Otherwise, people may see the actions as less than genuine.
Are you ready to improve your brand?
These examples offer many reasons to concentrate on branding this year and options for implementing the tips. Setting relevant goals can help you and your team stay motivated. Prioritizing better branding is also a fantastic way to create a more memorable brand.
Improving your company's branding takes time and effort but almost always pays off.